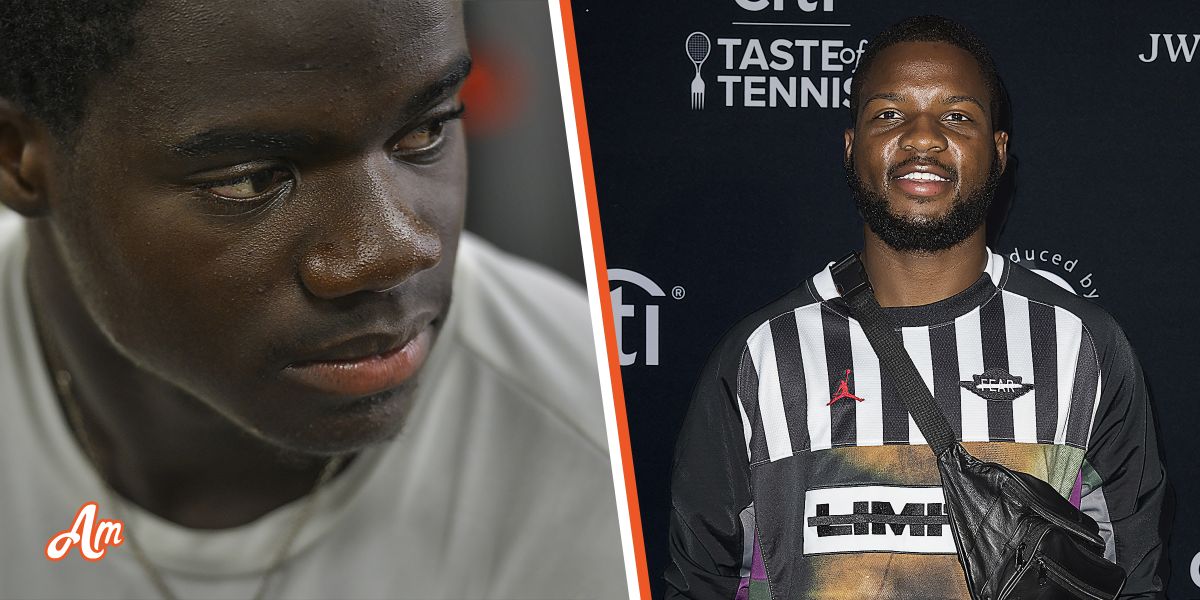 Franklin Tiafoe is Frances Tiafoe's twin brother, born minutes before him. Like his brother, he learned tennis as a child and fell in love with the sport. He spends his days progressing as an athlete.
Franklin and Frances were born to Constant Tiafoe and Alphina Kamara Tiafoe, both from Sierra Leone. The siblings' parents moved from their country to leave the war in the '90s and met in Washington, DC.
While Frances quickly rises to international fame, his brother is making strides as a local tennis star. The two support each other instead of having rivalries and jealousies.
Franklin and Frances Tiafoe Always Had a Good Relationship with Each Other
Franklin was born a few minutes before his brother in 1998. He was also the first to try many things growing up while his brother watched him before trying it himself the following day. Among those activities are crawling and walking,
Their father was the custodian for the Junior Tennis Champions Center in Maryland. Franklin and Frances would stay with their father because his wife worked graveyard shifts as a nurse. The boys slept at the tennis center's storage room while Constant worked beyond his shift. Frances recalled:
"It was a pretty small room. There were two massage tables in there, and my father slept on one, and me and my brother were small enough to share the other."
Growing up, Franklin experienced many things with his brother and formed a close bond with each other up until they became adults with separate lives.
Franklin Tiafoe Is Also a Tennis Player
Franklin first held a tennis racket when he was three years old and learned the sport later on. Although he played tennis, he was initially less consumed by the sport than his brother. "I remember just being small, hitting on the hitting wall a lot with my brother, running around talking to all the members," he said.
At ten, Franklin's father stopped him from playing the sport for weeks at a time due to his mischief on the court. At this time, his brother enhanced his skills and became a rising star. Soon, Franklin realized how much he loved the sport and started playing tournaments again. He said:
"I think that experience just made the love of the game stronger for me because I was away from it a little bit, so I appreciated it a little bit more than I did."
When Franklin transferred from Eleanor Roosevelt to DeMatha High in Hyattsville, he stood out as a talented tennis player. Being at school helped him momentously in class and on the court. He later played for Salisbury University in Maryland.
Franklin and Frances Tiafoe Have No Jealousies between Them
Franklin knows how quickly his brother is making a name for himself. However, there are no jealousies or rivalries between the two, only support. In a previous interview, Franklin revealed that his brother's fame doesn't get to him as he continues focusing on his progress.
A part of his progress may be controlling his emotions while on the court. According to Ken Brody, the Junior Tennis Champions Center, Franklin is quite the hothead while playing and often curses. However, like Roger Federer, he may grow out of it as he ages.
Read More: World News | Entertainment News | Celeb News
Anomama