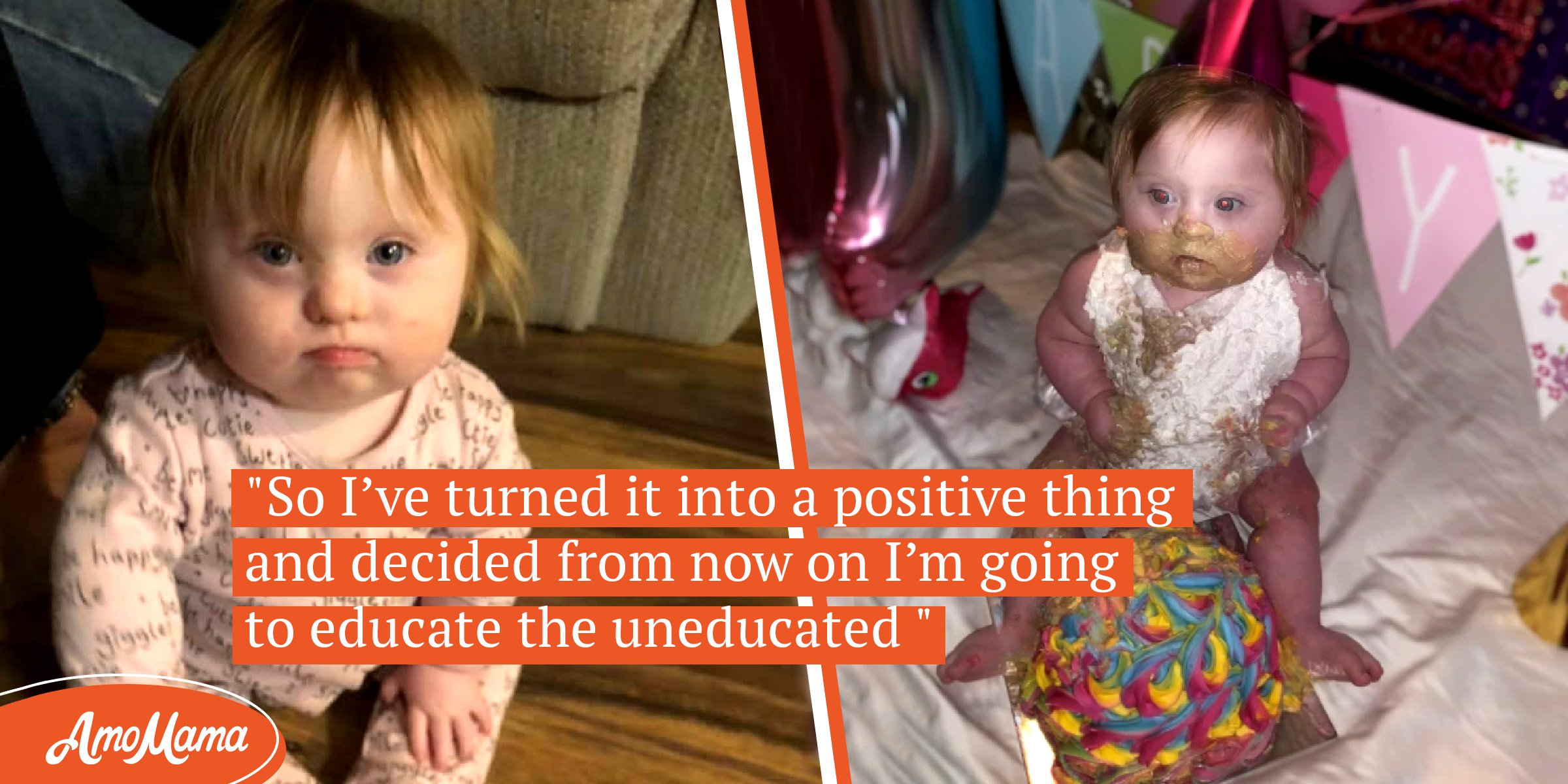 The world can be cruel, and the most vulnerable people are often subjected to bullying and hate. One dad couldn't bear to see his daughter suffer at the hands of trolls, so he had a surprising reaction.
The rates of bullying have increased considerably in recent times, and it has created a nasty culture in schools and online. Parents struggle to protect their young and impressionable kids from negativity, but it isn't always possible.
A dad from Kirkby, England, looked forward to his daughter's first birthday and did everything to ensure the celebration was spectacular. However, he never anticipated what would happen when sharing photos of the special day online.
A BIRTHDAY PARTY PERFECT FOR A PRINCESS
When Scott Gavin shared photos and a video of his adorable little girl on Facebook in 2019, he couldn't wait to show friends and family the fun they had.
Scott was outraged, but he thought about his actions carefully for hours before making a surprising decision.
There were pink balloons, banners, party hats, and a delicious birthday cake for his princess. But the joyous mood quickly shifted when Scott looked at the comments left by netizens.
THE HATEFUL COMMENTS
Scott believed the memorable moments of his little girl enjoying her birthday cake were special, but not everyone agreed. He was mortified and shocked that people could be so vile.
They called Megan horrible names and mocked her, leaving the father devastated. Scott's fatherly instincts to protect his family kicked in, and the dad wanted to clap back at the trolls. He explained:
"My shock went straight to anger. Obviously, I wanted to go and find these people."
THE DAD'S SURPRISING REACTION
Scott was outraged, but he thought about his actions carefully for hours before making a surprising decision. He knew he could turn his aggression into an opportunity for positivity.
Bullies didn't always understand their nasty words' impact or full extent, so he devised a plan. The father wouldn't allow them to ruin Megan's day. He stated:
"So I've turned it into a positive thing and decided from now on I'm going to educate the uneducated."
Scott wanted to spread as much love online as possible and knew how to do it — by sharing more photos of his precious daughter.
ADVOCATING FOR HIS LITTLE GIRL
Megan had Down Syndrome, and many nasty comments received online were directed at her condition. Scott couldn't believe the alarming statistics surrounding hate crimes against disabled individuals.
He shared that such incidents had increased by about 33% from 2016/17 to 2017/18. Scott noted that he wanted to make a difference in the lives of survivors.
He advocated for better prosecution against those found guilty of offenses so that his daughter and others like her would have a better future.
SUPPORT AND LOVE FROM STRANGERS
While it remained impossible to ignore the hateful comments, Scott focused on the kindness shown toward him and his family online. Many netizens offered their support and sent messages of encouragement. One user wrote:
"Beautiful people. I have a child of my own who has [Down Syndrome]. She has been a blessing and an inspiration. My pot of gold at the end of the rainbow."
Someone else called Megan "precious" and added: "I am truly sorry that there are people in the world that are so cruel, and [I'm] so glad she has a wonderful father like you."
THE DAD'S BEAUTIFUL MISSION
Scott didn't understand why his daughter was seen differently and was on a mission to connect with disabled kids. He devoted his life to a great purpose, including a few interesting components.
The father and his family live in a five-bedroom home, sharing it with more than 80 exotic pets. They have snakes, spiders, skunks, and meerkats that roam around their property — and Megan adores them!
Scott built the home zoo after winning £26,000 (about $31,400) on a British TV series. He also started a company, Party Central Entertainments, and the venture allowed him to do something noble and inspiring.
SPREADING JOY WHERE IT IS MOST NEEDED
Scott used the animals to connect with special needs people, lonely elderly citizens, and those jailed in prison. He loved his job and the joy the pets brought to people's lives.
The father-of-six also shared a memorable story that showed him the incredible impact of his work:
"I will never forget the moment an autistic boy broke his five-year silence when communicating with me about one of the skunks — his mum was so happy."
Megan's story should inspire us to support and extend kindness to everyone we meet. Children don't deserve to be attacked with cruel words, and mocking people with special needs is something nobody should do!
Do you agree? Like and share this article so that more people can learn about this adorable little girl and her beautiful family that are making the world a better place.
Click here for a story about another loving dad that wanted the best life for his shy daughter. He built a theme park where she could feel comfortable and happy.
Anomama