Anson Williams, 1983. | Anson Williams and Sharon MaHarry | Source: Getty Images | facebook.com/Sharon MaHarry
Anson Williams, the beloved "Happy Days" star who once warmed our hearts as Potsie Weber, is now basking in the radiant glow of love and a miraculous twist of fate.
With the celebration of a joyful marriage to his third wife, Sharon MaHarry, and the recent addition of a grandchild, the 73-year-old actor-director's life has become a heartwarming testament to love's enduring power.
They share their unique love story about how they've conquered health scares and are now on a mission to bring light to mental health issues, showing that life's most beautiful chapters can unfold when you least expect them.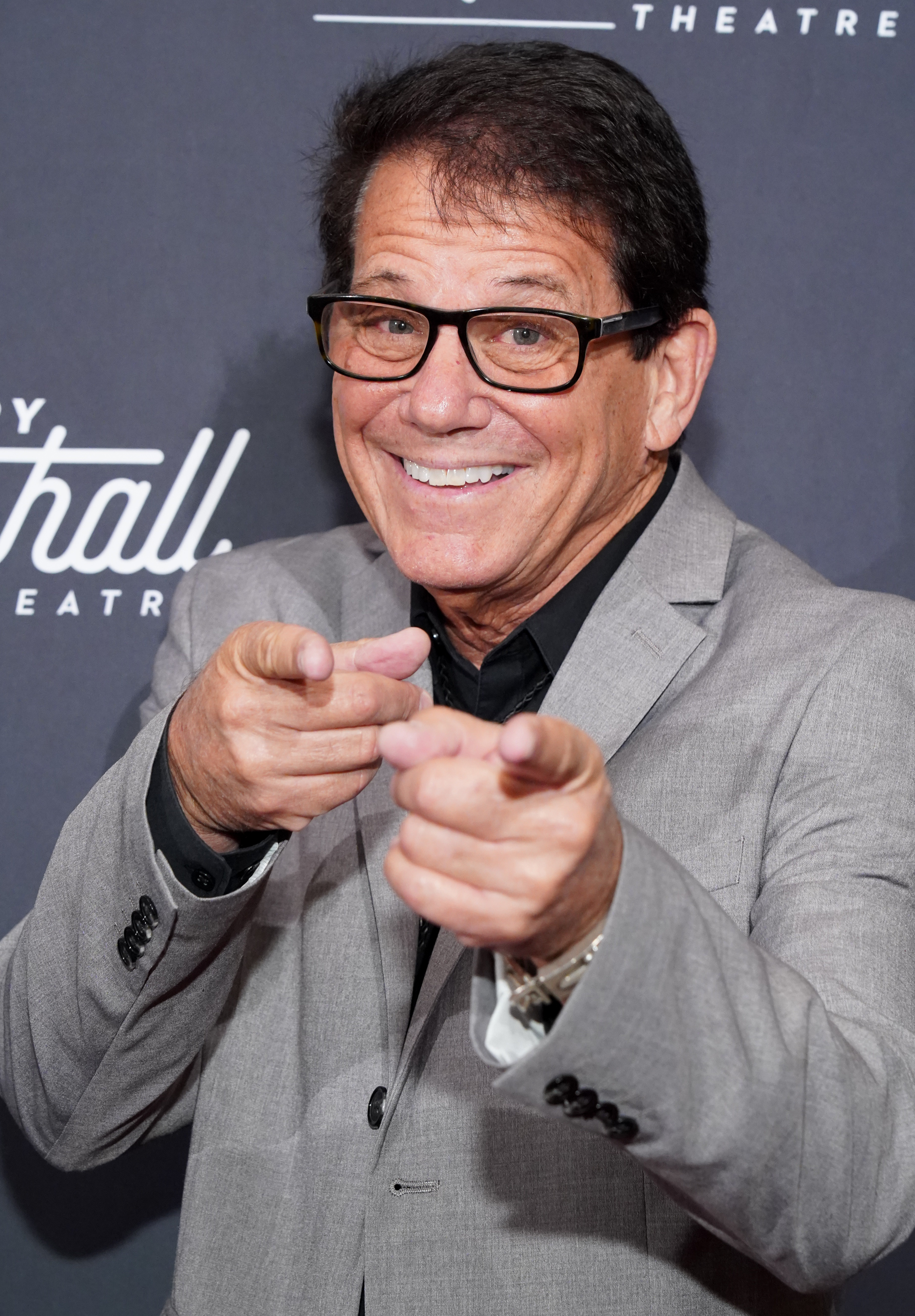 Anson Williams on November 13, 2019 in Los Angeles, California. | Source: Getty Images
Anson Williams, best known for his portrayal of the lovable Potsie Weber on the iconic 1970s-80s sitcom "Happy Days," is basking in the glow of love, family, and a heartwarming twist of fate.
Just a year ago, he became a grandfather once again, and recently, he celebrated his blissful marriage to his third wife, writer and real estate broker, Sharon MaHarry.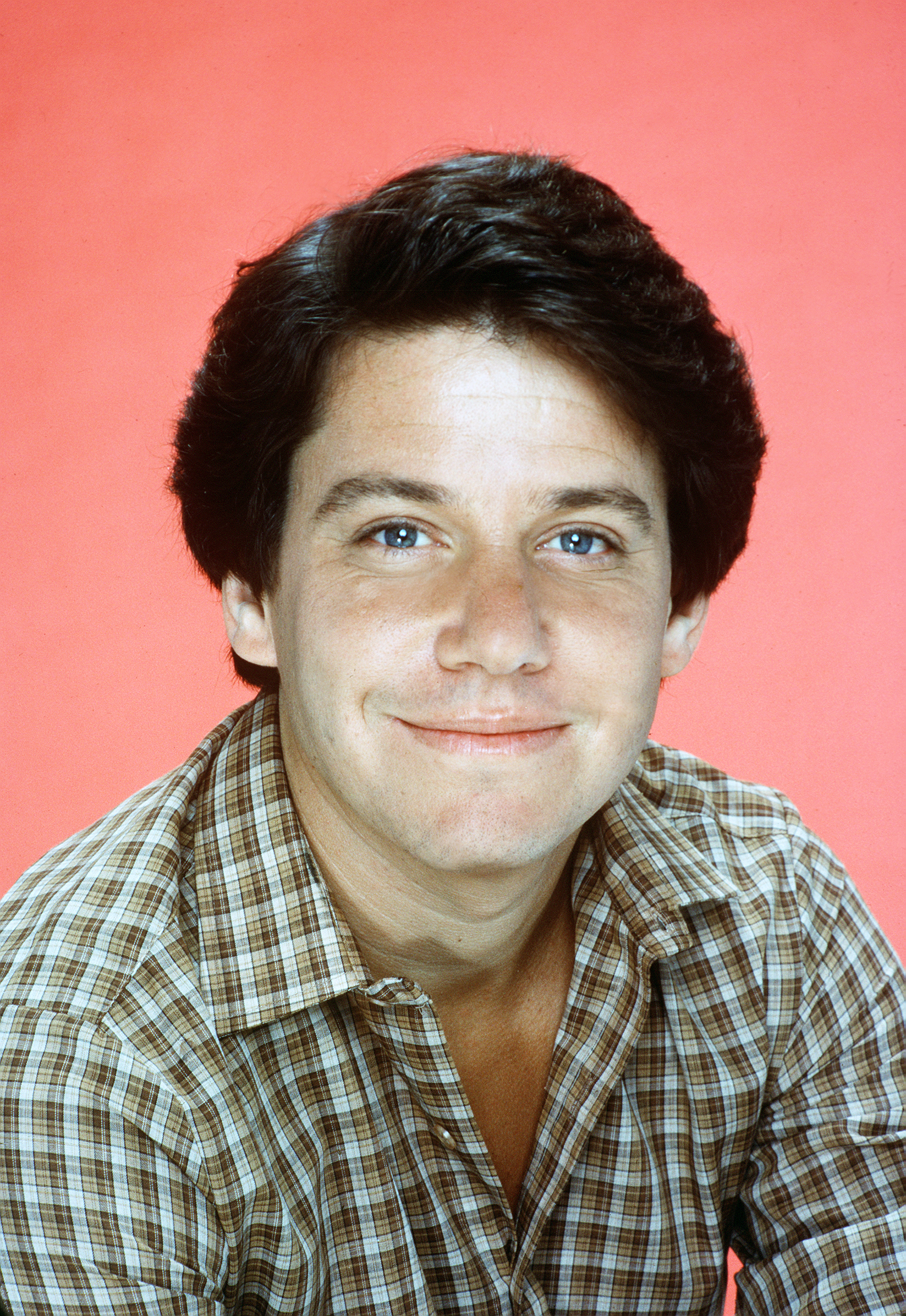 Anson Williams as Potsie Weber in "Happy Days," season 9 on September 22, 1981. | Source: Getty Images
The 73-year-old actor, who has had fewer acting roles since the conclusion of the beloved series in 1984, exchanged vows with MaHarry on May 6 in an intimate ceremony at their picturesque Ojai, California home. In an exclusive interview with People, Williams shared the essence of their special day, saying:
"Let's make it a wedding just where it's about togetherness with our friends. It's not over the top, but at the same time, it's memorable and special."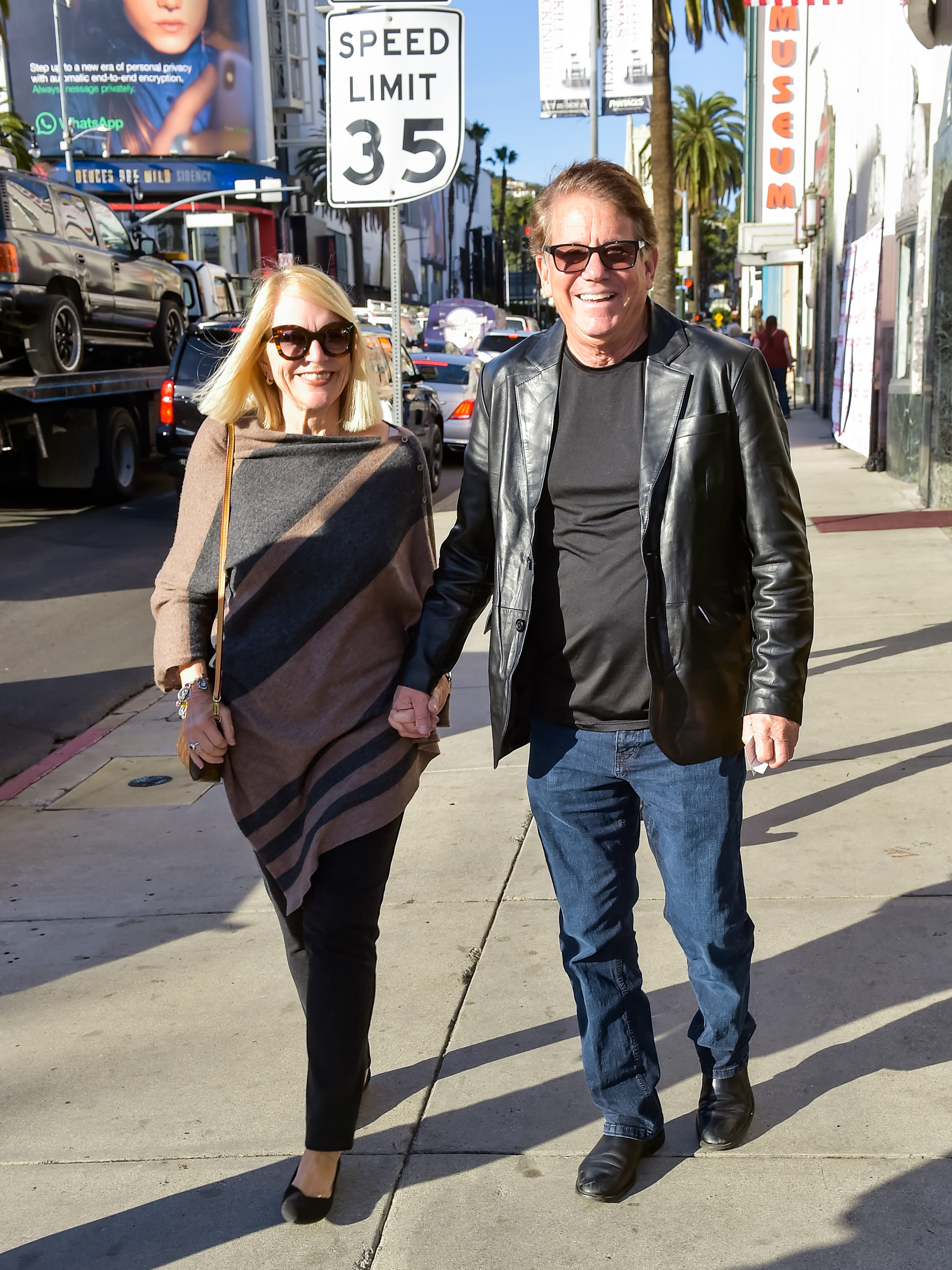 Anson Williams on November 17, 2022 in Los Angeles, California. | Source: Getty Images
With a guest list that included 150 of their closest friends and family, Williams and MaHarry welcomed their guests with champagne and warm embraces at the door. The actor humorously quipped, "Don't ever do it" when reflecting on hosting a wedding at their own house, acknowledging the complexity of such an endeavor.
Their beautiful love story took a unique turn as the couple held the ceremony and reception in the very backyard where MaHarry had once sold her future husband his Ojai home. Their wedding diverged significantly from the traditional norm, featuring a distinctive element of personal messages in their vows.
Williams recited a self-penned poem dedicated to his bride, while MaHarry shared the profound transformation that Williams had ignited in her life. According to Williams, every non-traditional aspect of their wedding perfectly reflected their essence, symbolizing a fresh start imbued with vigor, unwavering commitment, and authenticity.
The ceremony, officiated by the non-denominational Reverend Marilyn Miller, commenced with a spectacular display, courtesy of Japanese Taiko drummers, electrifying the atmosphere with a resounding start.
Notably, Donny Most, Williams' cherished "Happy Days" co-star, affectionately referred to as her husband's closest confidant by MaHarry, stepped into the role of the best man, evoking cherished memories from their iconic collaboration on the beloved show.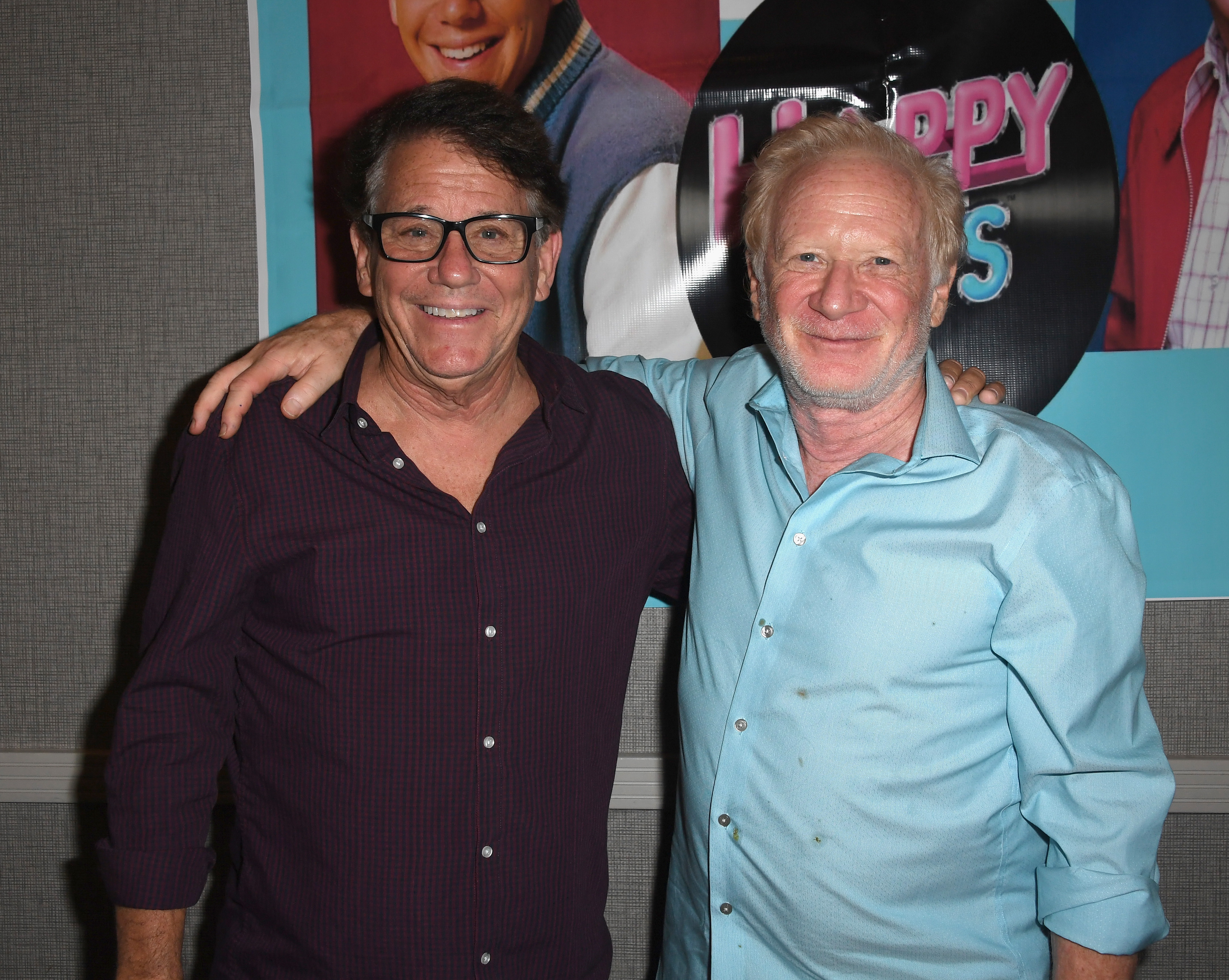 Anson Williams and Donny Most on July 2, 2022 in Burbank, California. | Source: Getty Images
In a heartwarming gesture, Williams and MaHarry requested that their guests forgo traditional gifts and instead make donations to causes or non-profits that held personal meaning to them, with a special emphasis on the Ojai Valley Land Conservancy.
Sharon MaHarry Opens Up About Her Journey with Anson Williams and Their Miraculous Second Chance at Love
In 2020, fate played a surprising hand when Williams spontaneously reached out to his former real estate agent for a casual lunch date. What followed was a three-hour conversation that would change both their lives forever. Since that day, they have been inseparable, navigating life's ups and downs as a united front. She lovingly declared:
"It was like a gift from God that I met him."
For MaHarry, this newfound connection came during a challenging period in her life. She had lost her husband of 35 years to a long illness and was in the midst of recovering from a serious back injury. As she looked to the future, love was the last thing on her mind. But destiny had other plans.
Emphasizing how their connection first mended her body and then her heart, MaHarry says, "The first few months of the relationship [with Anson] were healing."
Their three-hour lunch date marked the beginning of a love story that neither of them expected but desperately needed. MaHarry's daughter's blessing to pursue this newfound connection further cemented their relationship and freed her to embrace the unknown.
Anson's Health Scare That Strengthened Their Bond
For Williams, too, their love story was a lifeline during a difficult period in his life. Following a divorce and a battle with colon cancer, he found himself yearning for a new chapter. His unwavering positivity and determination to turn his diagnosis into a force for good inspired not only MaHarry but countless others who followed his journey, including his children and grandchildren.
Their love story not only served as a lifeline but also ignited a ray of hope during these trying times. In 2022, Williams, a colon cancer survivor, underwent a procedure related to a concerning cancer screening. During this time, he connected with a doctor who specialized in treating atrial fibrillation, a condition that Sharon was battling.
Acting on William's recommendation, MaHarry underwent AFib surgery, a decision that proved life-saving. During the procedure, doctors discovered a nonmalignant tumor attached to her aortic valve, a condition that might have gone unnoticed until it was too late. MaHarry subsequently underwent open-heart surgery, profoundly impacting her life.Williams shared:
"Sharon is alive because we met. If we hadn't met and fallen in love, there was no way in a million years that she would have known about it until it was too late."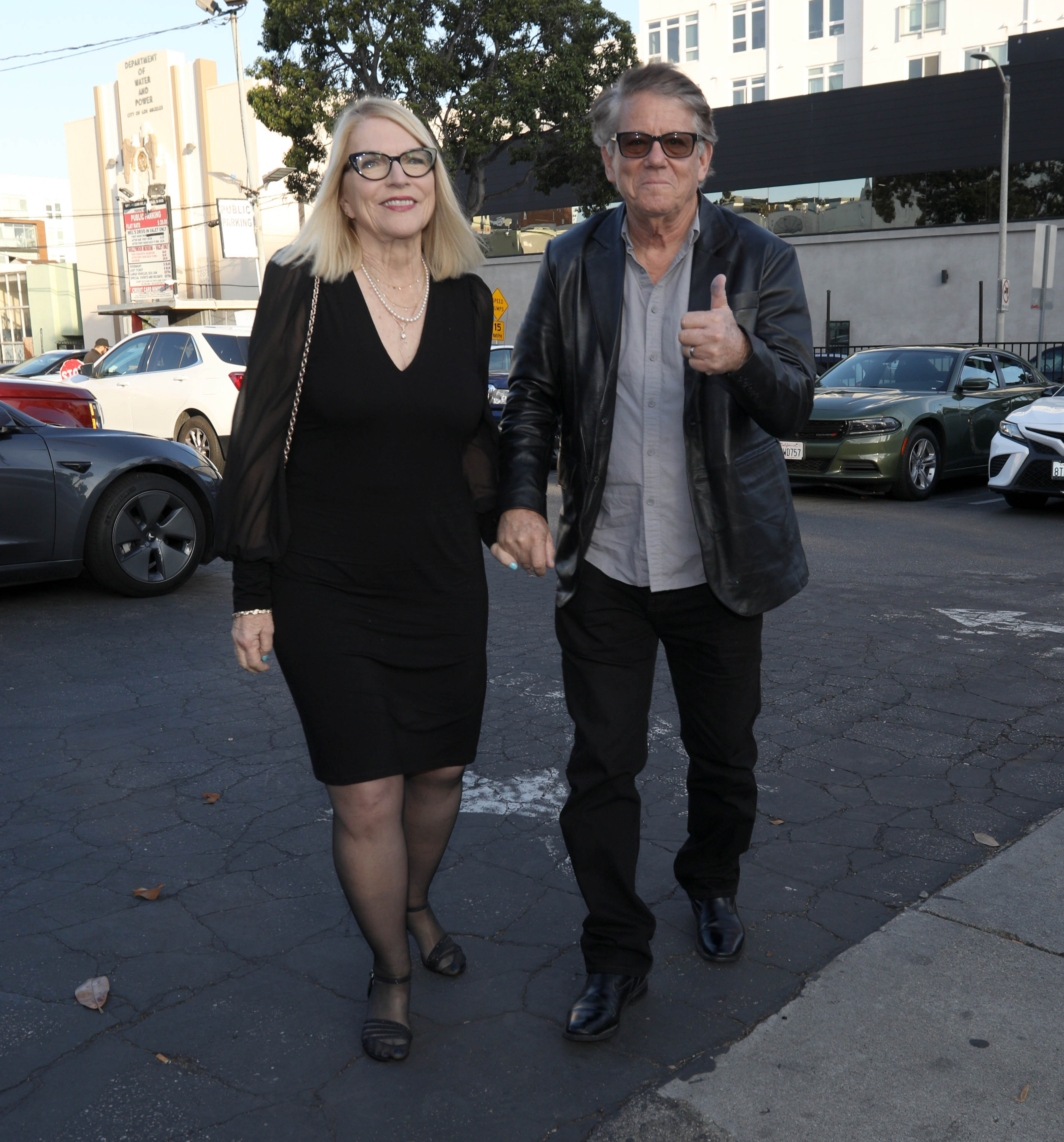 Sharon MaHarry and Anson Williams on June 8, 2023 in Los Angeles, California. | Source: Getty Images
For the couple, finding love at this stage of life is nothing short of a miracle, and each day is a celebration of love and good health. Age, it seems, is no barrier to love, and life can take unexpected turns, bringing light and happiness even in the darkest moments. Williams and MaHarry's love story is a testament to the power of love, second chances, and the belief that there's no age limit to living life fully.
Now joined in matrimonial bliss, the couple has embarked on a joint endeavor: the creation of a one-woman stage production inspired by MaHarry's literary work, "Crazy Mama: A Memoir of Love and Madness."
This acclaimed book, which intimately explores her upbringing in the shadow of a mother's struggle with mental illness, has garnered recognition and honors, such as the Fiction Award from the Santa Barbara Writers Conference and the 2014 Southwest Writers Competition accolade.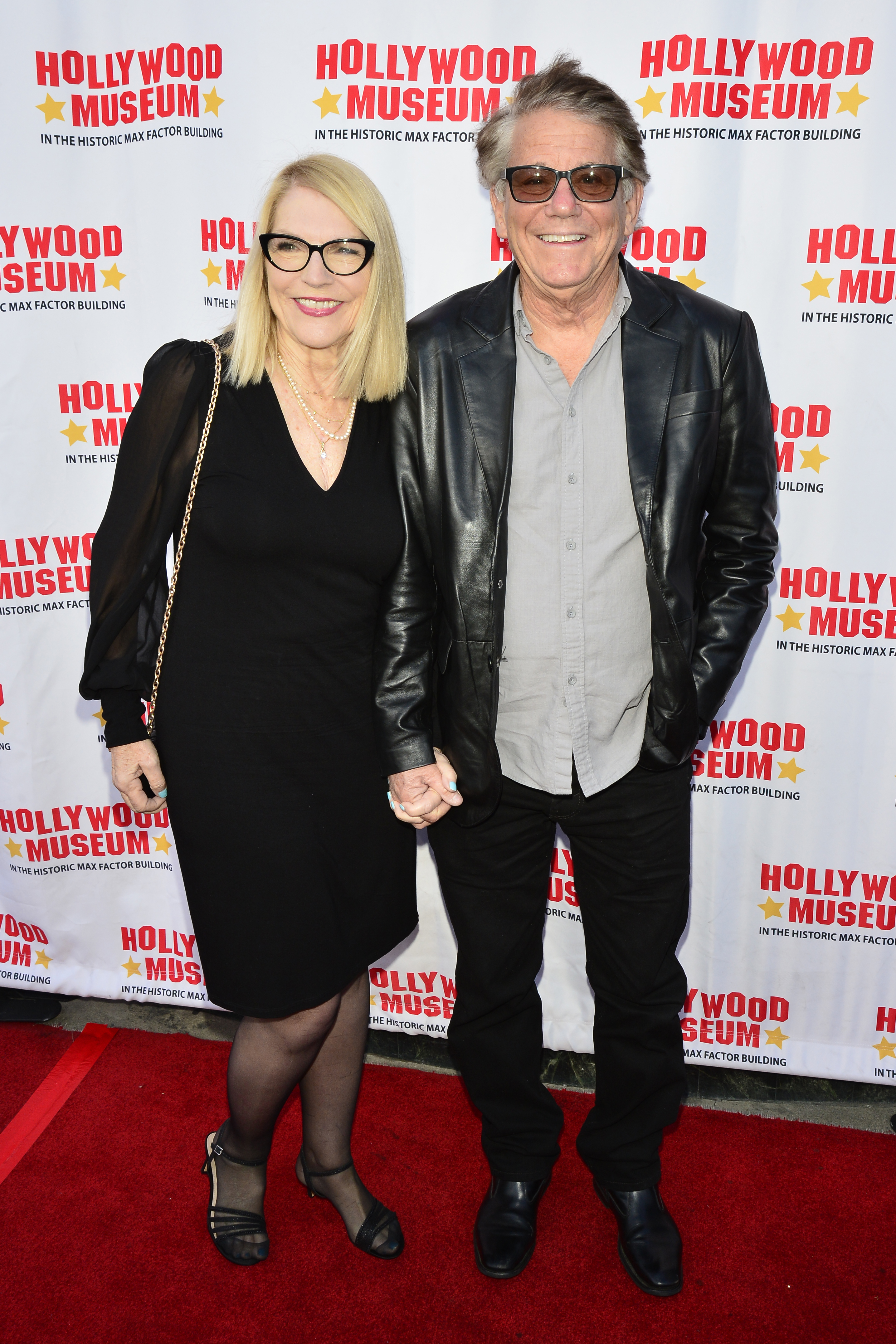 Sharon MaHarry and Anson Williams on June 08, 2023 in Hollywood, California. | Source: Getty Images
Their upcoming project aims to shed light on mental health issues in a positive and humanizing way, all while supporting efforts to fund much-needed facilities for those in need.
Williams couldn't be prouder of MaHarry's accomplishments, and together, they are set to make a meaningful impact on a crucial issue that affects countless lives.
Read More: World News | Entertainment News | Celeb News
Anomama