Sophie Turner did what millions wanted but never had the chance: become Joe Jonas' wife and be part of the Jonas family. Their love story is extraordinary.
Finding "the one" is hard for most people, but things get significantly more challenging when you are a famous artist with a packed schedule, shows to perform, and movies to film. That didn't stop Sophie Turner and Joe Jonas from falling in love and secretly marrying.
The couple tied the knot twice in two different locations. Their first wedding was so unexpected that not even their parents were present. Here's everything you need to know about Joe Jonas and Sophie Turner's relationship and timeline.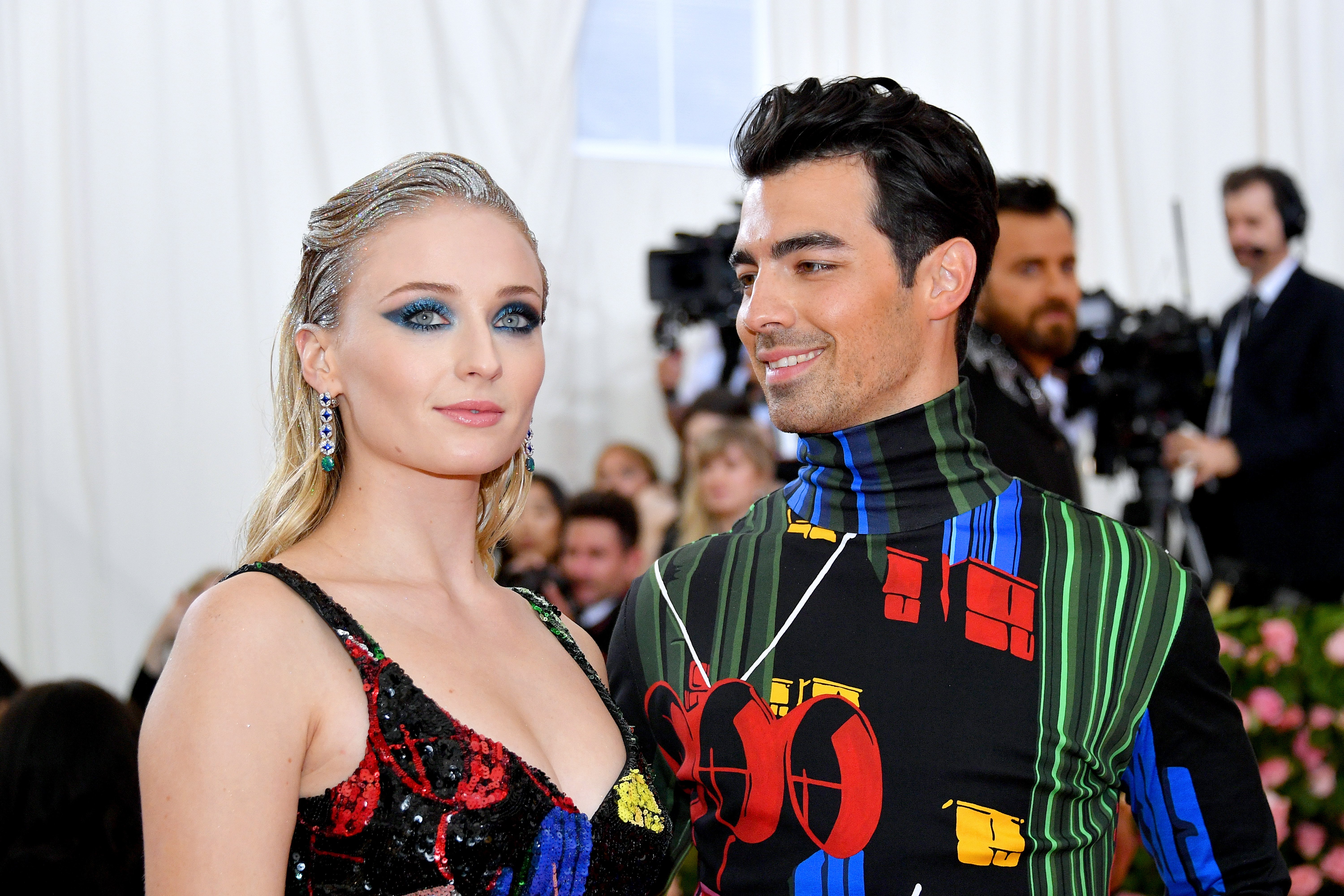 Joe Jonas and his wife, Sophie Turner, on May 06, 2019 in New York City | Source: Getty Images
2016: LOVE ON THE INTERNET
Jonas and Turner's love story began like most in the Internet era: with an Instagram's direct message. They had mutual friends who unsuccessfully tried to set them up.
Sometime in 2016, Jonas took matters into his own hands. They already followed each other, so he direct-messaged her "out of the blue," and they started talking.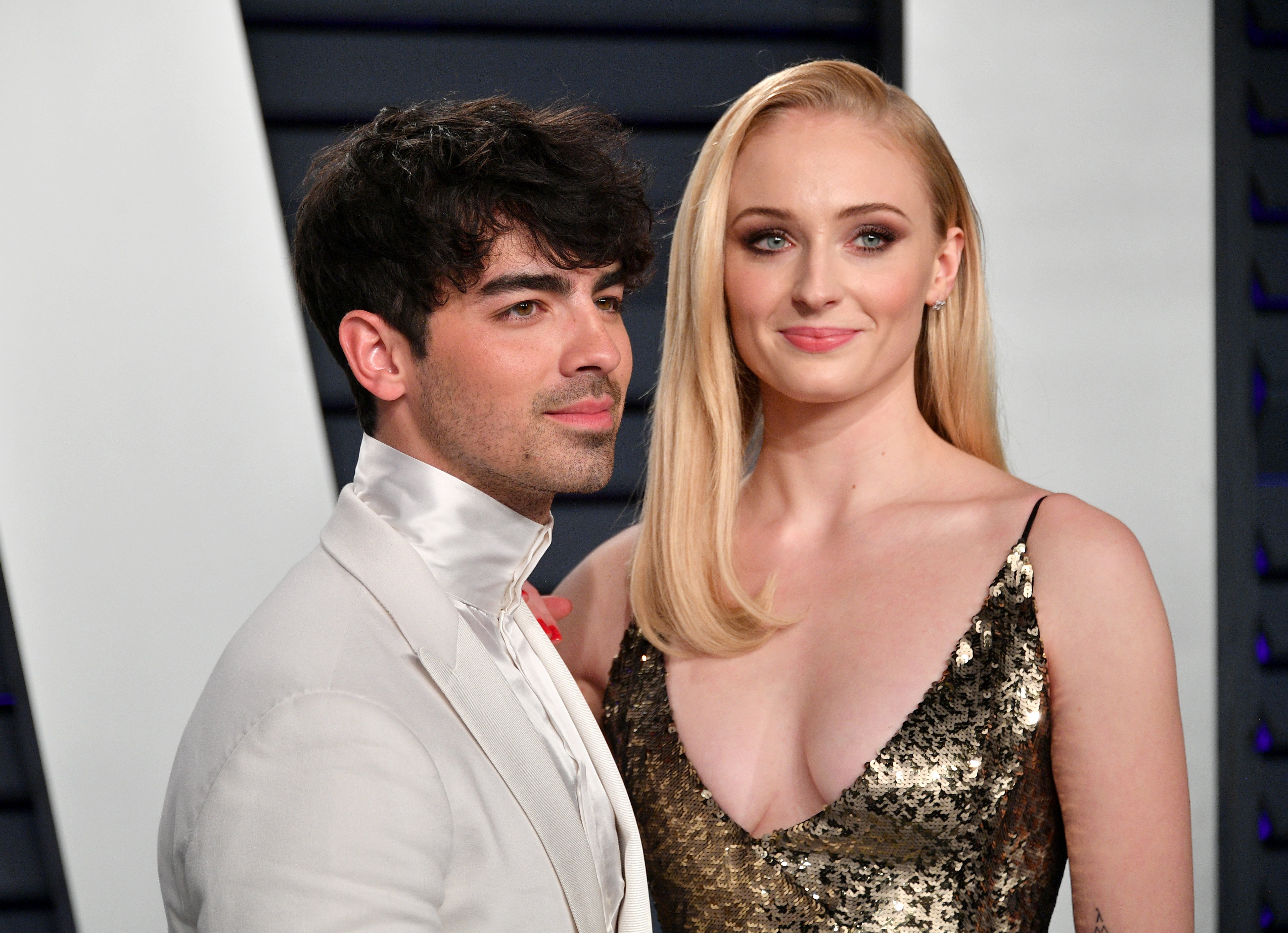 Joe Jonas and Sophie Turner on February 24, 2019 in Beverly Hills, California | Source: Getty Images
Later that October, when Jonas was in the UK's leg of his tour, he asked Turner out. She agreed to meet him at a bar but was afraid Jonas was a catfish, so she took her rugby friends with her just in case.
She believed Jonas would also show up with security, but he only took a friend. Turner and Jonas had a few drinks and danced for a few minutes before finding a relatively quiet spot to talk, and they did it for hours. Turner explained:
"I was, like, not bored. It wasn't contrived. It wasn't small talk — it was just so easy. And soon we were, like, inseparable. I went on tour with him."
HALLOWEEN 2016: FIRST RUMORS OF THEIR ROMANCE
Although Turner and Jonas's relationship was still at an early stage, they attended a Halloween party together. They understandably didn't post anything online about the event, but one of their friends shared a group photo that included both artists.
The "Game of Thrones" star dressed as a bunny, while the "Cake By the Ocean" singer wore a dalmatian costume. That image sparked the first rumors about a possible romance between Turner and Jonas, and we got another hint five days later.
I found my person, like I'd find a house that I love and want to stay in forever.
Turner and Jonas attended the MTV European Music Awards in Rotterdam, Netherlands, showing some PDA. Other attendees took photos of Jonas with his arm around her, and one person claimed they kissed.
The couple proved their relationship was serious by spending Thanksgiving weekend together at Mammoth Mountain in California. That December, sources confirmed they were exclusively dating.
JULY 2017: TALKING ABOUT THEIR RELATIONSHIP FOR THE FIRST TIME
Turner and Jonas made their relationship Instagram official on January 1, 2017, after she posted a photo of Jonas smoking a cigar on a boat. The couple kept making headlines in the following months by attending shows and commenting on each other's social media posts.
However, Turner attracted plenty of attention in July 2017 for opening up about their relationship for the first time. The "X-Men: Dark Phoenix" actress said she was happy with Jonas but admitted that dating as a public figure was frustrating.
Two months later, Turner and Jonas took a significant step in their relationship: they adopted a dog named Porky Basquiat.
OCTOBER 2017: ANNOUNCING THEIR ENGAGEMENT
On October 15, 2017, the couple announced their engagement on social media. They posted the same photo of Turner's hand wearing her engagement ring and got plenty of supportive messages.
Things happened so fast that they forgot to tell their parents about [their wedding].
The following month, Jonas and Turner went to a New York City restaurant with their closest friends and family to celebrate their engagement. On April 11, 2018, Turner revealed that being engaged was "lovely," adding:
"Not like I achieved anything, but I found my person, like I'd find a house that I love and want to stay in forever. There's a sense of peace that comes with finding your person."
OCTOBER 2018: RED-CARPET DEBUT
One year after getting engaged, Jonas and Turner went to the Louis Vuitton show at the Paris Fashion Week, officially making their red-carpet debut. They had previously attended similar events but avoided taking photos and walking the red carpet together.
March 2019 was a busy month for the couple. Turner starred in the Jonas Brothers' music video for "Sucker" opposite Danielle Deleasa (Kevin Jonas' wife) and Priyanka Chopra (Nick Jonas' wife).
A few days later, Turner explained she underwent an identity crisis as a teenager, but Jonas helped her find her happiness in things unrelated to acting.
MAY 2019: SOPHIE TURNER OFFICIALLY BECOMES JOE JONAS' WIFE
On May 1, 2019, Turner and Jonas secretly tied the knot at the A Little White Wedding Chapel in Las Vegas a few hours after the Billboard Music Awards.
Jonas and Tuner considered an impromptu wedding surrounded by close friends would be fun. Nick and Kevin were present at the ceremony, but things happened so fast that they forgot to tell their parents about it.
A month later, though, on June 29, 2019, the couple tied the knot again at Le Château de Tourreau in Sarrians, France. It was a more private event with only their closest friends and family members, and she only posted photos about the ceremony two years later.
JUNE 2020: BABY NEWS
A year after their weddings, Turner and Jonas were spotted in Los Angeles, and the actress' growing baby bump stole the spotlight. On July 22, 2020, their daughter Willa was born.
In September 2021, Jonas and Turner sold their Los Angeles property and moved to Miami. However, Turner said her family's final destination would ideally be England because she'd love Willa to get the education and school life she had.
MAY 2022: BABY NEWS, AGAIN
Jonas and Turner's appearance at the Met Gala 2022 made headlines as the couple took photos cradling her belly. One day later, on May 3, 2022, they confirmed the baby news online.
Turner later revealed that she and her husband were excited to expand their family again, adding that raising the next generation was what life was about for her. What a lovely couple!
Anomama