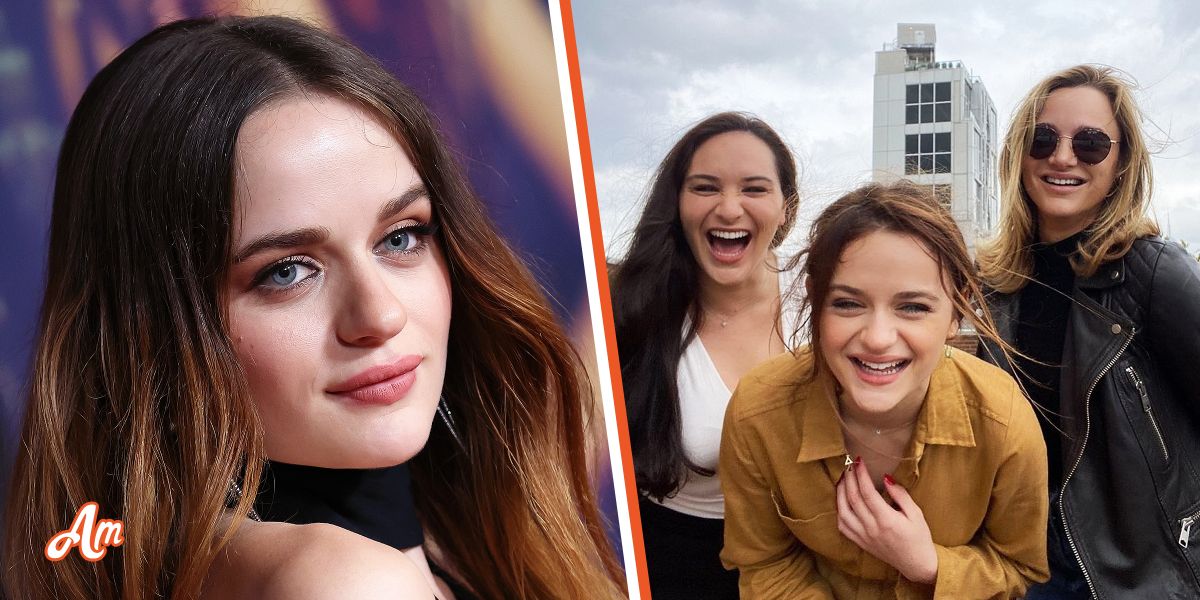 Joey King | Joey, Hunter, and Kelli King | Source: Getty Images | Instagram.com/hunterking
Joey King's siblings, Hunter King and Kelli King, are creative and talented women. Although grown up with their own lives, the three remain close and recently celebrated their sister's bachelorette.
Joey King has made waves in Hollywood for her versatility as an actress and timeless beauty. She is known for her roles in "The Kissing Booth," "The Princess," "Bullet Train," and "The Act."
Interestingly, she has two older sisters, Hunter King and Kelli King, who look very much like her. Hunter and Kelli King, both actresses, are stars in their own right and entered the entertainment industry from a young age.
Joey King's Siblings Have a Good Relationship with Each Other
Joey has made it big in Hollywood, and her two sisters are also stars in show business. Raised in Los Angeles, the King sisters joined the entertainment industry as children with big smiles and charming personalities.
Despite having different priorities in life, the siblings remain close to each other. In a previous interview, Joey and Hunter revealed they enjoy singing and dancing in the car together. The two have fun being with each other as they can be themselves without judgment.
Recently, Hunter and Kelli planned a bachelorette party for their sister in Napa Valley. The memorable occasion included wine tasting and bonding with Joey's dearest and closest family and friends. "My sisters did an amazing job of planning everything," the bride-to-be said.
Hunter King
Born on October 19, 1993, Hunter is six years older than Joey. She has been acting for over two decades and has two Emmy Awards for her role in "The Young and the Restless." The series also landed her nominations for Daytime Emmy Awards in 2013, 2016, and 2017.
In 2020 and 2021, Joey received nominations for Soap Hub Awards for her performance on "The Young & the Restless." Besides the show, Joey has starred in "Hollywood Heights," "A Girl Like Her," "Hidden Gems," "Nikki & Nora: Sister Sleuths," "A Royal Corgi Christmas," and "Life in Pieces," where she shared the screen with Joey.
Hunter has recently been making her name known amongst Hallmark fans as she has worked on several projects for the network. In a 2022 interview, she said:
"Getting to make three Hallmark movies this year has already been so amazing, and I'm so excited for what's to come."
Kelli King
Born on March 22, 1992, Kelli is the eldest of the three siblings. She was a child star known for her roles in "Rude Awakening," "A Boyfriend for Christmas," "No Problem," and "Grey's Anatomy." However, her last on-screen credit was in 2012.
She has since focused on her career in marketing. In 2013, she worked as a celebrity social media manager under Q Social Media Ltd. After a few more work experiences, she joined Netflix in 2016 as an executive assistant for social media.
She eventually became senior manager for social marketing and worked on developing Netflix's presence on different platforms, including TikTok, Snapchat, YouTube, and podcasts.
Although more private than her sisters, Kelli made the news in 2016 after being hit by an 18-wheeler semi-truck. She was biking on her way to work when the accident happened, leaving her face bruised and cut. She took to Instagram to share a photo with Hunter on Instagram, thanking her for visiting the hospital with a Lisa Frank book.
Despite having a different career, Kelli supports her sisters' work on television. Like Joey, several actors and actresses found success on Netflix, including "To All The Boys I've Loved Before" star Noah Centineo, "Bridgerton's" Ashley Simone, and "Stranger Things" stars Millie Bobby Brown and Finn Wolfhard.
Read More: World News | Entertainment News | Celeb News
Anomama