Patsy Cline's daughter is constantly touched by her mother's legacy, but although she had the chance to do so, Julie Dick Fudge was never interested in becoming a singer.
Patsy Cline's passion for music began at just eight years old. At 15, she got her first gig singing on Jimmy McCoy's show. When she was asked to return regularly, her seamstress mother sewed up outfits for her to perform in.
Julie was just four years old when her mother passed away in 1963. The country music icon left behind not just Julie, but a younger son, Randy, and her husband, Charlie Dick, who she'd been married to for less than 6 years.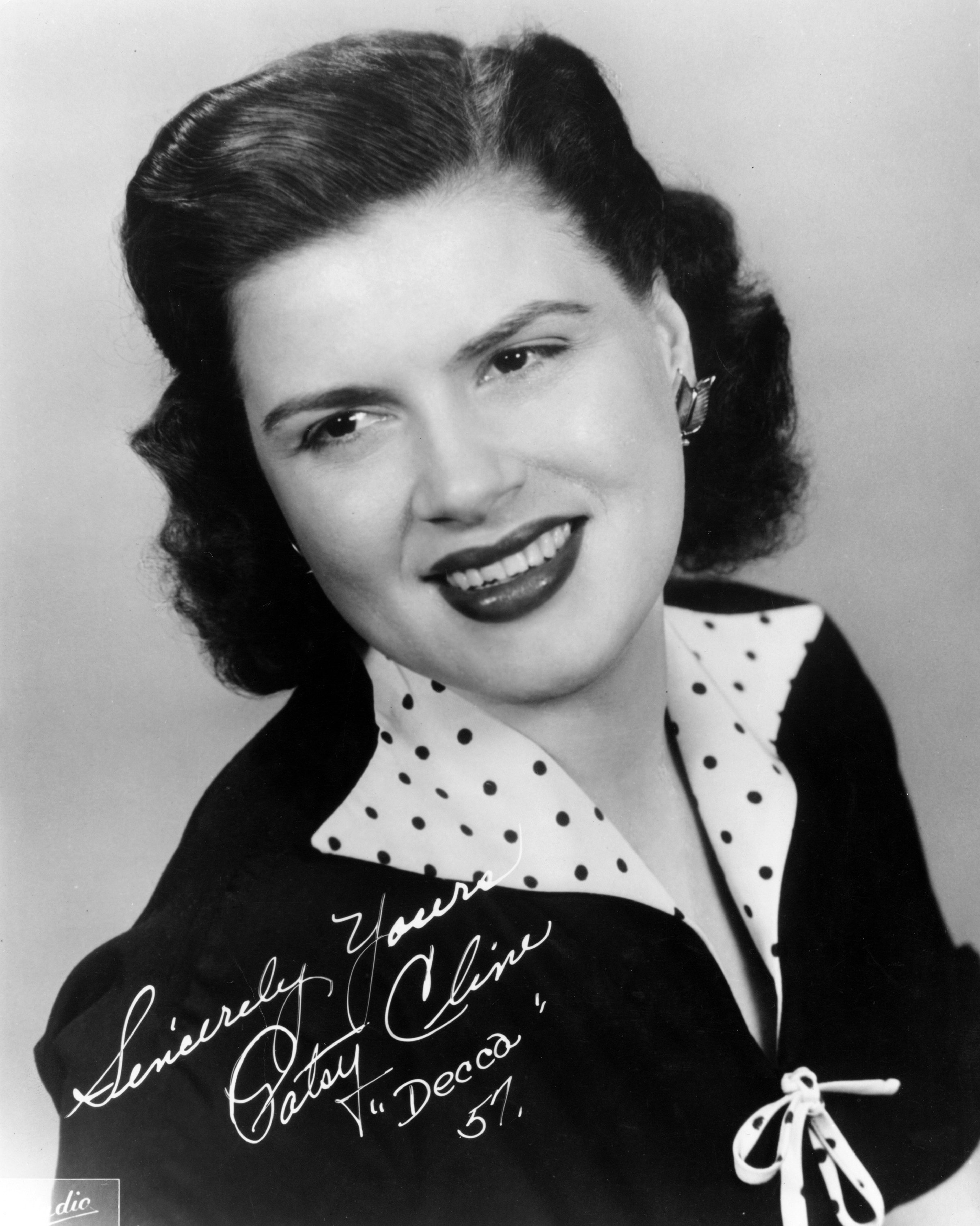 Patsy Cline in 1957 | Source: Getty Images
Patsy Cline Museum Helps Her Daughter to Understand Mom More
The influential vocalist had a museum established in her honor. The museum was created by Bill Miller, who credited Cline with timeless music and said she "deserved her own museum as she continues to transcend generations of fans."
Cline, who was inducted into the Country Music Hall of Fame in 2010, left her most remarkable impression on her daughter, who is constantly in awe of her mother's impact on big-time names in the country and, in general, on fans worldwide.
Like Julie, Charlie kept Cline's memory alive after her death. He worked at Starday Records but would travel to events in honor of Cline. The pair are best remembered through their children, grandchildren, and great-grandchildren.
The Patsy Cline Museum
The museum is located in Nashville, Tennessee. Its artifacts include Cline's costumes, instruments, and property from her homes. A recreation of the family's Goodlettsville, Tennessee dream home where they lived from 1962, also features in the museum.
In addition, the museum also holds various documents that belonged to the late musician. Among the papers are the contracts she signed throughout her career. For her daughter Julie, her favorite thing in the museum is the original letters in houses. She stated:
"I love to read the letters and the little things I find because they put together a puzzle, all the way back, and I just love that part of it."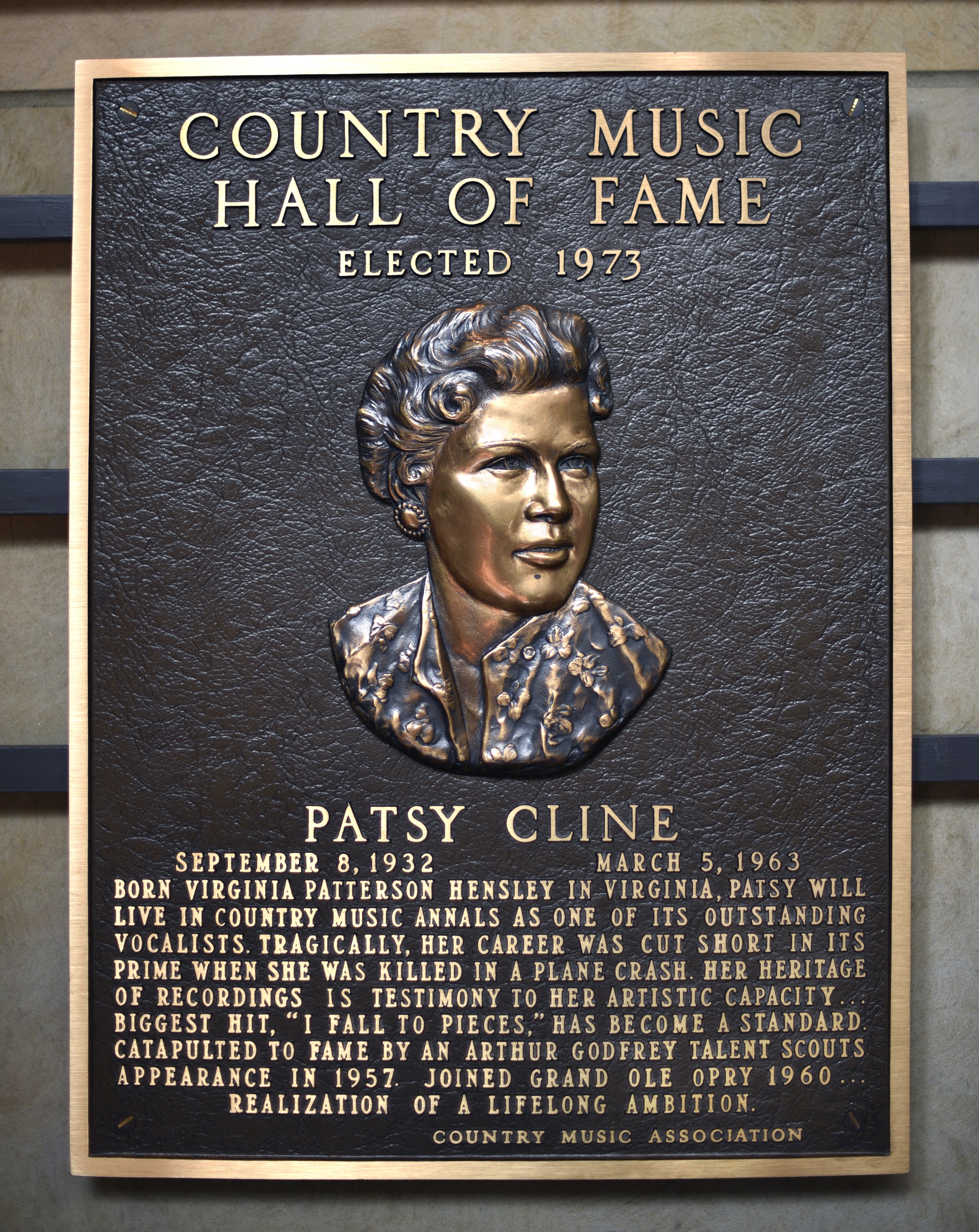 A bronze plaque at the Country Music Hall of Fame and Museum in Nashville, Tennessee taken on September 2, 2019 | Source: Getty Images
Julie Didn't Follow in Her Mom's footsteps
In an old interview, Julie also talked about being raised by her grandmother Hilda, who shied away from the press when it came to her daughter's celebrity status. She liked her privacy, Julie said.
Julie further explained why she chose not to follow in her mother's footsteps and become a singer. When asked if she's ever thought about it, she said, "No, no, there's a lot more to it than just being able to sing, and I guess I'm not into doing [it] that much like she was."
Though Julie did not follow in her mother's footsteps, she helped keep Cline's memory alive by getting involved in opening a museum in her mother's name back in April 2014.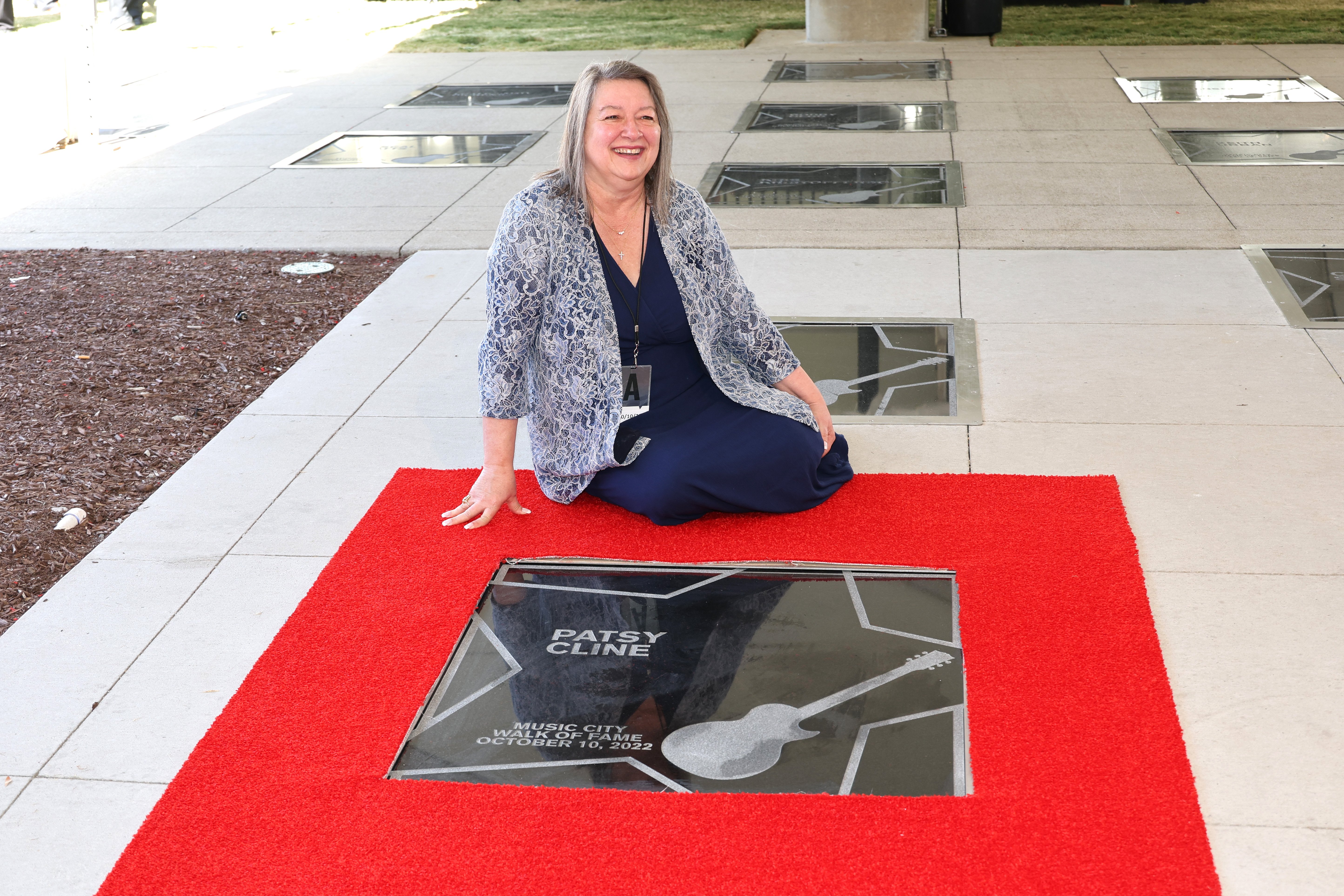 Julie Fudge at the 2022 Music City Walk of Fame Induction Ceremony at Music City Walk of Fame Park in Nashville, Tennessee on October 10, 2022 | Source: Getty Images
Julie Remembers Patsy as a Hands-on Mom
While promoting a film about Patsy in 2019, Julie revealed that her late mother was "very much a hands-on mom." Despite her passion for music, she also saw it as "something that had to be done" in order to support her family.
"She really would rather have been at home, I believe," Julie said. The sadness that came whenever Patsy Cline had to travel for work is illustrated in the film, partially shot in the house that Patsy lived in before her death.
Julie was only four years old when her mother passed away, so she has learned much about her from stories other people have told her. Spending time with her mother's side of the family has also helped in that regard. Growing up, some people never knew that Cline was her mother, which made her childhood easier.
Overall, Julie had a happy childhood and knew her mother was unique. She shared how Cline used to have her own coloring book, which Julie couldn't use. That was before adult coloring books were a thing.
Read More: World News | Entertainment News | Celeb News
Anomama