Kenny Rogers and Wanda Miller | Kenny, Justin, and Jordan Rogers and Wanda Miller | Source: Instagram.com/@_kennyrogers
It's been three years since American singer-songwriter Kenny Rogers tragically passed away while at home.
For the first time since his death, his widow, Wanda Miller, has opened up about their last moments together.
Renowned American country singer-songwriter Kenny Rogers tragically passed away in 2020 at 81. It has now been three years since his death, and his beloved widow Wanda Miller, 56, has opened up about the last moments the two shared before he sadly met his demise. She recently gave People magazine an exclusive sit-down interview.
Miller starts by sharing what her family's Saturdays would look like, which they termed Super Saturdays. Rogers would take his twin sons, Justin and Jordan Rogers, out for a fun-filled day, which would start with a traditional visit to McDonald's for breakfast and then finish the day by going to Chuck E. Cheese, following a trip to the car wash.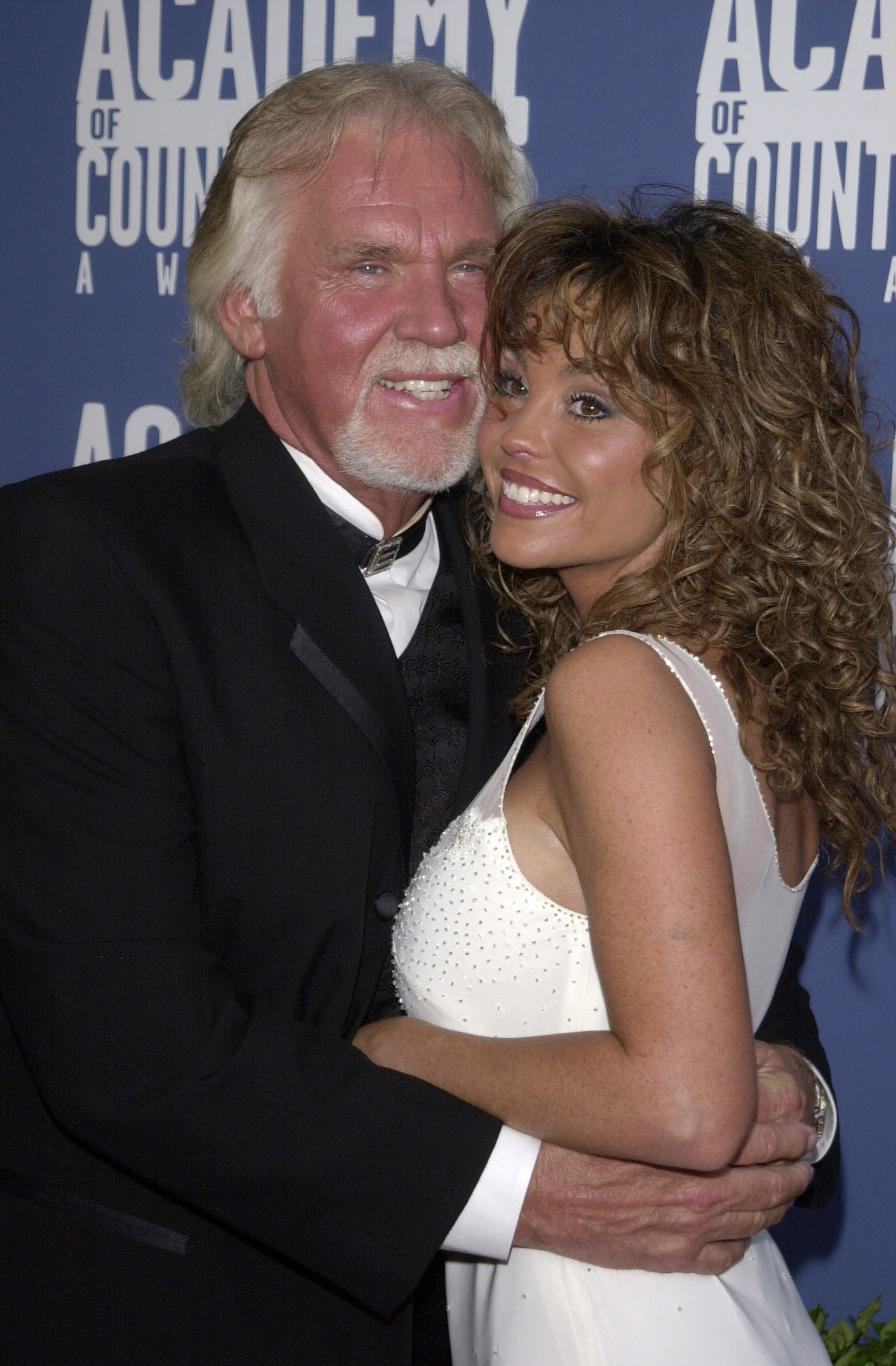 Kenny Rogers and Wanda Miller at the Country Music Awards in 2001 | Source: Getty Images
According to the widow, it comes down to the simple things Rogers would do, such as Super Saturdays, that make his family miss him the most. According to Miller, Rogers was extremely down-to-earth:
"You would think Kenny was the most average guy. He was never pretentious, and he sort of taught [the boys] that. He never needed any special attention."
Away from the glitz and glam and spotlight of the stage, Rogers was simply a loving father and doting husband. When speaking on the memory of her late husband, Miller disclosed:
"I miss his love, his support. I miss his touch, [and] I miss everything about him. I wish we could have that one last conversation just to say, 'Are you good? Are you OK?' "
As the years passed since Rogers' passing, outside of trying to work through her grief and devastation, Miller has been putting her focus on making sure Rogers' legacy lives on. One of those ways is her curating an album of songs from her late husband's unreleased archives through the years 2008 and 2011. The project is called "Life Is Like a Song."
What Kenny Rogers' Last Day with His Family Looked Like
While speaking on her motive for creating the album of unreleased songs, Miller believes that this labor of love would be greatly appreciated by Rogers, whose musical style involved speaking about matters of the heart. The album features a special song from longtime friend Lionel Richie, who actually lived with the singer for some time when he was just starting out, and who Miller says has been a beacon of support.
Rogers and Miller met in 1993 while he was on a blind date with another woman at the restaurant where Miller worked as a hostess. The 56-year-old says that it was her late husband's big heart that reeled her in. After being impressed by what he saw, Rogers dialed the restaurant after his date to ask about her.
Initially, due to their age gap, Miller had thought that the two would only end up building a friendship. However, she could not stop herself from falling for his passion for life and his endless optimism. After tying the knot in 1997, they welcomed their twin boys seven years later, in 2004.
The couple enjoyed thirty years together before Rogers died. Their final day was spent at home watching a film and indulging in some vanilla ice cream with chocolate sauce, a dish that was his favorite.
Though his family misses him dearly every day and wishes that they could spend more time with him, Miller and her boys remain grateful for the amazing moments they shared with Rogers.
Miller said she surprisingly took some comfort from the fact that Rogers passed away at their home. She also divulged that she re-reads journal entries she made from that day to get glimpses of the last moments they shared. While speaking on the situation, she revealed:
"With him passing away at home, you don't know how it affects kids. And Justin said the next morning, 'Mom, one thing about Dad passing away at home… His sweet spirit will be here forever.' "
The now 19-year-old boys speak frequently about their father, who they miss dearly, and through prayer, talk to him regularly too. Despite the family managing to maintain their strength and still find ways to be happy outside of their significant loss, doting mom Miller admits to feeling a sense of guilt in knowing that Rogers will tragically miss out on his children's milestones.
One such momentous milestone was when the boys graduated from high school back in June. However, Miller is sure that Rogers is watching his family in spirit. She tells an anecdote of them always seeing little red birds wherever they go, especially whenever someone was specifically talking about Rogers, which she and Richie label as a sign.
Wanda Miller Was Kenny Rogers' Beloved Wife & Now Widow
Miller was born on November 6, 1966, alongside her twin sister, in Lowndes County, Georgia. She graduated from Valdosta High School in 1985.
Like her late husband, Miller had also been married before meeting Rogers. The country music star expressed that out of all his marriages, he found his union with Miller to be the most rewarding.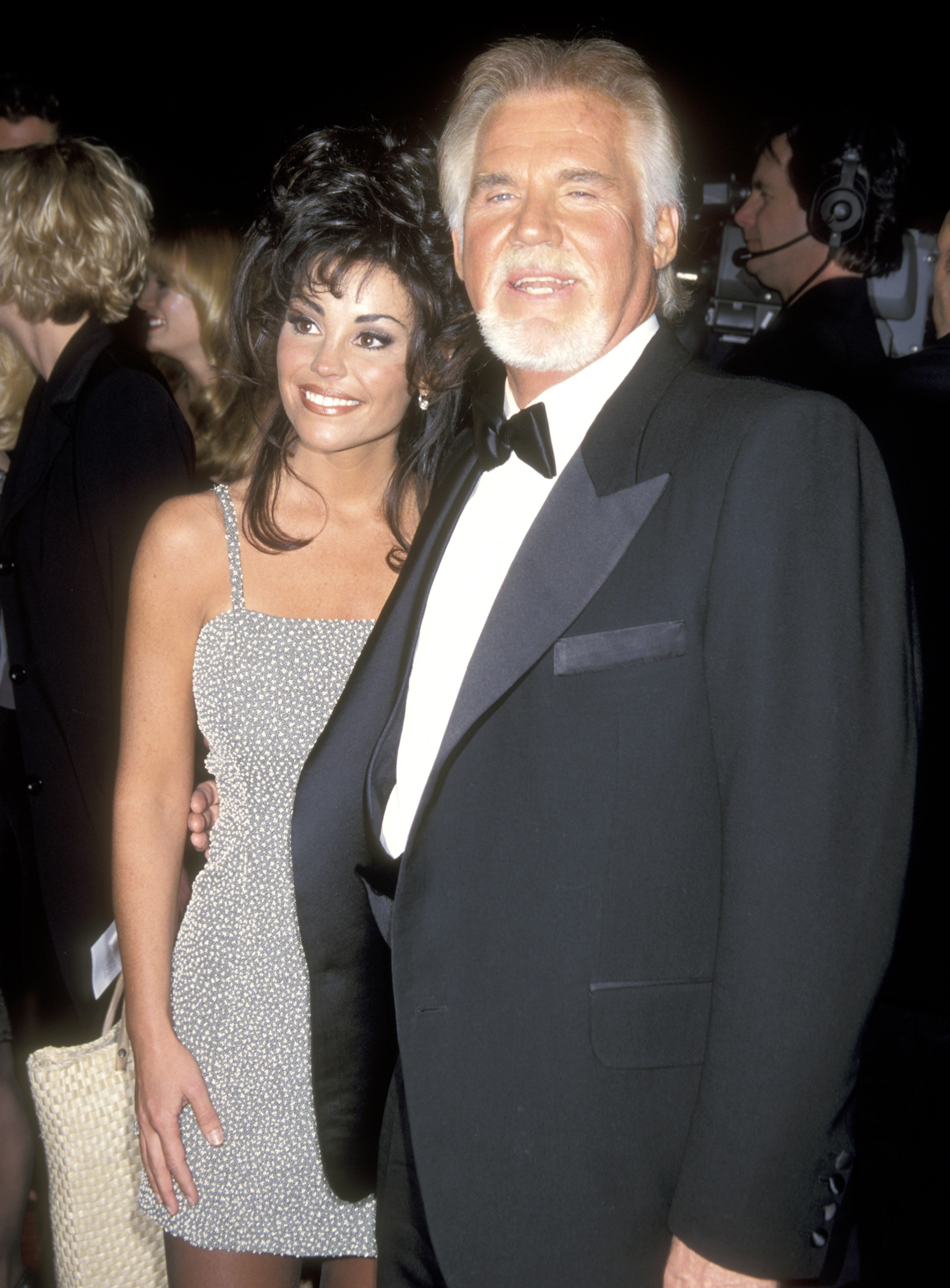 Wanda Miller and Kenny Rogers at the 25th Annual People's Choice Awards in Pasadena, 1999 | Source: Getty Images
Miller was the last woman Rogers said I do to, out of the five wives he had throughout his life. During a 2016 sit-down interview with Fox 411, Rogers gushed over the pair's incredible bond:
"She is truly my soulmate. She knows me better than anyone has ever known me before… I have such great respect for her as a mother, [because] she is the most phenomenal mother I have ever seen, [and] the boys are so lucky to have her, and so am I."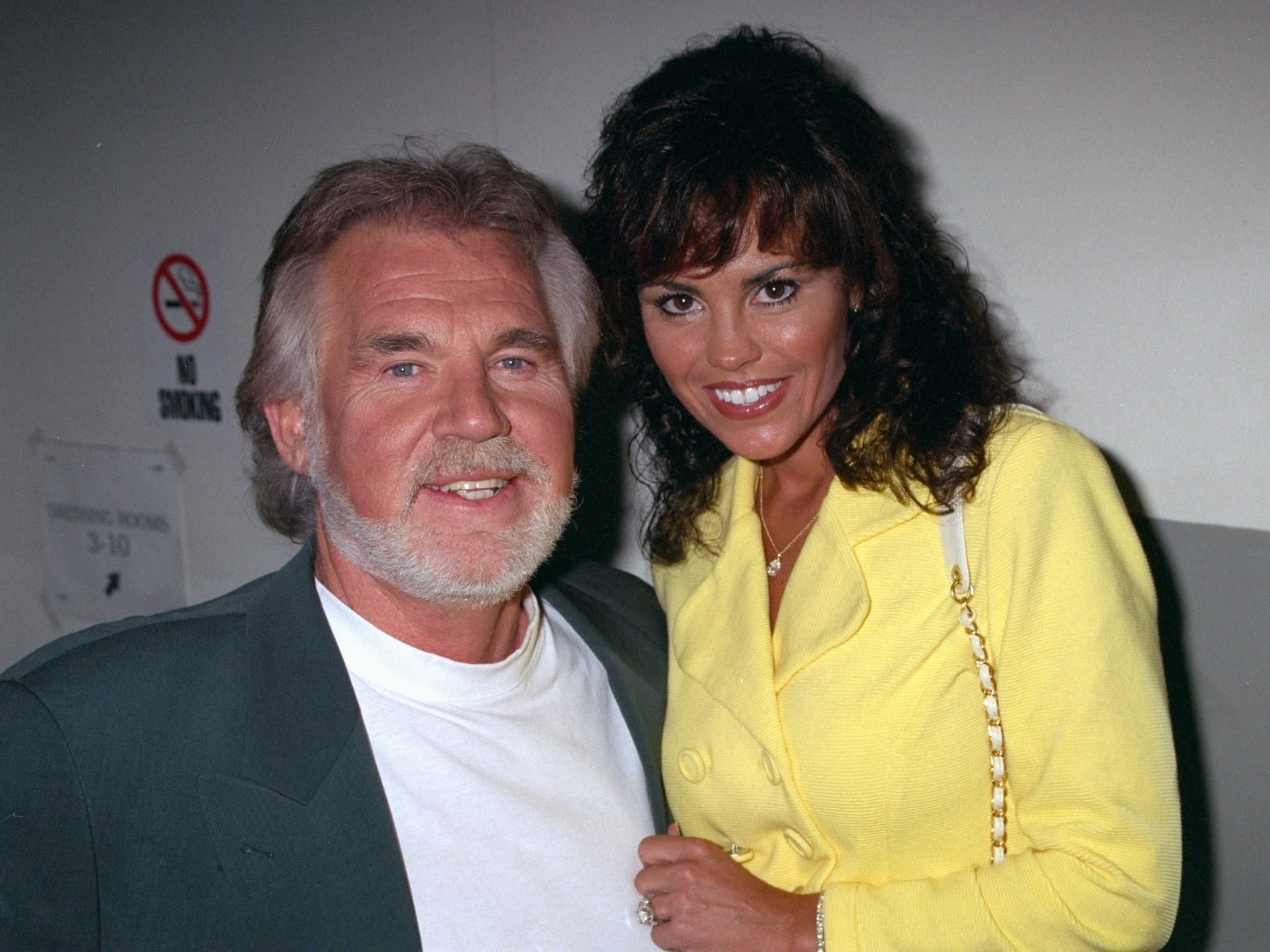 Kenny Rogers and Wanda Miller backstage at the "Jekyll and Hyde" musical in 1997 | Source: Getty Images
As the interview progressed, Rogers was asked about the vast 28-year age gap between him and Miller. He explained that when they started courting, Miller's parents (who were two years younger than Rogers) disapproved of their relationship because of the age gap.
However, charming Rogers managed to convince them that he was the best suitor for their daughter. He and her parents became good friends shortly afterward.
Though his family misses him dearly every day and wishes that they could spend more time with him, Miller and her boys remain grateful for the amazing moments they shared with Rogers. His legacy is carried by his widow, Miller, her album project, and their twins.
Read More: World News | Entertainment News | Celeb News
Anomama