When a granddaughter noticed a little boy visiting her grandmother four to five times every day, she was incredibly impressed. Out of sheer curiosity, she asked him why he did it, and the kid's heartwarming reply moved her to tears.
Random acts of kindness never go unnoticed. They are powerful enough to brighten up people's lives and serve as a beacon of hope in moments of despair. One might expect adults to champion empathy and kindness, but imagine a little one embodying these virtues.
With all the disarray around us, reading inspirational stories can offer a much-needed repose, and that's one reason why we love sharing them at AmoMama from time to time. We hope today's story will help serve the same purpose.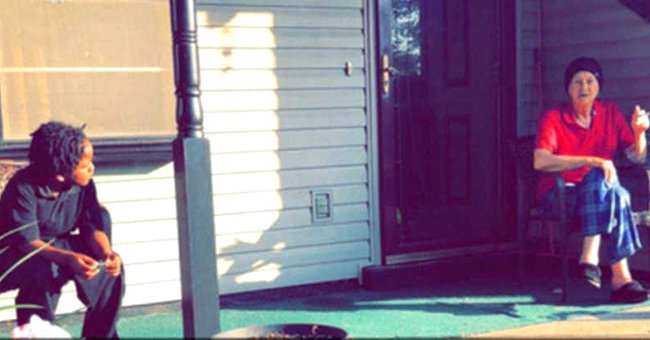 [From left to right] Caleb and Wilma Bray pictured talking on the porch. | Source: YouTube.com/Facts Verse
A GRANDDAUGHTER'S LOVE FOR HER GRANDMA
Darrien Middleton from Jackson, Tennessee, worked in the emergency department at her local hospital. Her job was highly demanding and exhausting. She had a strict schedule and juggled work while being a full-time student.
Middleton was deeply attached to her grandmother, Wilma Bray, and their bond became more profound as she grew up. She lovingly referred to Bray as "Nana" and loved spending time with her.
But when her grandma fell sick, and she couldn't care for her as she wanted because of her full-time job, Middleton felt terrible. Unbeknownst to Middleton, Bray already had a guardian angel on earth watching over her.
In 2016, Middleton's world was turned upside down when she discovered that Bray had lung cancer. Consequently, Bray underwent surgery, and a part of her lung was removed.
With everything going on around us, on Bray's porch, at least, there were no differences in age, gender, and race.
Bray was still incredibly fragile from the operation when Middleton received another heart-wrenching news six months later. Her grandmother had developed breast cancer.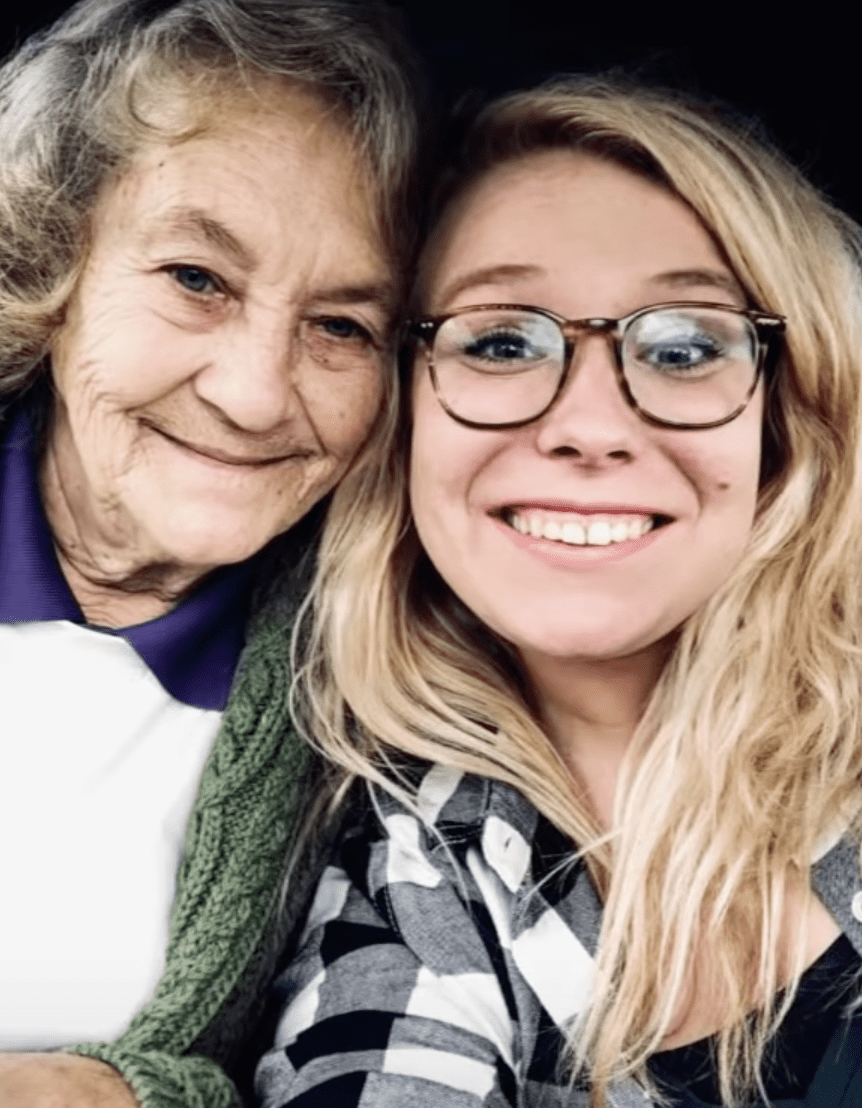 [From left to right] Wilma Bray and Darrien Middleton. | Source: youtube.com/Facts Verse
For years, Middleton convinced her grandma to move in with her, so she could better take care of her as she battled with the disease. But Bray was adamant and refused to leave the home she had lived in for 38 years. Middleton told Yahoo Lifestyle:
"Me and my dad are the only family she has, but we both work full time and I'm in school full time. There are two women who live on both sides of her, and they have stepped up to help me get her to appointments and check on her throughout the day."
Middleton noted that her gran refused to move in with her because she loved her independence and her home. The Tennessee resident revealed she was relieved that Bray lived in a friendly neighborhood where people didn't hesitate to help one another.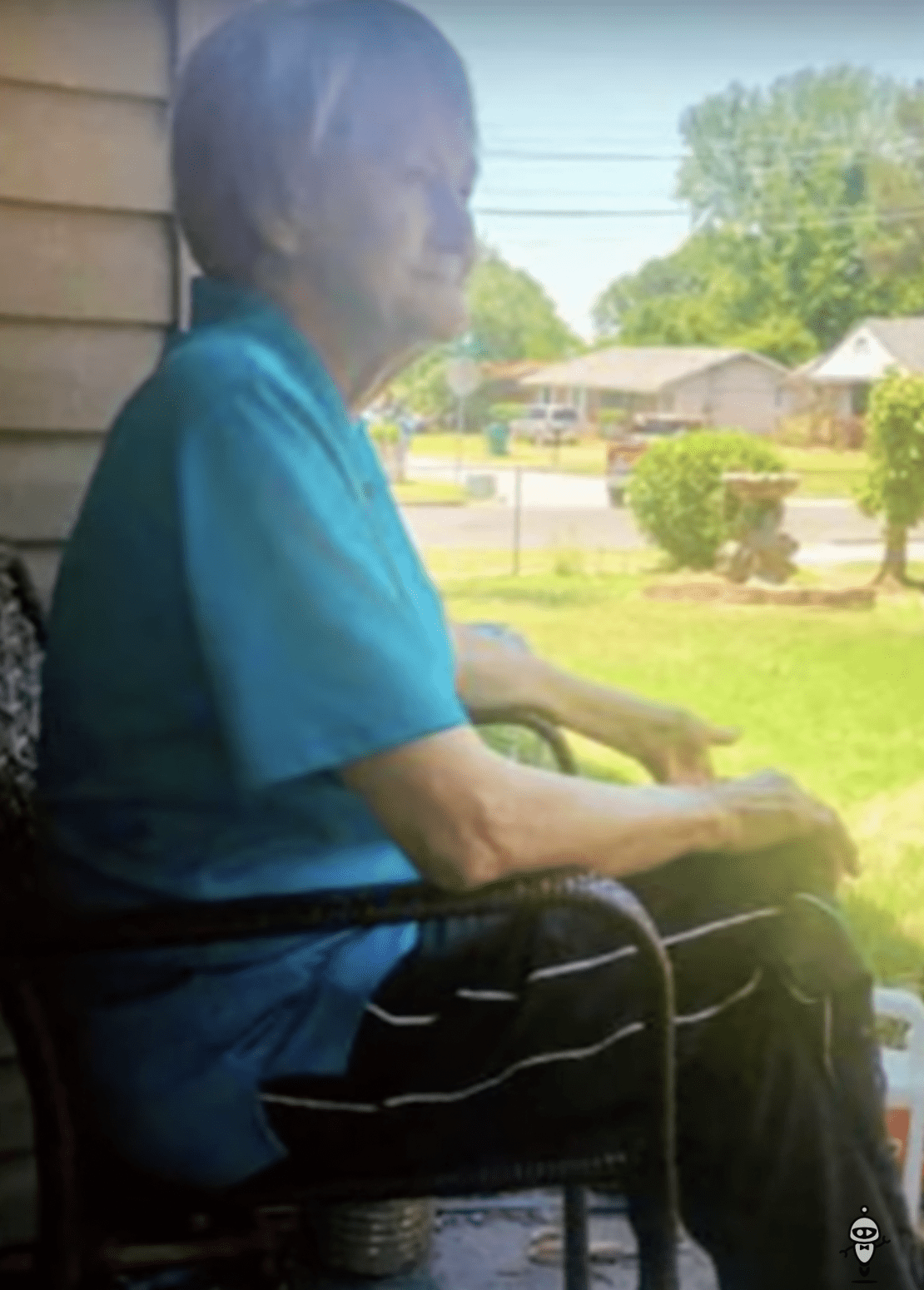 Wilma Bray. | Source: YouTube.com/Facts Verse
The young woman shared that she appreciated Bray's neighbors for constantly checking up on her and taking her to doctor's appointments. Everyone in the neighborhood knew Middleton's grandma and even helped her reach her chemotherapy and radiation appointments.
Bray was fortunate to have a supportive community, but she particularly enjoyed the company of one neighbor — a little boy named Caleb. He lived with his grandmother, father, and two brothers next door to Bray.
The first time Bray met the first-grader was when she offered him an extra plate of food. After that, the two became the best of friends and loved chatting and sharing food. They were a dynamic duo and were practically inseparable.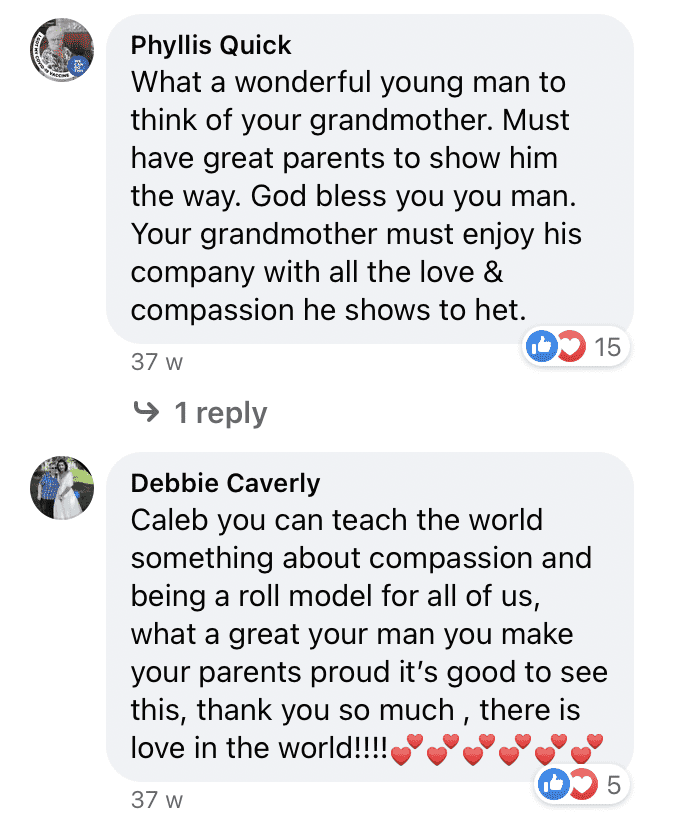 Netizens react to Caleb and Bray's heartwarming connection. | Source: facebook.com/SharingIsCaringNewsner
In 2018, Middleton noticed Caleb sitting on the porch, talking to Bray. Their incredible bond deeply touched her. Then, she learned that the kid visited her grandma four to five times daily and was curious to know why he did it.
Caleb told Middleton he visited Bray to check on her and "make sure she wakes up from all her naps." His heartwarming reply moved the young woman to tears. She thanked him for being so kind and gentle to her grandma and showing her love and affection. She expressed:
"Although all we hear about in the world today is hate and pain, know that in the small town of Jackson, Tennessee, sitting on the porch, Caleb and Nana chose love."
Middleton noted that her grandmother was set to start another round of radiation therapy. Still, she was optimistic that she would overcome all odds and recover with her family, neighbors, and best friend Caleb beside her.
With everything going on around us, on Bray's porch, there were no differences in age, gender, and race. The only thing that mattered was a loving heart and an exceptional bond between a 78-year-old grandma and a seven-year-old boy.
Thank you, Caleb, for restoring our faith in humanity and inspiring us to choose kindness and love. We need more youngsters like this little kid. Please share this incredible story with your loved ones.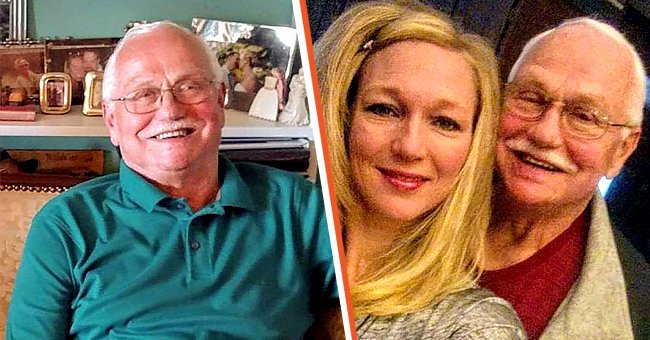 Julie Bick pictured with her father who was diagnosed with Alzheimer's in 2017. | Photo: facebook.com/lovewhatreallymatters
If you liked reading this story, here's another one that you might like even more. It's about a woman reduced to tears when she saw a sanitation worker kneeling down to comfort her father, who had Alzheimer's. Click here to read the whole story.
Anomama