Residents of a
Melbourne
apartment block are unable to leave their flats after being deemed a Tier One exposure site overnight.
There are under 20 residents living at the Richmond complex who will now be required to stay inside their flat for the next 14 days.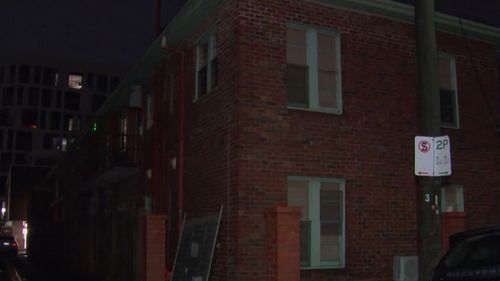 It is understood that a number of other people residing in the complex have also been taking into hotel quarantine.
The sole entrance the building has been blocked off with police tape and a sign warning people to stay away placed outside.
Acting COVID-19 Commander Naomi Bromley said that the site is currently being assessed for risks, including whether or not the ventilation within the building may have infected other residents.
"The residents there have had information provided to them about what we're asking them to do, which is to quarantine," she said.
"We have a number of apartments that are being supported at the moment, and they're all really different.
"We won't always publish information (about the complexes) unless there is a public health risk that needs to be communicated."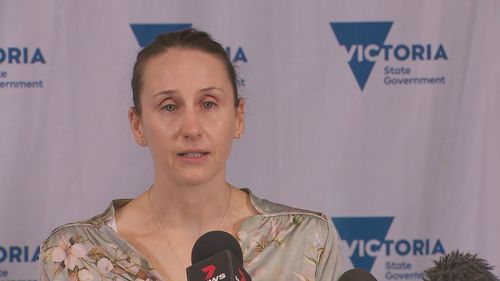 Some residents were not told that there was the positive case inside the building for several days.
"As new information becomes available, that will be communicated in different ways," Ms Bromley said.
Ms Bromley said that the "risks are being managed" in terms of whether other residents might have been exposed through ventilation or common areas.
"Some residents have moved to hotel quarantine others are isolating in their apartments," she said.
"That complex has all been tested and I believe all of their results have come back negative to date."
In the past 24 hours to midnight more than 25,000 tests were conducted.
Just one new exposure site has been released in the last day by health authorities.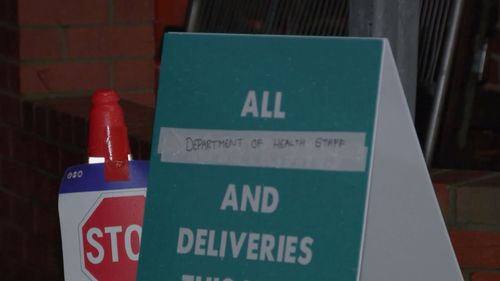 Body Fit Training, Altona North, located 18 Bennett Drive has been listed as a Tier Two exposure site with anybody who visited on Wednesday July 28 between 5.20am to 7.00am urged to seek immediate testing and isolate until a negative result is received.
On Friday, Woolworths Doncaster at the Devon Plaza on Doncaster Road, Doncaster, was listed as a Tier One exposure site with anybody having visited the supermarket between 10.20am to 11.25am on Wednesday July 28 considered a close contact and urged to seek testing and isolate for a full 14 days.
That same day, five Tier Two exposure sites were also added to the list.
The constantly evolving list of new COVID-19 exposure sites can be seen
here in full
.
A number of supermarkets, stores and a shopping centre were also added earlier in the week.
The supermarkets potentially exposed to COVID-19 on July 24 include Coles at Karingal Hub Shopping Centre in Frankston between 11.45am and 12.40pm, Woolworths in Borrack Square in Altona North between 5.15pm and 6.30pm and Ritchies IGA Liquor in Frankston between 4.10pm and 4.35pm.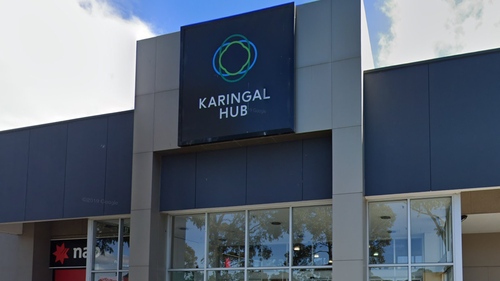 The Karingal Hub Shopping Centre has also been listed between 11.45am and 12.40pm.
The shopping centre and supermarkets are Tier Two exposure sites, requiring anyone who attended to get tested.
A 7-Eleven in Yarraville has also been listed as a Tier Two site for July 25 between 7.05am and 7.50am, as well as Chemist Warehouse Baxter in Frankston South on July 24 between 3.45pm and 4.15pm.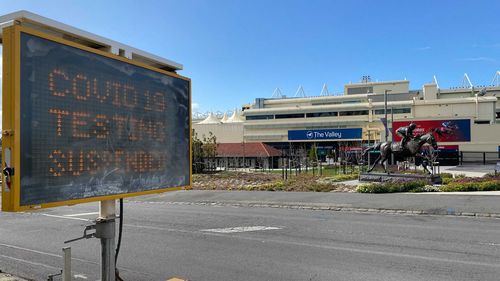 A drive-through testing site in Moonee Valley remains a Tier Three exposure site after the mystery case – a traffic controller – worked for two days at the clinic while potentially infectious.
Anyone who visited the testing clinic on July 25 and 26, between 7.20am and 6pm, is urged to monitor for symptoms.