A woman found out one of her closest friends was the reason behind the end of her four-year relationship. She was her friend's maid of honor, so she backed out of the wedding just hours before the ceremony, ruining the whole day.
A woman took to Reddit to share how she ruined her friend's wedding as the maid of honor. The Reddit user explained that she had been dating a man she named John for four years.
Their relationship was going well, and they had even started planning for the future. However, John broke up with her unexpectedly and only told her he was leaving her for "personal" reasons.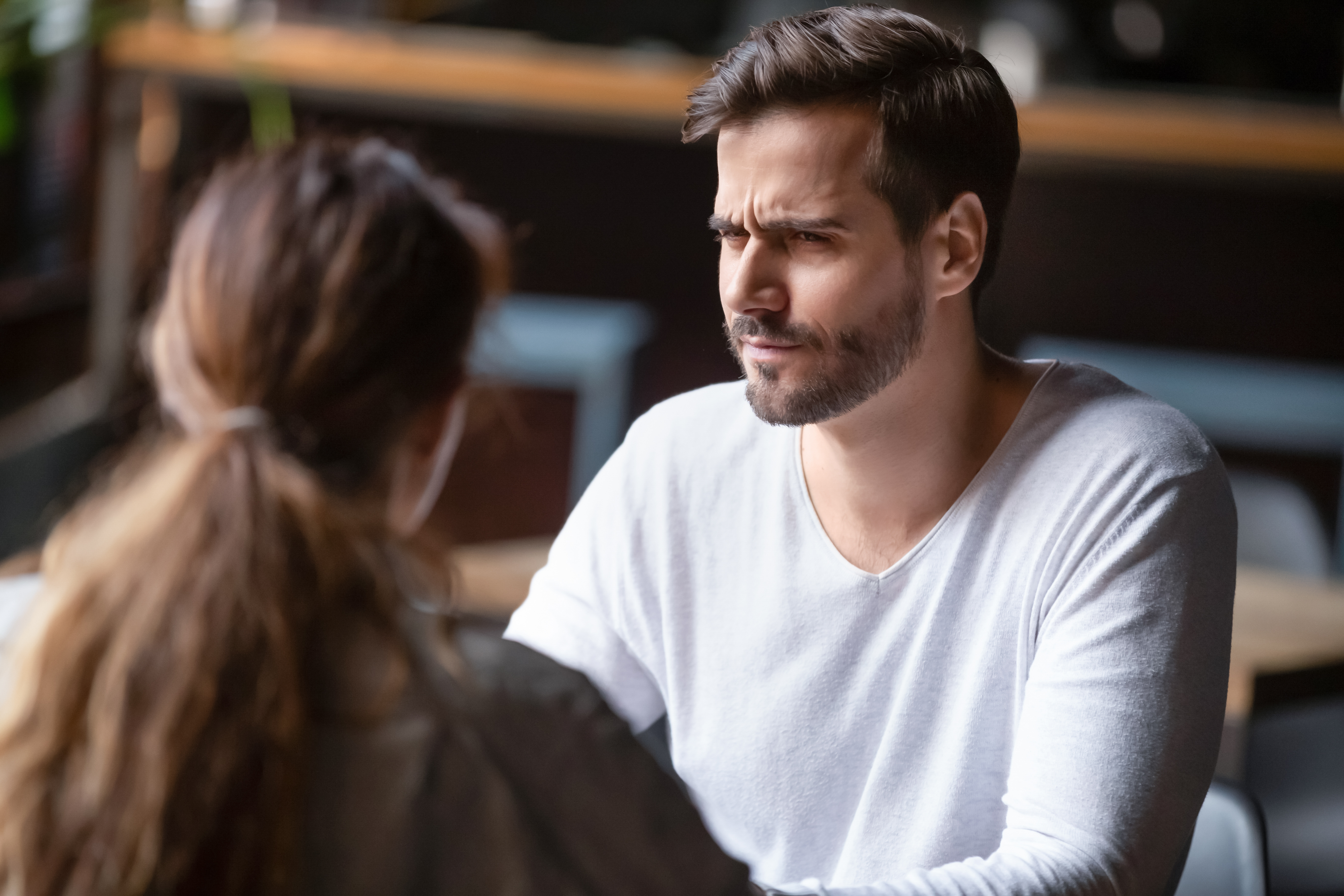 A man with a doubtful look while talking to a woman | Source: Shutterstock
While she dealt with the sudden breakup, her friends, whom she named Tom and Stacy, were there for her in ways she could not imagine. They let her sleep over as much as she wanted and showered her with love at a time when she needed it the most.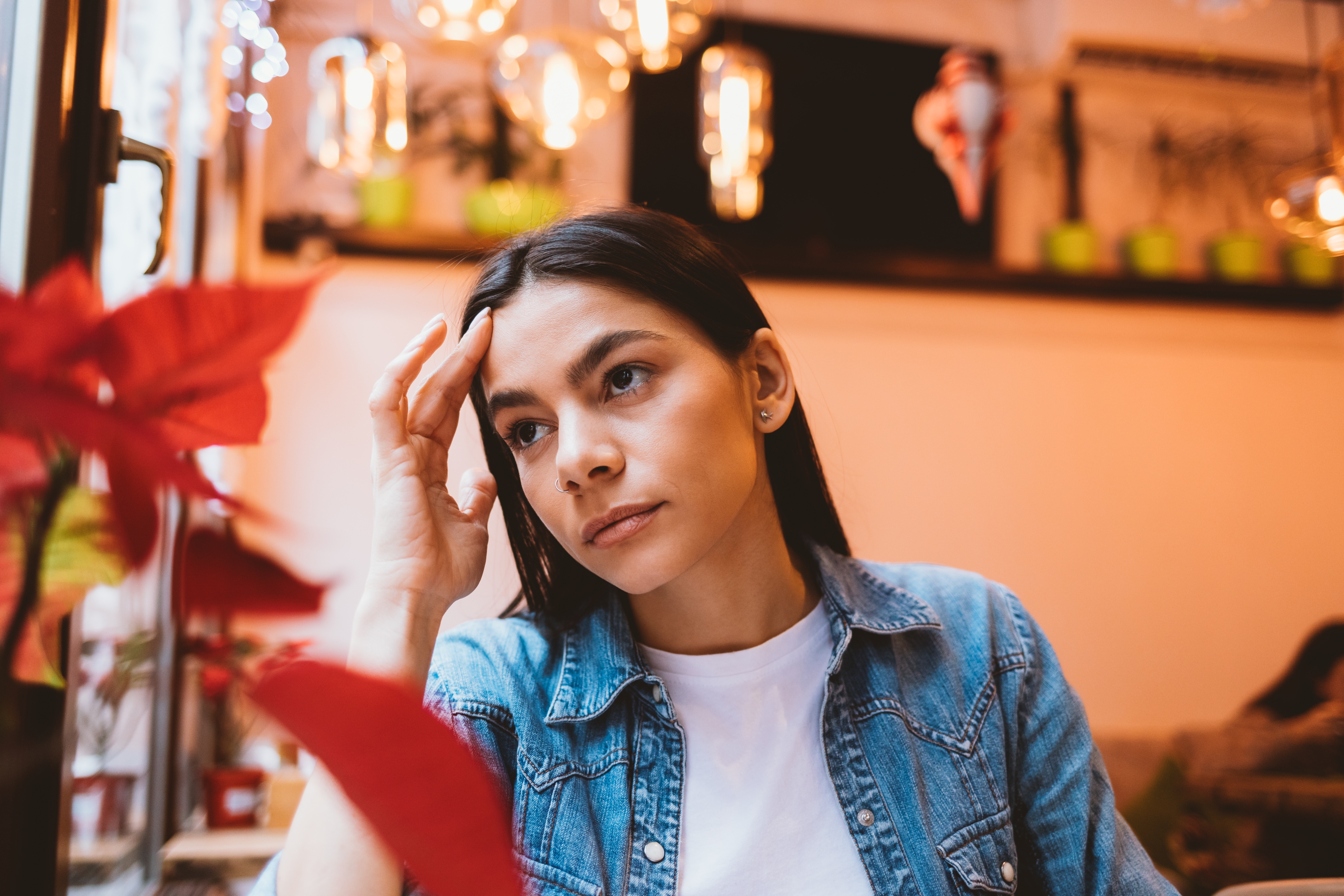 A woman looking worried | Source: Shutterstock
Stacy and Tom were engaged and in the middle of planning their wedding. After all that the couple had done for her, she easily agreed when Stacy asked her to be her maid of honor.
What Made Her Walk Out of the Wedding?
The weekend of the wedding finally came, and just before the festivities began, Tom asked to see her. The woman thought it was suspicious of him to want to talk to her so early, but she thought it had something to do with the bride's needs.
Tom did want to tell her something about Stacy, but it had nothing to do with the wedding. He told her that his wife-to-be had just confessed to having an affair with John in the past and that it was part of the reason why John ended things with the Redditor.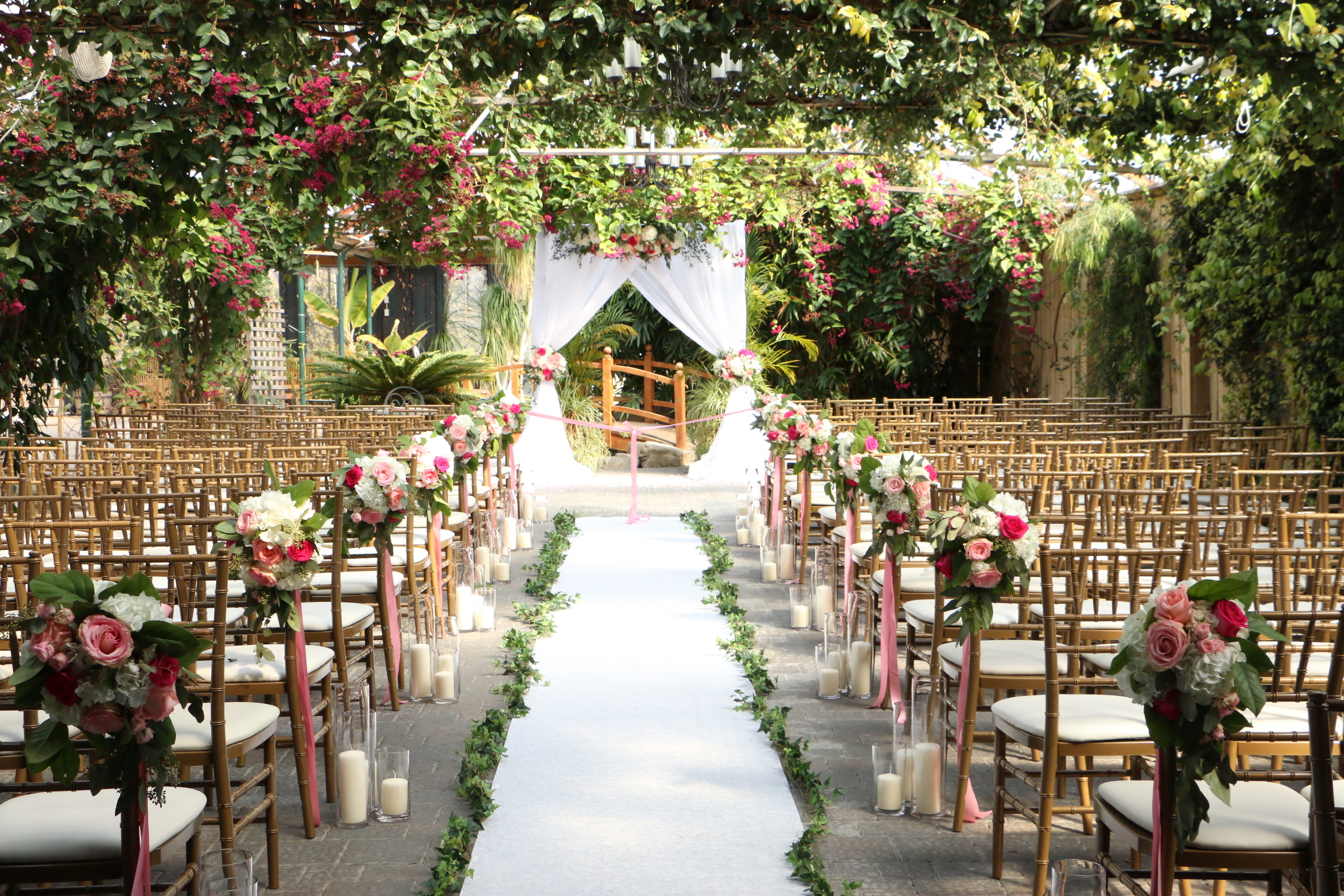 A wedding venue | Source: Shutterstock
Tom said Stacy came clean because she wanted to start their marriage with no secrets. He was also willing to forgive her and assumed the woman would do the same since it happened long ago.
However, the woman was not willing to let it go. She decided to step out of the wedding. As the maid of honor, she had planned the majority of the wedding and still needed to do a lot before the ceremony. "It ended up causing a huge mess because I was basically running the whole show," she reiterated.
Things started going south when everyone realized the maid of honor was gone; to top it off, news about Stacy and John's affair got out.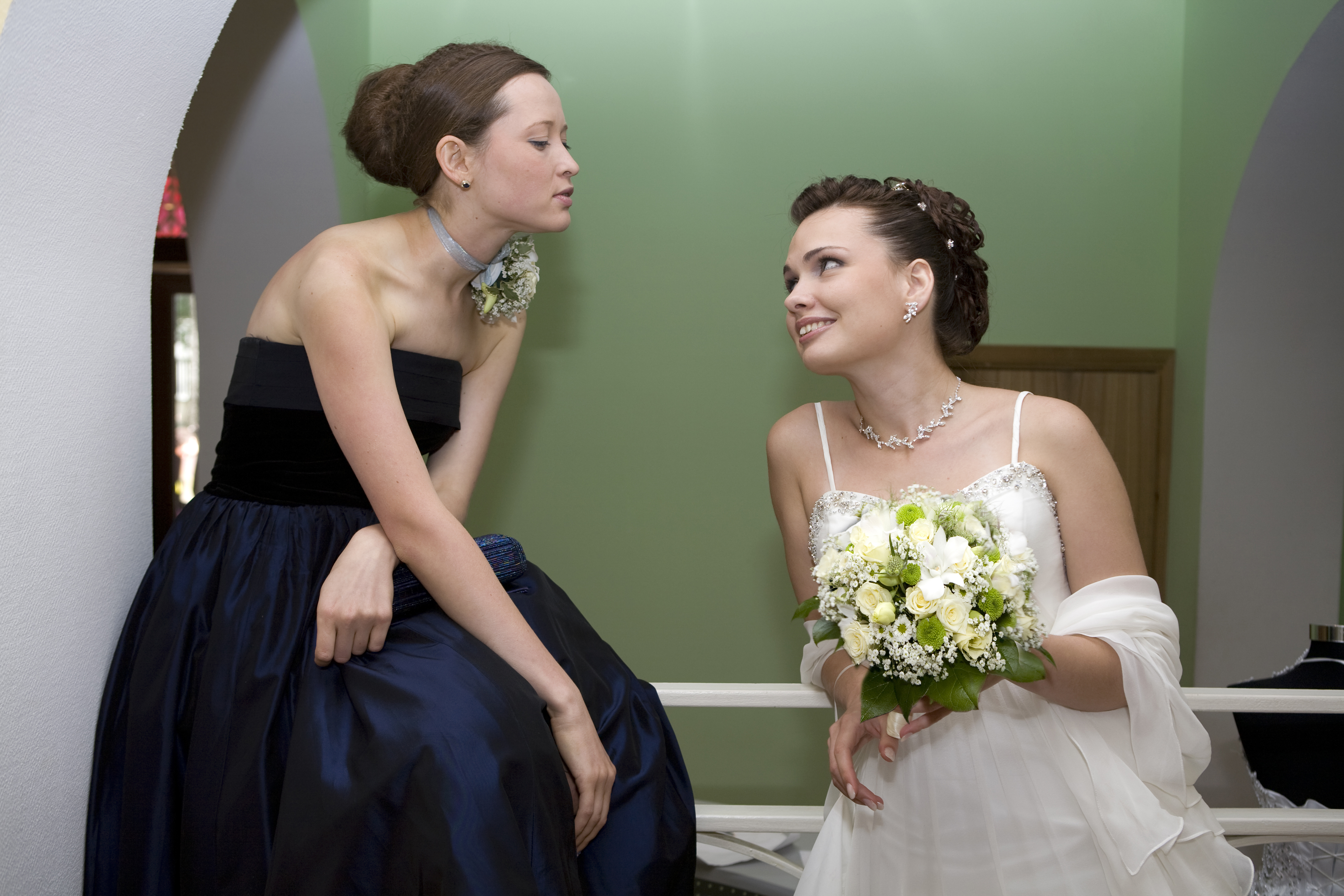 A bride and maid of honor | Source: Shutterstock
Both Tom and Stacy blasted the woman on social media, saying she ruined their big day. A lot of their friends also sided with them, claiming the maid of honor should have at least stayed for the wedding.
The woman was especially confused at how Tom had expected her to react to the fact that her close friend was the reason behind the break up she helped her nurse. She also heard Stacy was not doing well, so much so that she had to take time off work.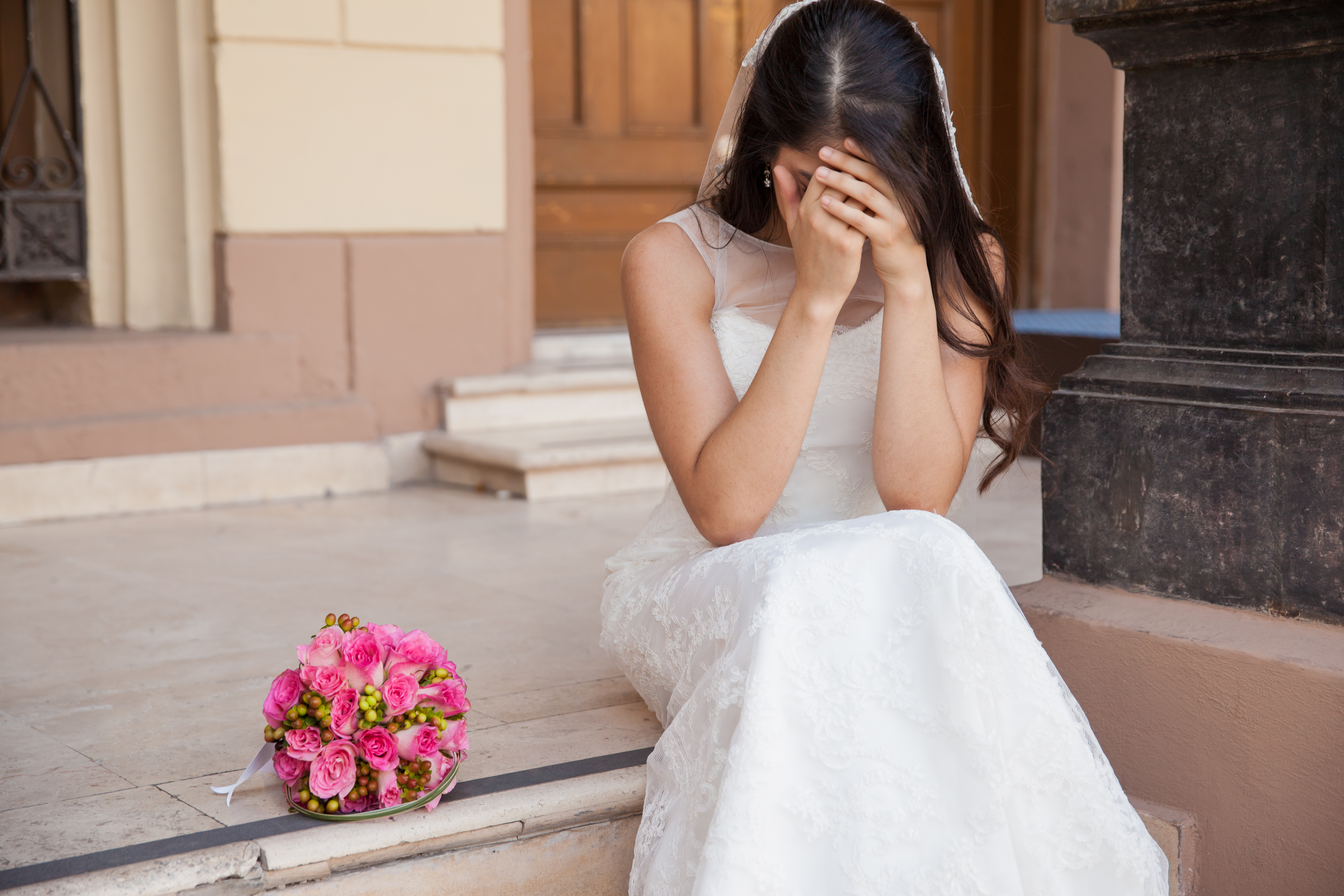 A sad bride | Source: Shutterstock
This made her feel bad for walking out of her wedding and ignoring Stacy's calls, but she turned to Reddit readers to see if they thought she was wrong for bailing on her friend's wedding.
What Did the Commenters Think?
People agreed with the woman's decision to walk out of the wedding and that it was Stacy's fault for not being fully involved in her own wedding plans. From the look of things, commenters did not think Tom and Stacy were genuine friends.

A comment on the woman's Reddit confession | Source: Reddit.com

A comment on the woman's Reddit confession | Source: Reddit.com
Another commenter said the woman's reaction was validated. They said they would have gone as far as telling everyone about the affair during the speeches.

A comment on the woman's Reddit confession | Source: Reddit.com
A comment on the woman's Reddit confession | Source: Reddit.com
Additionally, commenters thought it was not fair to blame the woman for how the wedding turned out. They believed it was because of Stacy and her choices that her day was ruined.
Here is a story about a bride who shouted at her poor grandmother for showing up at her wedding.
Read More: World News | Entertainment News | Celeb News
Anomama