Melissa Gilbert found love at last with Timothy Busfield after two failed marriages and, with a fast-growing family, now opts for a tranquil lifestyle.
Melissa Gilbert started her career early and was famous for her Louise Ingalls character in the series "Little House on The Prairie."
Gilbert was so immersed in the Hollywood fast life that at the age of 17, she started seeing Robert Lowe, a fellow actor, and was head over heels in love with him.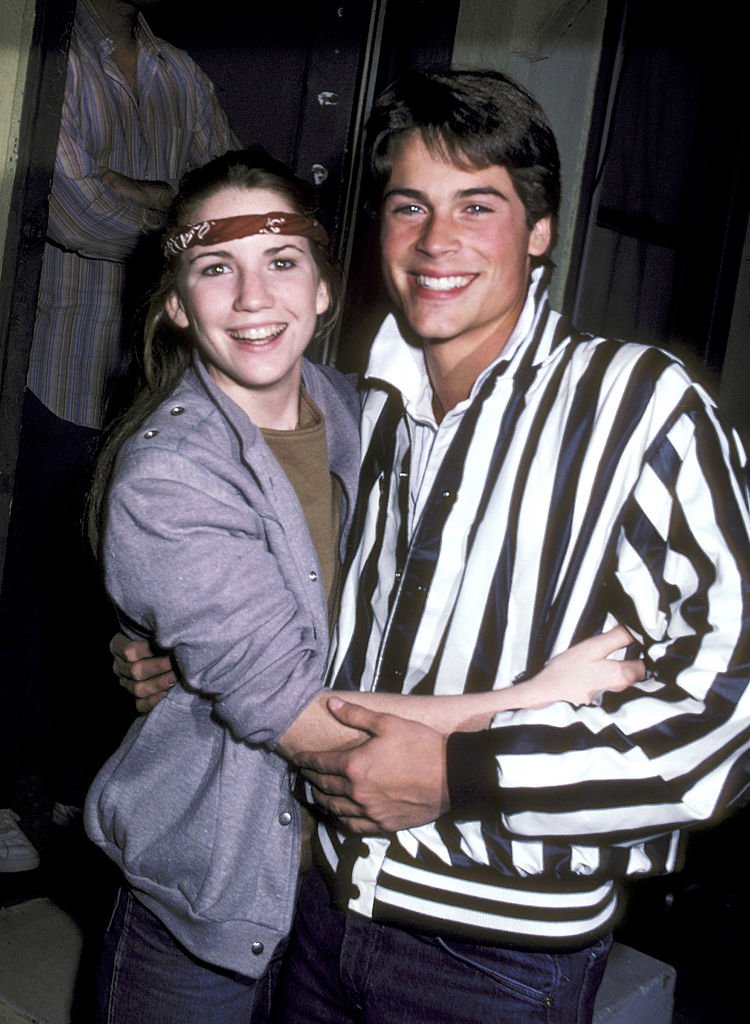 Melissa Gilbert and Rob Lowe Sighting at Santa Monica Bowling Alley in Santa Monica on January 23, 1982 | Source: Getty Images
She said, "I fell instantly, hopelessly, and stupidly in love." The intensity of this love could not be contained by either of them, and shortly after their first meeting, they got married. However, there was a dark cloud overcast in this marriage, infidelity. The young couple reportedly cheated on one another.
Lowe purportedly had affairs with Princess Stephanie and Nastassja Kinski, while Gilbert also had dalliances with Tom Cruise and Scott Baio. Soon after, the actress found out a baby was on the way and was about to get the shocker of her life.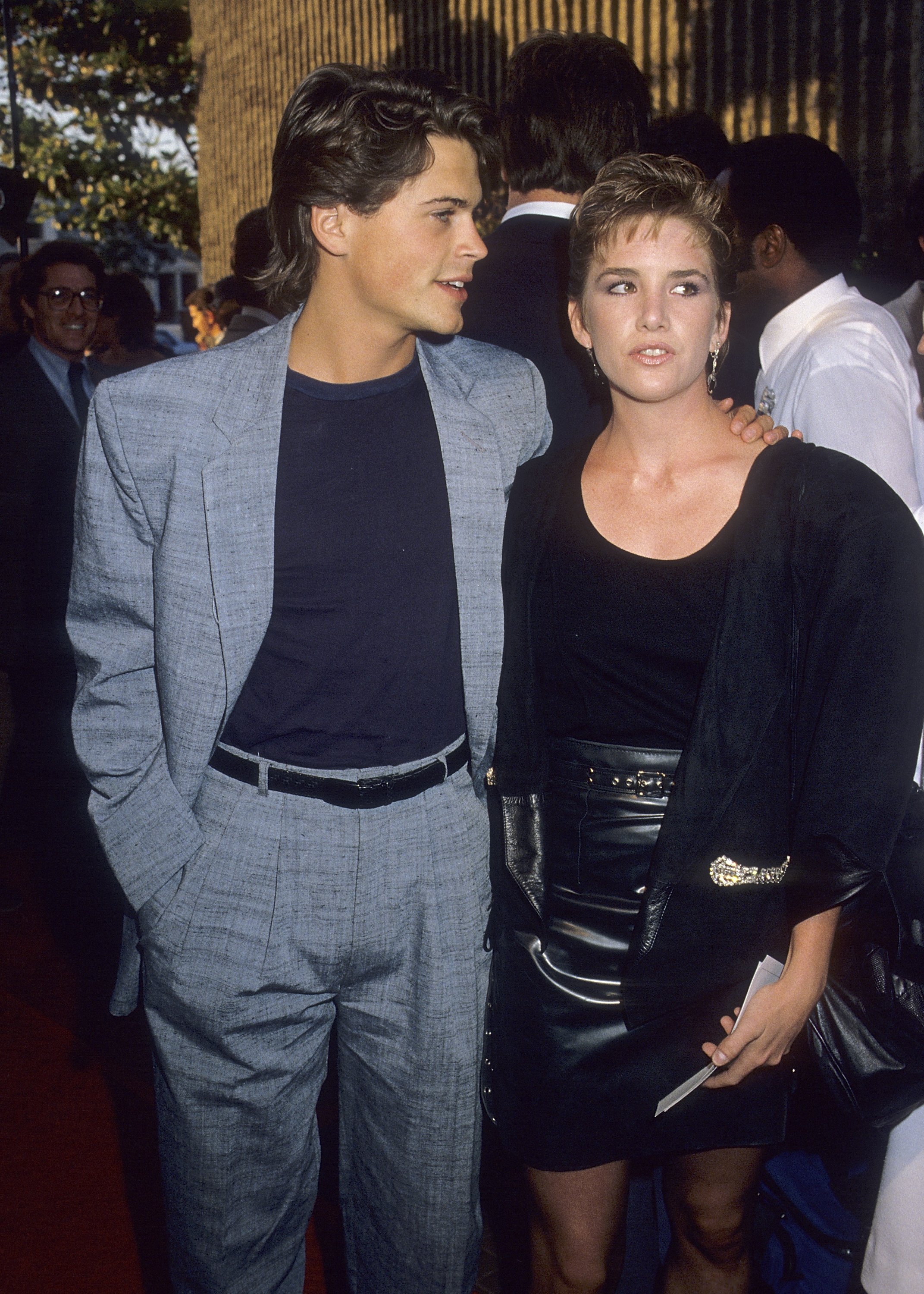 Actor Rob Lowe and actress Melissa Gilbert attend the "Ghostbusters" Westwood Premiere on June 7, 1984 at the Avco Center Cinemas in Westwood, California
Lowe, who fathered the child, vehemently disagreed and clarified that he was unprepared for fatherhood or, worse still, to be a husband. The couple had to split, and it was a painful experience for Gilbert, who later suffered a miscarriage. Recollecting the incident, the actress said:
"It hurt like hell."
Moving on with her life after a broken marriage and lost baby, Gilbert was soon to fall in love again. She met Bo Brinkman while on the set of a movie, and they started a relationship that was fueled not by passion but by alcohol.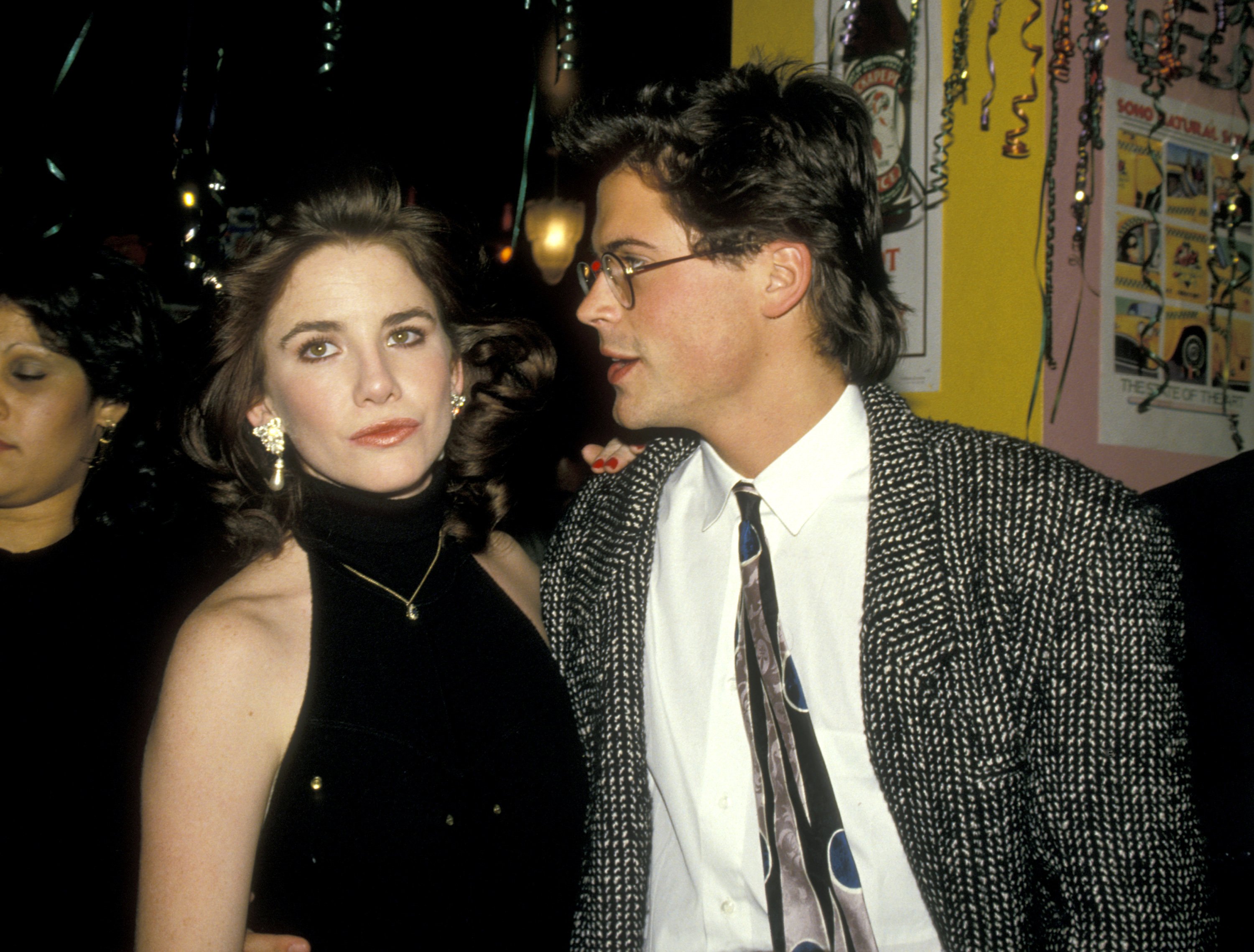 Melissa Gilbert and Rob Lowe at the "A Shayna Maidel" Off Broadway Opening Night on October 28, 1987
This relationship quickly resulted in pregnancy, and they got married. This time she gave birth to her son, Dakota, but sadly got divorced from her husband in 1992 after he allegedly cheated on her a couple of times.
STRUGGLING WITH ADDICTION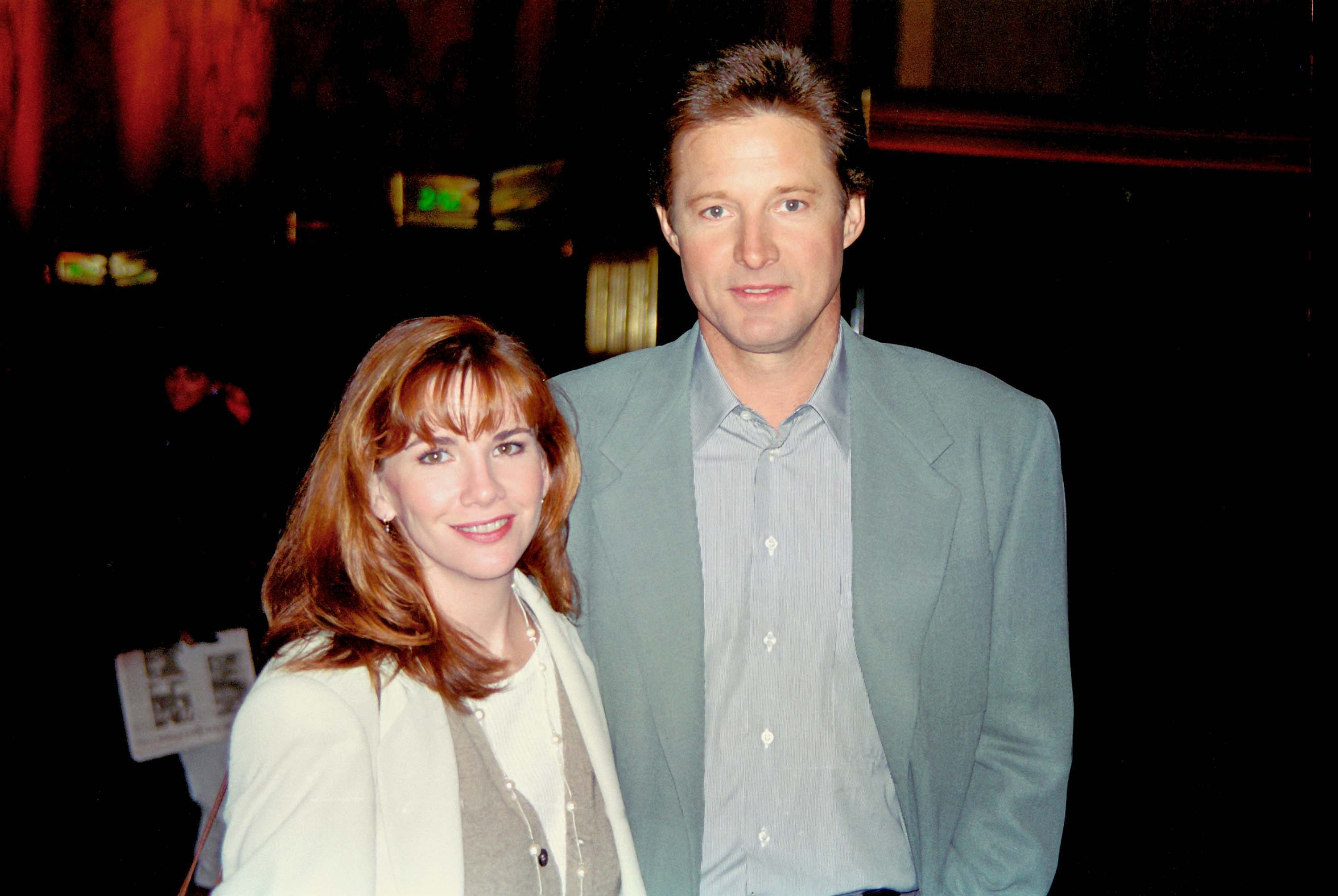 Bruce Boxleitner & Melissa Gilbert during Bruce Boxleitner & Melissa Gilbert sighting in midtown on March 16, 1994 at Streets Of New York City in New York City, New York | Source: Getty Images
Gilbert, former president of the Screen Actors Guild, struggled with alcoholism and needed help. She once passed out at the dog's kennel when she invited a friend over and mentioned that she had two bottles of wine per night.
She sought help in AA gatherings in a bid to get sober and also had appointments with therapists. While in the midst of these trials, a few weeks after filing a divorce from her husband, she met someone else.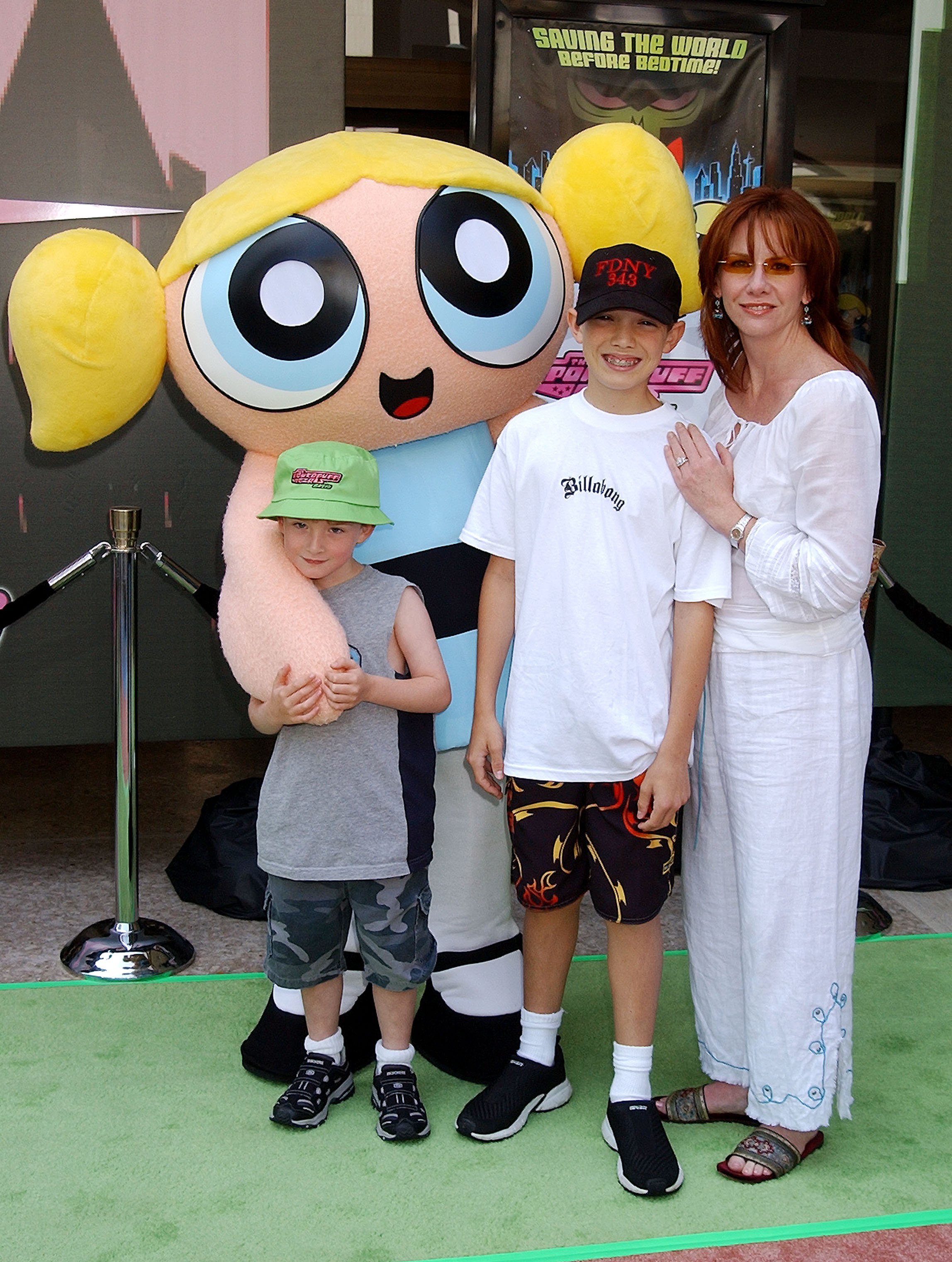 Melissa Gilbert with sons Michael & Dakota during "The Powerpuff Girls Movie" Premiere at Loews Century Plaza Theater in Century City, California
Bruce Boxleitner is an American actor and sci-fi writer who started seeing Gilbert, and despite their on and off relationship and two canceled engagements, they got married in 1995.
They had a son together and stayed married for 16 years until they eventually split. With two sons, ages 28 and 23, Gilbert was tired of the various trials and errors in love and decided to stay true to her kids and not bother with her love life.
A HUGE TURNABOUT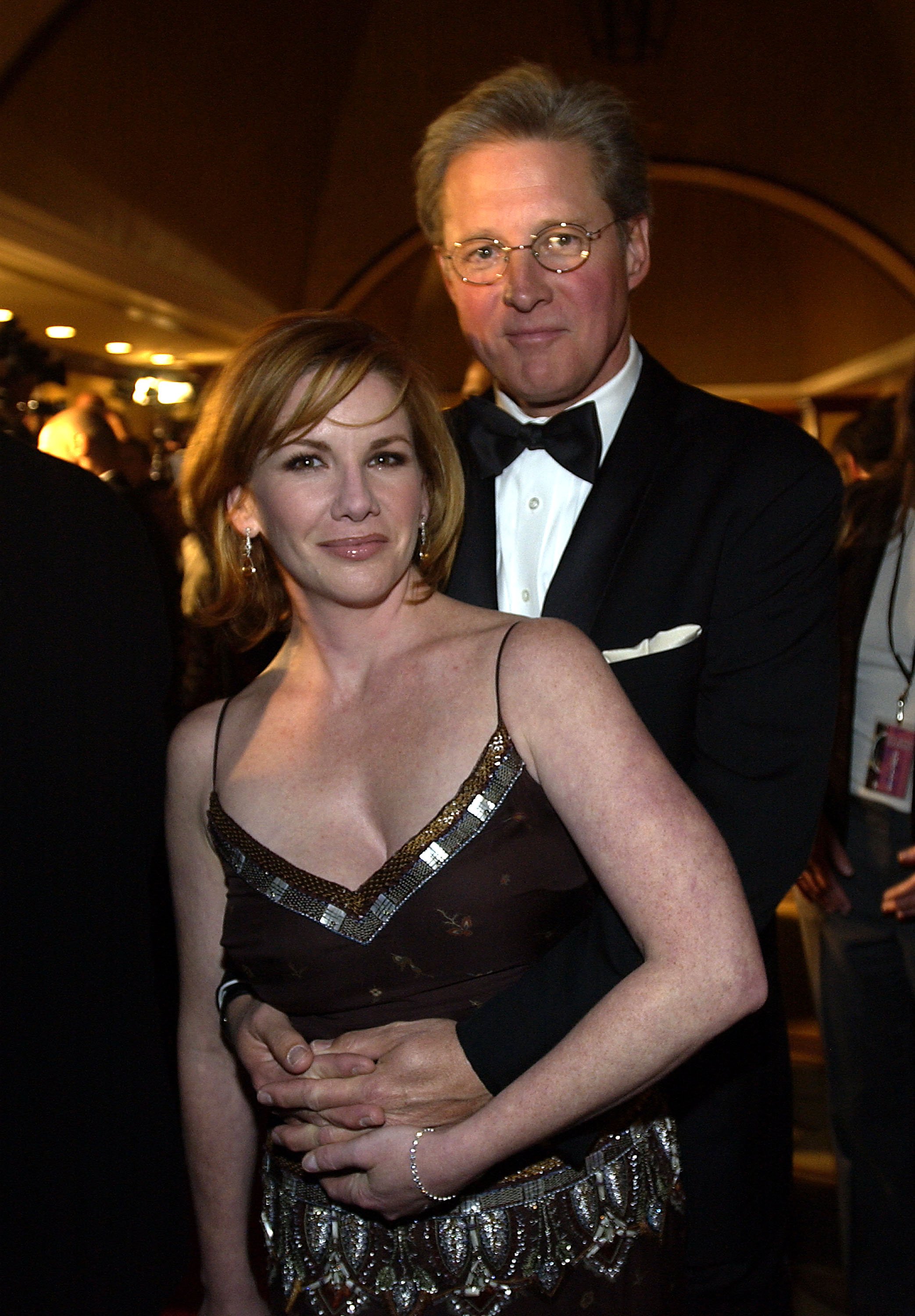 Actress and SAG president Melissa Gilbert and actor Bruce Boxleitner attend the 56th Annual DGA Awards on February 7, 2004 at the Century Plaza Hotel, in Beverly Hills, California
After two failed marriages and other heartbreaks, Gilbert finds an ally in Timothy Busfield, whom she met at a bar.
Busfield, who is also an actor, met Gilbert at the bar when he was at the stage of his life where he was looking for no romance. Just like Gilbert, he was a parent and also had two broken marriages. He said concerning Gilbert:
"I knew she was the one."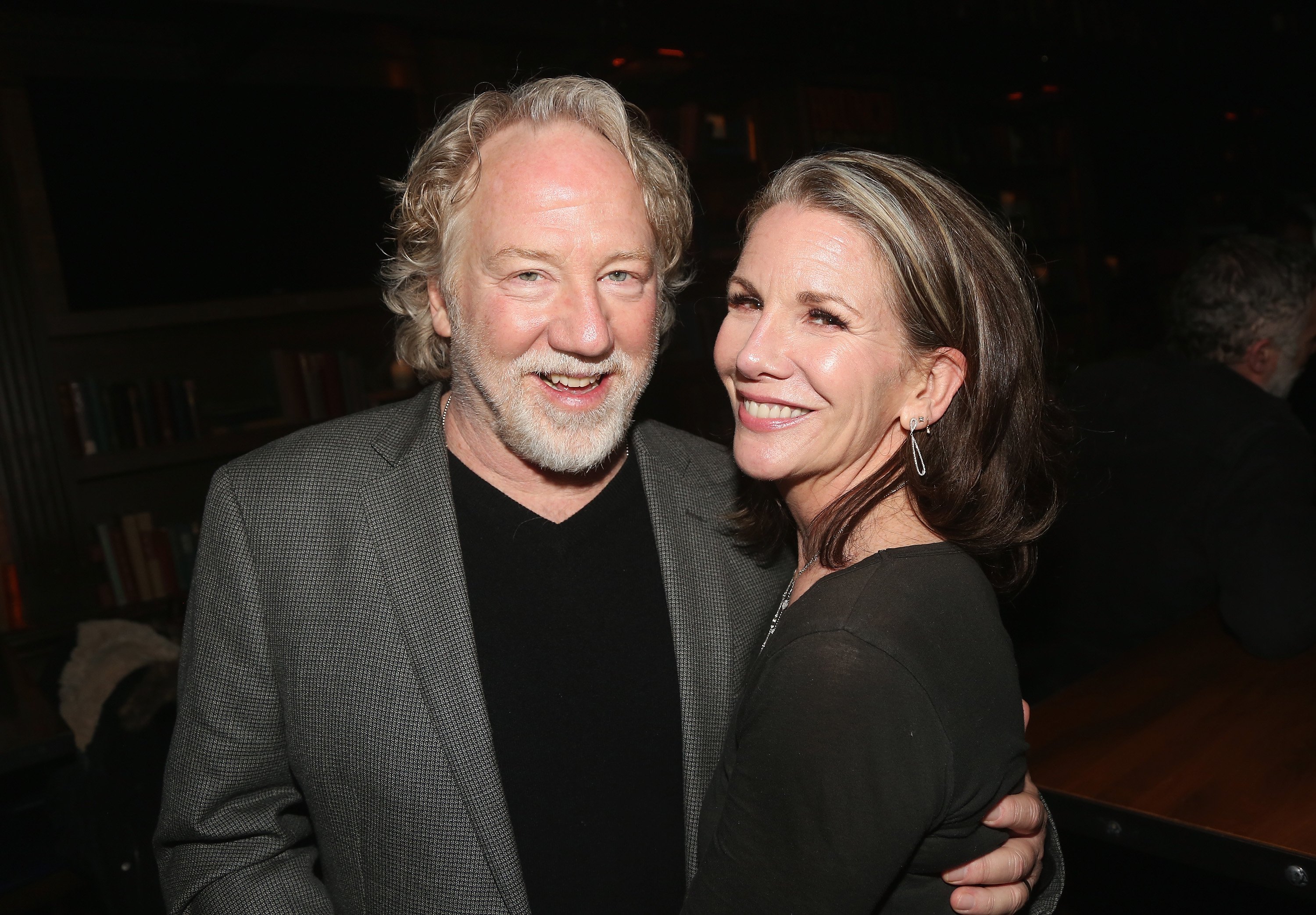 Timothy Busfield and wife Melissa Gilbert pose at the opening night after party for Irish Rep's production of "The Seafarer"at Crompton Ale House on April 18, 2018 in New York City
Soon after their meeting, the couple did not hesitate to tie the knot. They got married in 2013 in a small ceremony in California. One thing that stood out for Gilbert was the fact that Busfield made her feel she had a choice and that she could opt-out if she were not feeling okay about it.
This felt like a big deal for someone who was always told what to do and that it was mandatory. The couple got married with barely any guests and a beautiful dress from her mum's favorite designer (after deliberating on what color to wear) and Busfield looking dapper in a blue suit.
MOVING INTO A NEW TOWN
After their marriage, the couple moved to Michigan, where Busfield resides. Moving from LA to Michigan did not pose a problem for Gilbert, who loved it at first sight, contrary to what Busfield was expecting.
The actress commented on the tranquility and loveliness of the country, the reception of the people, and how pleasant they were.
The actress loved the naturalist way of life and soon started to reassess her life and cut down on all things she considered unnecessary. Unlike a midlife crisis, this felt like a midlife reassessment.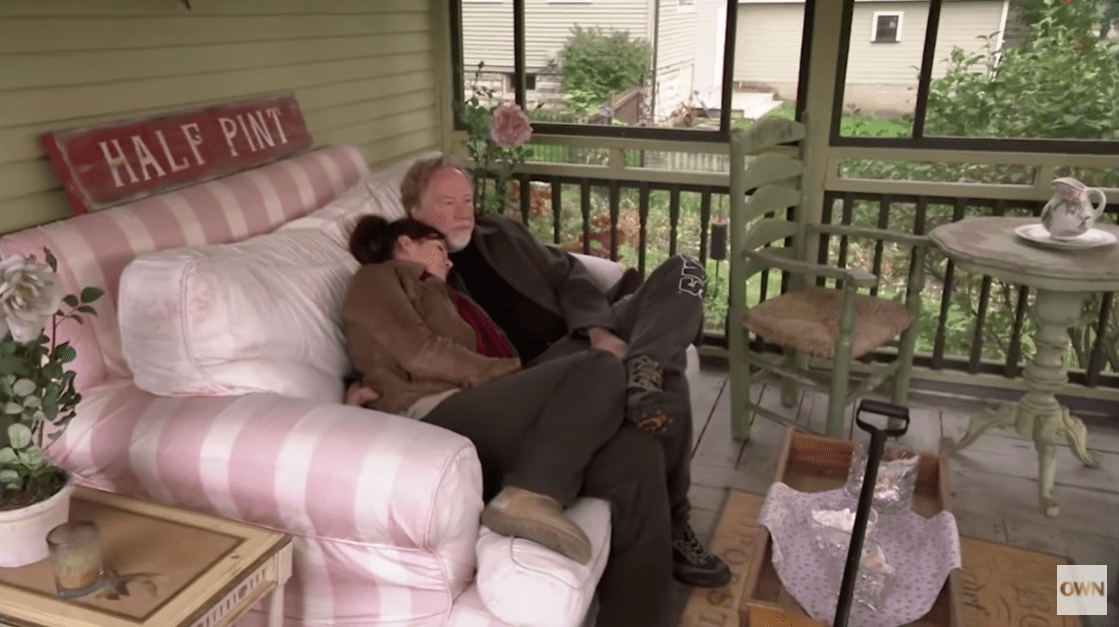 Melissa Gilbert and her husband Tim Busfield sitting on the porch of their Michigan home. | Source: YouTube/@OWN
Gilbert, who had done a couple of botox procedures and lived up to the Hollywood celebrity expectations, decided to stop and just be herself. These decisions were backed up by her supportive husband, Busfield. Talking about her new lease on life, she said:
"You can take a girl out of the "House on the Prairie," but you can't take the "House of the Prairie" out of the girl."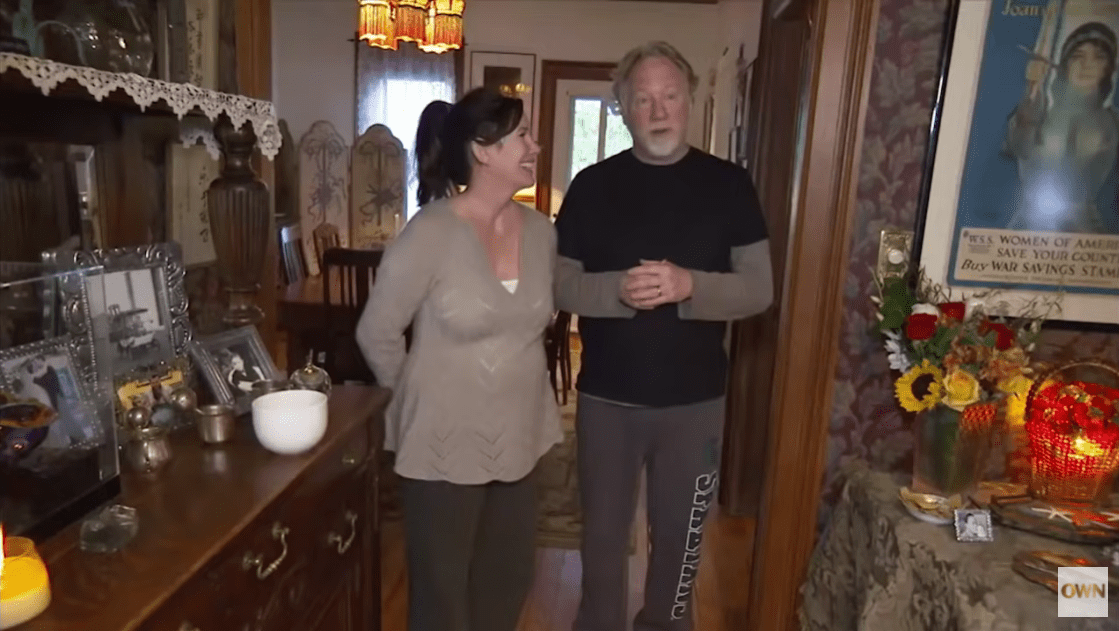 Melissa Gilbert and her husband Tim Busfield speaking to "OWN" at their Michigan home. | Source: YouTube/@OWN
Gilbert, who seemed to love the outdoors and her life in Michigan, says she has ever since been floating on a carpet of bliss and was soon overjoyed when news reached her that her first grandchild had arrived.
Her son Sam and his wife welcomed their first daughter, and the proud grandma took to Instagram to display her joy and grandchild.
FINDING BEAUTY IN SOLACE
Enjoying Michigan's beauty and peace soon got Gilbert and Busfield spellbound, and they needed something like it when they went on vacations.
In 2018 they bought a 16-acre cottage in the Catskills mountains of New York. This vacation home brought them closer to nature and face to face with tranquility.
What was supposed to be a vacation home soon became their favorite home, and they decided to make it the center of their lives at the start of the Covid-19 lockdown.
It seemed trouble was looming around the Busfields when Gilbert, who had problems with her spine and has had spinal surgeries started feeling numbness in her fingers.
She had to undergo another surgery, and soon after, she felt better. Whilst recuperating, the star got a dose of good news – another grandchild was born! The actress, who wished against all odds to be with her grandchildren, said:
"I really want to be as strong and healthy as I can be. So that I can race in there, and squeeze that baby, and just grab it, and do everything they need me to do."
The Hollywood star who has always wanted to live a peaceful quiet life seems to have had her dream come true as she resides peacefully with her man and just recently renovated their home, rearing livestock and growing their own food. It seems Gilbert has it all.
AN EXCITED GRANDMA
The proud grandma sure is excited and willing to let anyone know about her grandkids as she constantly fills her Instagram feed with pictures of them. Gilbert recently revealed another precious secret; the ninth grandchild was born!
After so many failed relationships, Gilbert looks like she's been repaid for those hurtful years with fulfilling, loving, and peaceful ones. The "Little House on the Prairie" star is living her dreams.
Anomama