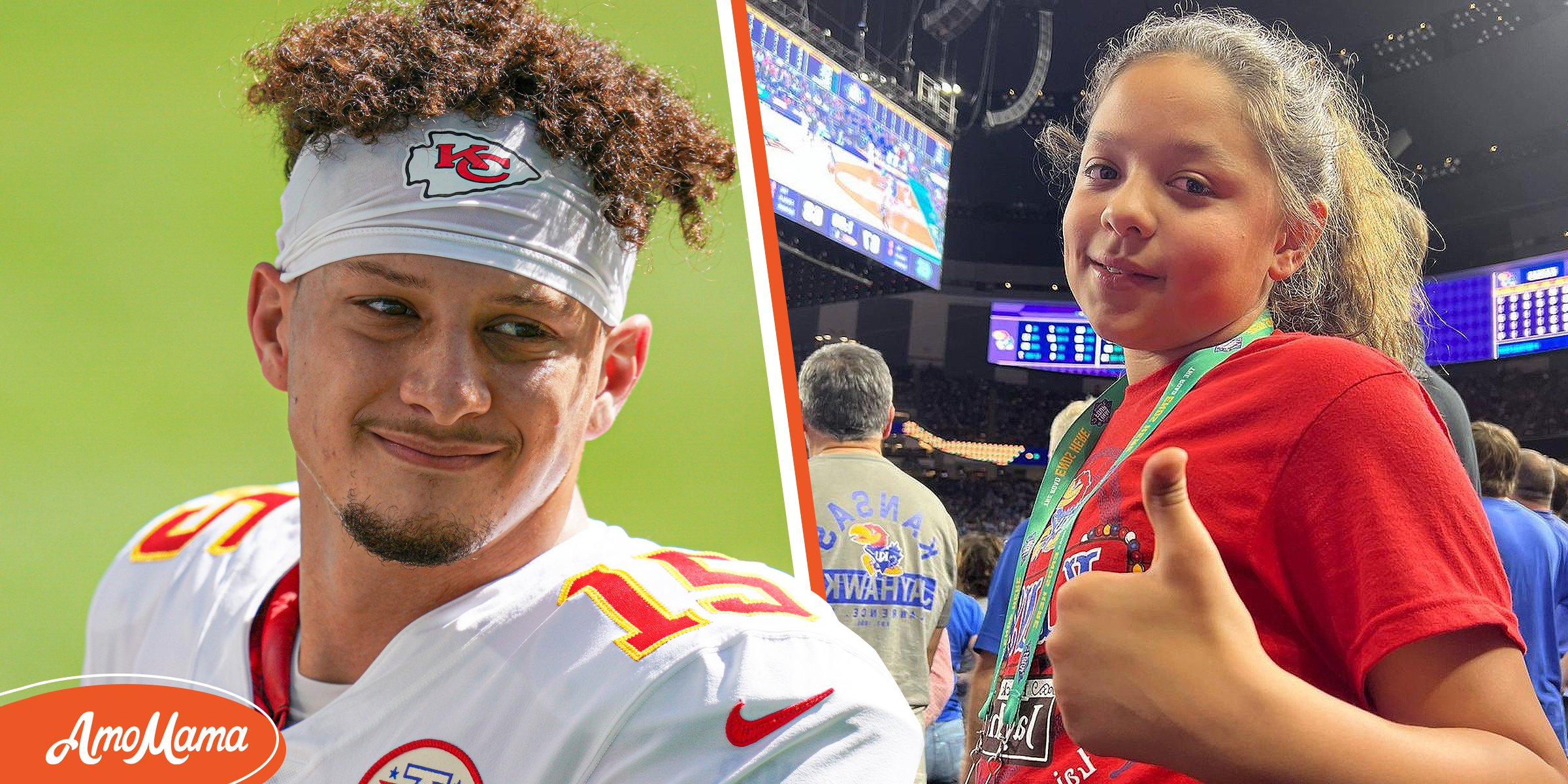 Patrick Mahomes and Mia Randall | Source: Getty Images | instagram.com/miabliss15
Patrick Mahomes Jr. may be the only star athlete in his family currently, but his little sister, Mia Randall, looks set to follow him into stardom. Mia participates in various sports and has been awarded an Awesome Athlete Certificate.
Patrick Lavon Mahomes II is an NFL player who plays for the Kansas City Chiefs as a quarterback. He was drafted 10th overall in the first round of the 2017 NFL draft. He led his team to the Super Bowl LIV, where he was named MVP, only the second African-American quarterback to achieve this.
Their family has a strong interest in sports. Patrick Mahomes Sr. played professional baseball in the MLB for over a decade. Hence, the sky is the limit when it comes to Mia's prospects of being a professional athlete in the future.
Mia Randall Is Patrick Mahomes' Half-sister
Mia Randall and Patrick Mahomes share the same mother but different fathers. Mia was born after her mother, Randi Martin, had separated from Patrick Mahomes Sr. in 2006.
Her mother seems to be her biggest supporter, and she even created an Instagram page for her daughter, which she manages.
Mia was born five years after the divorce, on July 12, 2011. Her father is not known but what is known is that she has a happy home with her family. Her mother regularly posts pictures and videos of her daughter on Instagram, sometimes showing her superb athletic ability.
Mia Is an Athletic Girl
Although still young, Mia has shown a very keen interest in sports. She is also active in several sports; her mother documents her daughter's exploits on her phone. Some of the sports she participates in include basketball which she has been playing for more than a year.
Then there is volleyball which she started around the same time as basketball. But it does not end there; she also plays soccer, tennis, golf, and baseball. Still a jack of all trades, she will have to choose fewer sports to specialize in soon.
However, for now, it's worth enjoying her diversification. Her mother seems to be her biggest supporter, and she even created an Instagram page for her daughter, which she manages. The mother-and-daughter duo also spends their time watching Patrick Jr. playing since they attend many of his games.
Mia Randall's Siblings
Mia has three siblings. She is the only child between her father and mother. Two of her siblings are half-siblings, while the other is a step-sibling. Mia, Patrick Jr., and Jackson share the same mother, Randi Martin, making them half-siblings.
Their youngest sibling is Zoe Mahomes. She is Mia's step-sibling, as they do not share any parents. Zoe was born around 2015 to Patrick Mahomes Sr. and his former partner.
Like most of the family members, Zoe is also active in sports. Like Mia, she also plays soccer and is a basketball enthusiast. Although several parents are involved in this family, the family presents a united front, and the siblings have a good relationship.
Mia Randall's Relationship with Her Quarterback Brother
Although Mia's mother, Randi Martin, seems like her biggest supporter, that is debatable if Patrick Mahomes has something to say about it. The NFL star adores his little sister.
Mia has been part of Patrick Jr's life from an early age. She has often been seen with the rest of the family in the stands, cheering her brother and his team.
One could even say that she is his biggest fan. One thing for sure is her older brother's influence on her as she strives to be a professional athlete as well someday.
With a brother who is one of the best athletes in the country, it is not hard to get inspired. It will not be a surprise to see the name Mia Randall grabbing sporting headlines in the future, as the talent and passion are there. The only thing left for the young star is the determination to keep going.
Read More: World News | Entertainment News | Celeb News
Anomama