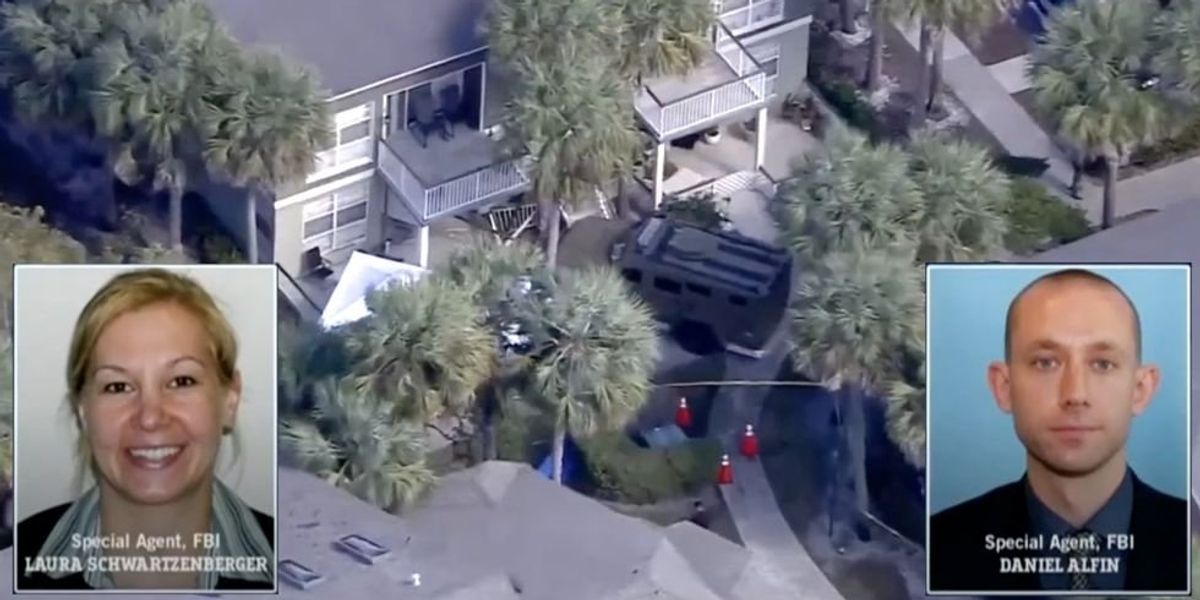 The FBI announced the arrest of nearly 100 suspects allegedly involved in a massive child sex abuse network and related to the deaths of two FBI agents.
An investigation by U.S. and Australian officials led to the arrests and the release of 13 children, according to an announcement Tuesday.
FBI legal attaché Nitiana Mann said in a media briefing that 79 people had been arrested by U.S. authorities and 43 had been convicted. Police in Australia indicated that they had arrested 19 men.
The Australian Federal Police said that its investigation began in 2022 when the FBI provided information about a "technologically sophisticated child abuse network" involving Australians who created child abuse images and videos and used the dark web to circulate the content.
"The complexity and anonymity of these platforms means that no agency or country can fight these threats alone," said Mann.
That investigation involved a 2021 incident at the apartment of David Lee Huber in Sunrise, Florida, during which he fired upon FBI agents attempting to serve a search warrant for child abuse charges. Huber killed two agents, Daniel Alfin and Laura Schwartzenberger, and injured three others before turning the gun on himself.
"After their murder the FBI commenced an international operation targeting offenders on the platform," said Australian police.
FBI Director Christopher Wray said in a statement at the time that the two agents "exemplified heroism today in defense of their country."
The men arrested in Australia were aged between 32 and 81 years old, according to Australian police. They indicated that additional arrests might be made in the case.
"We see it as a significant outcome and it should serve as a warning to those who are preying on our most vulnerable," said Australian Federal Police Cmdr. Helen Schneider.
"We are looking for you, and we will find you and arrest you," she added.
Here's a local news report about the arrests:
[embedded content]98 arrested in child sex abuse investigation that claimed lives of 2 South Florida FBI agentswww.youtube.com
Like Blaze News? Bypass the censors, sign up for our newsletters, and get stories like this direct to your inbox. Sign up here!
Read More: World News | Entertainment News | Celeb News
TheBlaze