Nicole Kidman, 2017. | Nicole Kidman, Tom Cruise, their children Connor and Isabella, 1996. | Source: Getty Images
Nicole Kidman went from having a loving family to being estranged from her children, who refused to call her "mom." Kidman didn't even attend her children's wedding. But she never stopped working to rebuild those bonds, showing that a mother's love can heal even the deepest wounds.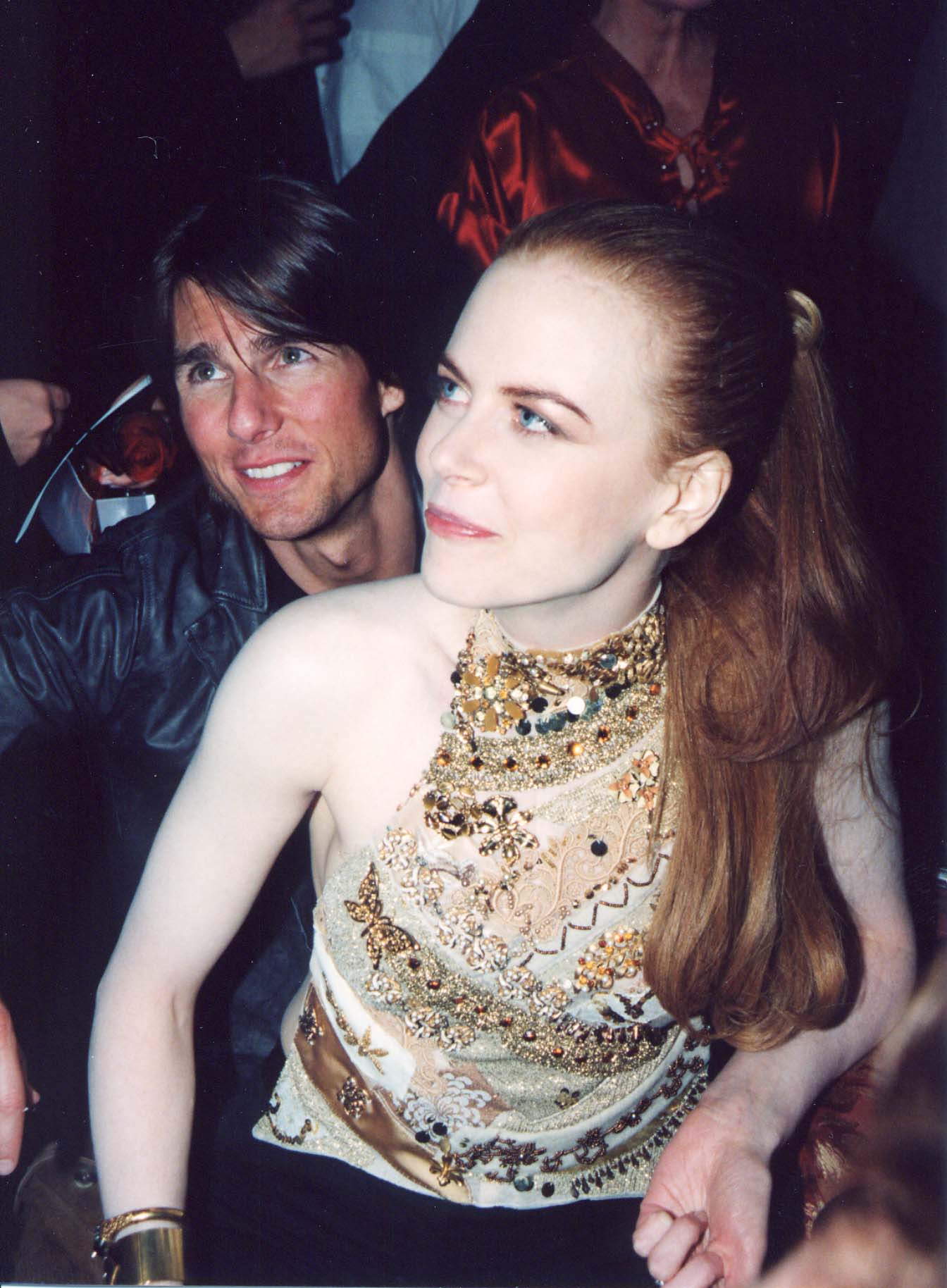 Tom Cruise and Nicole Kidman in Hollywood, California, United States. | Source: Getty Images
Decades ago, Nicole Kidman and Tom Cruise's enigmatic love story unraveled like a gripping movie plot. Their journey from lovebirds on the set of "Eyes Wide Shut" to adopting two children together was a tale that left the world enchanted. But even the most beautiful stories can take a sudden, unexpected twist.
Cruise, the charismatic actor, and Kidman, the ever-stunning actress, became not just a power couple but also parents to Isabella and Connor Cruise, adopted in 1992 and 1995, respectively. The world watched in awe as the couple portrayed their sizzling chemistry on the silver screen. It seemed like a fairy tale.
Tom Cruise and Nicole Kidman in California, United States. | Source: Getty Images
But this tale took a somber turn when Cruise introduced Kidman to the Church of Scientology. While Cruise embraced the religion, Kidman chose not to follow its teachings. This difference in faith would later become a fracture in their once-unbreakable bond.
In February 2004, Cruise cryptically announced their separation, stating, "Nicole knows why." However, Kidman's representatives presented a different narrative, asserting that the divorce was not her decision and that she was in a state of shock. Divorce papers revealed Kidman's plea for Cruise to reconsider, urging marriage counseling or any steps to address their issues.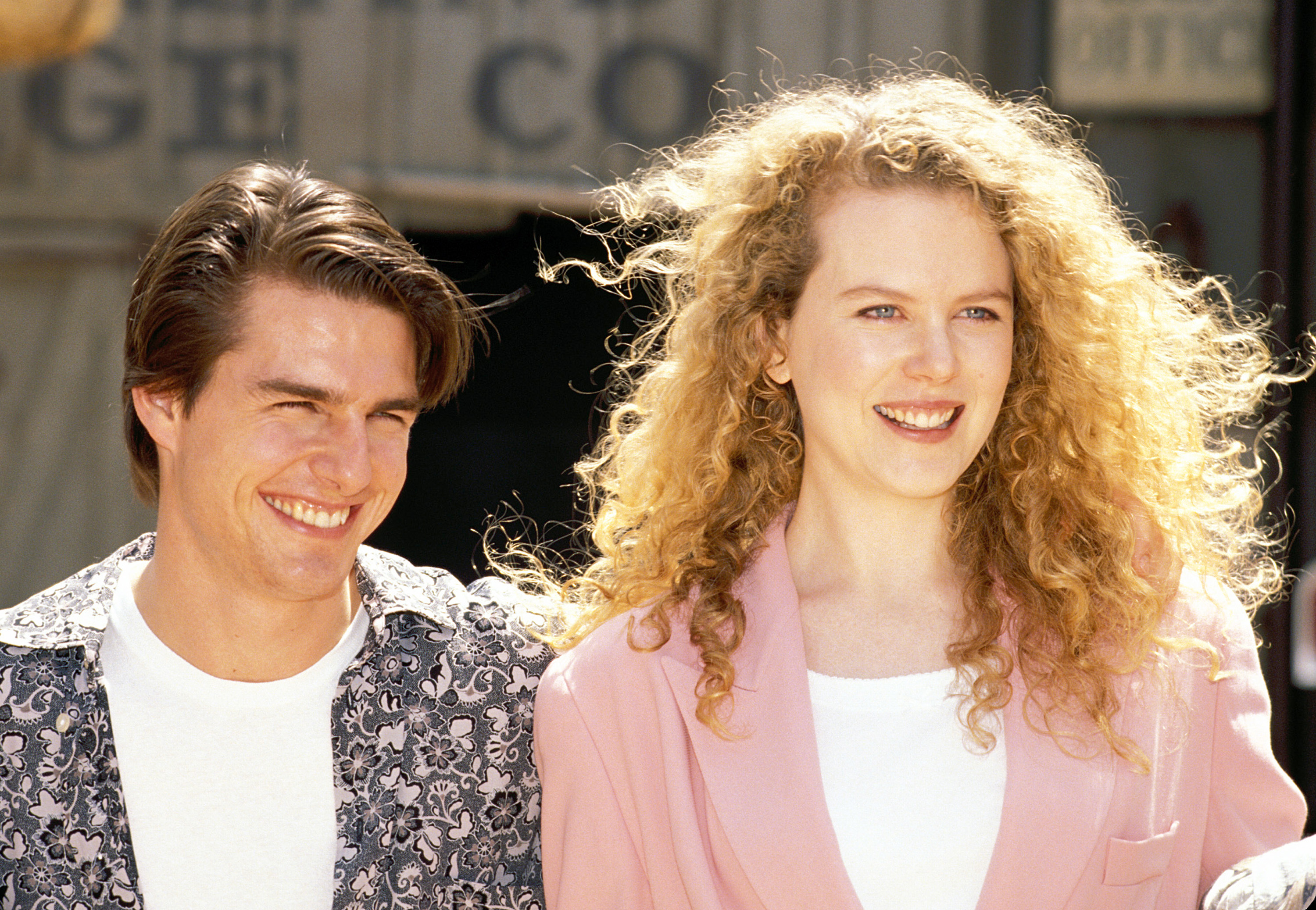 Tom Cruise and Nicole Kidman in Los Angeles in 1992. | Source: Getty Images
Cruise remained resolute, and the marriage crumbled. He claimed their marriage had broken down in December 2000, while Kidman disputed this timeline, recounting their 10th wedding anniversary celebration on December 24 and the painful miscarriage that followed.
Kidman courageously shared her heartbreaking ordeal, disclosing a miscarriage that marked the end of her marriage. Their attempts to start a family had been marred by grief from the very beginning, as she had suffered an "incredibly traumatic" ectopic pregnancy at the start of their marriage.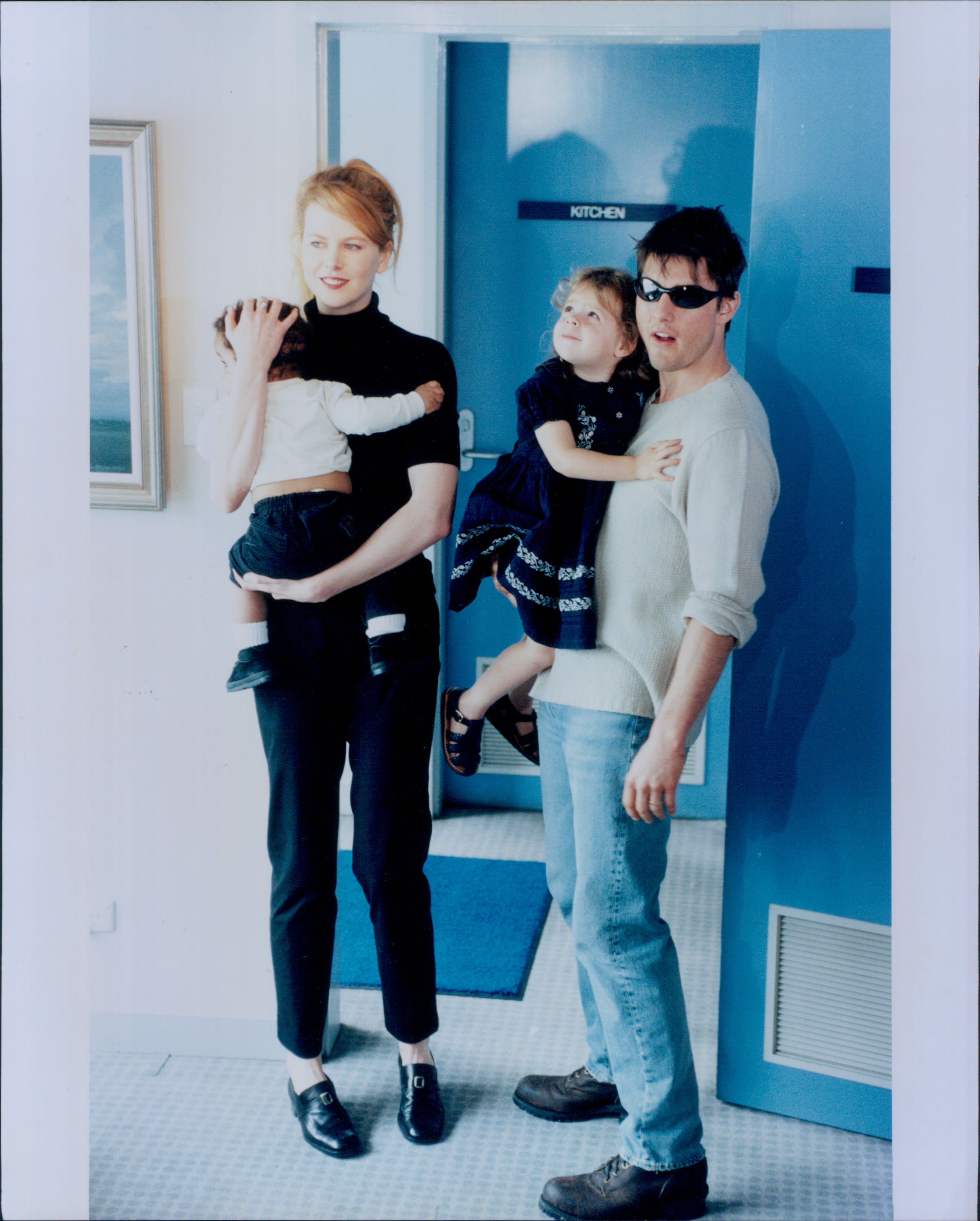 Tom Cruise, Nicole Kidman and their children on January 24, 1996. | Source: Getty Images
The Painful Estrangement
Following seven months of legal proceedings, their divorce was finalized, with both sharing custody of their children. However, Isabella and Connor chose to stay in Los Angeles to live full-time with their father when their mother moved back to Australia. Raised within the Church of Scientology, both children became dedicated Scientologists, mirroring their father's faith.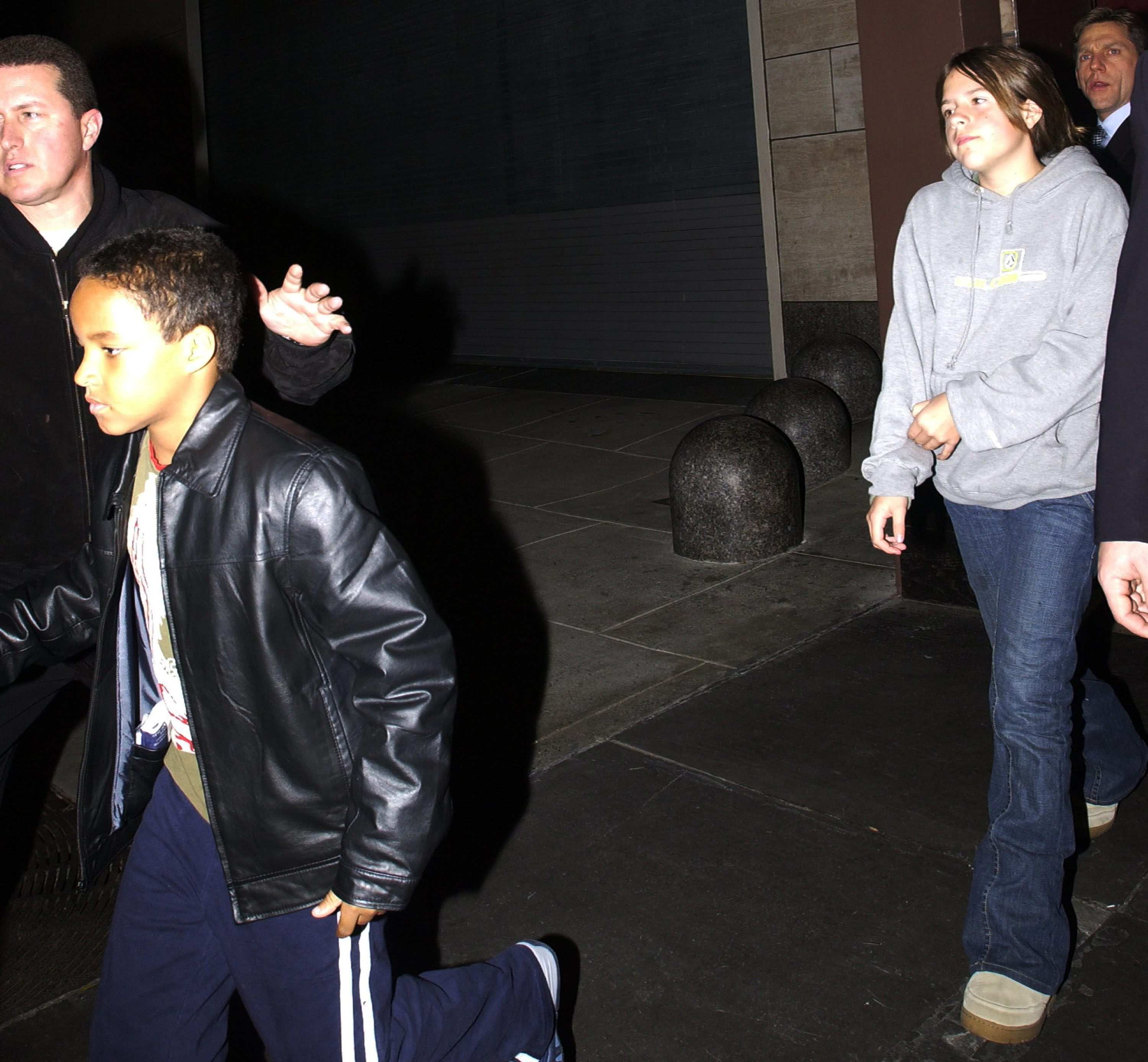 Connor Anthony Kidman Cruise and sister Isabella Jane Kidman Cruise on November 14, 2004 in New York City. | Source: Getty Images
The alleged ex-communication status of Kidman as an "SP" (Suppressive Person) drove a wedge between her and her children. In a 2007 interview on GMTV, Kidman revealed that her children did not address her as "Mom" but instead called her by her first name, Nicole.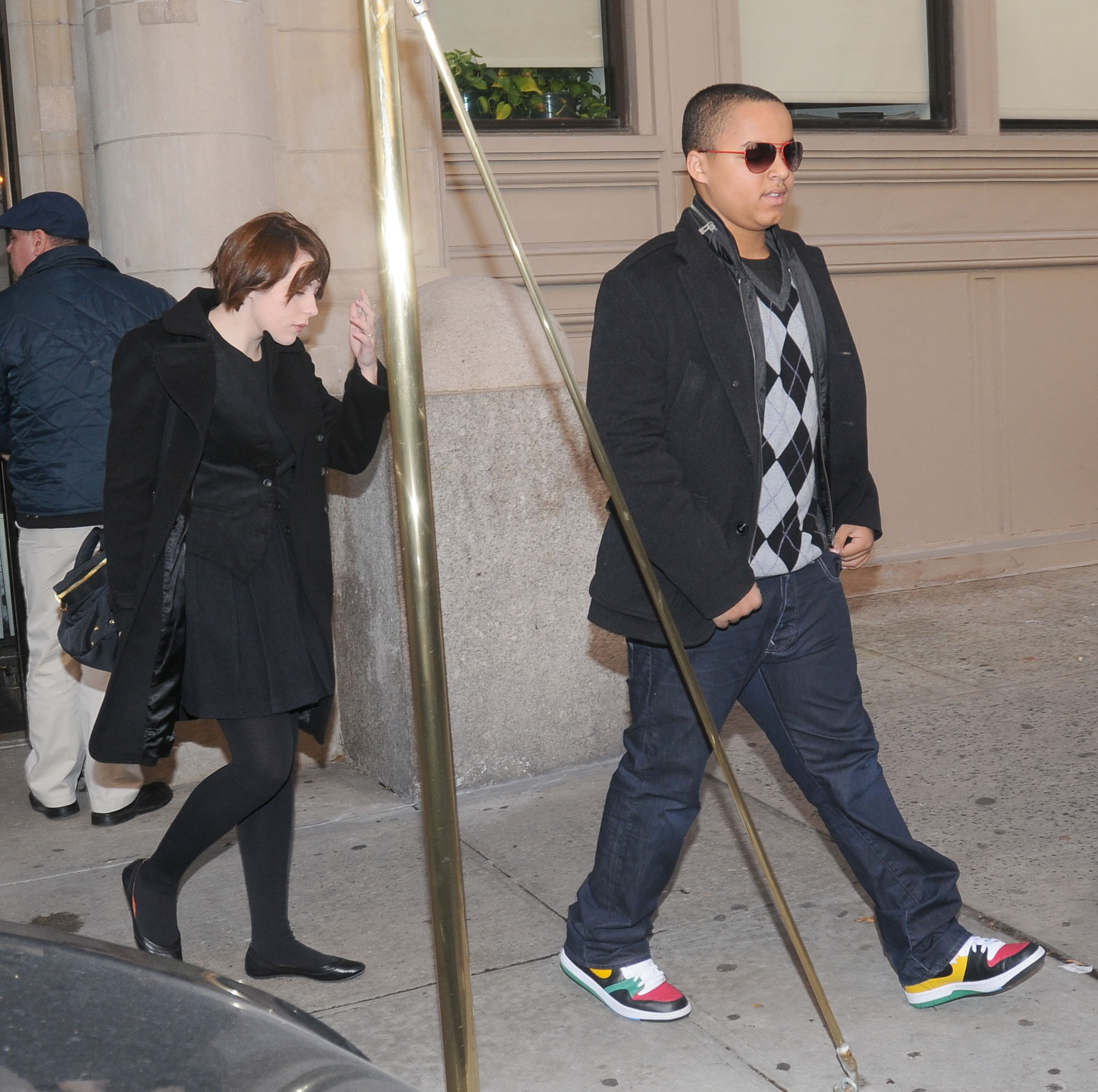 Isabella and Connor Cruise on November 28, 2008 in New York City. | Source: Getty Images
Perhaps the most heart-wrenching aspect of this estrangement was Kidman's absence from her children's weddings. She reportedly had no prior knowledge of Bella's marriage to British IT consultant Max Parker in 2015. Connor, on the other hand, married Italian Scientologist Silvia Zanchi, and Kidman was allegedly "banned" from the wedding by Cruise.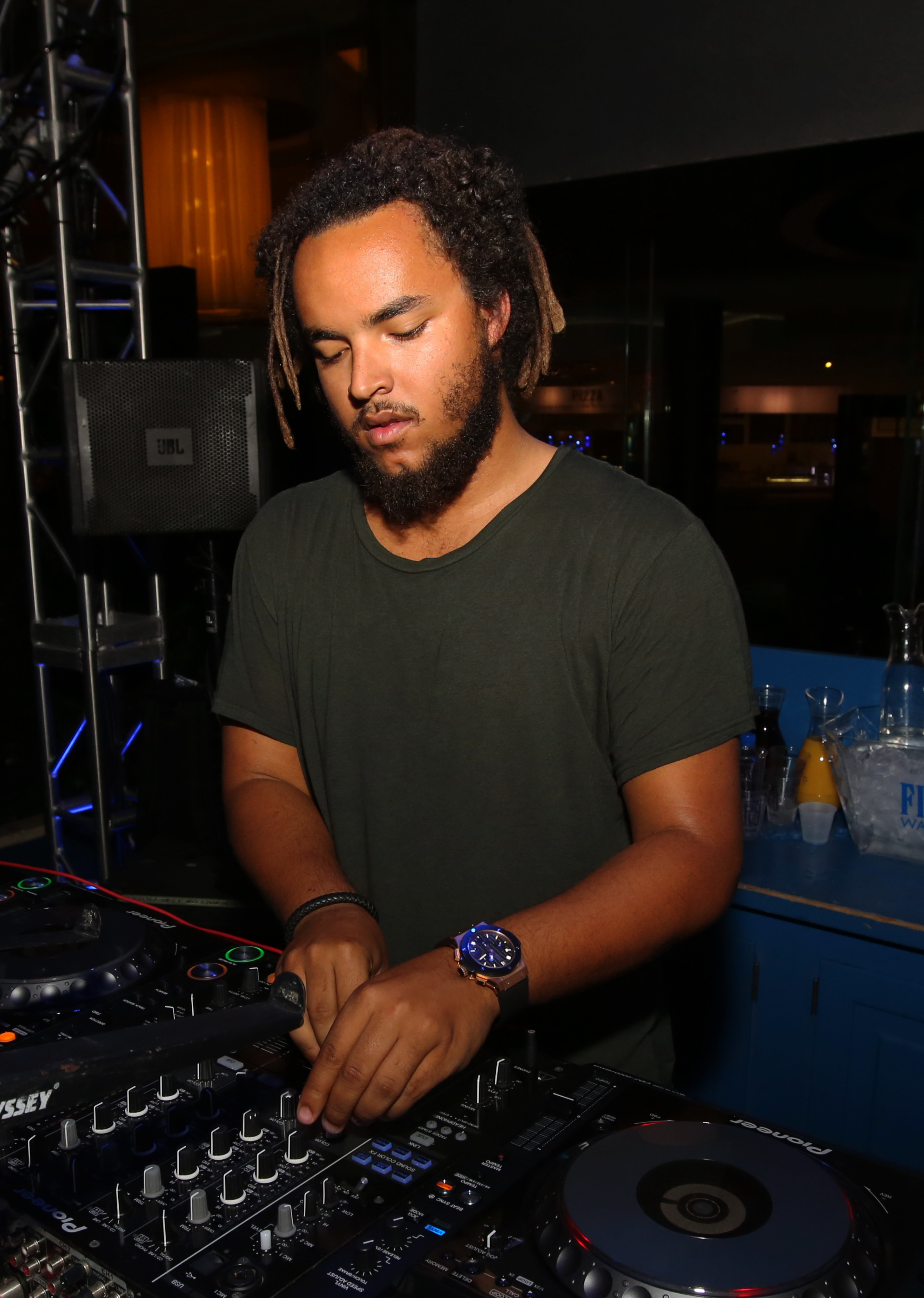 Connor Cruise on February 06, 2016 in Atlantic City New Jersey. | Source: Getty Images
Despite these painful chapters, Kidman remained determined to reconnect with her children, Bella, now 28, and Connor, 26, whom she lovingly referred to as her "lost babies." In 2021, reports emerged suggesting that her efforts had not been in vain.
Sources revealed that since the onset of lockdowns in early 2020, Kidman has been in "close and regular contact" with her children, marking a significant shift from their previous sporadic text exchanges.
A family friend shared, "It took a global pandemic to mend this bridge. With Nicole in Australia, Bella in London, and Connor in Florida, it was a scary time, but it helped break down the walls of communication."
While Bella and Connor have maintained strong ties to Scientology, they have gradually rekindled their relationship with their mother as adults. Kidman's unwavering respect and love for her children, as well as her commitment to the agreement she made with Tom, have played a pivotal role in mending their relationship.
Read More: World News | Entertainment News | Celeb News
Anomama