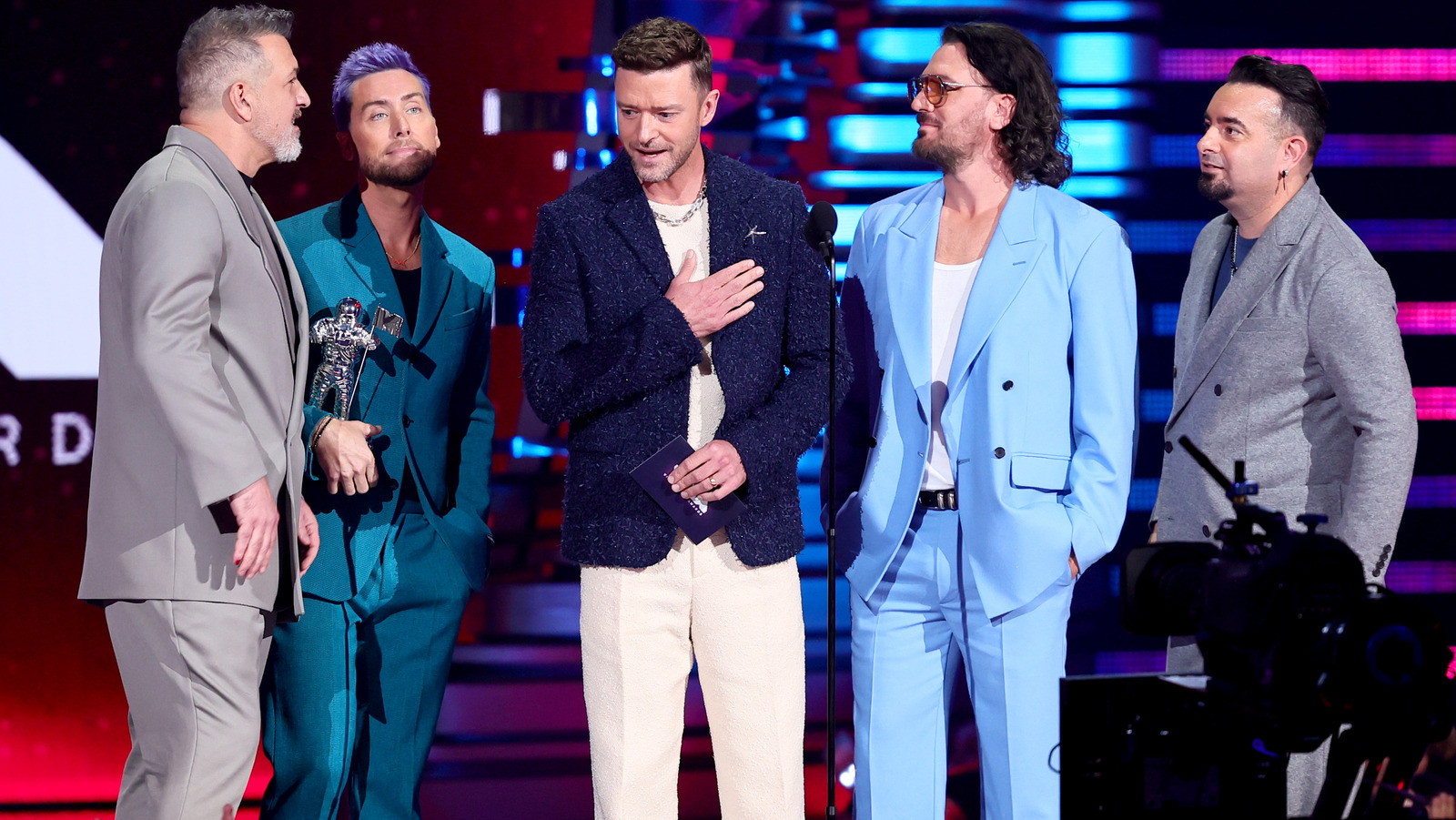 Taylor Swift keeps proving that she's one of us. The "Cruel Summer" singer just about lost her mind when *NSYNC appeared at the 2023 Video Music Awards, giving a reaction that's sure to be meme-fied for years to come.
Swift pulled up on the VMA stage to join her idols after winning the Best Pop Award, with Lance Bass even giving her a friendship bracelet as a true Swiftie would. "I'm not doing well pivoting from this to this [from being an NSYNC fangirl to accepting an award from them]," she exclaimed. "I had your dolls!"
She tried to do us all a favor by using part of her thank-you speech to investigate what *NSYNC has been up to lately. "Are you doing something? What's going to happen now? They're going to do something and I need to know what it is! You guys are … You're pop personified so to receive this from your golden pop hands is really … It's too much!" Same, Taylor, same.
Not to disappoint fans, but the boyband isn't doing a world tour or anything of the sort. They're simply reuniting as part of the upcoming "Trolls" movie, which stars Justin Timberlake. But hey, they haven't released a song since the 2001 bop "Girlfriend," so we'll take whatever we can get!
Read More: World News | Entertainment News | Celeb News
Nicki