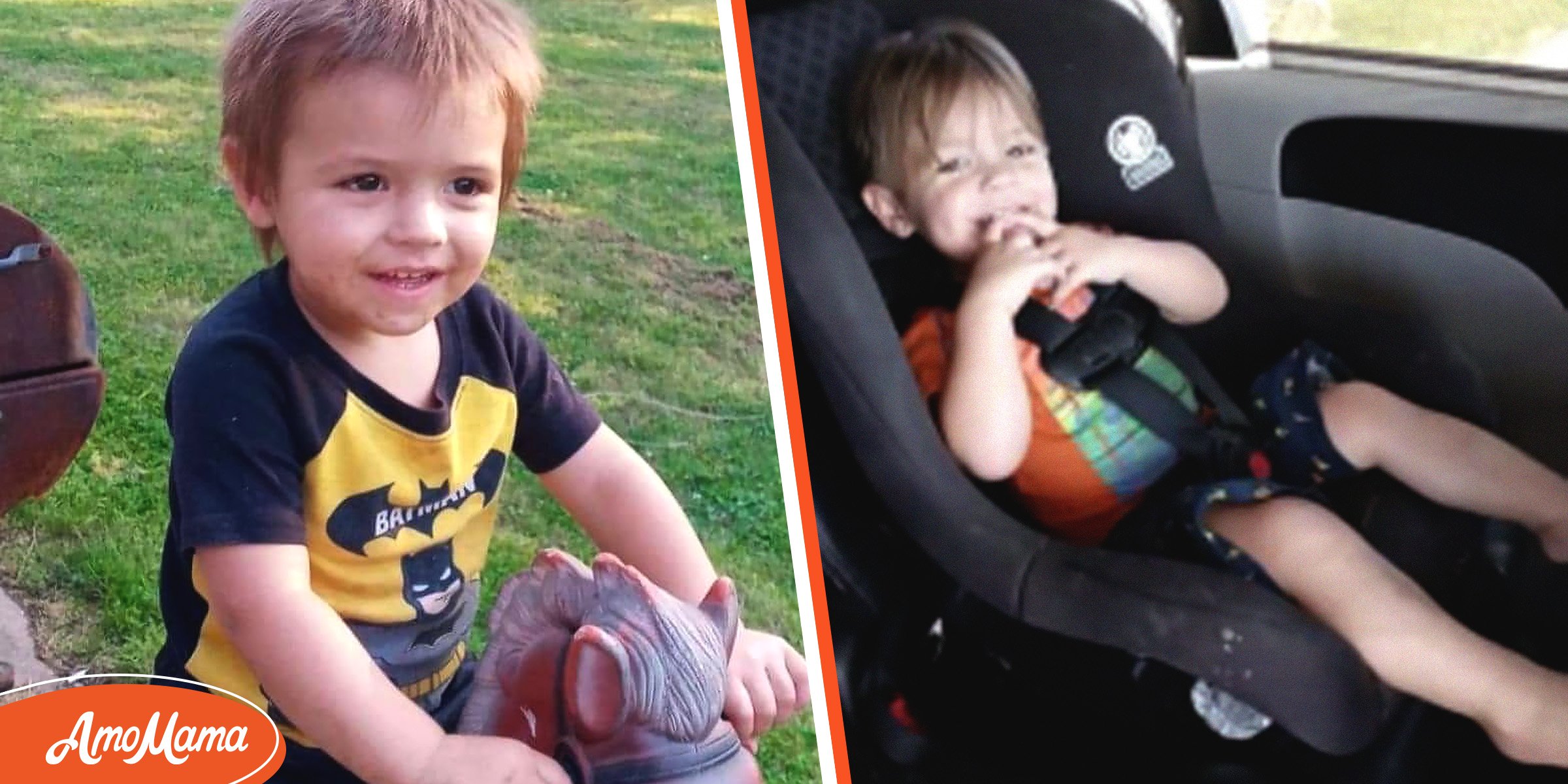 The entire Okfuskee County has been gripped by shock since Monday, September 12, 2022. A family got the most tragic news of their lives only a few hours after reporting their missing son. Authorities found his body near their home.
No parent wishes to bury a child, no matter how much of a bother their offspring might be, whether during the toddler years, as a youngster, teenager, or adult.
A fundamental principle of parenting involves unconditional love. So whenever a child is in trouble or missing, by accident or on purpose, a parent would always help out or try to find the child.
This story is about a boy from Okfuskee County, Okemah, Oklahoma. He was only two years old when he was declared missing. Without hesitation, his parents cried out for help from the authorities.
Soon, a pool of rescue teams gathered to find little Ares, but as they exhibited hope and passion, they were met with the most horrible discovery, they found the boy dead.
Ares Muse Had a Sweet Relationship with His Parents
Ares Muse was a 2-year-old toddler with a handsome face, bright brown eyes, infectious smile, and platinum blonde hair. He weighed thirty-five pounds and was 3ft tall.
Photos showed that he was full of life, confident, and had a seemingly great relationship with his parents, who loved and adored him; he could be seen tucked in a car seat for safety, and in another picture, Ares looked cheerful riding a toy horse.
Ares must have been sure of his parents' protection that he left his bed for theirs in the early morning.
Despite the bruised hope, a visibly emotional Salsman pledged that the family would not be alone in such a hard time.
Around 6:30 a.m., his dad woke up only to realize that the toddler, who wore black footie pajamas customized with colorful dinosaurs, had disappeared from his bed. He looked around the house and still did not find Ares.
Authorities Are Notified, and They Begin Their Search
Soon, the family notified the authorities, and different teams began to search for the missing boy. First, the Muscogee (Creek) Nation issued a "Missing and Endangered Child Alert" for the child. When the report was filed, the authorities did not suspect that Ares had been abducted. However, they believed he was at risk and might be in danger.
Ares's dad also hinted at the authorities and news sources on relevant information that helped the search. They maintained that three different doors needed to be unlocked if the 2-year-old wanted to leave the house and added that he had opened them before.
The Entire State Begins the Search for Ares
On the same day Ares went missing, different agencies around Oklahoma plunged into an unrelenting search; while they searched, they shared follow-up details online.
The team interested in bringing Ares home included the FBI, Creek Nation, Tribal K9s, OHP troopers, District 22 DA office, Okfuskee County Emergency Management, Choctaw Nation, and Seminole County Emergency Management.
The Shocking Discovery
After nearly a day's search, Ares was found about 0.64 miles southwards from his family's home in Okfuskee County by a team from Pontotoc County and Colgate Fire.
The site is not too far from Hwy 56 and East 1100 Rd. Sadly, he was lifeless. This was disheartening for the authorities, as it was not the outcome anyone expected.
The Creek Nation spokesperson, Jason Salsman, shared an emotional statement with reporters. He said:
"We talked all day long about a good outcome, and we didn't get that. I have the unfortunate responsibility to inform everyone that we found the boy; unfortunately, we found him deceased."
Despite the bruised hope, a visibly emotional Salsman pledged that the family would not be alone in such a hard time. Salsman added:
"We need to be there in our hearts and minds for this family as they have some tough days coming up."
Further Investigations into the Case
The respective authorities involved in the investigation confirmed that they are currently on the case. At the moment, they are yet to discover any foul play, nor do they consider it a criminal act.
Ares's death is quite painful, but the authorities continue to assure the US citizens that they can always reach out to them for help whenever they notice a child is missing.
According to the details on their website, parents are asked to "Immediately contact your local FBI office or closest international office."
There is also a link to a website that handles child protection, run by the National Center for Missing and Exploited Children.
People Are Heartbroken but Share Comforting Messages to the Family
Different people, including friends and strangers, have chimed in their support and encouragement as they grieve with the family.
However, some people also question the investigation process and demand answers from the authorities. Some comments read:
"Heaven holds a special place for the innocent children for the family."

-(David Rudisaile) September 13, 2022
"So very sad my heart breaks for his parents and family."

-(Sandy Allen) September 13, 2022
"As heartbreaking as it may be, something is not right. Why keep all the details under wraps? On how and where he died. And nothing about the parents. Someone is not telling the whole story."

-(Shirley R. Hamill) September 13, 2022
Although the news is nerve-wracking, the Muse family is blessed with people who sympathize with them and have professed their unconditional support at such a time.
But on the other hand, there is an ongoing investigation to uncover the truth, and hopefully, the truth is known.
Read More: World News | Entertainment News | Celeb News
Anomama