Over the years, media mogul Oprah Winfrey has spoken candidly about her challenges, including childhood trauma. However, her struggle with thyroid issues is a problem many remain oblivious about. Here are details of the actress's struggle, including how she was told to embrace hunger.
To date, Oprah Winfrey is a name constantly on the lips of millions of people worldwide. A Television Producer, Actress, Author, and Talk Show Host, the icon is often regarded as one of the most influential women in the world.
She has enjoyed a stellar career in show business, spanning decades. In addition, Winfrey has successfully built a media empire that continues to make inroads in society.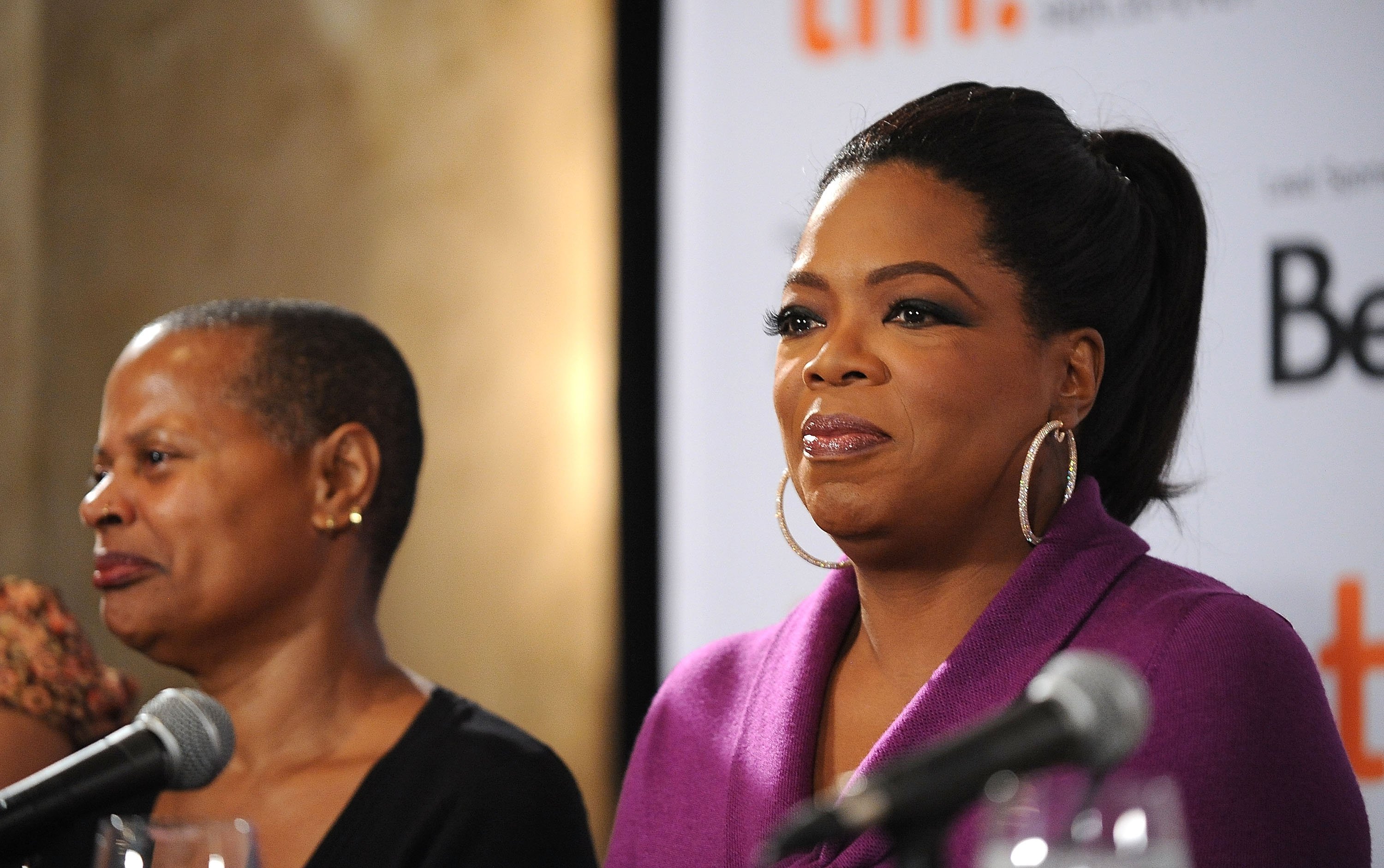 Executive producer Oprah Winfrey speaks onstage at the "Precious: Based On The Novel "Push" By Sapphire" press conference held at the Four Seasons Hotel on September 13, 2009 in Toronto, Canada. | Source: Getty Images
Her legacy remains intact for both the Millenials and the older generation. Indeed, her achievements prove that success comes to those who keep striving, serving as an inspiration to many.
However, even though her life appears glamorous on the big screen, she has had her fair share of struggles, especially her health. For example, Winfrey once battled heart palpitations and thyroid problems.
During a 2022 interview with Los Angeles Times, the actress explained that in 2007, she began experiencing trouble with her heart.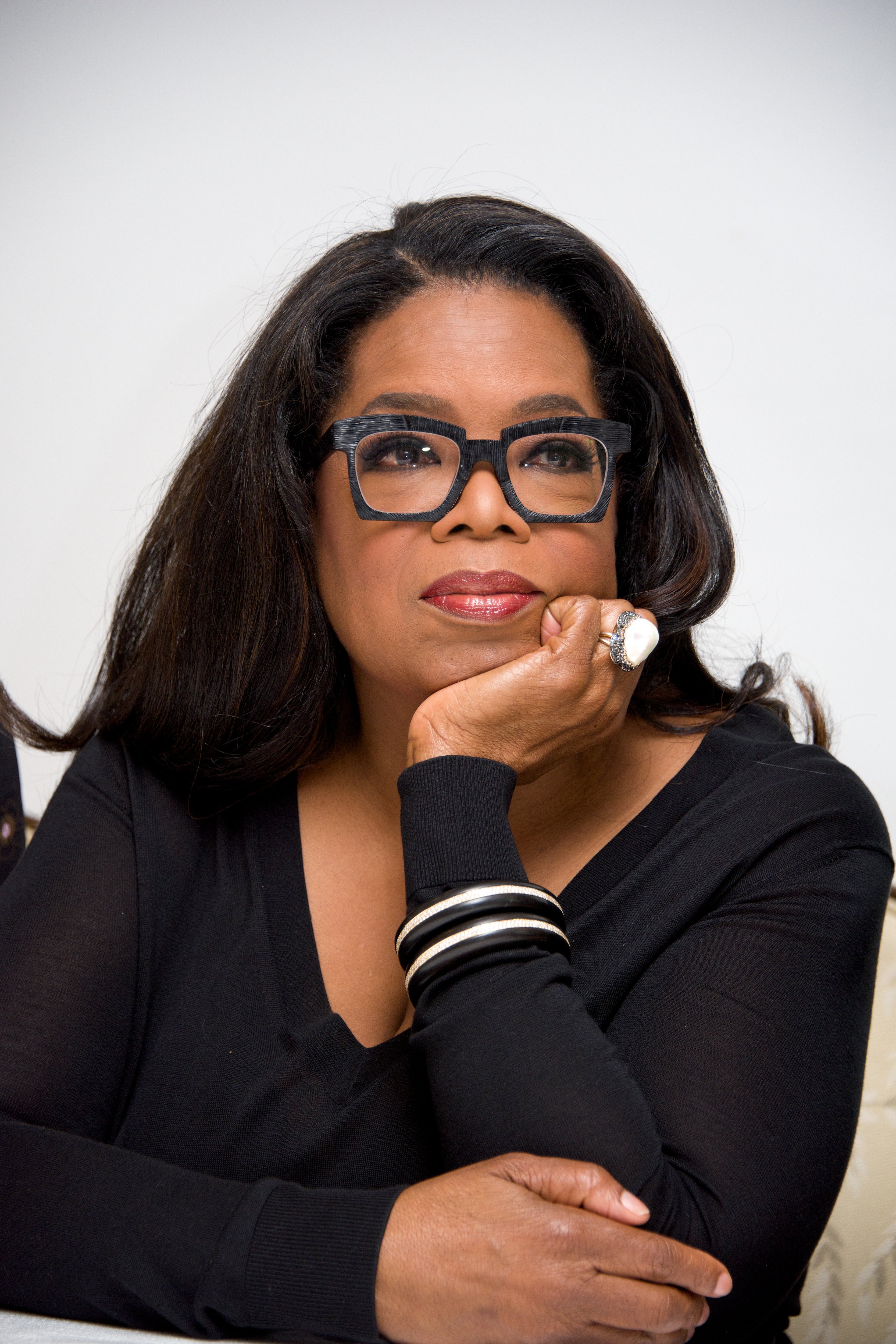 Media mogul Oprah Winfrey at the "Greenleaf" Press Conference held at the Four Seasons Hotel on September 26, 2016 in Beverly Hills, California. | Source: Getty Images
According to Winfrey, she had palpitations, which lasted for a whole year, and had to visit five doctors and take different medications. Furthermore, the talk show host made it known that no doctor suggested a blood test.
So, Winfrey continued dealing with the palpitations until she visited the Cleveland Clinic. The medical practitioners discovered that the palpitations were not caused by a heart problem but by thyroid problems.
Upon hearing this, Winfrey recalled returning to one of the previous doctors and letting her know about the diagnosis. In Winfrey's words:
"And she said, 'What was I gonna do? You're Oprah Winfrey, and I wasn't going to have you die on me without having done everything I thought I could do.'"
Although Winfrey thought it was irresponsible of the doctor not to carry out a blood test, she understood that medical practitioners could be excited and nervous upon seeing a celebrity in their clinic.
"YOUNG LADY, YOU ARE JUST GOING TO HAVE TO EMBRACE HUNGER"
After getting her diagnosis, the "The Princess and the Frog" star confessed that she proceeded to see a doctor specializing in thyroid-related problems.
According to the on-screen icon, the doctor was well aware of her status, seeing that she was the host of "The Oprah Winfrey Show." Yet, he told her the hard truth. Winfrey noted that:
"He goes, 'Well, young lady, you are just going to have to embrace hunger. Otherwise, you're going to gain a lot a lot of weight."
OPRAH REVEALS HER TROUBLE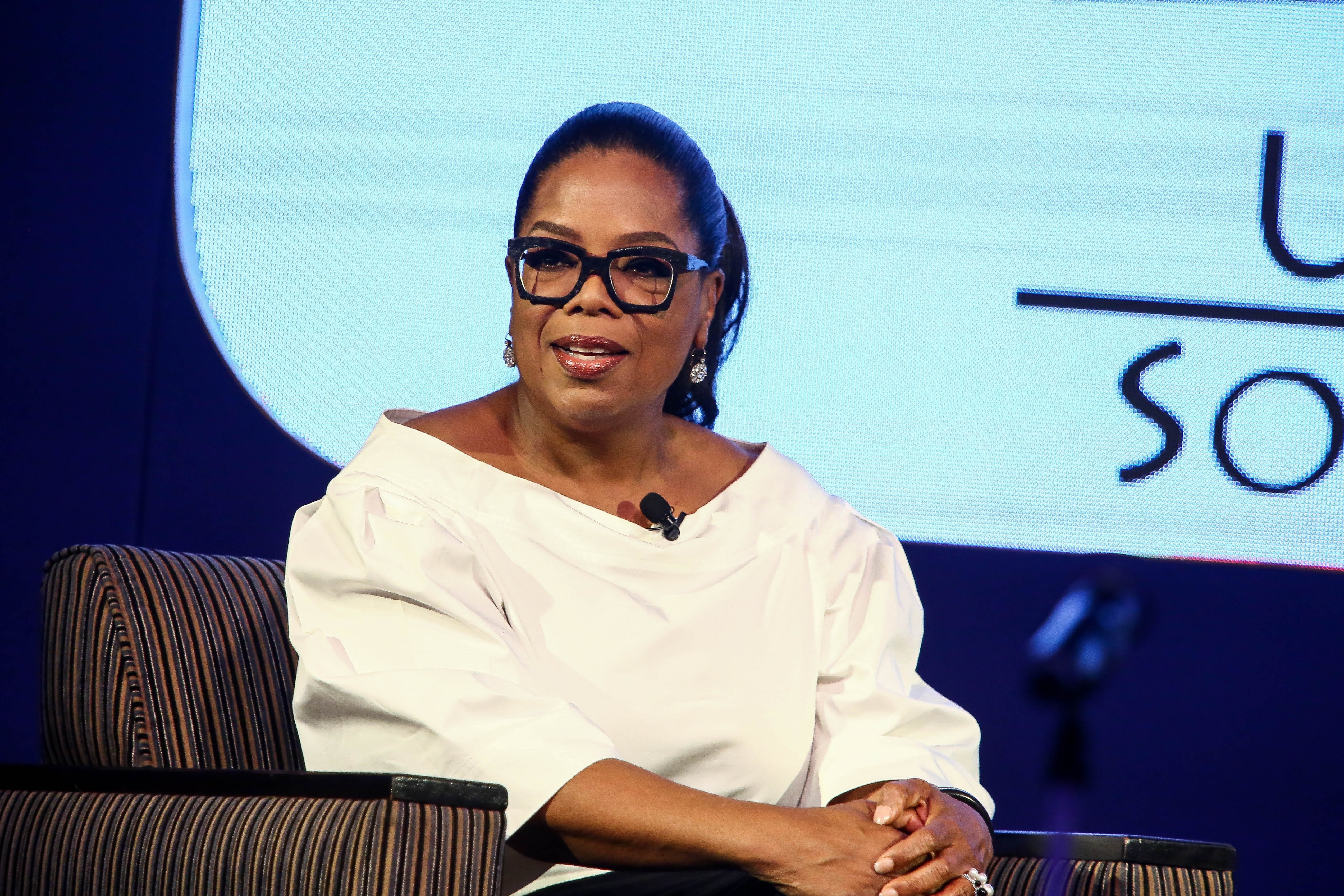 American talkshow host Oprah Winfrey speaks during a Dreams programme event at the Premier Hotel in OR Tambo Airport on December 02, 2016 in Johannesburg, South Africa. | Source: Getty Images
Unfortunately, the doctor's words appeared accurate as Winfrey revealed that she had gained twenty pounds.
CBS News Medical Contributor, Dr. Holly Phillips, diagnosed the talk show host's condition as postpartum hyperthyroidism or hypothyroidism.
According to the doctor, a thyroid abnormality could occur after having a baby but eventually self-corrects.
However, in Winfrey's case, Phillips noted that a medicine called Synthroid could be effective, but the illness could also be a lifelong problem.
Nevertheless, the doctor also stressed that the body could function normally with the proper medication, adding that the illness should not be ignored. Phillips said:
"Don't ignore it, or you could get in trouble."
Indeed, the conditions are severe and not meant to be ignored, as Winfrey revealed it took a heavy toll on her daily activities.
For hyperthyroidism, Winfrey mentioned that it sped up her metabolism and deprived her of sleep for days. Then, regarding her hypothyroidism, she said it did the opposite.
According to the Mayo Clinic, hyperthyroidism is otherwise known as an overactive thyroid. It is a condition that occurs when the thyroid gland produces too much of the thyroxine hormone. It can cause accelerated metabolism, unintentional weight loss, and irregular heartbeat.
THE DAY THAT CHANGED THE WAY SHE GOES TO THE HOSPITAL NOW
During the 2022 interview, the "The Oprah Winfrey Show" star revealed that her thyroid experience taught her the importance of having multiple opinions and the need to have an advocate. Overall, Winfrey said it changed how she goes to the hospital now. According to the entertainment icon:
"I don't care who you are. I would never go into a hospital by myself. Even as a person of note, with a name, I would never go into a hospital by myself."
Winfrey added: "I would always have somebody go with me who's advocating for me. That's a hard, hard road to navigate by yourself, especially if you're ill."
WAS SHE CURED?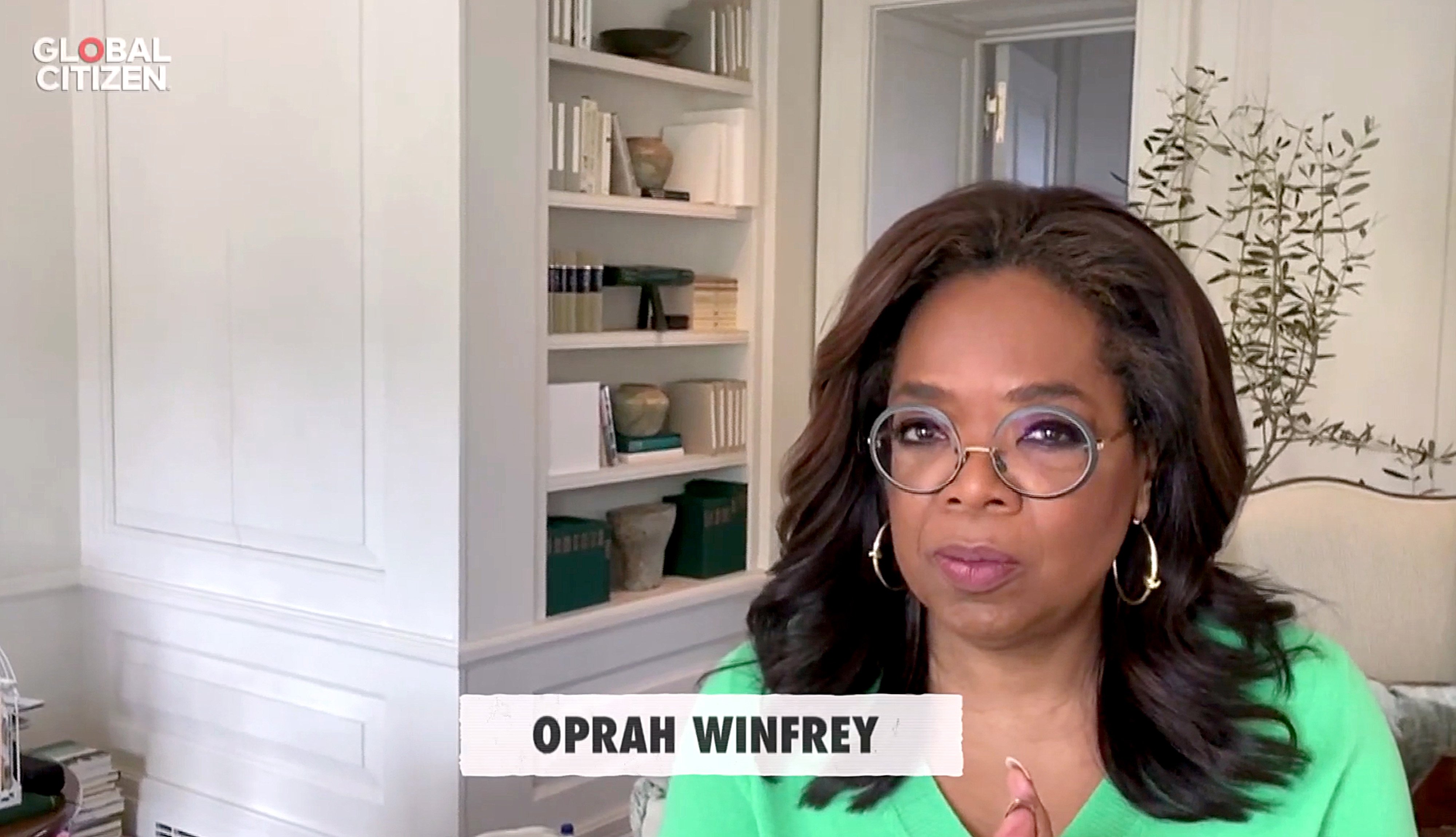 Oprah Winfrey speaks during "One World: Together At Home" presented by Global Citizen on April, 18, 2020. | Source: Getty Images
Many fans remain unaware if Winfrey was cured of her thyroid problems. Thankfully, a few years ago, the television producer confessed that she had been cured of the draining condition and was off her medication.
However, her revelation took many fans by surprise, as her illness was well known to be a condition that needed lifelong treatment. Eventually, Winfrey would comment on her previous statement thus:
"When I said I was cured, I meant I don't have the thyroid problem anymore because my thyroid levels are all in the normal range now, and my doctors have taken me off of any thyroid medication."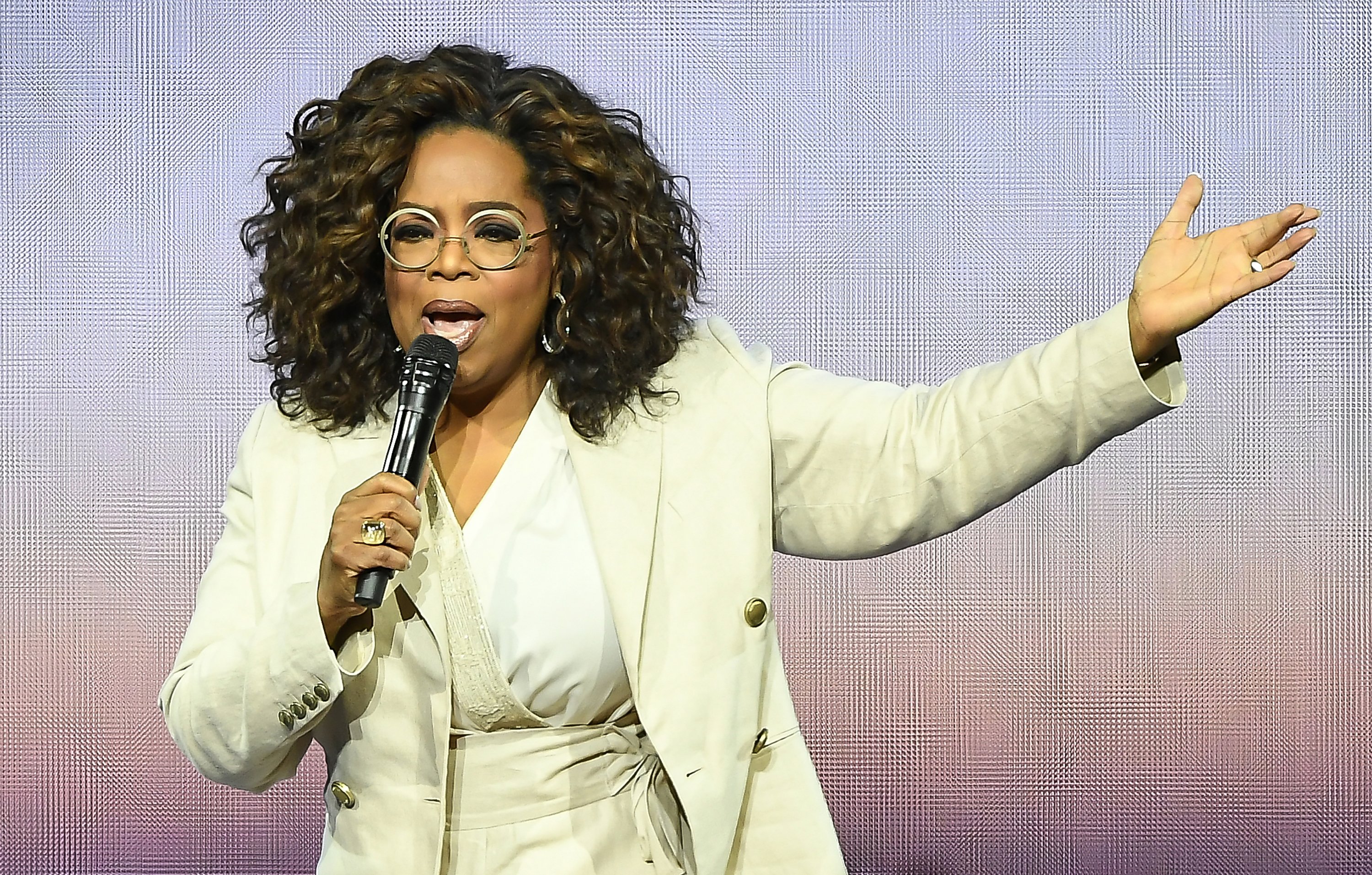 Oprah Winfrey speaks during Oprah's 2020 Vision: Your Life in Focus Tour presented by WW (Weight Watchers Reimagined) at Chase Center on February 22, 2020 in San Francisco, California. | Source: Getty Images
However, the Hollywood icon stated that she still monitored her thyroid levels to ensure she was not at risk. In addition, Winfrey has made other efforts to stay healthy such as losing weight.
In the last few years, the talk queen has shed a good amount of weight and feels good about it. Telling from her beautiful smiles on the big screen, Winfrey seems to be in a good place as she appears to be eating the fruits of her healthy choices.
Meanwhile, her fans are optimistic that the actress's thyroid problems will not return as she strives to live healthily.
Oprah's story will leave many amazed and breathless, and her many achievements point to the fact that we can all achieve our dreams despite trying times.
Anomama