Man eating with three kids. | Source: Shutterstock & Getty Images
A policeman returned to his parents' hometown after being disgraced and demoted due to a hard murder case. But he met a single mom living next door, and his detective instincts awakened after realizing something while babysitting her kids.
"Hey, honey," Bartie's mother hugged him tightly, looking at him pitifully when he walked through his parents' door on a sad afternoon. He had to move from New York back to Colorado after being demoted from detective to patrolman. He couldn't bear the humiliation, so he quit the force and moved back home.
"Hi, Mom," he responded, returning the hug awkwardly as he held his bags.
"Everything is going to be alright," his mother, Jolene, told him, patting his cheek and going to the kitchen.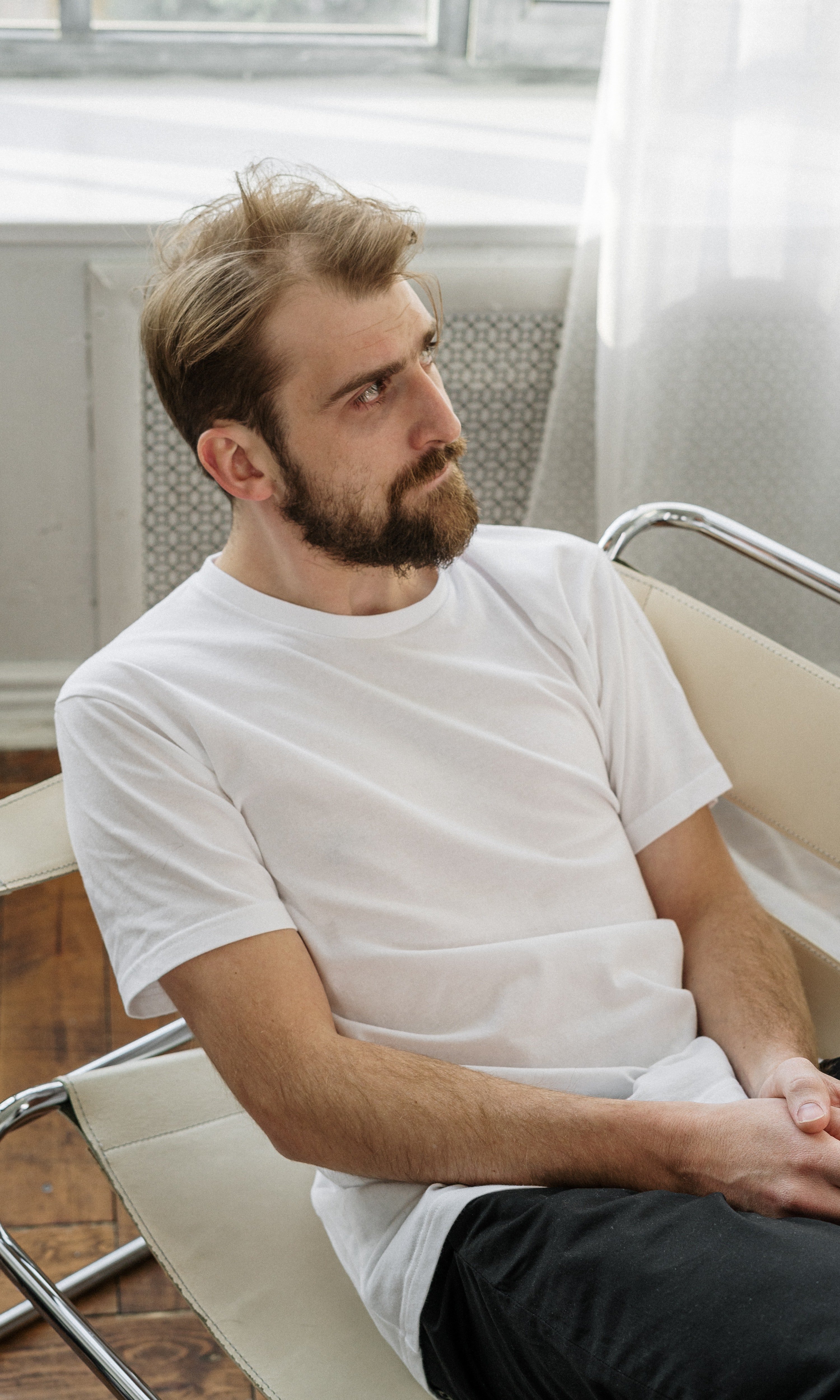 For illustration purposes only | Source: Pexels
Bartie's dad, Charles, was there too, smiling tightly at his son. They gave each other a back-pat hug and helped with his bags.
His bank records proved that the last payment given to that maid had been two months earlier, so that path was a dead end. Or was it?
"I promise I'll move out soon, Dad," Bartie said shamefully.
"Don't worry about it. We could use some help around here," Charles told him and went to put his things in his old childhood room.
His mother called them to the kitchen, as she had served sweet tea, and told them to sit down on the island. "Now, tell us everything about the case," she insisted, drinking.
"Oh, what the hell…" Bartie shook his head and recounted the story of the worst murder case he had dealt with. There's nothing worse for a detective than being unable to solve a mystery, and the case of the late Mrs. Glanville plagued him often.
He talked to his parents about it, not going into the gory details but still telling them more. He was not part of the force in New York anymore, so it didn't matter.
"So, you think her husband did it?" Jolene asked, frowning.
"I'm 98% sure, but even with all I collected, the prosecution couldn't get a conviction. It was not enough to convince the jury of his crimes, and they were right. I couldn't put all the pieces together. It was all circumstantial, and yet, I know he did it. I know it," Bartie lamented, pushing his fist gently on the table.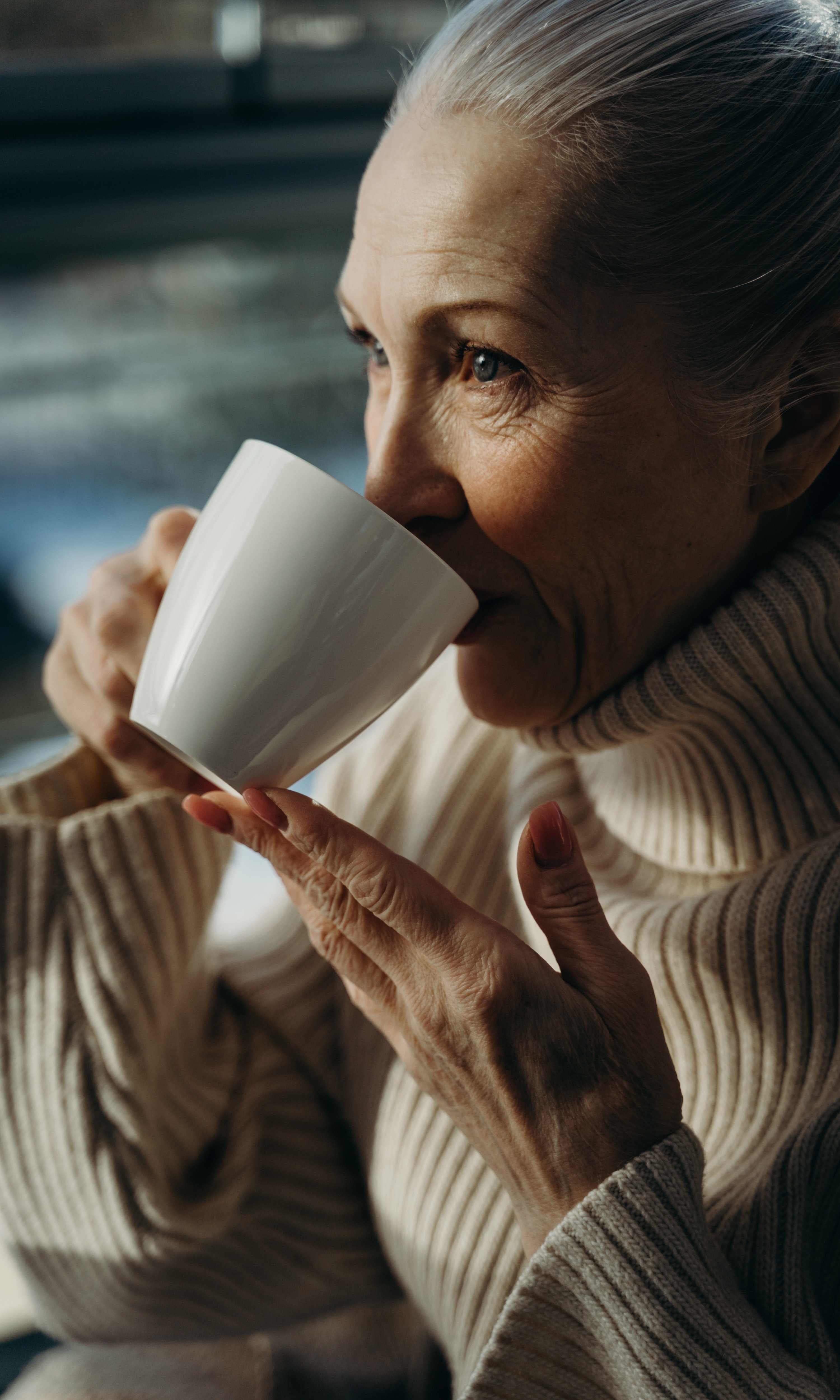 For illustration purposes only | Source: Pexels
"There's something missing, right? One piece you never found?" his father wondered, his eyes squinting.
"Exactly, I'm missing something, and I don't know what it is… that kills me worse than just losing the case and all the humiliation I went through. Mr. Glanville was more than a little connected, but I wanted to know the truth even if he still moved his goons to hide it," Bartie sighed. "Oh, well… that's never going to happen."
"You never know," Jolene sing-sang and finished her tea. "Now, what do you want for dinner?"
***
"Do you need some help with that?" Bartie asked the neighbor, a disheveled woman who had just arrived at her house, parked, and was wrangling three children and the groceries.
She turned at his words. "Well, that would be nice, thank you," she said breathlessly.
Bartie grabbed the grocery bags and helped her with one of her kids as they went inside.
"Thank you so much," she repeated when all the kids were in their rooms and the groceries had been stored. "Can I offer you something to drink?"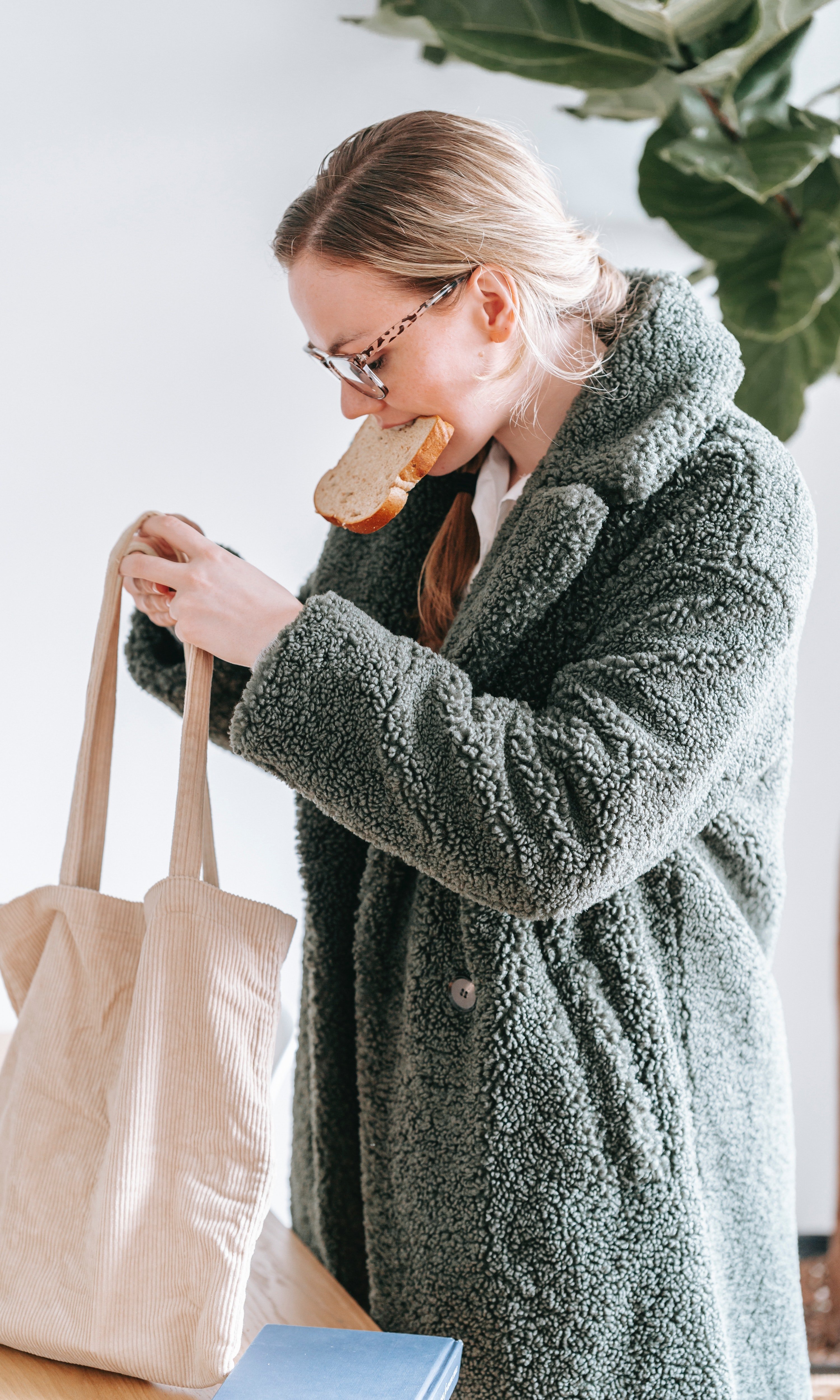 For illustration purposes only | Source: Pexels
Bartie thought about it for a second. "I have nothing else to do, so sure!" he answered, smiling.
"Please, sit," the woman asked. "Oh, wait. I'm Ina, by the way."
"Bartie. It's nice to meet you."
"You're Charles and Jolene's son, right?" she continued, getting a soda can from the fridge.
"Yes."
"They've been just the best neighbors," Ina said, offering him a glass of ice.
Bartie grabbed it and drank a mouthful. "Yeah, they're good people. But I don't know you. When did you move here?"
"About five years ago," Ina answered. "From New York."
"I was in New York too for many years," Bartie commented.
"Oh, that's great, and what made you come back?"
"I was a detective, and I lost a big case, got demoted, and was humiliated. I decided to quit and move back," Bartie revealed too bluntly. "I'm about to start as a policeman again here. But it'll be a couple of weeks."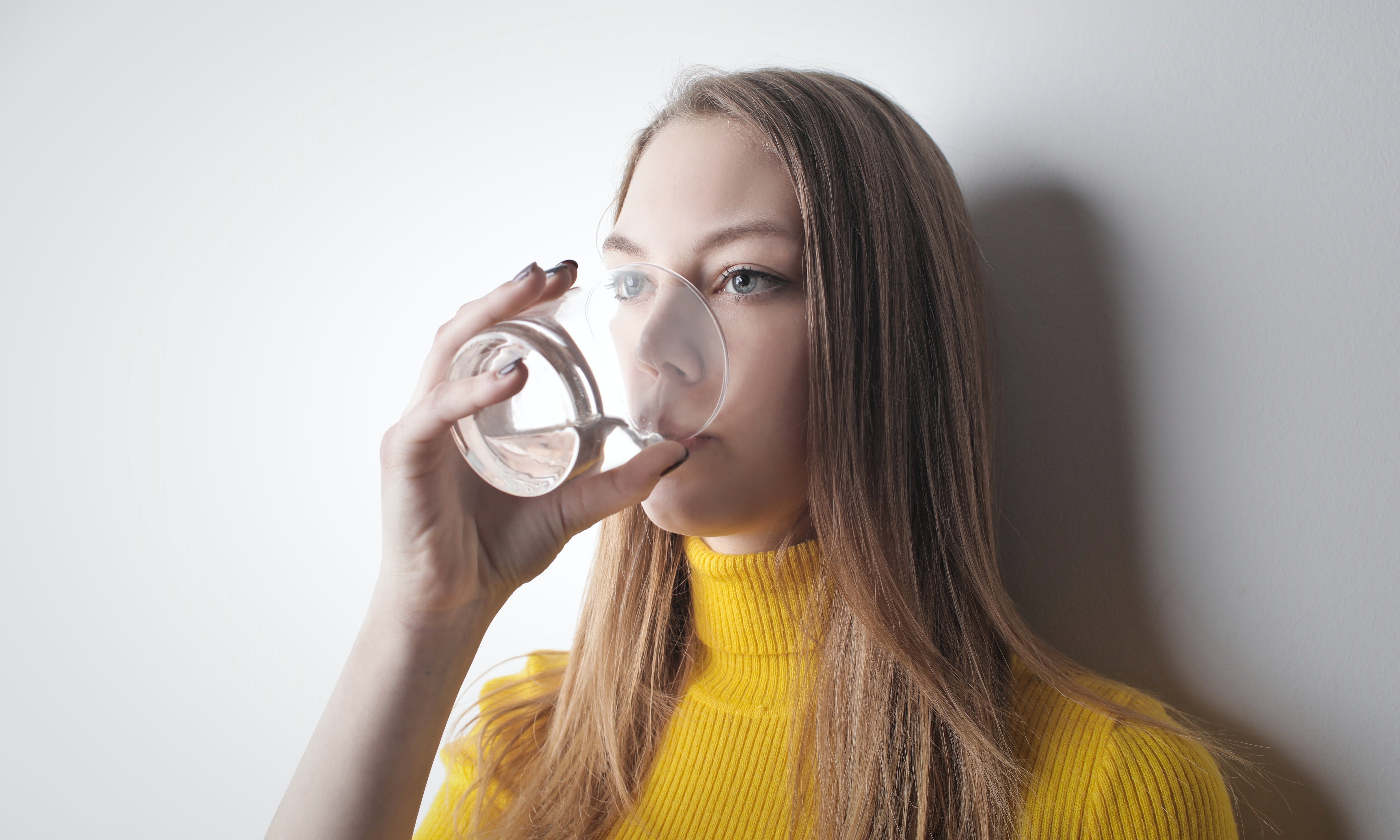 For illustration purposes only | Source: Pexels
"That's terrible. But I guess that happens, right? You can't solve all the cases?" Ina said nonchalantly and grabbed her own drink.
They chatted innocently for a few more minutes until Bartie stood because he had to help his dad with some handiwork at the house. "Hey, if you ever need any handiwork or babysitting, I could help. I'm unemployed for now," he suggested, and Ina smiled.
"I might take you up on that," she smiled and waved him goodbye.
***
Bartie answered the door to his parents' house when the doorbell rang. He was alone because his folks had a bowling night with their friends. He would not be caught dead there. To his shock, Ina was there, seemingly in a hurry.
"You said you could babysit at some point?" she said, pleading, and Bartie grinned.
"Of course," he laughed.
"My youngest kid is already asleep. Can you do it at my house? They've already eaten and everything. I have to cover a shift for a friend at work. She's always so nice to me, and I can't bail on her," Ina explained as Bartie grabbed his coat.
"Sure," he nodded, placed his coat on, and went with her. She explained a few things about her kids and left for the night.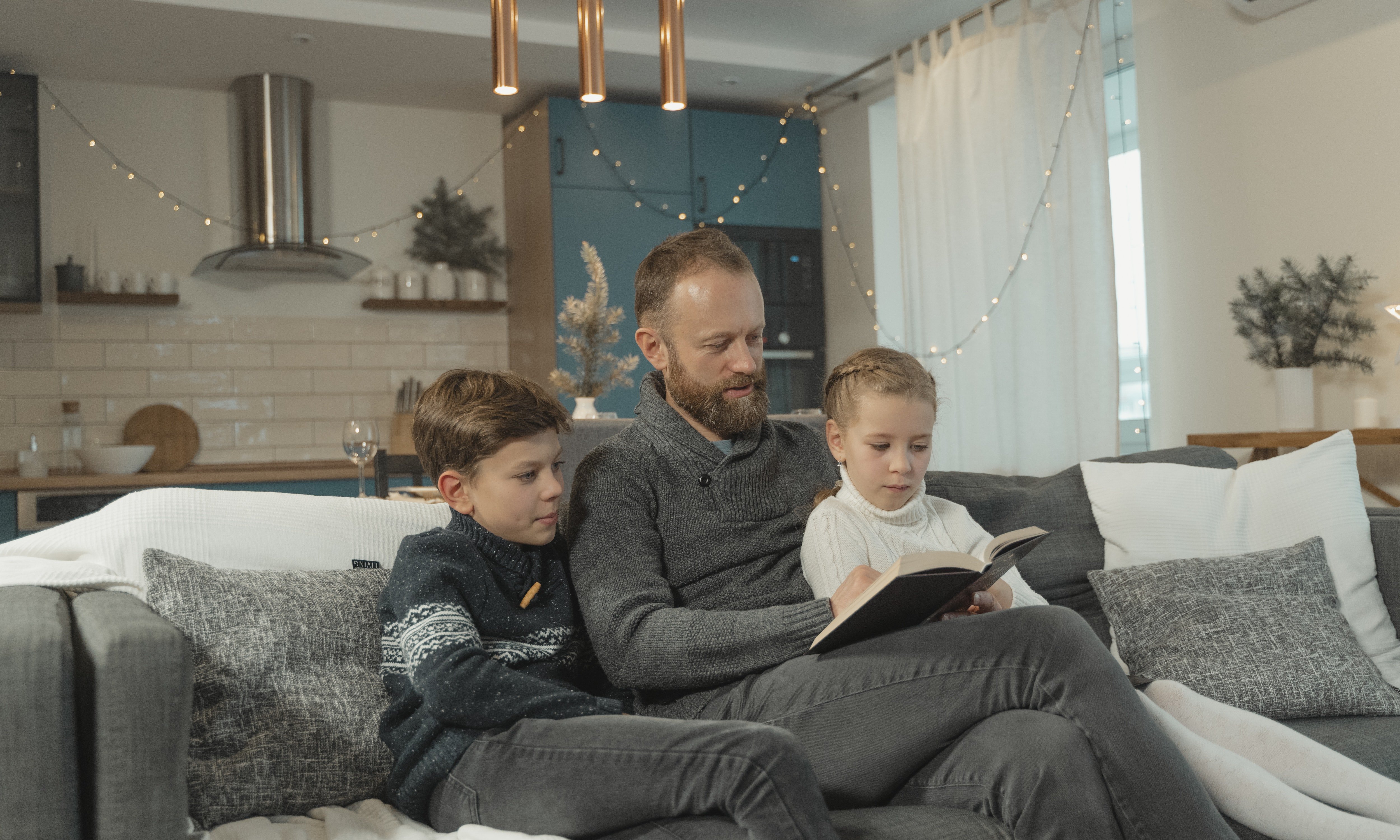 For illustration purposes only | Source: Pexels
Bartie sat down with the two children to watch TV when a dog suddenly appeared.
"I didn't know you guys had a dog," Bartie commented to Ina's eldest, Ronnie who was six.
"Oh, Scooter likes to stay in Mom's room. All the time. Alone. He doesn't like people," she answered, while her brother, Warren, 5, nodded.
"Why did you get a dog that doesn't like people?" Bartie asked them conversationally.
"We didn't, really. He was the dog in the home where mom worked. When we left in the middle of the night, she grabbed it. That's what she said. We were too little," Ronnie continued, and Bartie nodded.
He watched the dog sniff around and get close to him, then he sat down and stared at him. Finally, he twisted his head in that cute gesture some dogs do sometimes when they are curious, but that's when a memory pinged in Bartie's brain.
A portrait. In Mr. Glanville's house. It featured his wife, him, and their dog… a dog that looked just like Scooter. If Scooter was a common breed like a French Bulldog or Yorkie, Bartie might have dismissed this niggling feeling, but Scooter was a rescue mutt.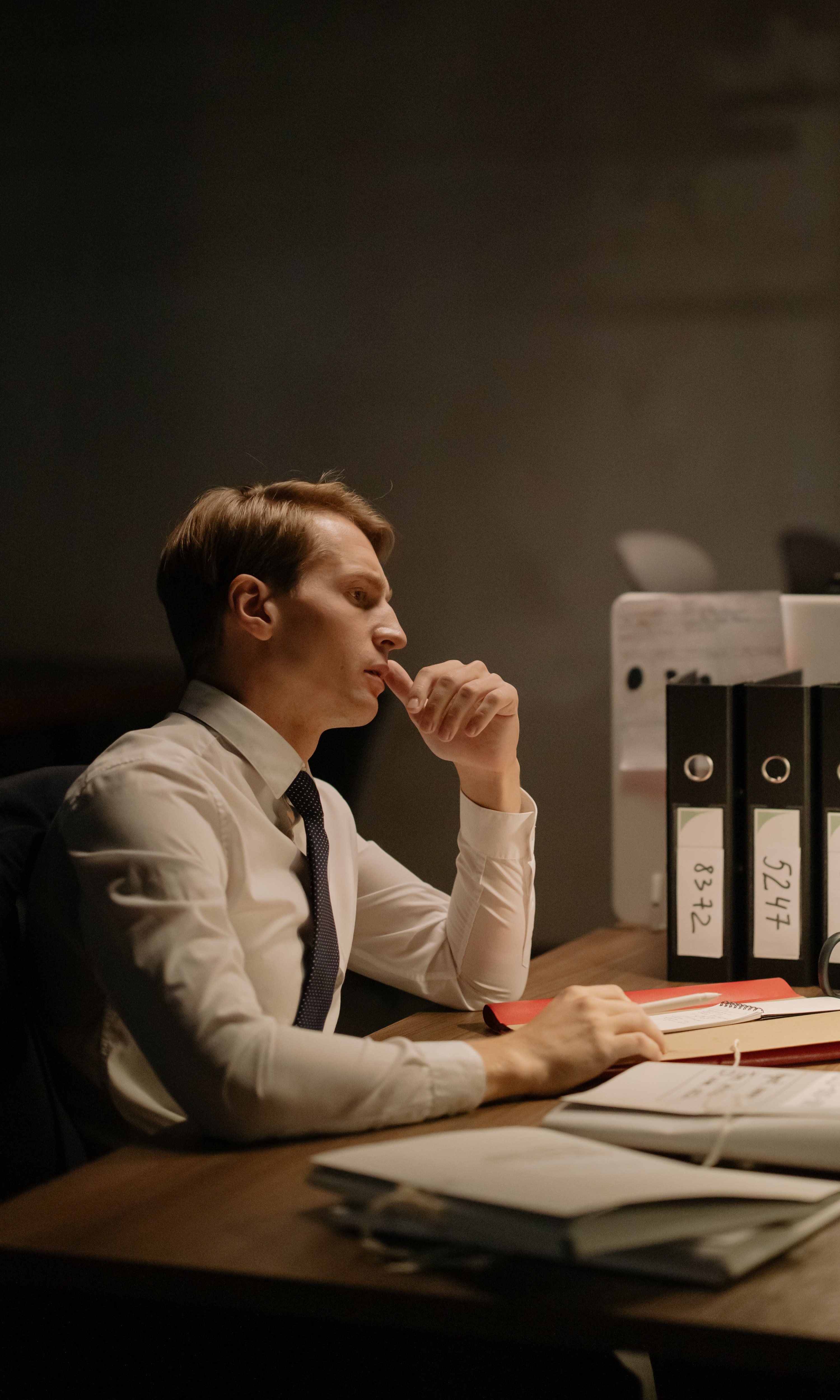 For illustration purposes only | Source: Pexels
"Mr. Glanville, you said your wife had a dog. Where is it?" Bartie had asked back when they were surveying the crime scene. Mr. Glanville said a burglar came into his house and murdered his wife. But curiously, the cameras in his house had been malfunctioning for that entire week.
The old rich man looked around. "Is it not around here? I don't know. My wife picked it off the street. That ugly old mutt. It only liked her and stayed in her room all the time. He also liked the maid, but I don't know where it is now", he said dismissively.
"And your maid… where is she?"
"Ugh… she quit two months ago," the man said. "She was moving away… to Ohio or Colorado or something. She was a single mom of two young kids, so I gave her a good severance package, and she left."
Bartie nodded, writing all this down…
Thinking back on that memory, he always found it odd that someone as snobby as Mr. Glanville had spoken so much about his maid's doings and goings. But he dismissed it because there was nothing to do about it. His bank records proved that the last payment given to that maid had been two months earlier, so that path was a dead end. Or was it?
"Hey, buddy," Bartie said, patting the dog, who wouldn't stop staring directly into his eyes.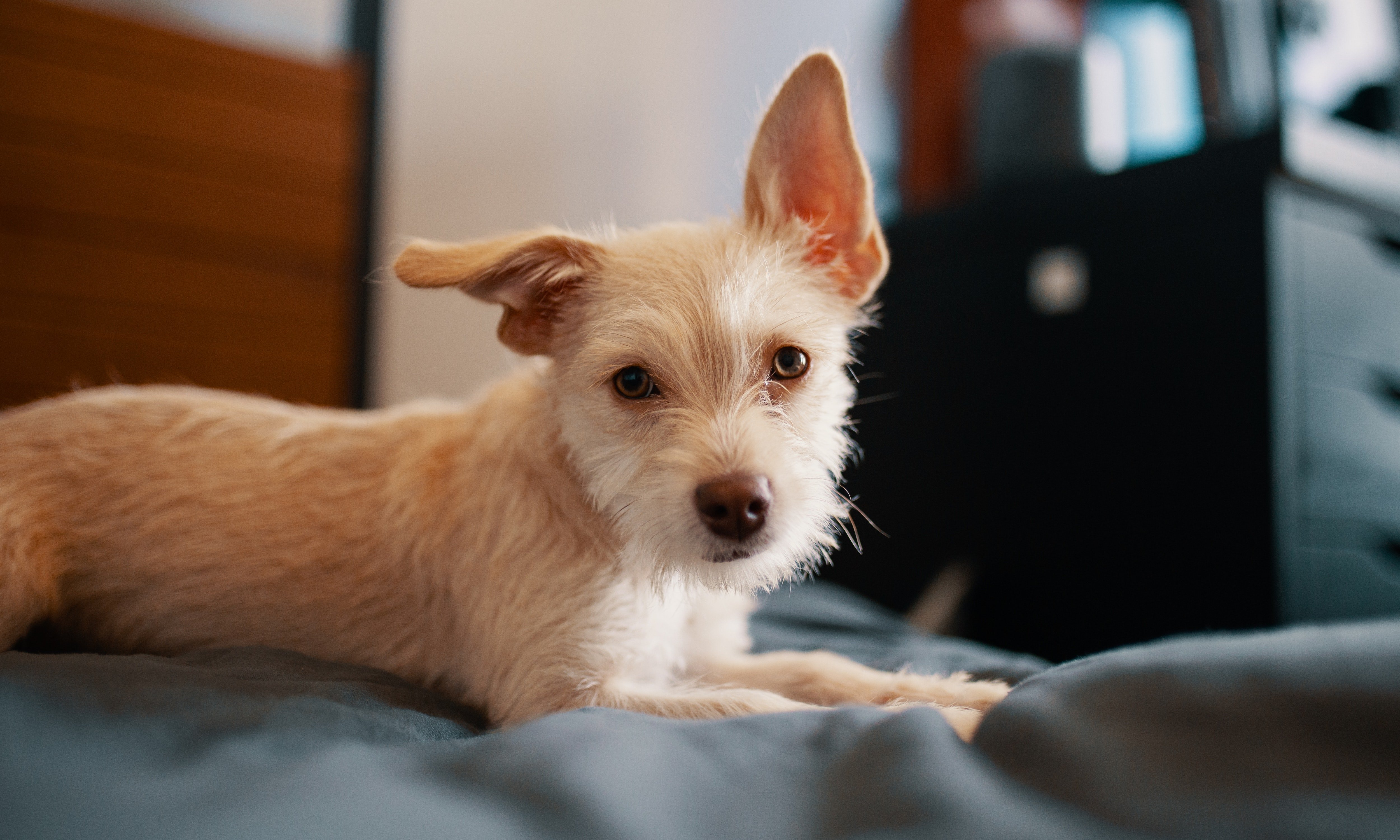 For illustration purposes only | Source: Pexels
"He likes you! That's weird," Ronnie said, marveling.
Bartie took his hand away. "Ok, guys. It's 10. Your mom said that was your bedtime. Time to sleep," he said, and they both went to their rooms.
Meanwhile, Scooter sat on the couch next to Bartie while the former detective – now a humiliated and unemployed policeman – contemplated everything.
Ina had three kids. She left New York 5 years ago when she had only two and had another later, who was only 1. She was single but somehow could afford a house in this nice neighborhood with rooms for all her kids. She also had Scooter, a dog who liked to stay in her room all the time, just like what Mr. Glanville said about his wife's dog.
The wheels in Bartie's head turned for hours until Ina walked in, whispering.
"Thank you so much. Closing time ran a little too long. How was everything?" she asked, grinning slightly. "Oh, Scooter is out here. That's odd."
Bartie thought about waiting or easing into the conversation. But he couldn't. "Ina, did you work for Mr. Glanville in New York?"
Ina froze as she took her jacket off and turned to look at Bartie's face. Her expression was pure unadulterated…fear. Real fear. The kind Bartie only saw in victims.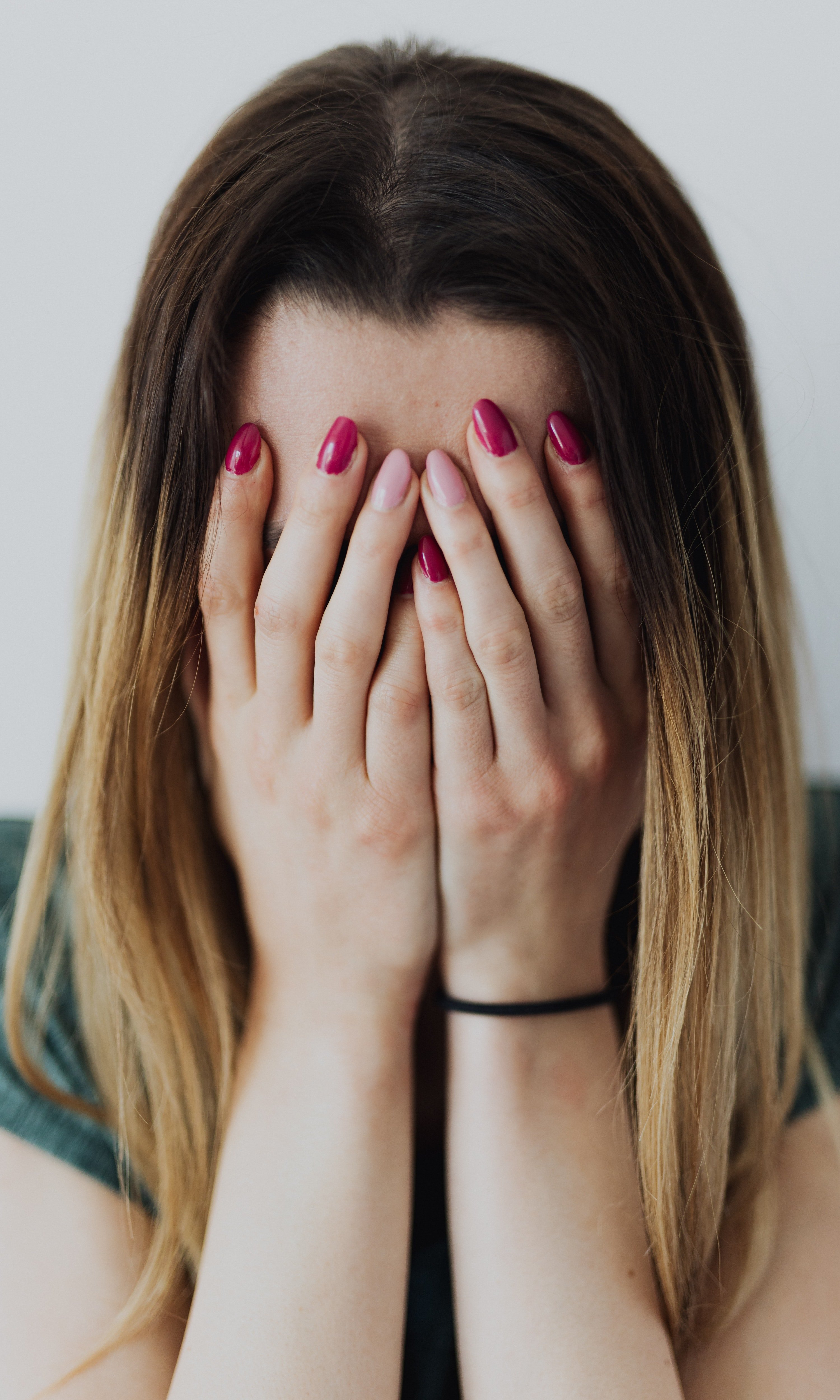 For illustration purposes only | Source: Pexels
"Please, I won't do anything to you or your family, but I was a detective on the case of Mrs. Glanville's murder. I could never solve it. He was acquitted because there wasn't much evidence. But this dog… Scooter was their dog, right?" Bartie asked and watched as Ina's face trembled. Her features tried to stay in place, but she couldn't control them for long.
Finally, she plopped down on the couch. "Please, don't arrest me," Ina pleaded, her voice choked from unshed tears.
"I will not. Remember, I haven't even started as a policeman here. I need to know the truth. What happened?" Bartie questioned, his tone calm and collected.
"Mr. Glanville had several mistresses over the years, and I think he finally wanted to leave his wife. But she once told me that they didn't have a prenup, so he couldn't divorce her, or she would take him for everything he was worth," Ina started, her voice slow and scared. "But he… he… he killed her."
"And you saw it?"
"I was not supposed to. It was like 1 a.m.," she continued. "I had walked out for a glass of water and saw the entire thing. I was about to run away, but Mr. Glanville stopped me and threatened my kids and me, and then he gave me an envelope with a lot of money and gold jewelry. I packed what I could and rushed my babies to the car. Thank God they were all sleeping. And when I was about to bring my last bag… Scooter rushed to the car. So, I took him."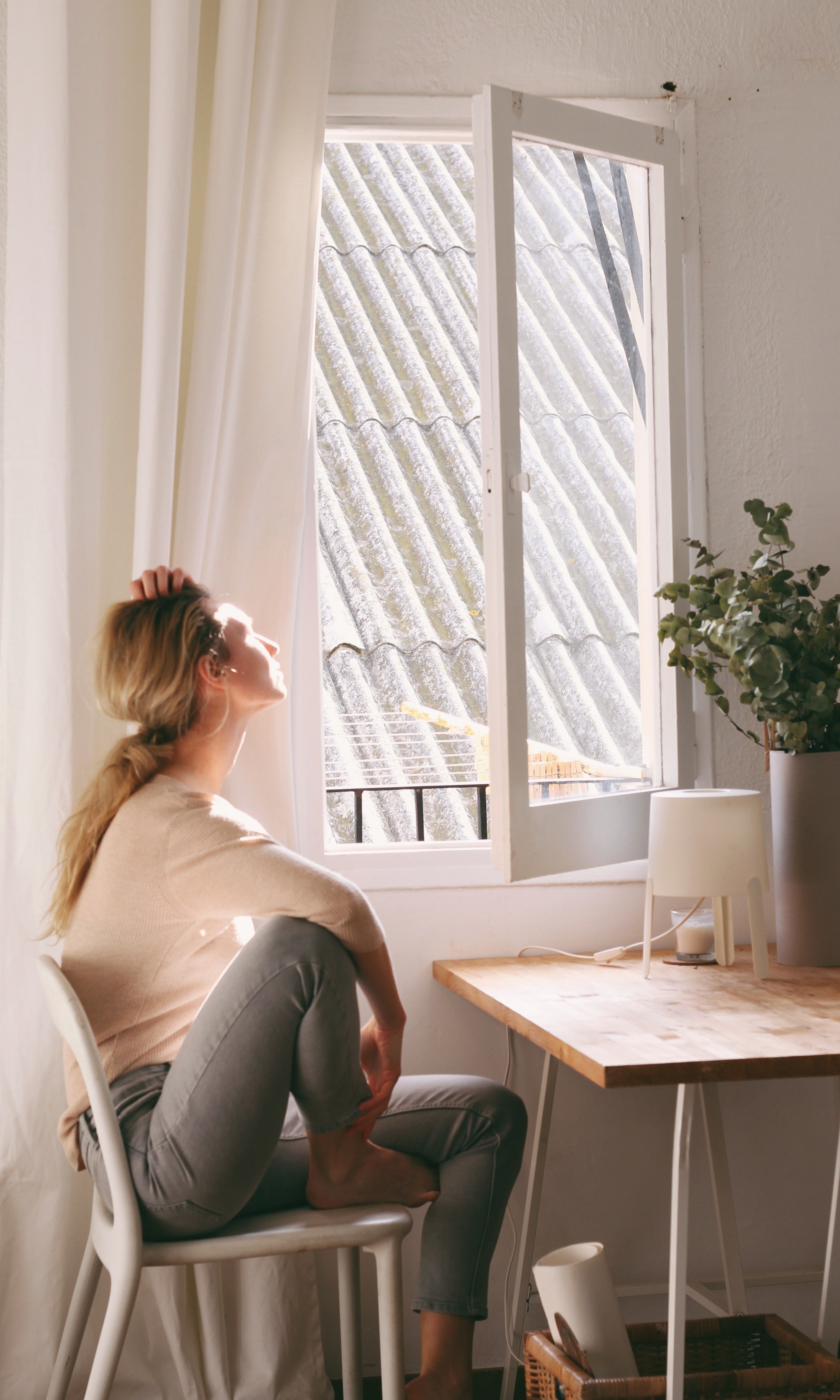 For illustration purposes only | Source: Pexels
Bartie hated that she didn't call the cops on the rich man, but he understood. She was a victim too. She had protected her children.
"You need to tell the truth, Ina," he said quietly.
"I can't do it, Bartie. I can't. My kids," Ina shook her head.
"I'll protect you. I swear," Bartie assured her.
"You can't. He's rich and connected, and powerful. He'll kill my babies and me," she continued, the tears finally falling. "I've been living with this for so long. It's been killing me. But I can't. I can't. I can't."
"Ok, ok, ok," Bartie held his hands up and sat next to her, holding her sobbing body. "We'll take things slow."
Ina cried and sobbed and wailed as quietly as she could. Bartie held her for hours and, finally, went home around 4 a.m., leaving her to think about it.
A few days later, Ina showed up at the door and said she was ready. She thought about it, and now that someone else knew the truth, she could finally get rid of the terrible secret she had kept like a coward all those years.
"I have to do it. He deserves to rot in jail. I have to do it for me, my kids, and Mrs. Glanville," she cried, and Bartie held her once again.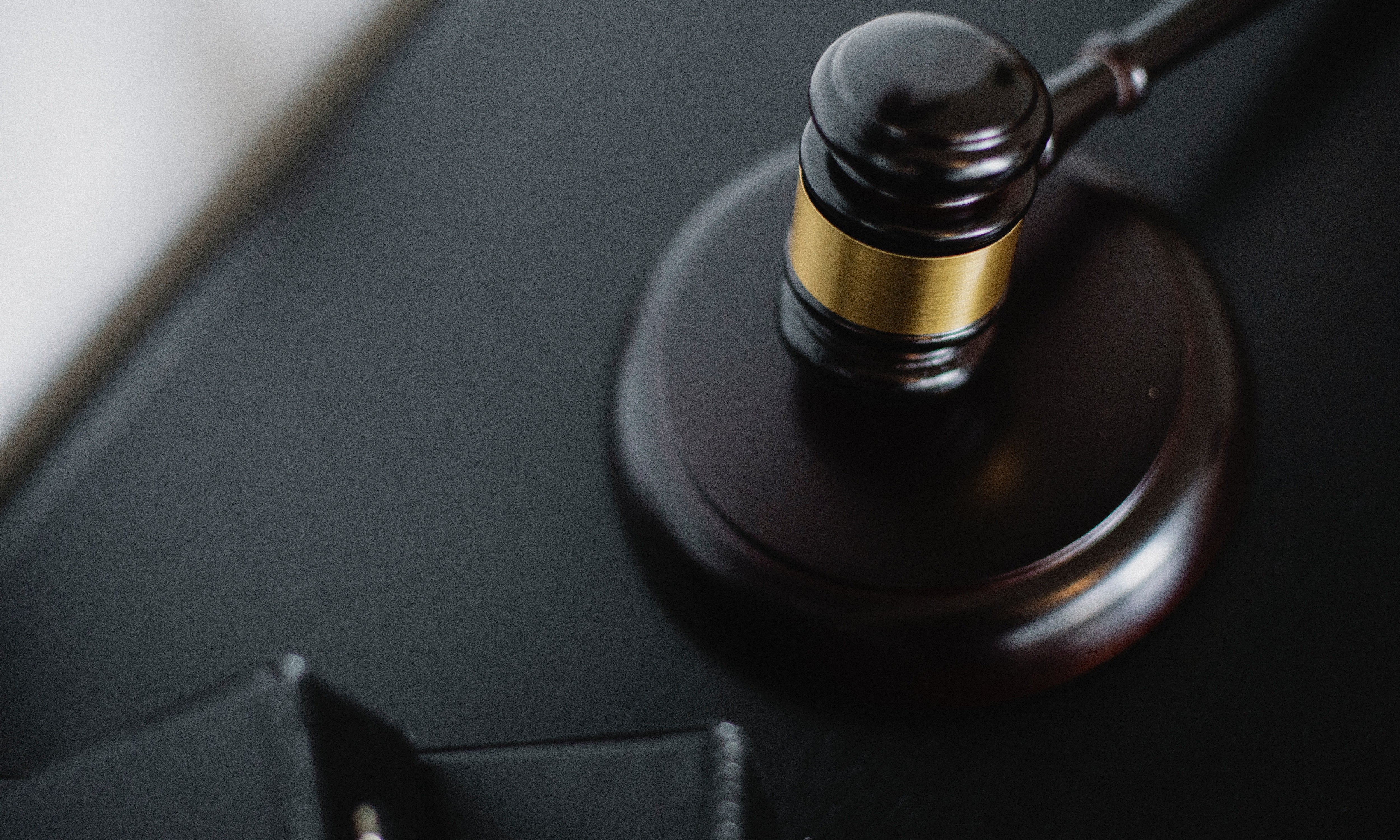 For illustration purposes only | Source: Pexels
The new case took a long time because Bartie's former colleagues didn't want to reopen it, but Ina was a witness and had some insight into Mr. Glanville's doings that the police didn't before. The information led them to find new evidence of the murder they couldn't have before, and they even encountered Mr. Glanville's shady dealings.
Finally, a jury convicted him of the murder and other charges thanks to Ina's testimony and everything the force found.
When all was said and done, Ina moved from Colorado to London, hoping that Mr. Glanville or his goons would never find her and her kids. Bartie returned to New York and got his spot back as a detective, feeling like an avenging hero for taking down a real-life villain.
What can we learn from this story?
Never disregard your instincts, even if you're not a detective. You should always follow your instincts because your brain can tell them things you don't understand. In this case, Bartie's intuition solved the 5-year-old case.
Doing the right thing is scary, as there are real villains in the world, but you must be brave. Ina was brave enough to reveal what she had shamefully kept secret, which finally led to justice.
Share this story with your friends. It might brighten their day and inspire them.
If you enjoyed this story, you might like this one about a policeman who answered the distressed call of a kid crying for his mother.
This piece is inspired by stories from the everyday lives of our readers and written by a professional writer. Any resemblance to actual names or locations is purely coincidental. All images are for illustration purposes only. Share your story with us; maybe it will change someone's life. If you would like to share your story, please send it to info@amomama.com.
Read More: World News | Entertainment News | Celeb News
Anomama