Princess Diana was seen as a pure-hearted woman who put other people's needs first, but she had another side that wasn't always visible. She revealed it once when Oprah Winfrey came to visit the UK.
During Princess Diana's 1995 BBC interview, among other things, she shared about the charitable work she'd been doing the previous year. The Princess of Wales revealed how she'd worked with several organizations.
She worked with those addressing homelessness, AIDS, leprosy, cancer treatment and research on sick children, and even the English National Ballet. Diana wasn't afraid to travel to places ravaged by poverty and war as she supported the causes she favored.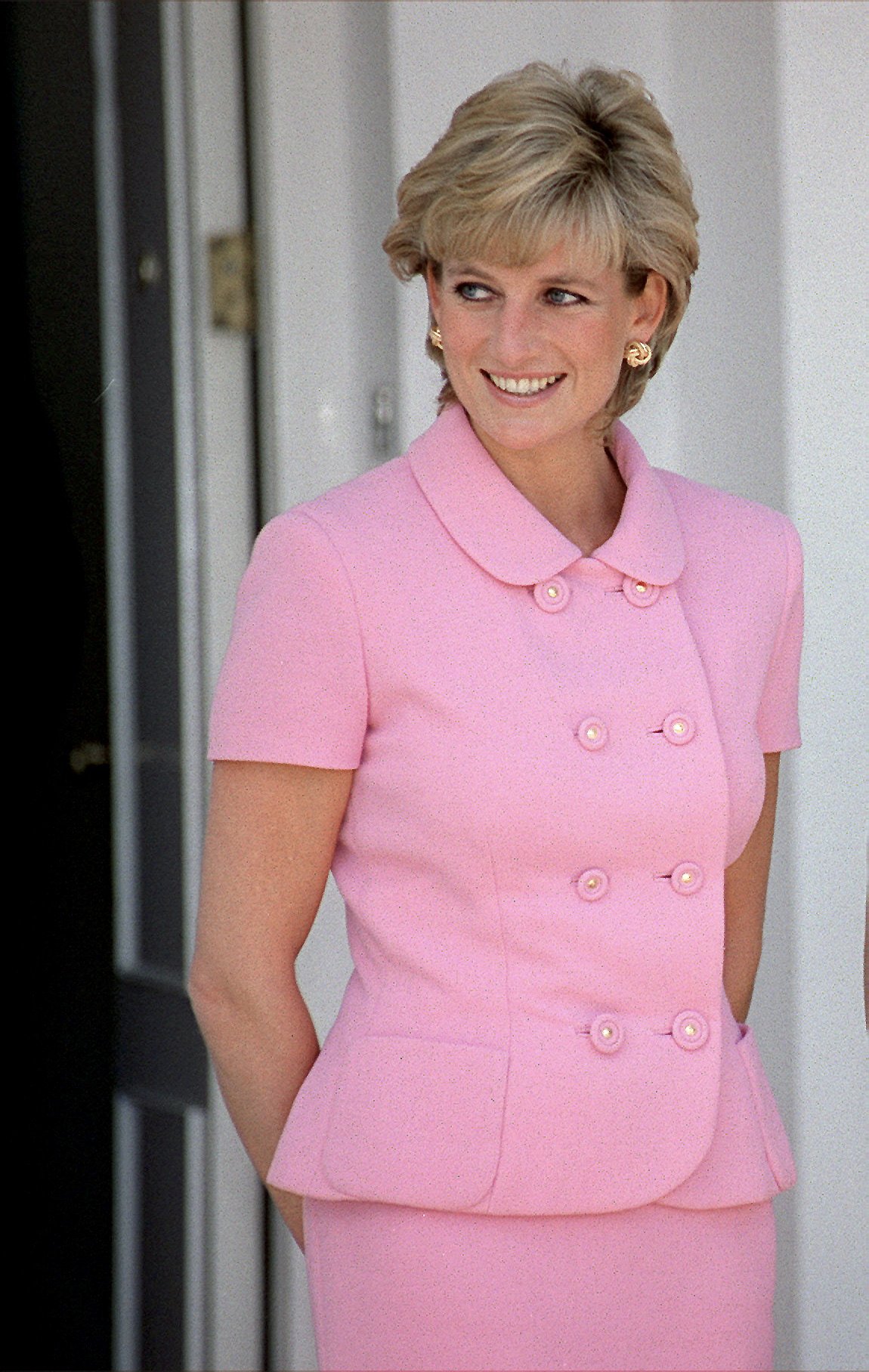 Princess Diana in Argentina on November 24, 1995. | Source: Getty Images
Prince Charles' ex-wife shared how she'd hoped her work would assist in transforming into the "queen of people's hearts." Some places she visited included Angola, India, Bosnia, Afghanistan, Pakistan, and Cambodia.
She found herself being rebuked by British politicians for being involved in areas that were off-limits to the Royal Family. Instead of backing off, the late princess described herself as such:
"I am not a political figure. I am a humanitarian figure, and I always will be."
When it was revealed that Diana visited London hospital patients secretly at night, the media started calling her the "angel of mercy." The royal was entirely giving, and she sold off 79 of her most expensive dresses at one point.
The gowns were auctioned at a charity in New York at Christie's. The princess' annual expenses were estimated at $1.2 million and included clothing, health clubs, personal fitness trainers, psychotherapy, colonic irrigation, aroma therapy, and other treatments.
Diana even earned tributes from charity groups because of her work. Deanne Jade, the founder and principal of the National Center for Eating Disorders, said Diana "appealed to the princess in every woman."
The People's Princess sadly passed away in August 1997 in a car crash in Paris after being chased by the paparazzi. On July 1, 2022, the late royal would've celebrated her 61st birthday.
The book "Diana: Closely Guarded Secret" revealed that the royal first experienced the reality of homelessness in September 1989. It happened when Cardinal Basil Hume invited her to visit the Passage Day Centre in Carlisle Place.
Two police officers dressed in shabby clothing were placed strategically to monitor Diana's security. No one in the Royal Family had taken on the task of meeting people with mental health issues, substance abuse, and more.
The People's Princess arrived wearing simple clothes: a sweatshirt and jeans. She got to speak to the people affected by homelessness for an hour, hearing about their living conditions and the food they managed to find.
One incident that occurred during the visit was when one man in filthy clothes confronted Diana. His breath smelled like liquor while he accused her and other wealthy people of visiting for half an hour before challenging her to live on the streets to feel what he felt.
When her chief bodyguard, Ken Wharfe, readied himself to move the man away, Diana discouraged him. She listened intently and calmly as the man complained, with several expletives thrown in.
The royal whispered to Wharfe that she was okay, then looked at the man and said, "Well, the reason I am here is to see exactly what it is like so that I can help in any way I can." Her response got the support of the other homeless people, and they shut the upset man down.
The man's words stuck with Diana, and on her drive back to Kensington Palace, she noted to Wharfe that perhaps he was right. The bodyguard tried to reassure her, telling her she was doing well, must be true to herself, and follow her instincts.
His words made Diana contemplate and then said, "This is the work I want to get involved in from now on, Ken." The royal shared that she wanted to do something positive for the "unfortunate people."
It was the first time a royal had gone out of their way to visit people society had shunned. Since then, Charles and their sons, Princes William and Harry, have made similar visits to follow her example.
THE OTHER SIDE OF DIANA'S CHARACTER
In the book "William at 40: The Making of a Modern Monarch," it was revealed that besides Diana being known for her charity work and kind heart, she also had a different side. In the documentary, "Diana, Our Mother: Her Life and Legacy," Harry said:
"Our mother was a total kid, through and through…One of her mottos to me was 'you can be as naughty as you want, just don't get caught.'"
The book noted how the Princess of Wales encouraged her son's "mischievous nature." William would allegedly act as a "tattle-tale," spilling on Harry's exploits to "their nanny or police officer's attention."
So one time, she [Princess Diana] had Oprah Winfrey over for lunch at the palace and had tomato mousse.
However, the older sibling's efforts didn't lower Harry's spirits because their mother appeared to think the latter's "behavior was hilarious." One time Diana was called to the headmistress's office because of Harry's behavior, but when she heard what he'd done, she "simply burst into a fit of giggles."
It was once reported that "Diana was always full of mischief." The BBC interview she did in 1995 included her speaking about her failed marriage to Charles, and she allegedly suggested the network announce the airing during her ex-husband's birthday.
THE HILARIOUS INCIDENT WITH OPRAH
Darren McGrady, Diana's personal chef at Kensington Palace, who worked with her for four years, shared how the royal removed the grand banquet tables. She preferred to seat ten people at a round table to connect with everyone.
If she were alone for lunch, the princess would eat on the countertop in the kitchen. McGrady would make a tray for her and tidy up the kitchen as they chatted while she ate, and she'd make her tea if he was busy.
The chef noted how the rest of the Royal Family would never do what Diana did. In contrast, when the Queen entered the Buckingham Palace kitchen, the staff stopped what they were doing and moved pans to the stove side.
They would step back three paces and bow. After Diana overcame her bulimia, she changed to a fat-free diet and started working out, but just because she was on a diet didn't mean she wanted her guests to suffer and miss out on McGrady's full spectrum of cooking.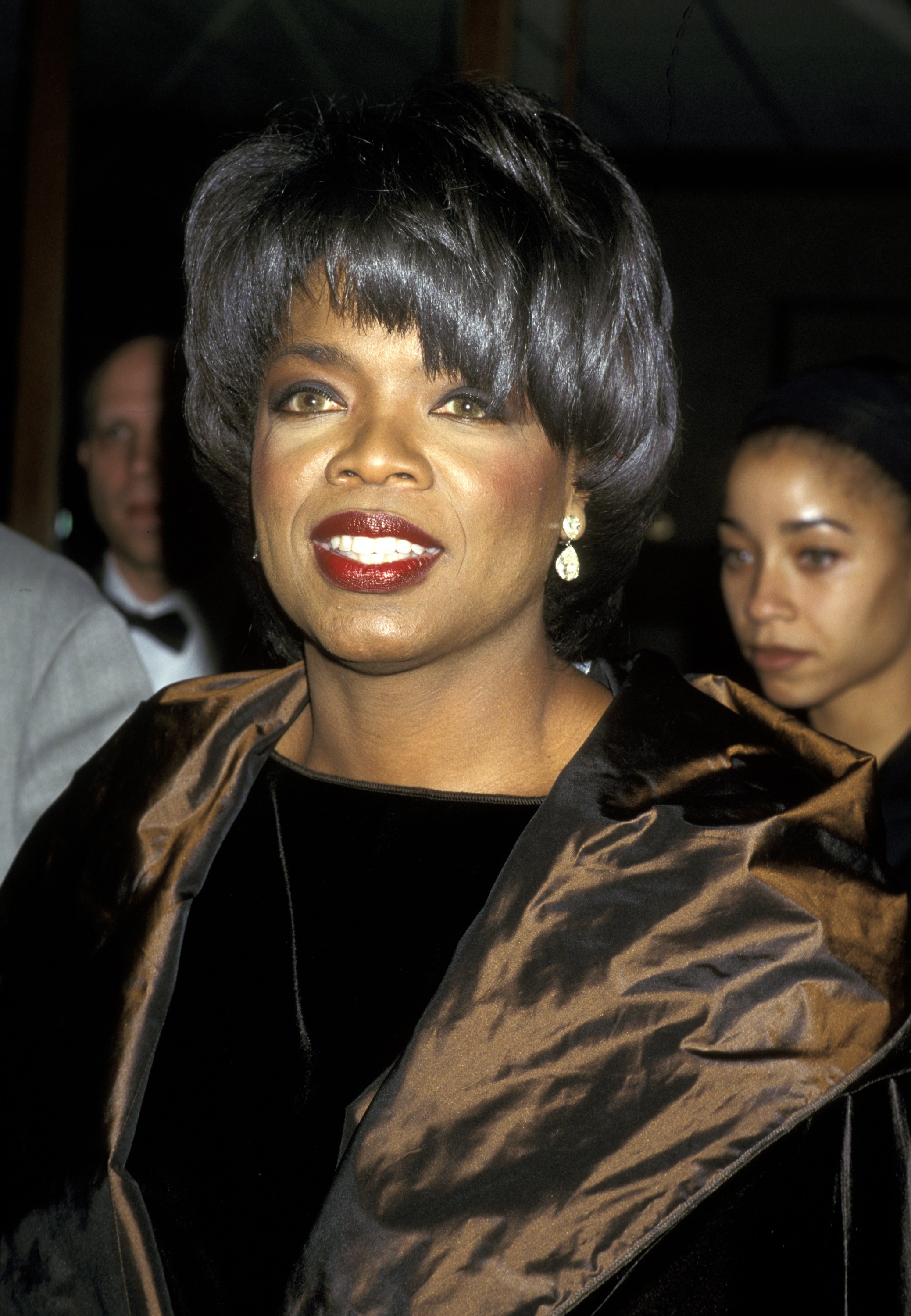 Oprah Winfrey at the opening night of Alvin Ailey Dance Performance in New York City, New York, on December 4, 1996. | Source: Getty Images
One time, she had Oprah Winfrey over for lunch at the palace and had tomato mousse. After eating a few mouthfuls, Winfrey said, "I don't know how you stay this thin, eating such delicious meals."
Perhaps not wanting to seem rude, the royal replied, "I just eat small portions and work out." However, the truth was that she'd gotten McGrady to give her a fat-free version of his tomato mousse, while Winfrey ate the full-fat version, and Diana never confessed!
Anomama