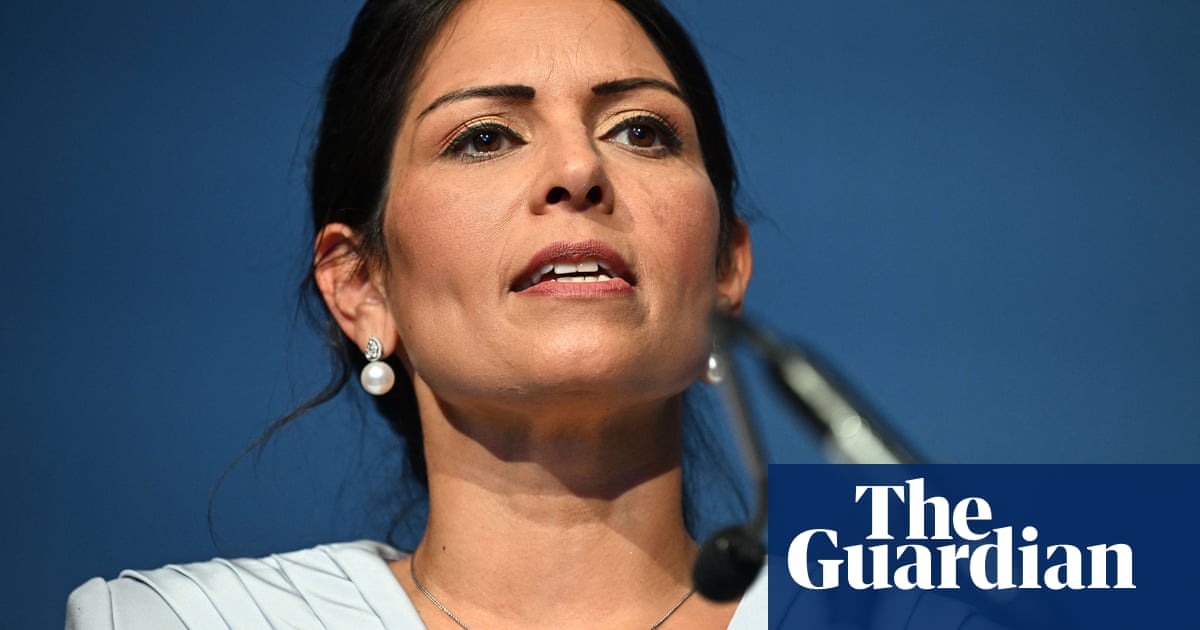 Priti Patel will attack the Conservative party leadership, blaming heavy local election losses on "those in power and control", in a speech on Saturday.
The former home secretary is expected to accuse the Tory leadership of having "done a better job at damaging our party" over the past year than Keir Starmer's Labour party or leftwing campaign groups.
She is due to speak at the inaugural conference of a group promising to restore grassroots control to the Conservatives, the pro-Boris Johnson Conservative Democratic Organisation (CDO).
The event, which will also feature speeches from Johnson allies Jacob Rees-Mogg and Nadine Dorries, takes place in Bournemouth throughout Saturday.
In extracts of Patel's speech, seen by BBC News, she is also expected to say that "errors and mistakes made by a minority in Westminster have cost [the] party dearly".
The MP for Witham returned to the Tory backbenches when she resigned in September last year after Liz Truss's election as party leader.
She is expected to tell the CDO conference that if Conservative leaders spent more time with the grassroots of the party, "they would be more in touch with the people and with our values".
"And perhaps if they did that, last week we would not have seen 1,000 of our friends and colleagues lose their seats in the local elections and dozens of councils fall out of Conservative control," the former cabinet minister will add.
"Never again should the grassroots of our party be sidelined, neglected and ignored."
Patel is also expected to point the finger at MPs who removed Johnson from No 10, claiming they "took down a vote-winning political giant".
The CDO insists it is not a Johnson revivalist group, and that its only purpose is to make the party more accountable to the rank and file.
While Johnson is reported to have signed bottles of wine for a charity auction, he will not attend, despite the organisers' promise of "very special guests".
Although the CDO's numbers remain relatively small, Conservative central office is sufficiently wary enough to be sending Paul Holmes, the Eastleigh MP and a party vice-chair, to represent it at the conference.
Senior Tory insiders, already concerned at what they see as a party within a party, were especially alarmed when it emerged in March that the former Ukip donor Arron Banks had held discussions with Peter Cruddas, a banker and Conservative peer, about the CDO's work.
Read More: World News | Entertainment News | Celeb News
Guardian