South-East Queensland is facing the prospect of an extended lockdown, a top doctor has warned.
Chris Perry, Australian Medical Association Queensland president, told Today the COVID-19 cluster was escalating rapidly and authorities would likely extend the lockdown for the state's south-east beyond tomorrow.
"I don't think it will stop tomorrow, but we hope it will … what we have to do to stop it from being even worse. We don't want a lockdown that goes like a Victorian lockdown, we prefer one that goes a few days."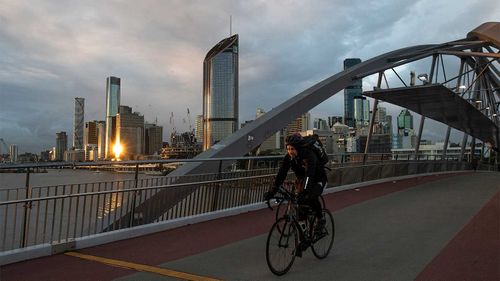 Yesterday Queensland recorded nine new COVID-19 cases – the biggest single-day increase in the state since the start of the coronavirus pandemic last year.
Dr Perry said Queensland health authorities are struggling to find the missing link from the recent cases – which includes a medical student who tutored at Indooroopilly High School in Brisbane and a karate school at nearby school.
"These these massive schools that are in the western suburbs of Brisbane, but the problems are the two grammar schools which get pupils from all over South-East Queensland and they are large schools. This could run everywhere in the south east Queensland."