Robbie Amell's wife, Italia Ricci, is a star in her own right. The lovers met in the mid-2000s and have taken their time with their romance. After nearly a decade of dating, they tied the knot and are now a family of three with their baby boy.
On the morning of October 16, 2016, Italia Ricci changed her beau's name to "Husband" in her contacts. The man she would marry that day was the actor and her longtime lover Robbie Amell. The couple tied the knot in a traditional Italian ceremony in Los Angeles.
They had a wedding party of ten bridesmaids and groomsmen. The bride donned a stunning James Clifford gown that weighed 35 pounds, while her husband looked dapper in a custom Samuelsohn tux with the wedding date embroidered inside his right lapel.
Initially, Ricci wanted a simpler celebration of their union. "I asked him if we could just go to Vegas and get married by Elvis, just because I didn't want to deal with planning a wedding," she recalled.
The lovebirds had their first dance as a married couple to "Never Stop" by Safety Suit and stopped before they were overwhelmed with tears of joy. Amell's father, who works in jewelry design, designed their rings. Ricci felt their night was everything she could've imagined, gushing:
"I still feel like I was just in my own Disney movie. It was a perfect night. Everything that I ever dreamed I wanted my wedding to be — this was better."
Robbie Amell's Wife, Italia Ricci, Is an Actress
Ricci debuted onscreen as Laura Johnson in 2007's "American Pie Presents: Beta House," alongside Amell, who played Nick Anderson. Her next role was in the 2008 musical drama, "The Death of Indie Rock," where she portrayed Diane.
She landed minor parts in several TV shows in the following years, including "Aaron Stone," "How I Met Your Mother," opposite Josh Radnor and Jason Segel, "Greek," "Secret Girlfriend," and "True Jackson, VP."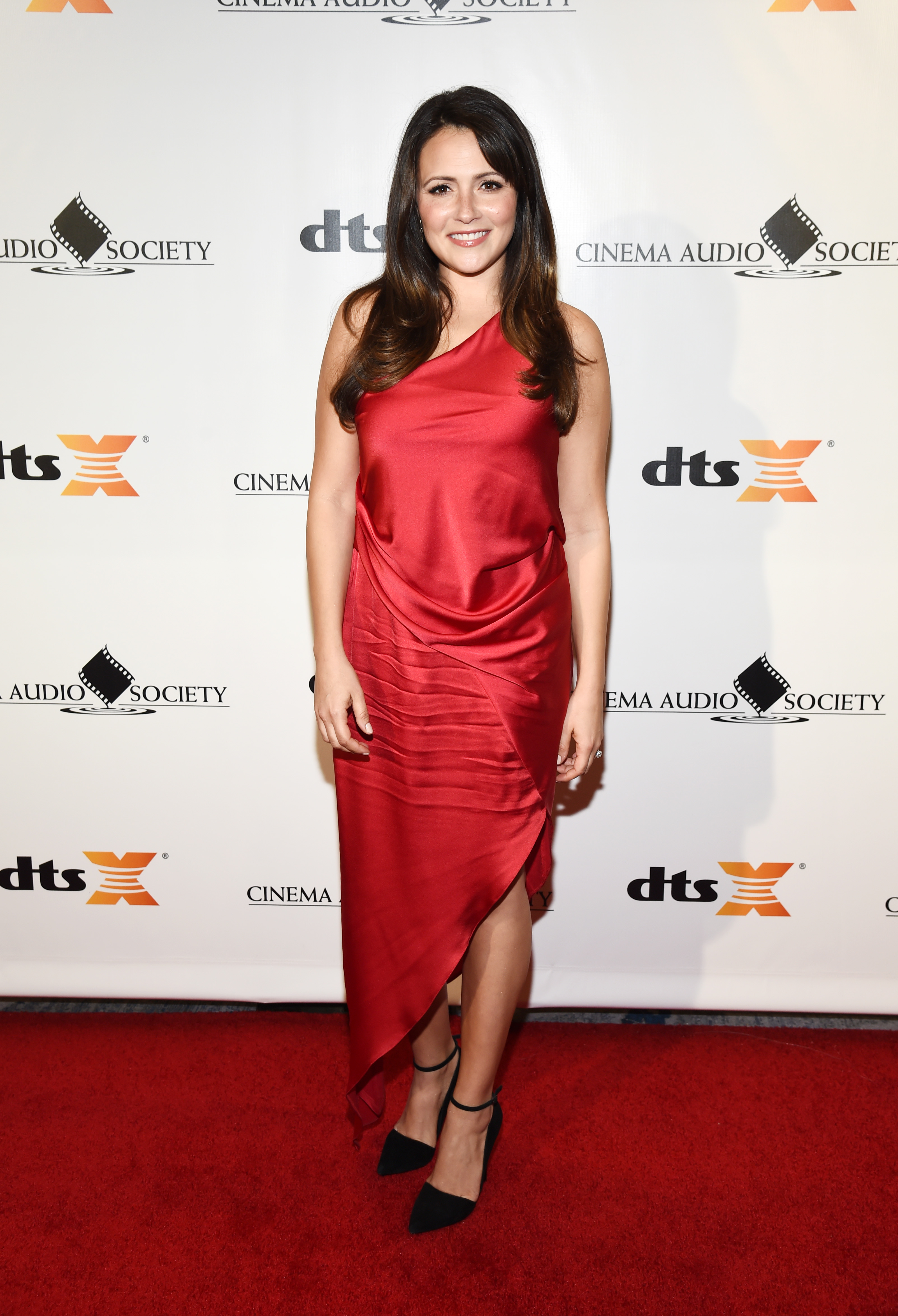 Italia Ricci is pictured at the 56th Annual Cinema Audio Society Awards at the InterContinental Los Angeles Downtown on January 25, 2020, in Los Angeles, California | Source: Getty Images
Today, Ricci is chiefly recognized as April Carver from the ABC drama series "Chasing Life," co-starring Dylan Gelula. She also starred as Emily Rhodes in the gripping Netflix mystery series "Designated Survivor," with Julia Roberts' ex-fiancé Kiefer Sutherland.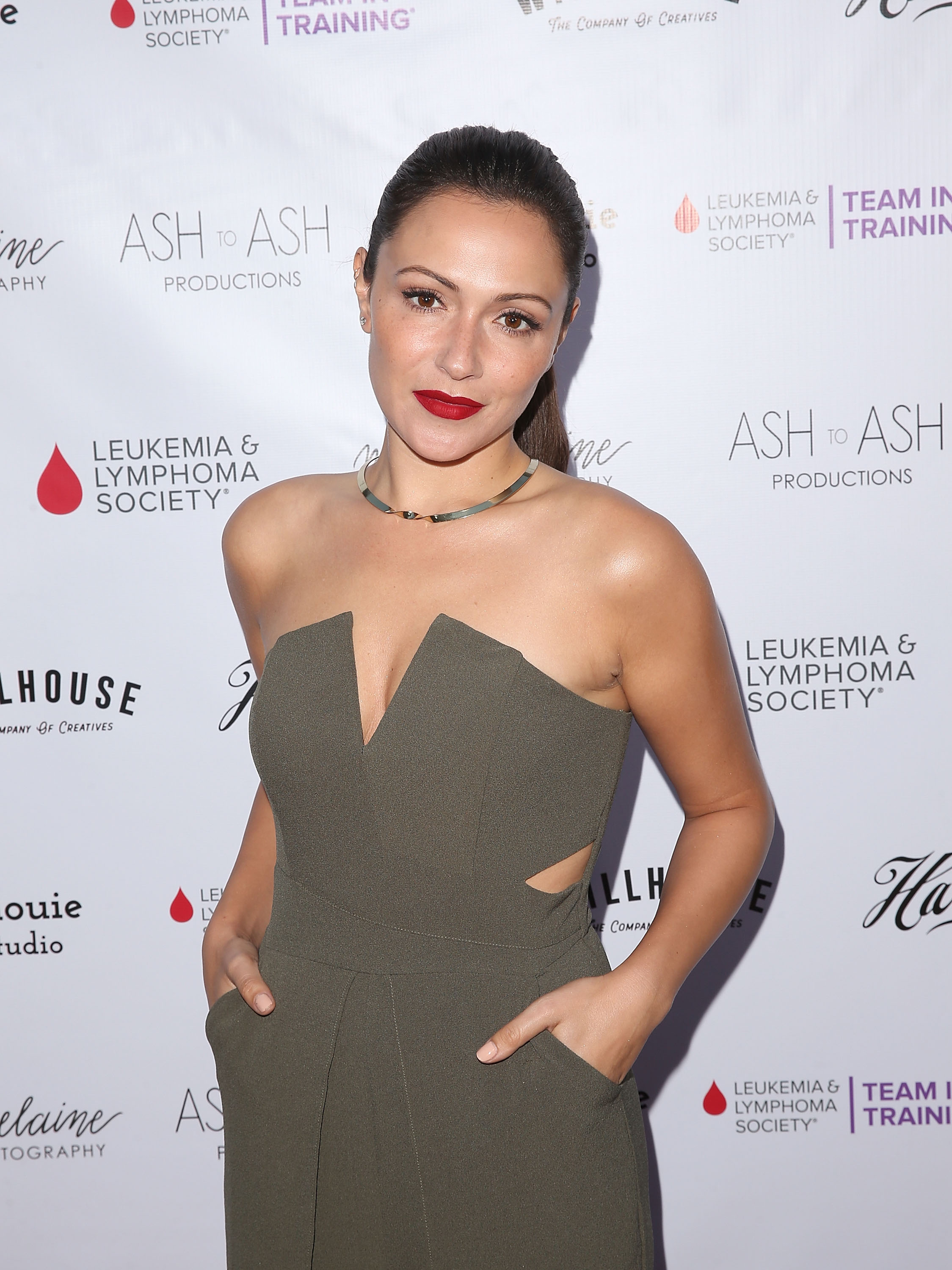 Italia Ricci attends the CAN.PARTY: Hollywood Fights for a Cure event on September 15, 2018, in Los Angeles, California | Source: Getty Images
Robbie Amell and Italia Ricci Met and Started Dating in 2008
Following their collaboration on "American Pie Presents: Beta House," Ricci and Amell began dating. They were open about their relationship and consistently raved about each other during interviews.
The lovebirds also showered each other with love on social media, sharing frequent updates about their romance. Amell asked for Ricci's hand in marriage in August 2014, and she agreed.
The young star shared his excitement on Instagram, writing, "She said yes!!!… I think. I can't really be sure. I'm going marry my best friend.(sic)" Following his announcement, Amell said his fianceé wanted a "long engagement."
"She loves the word 'fiancé,'" he remarked. Hence their two-year wait before finally tying the knot. Amell said Ricci would have anything she desired for the wedding but reserved a veto or two for what he felt mattered.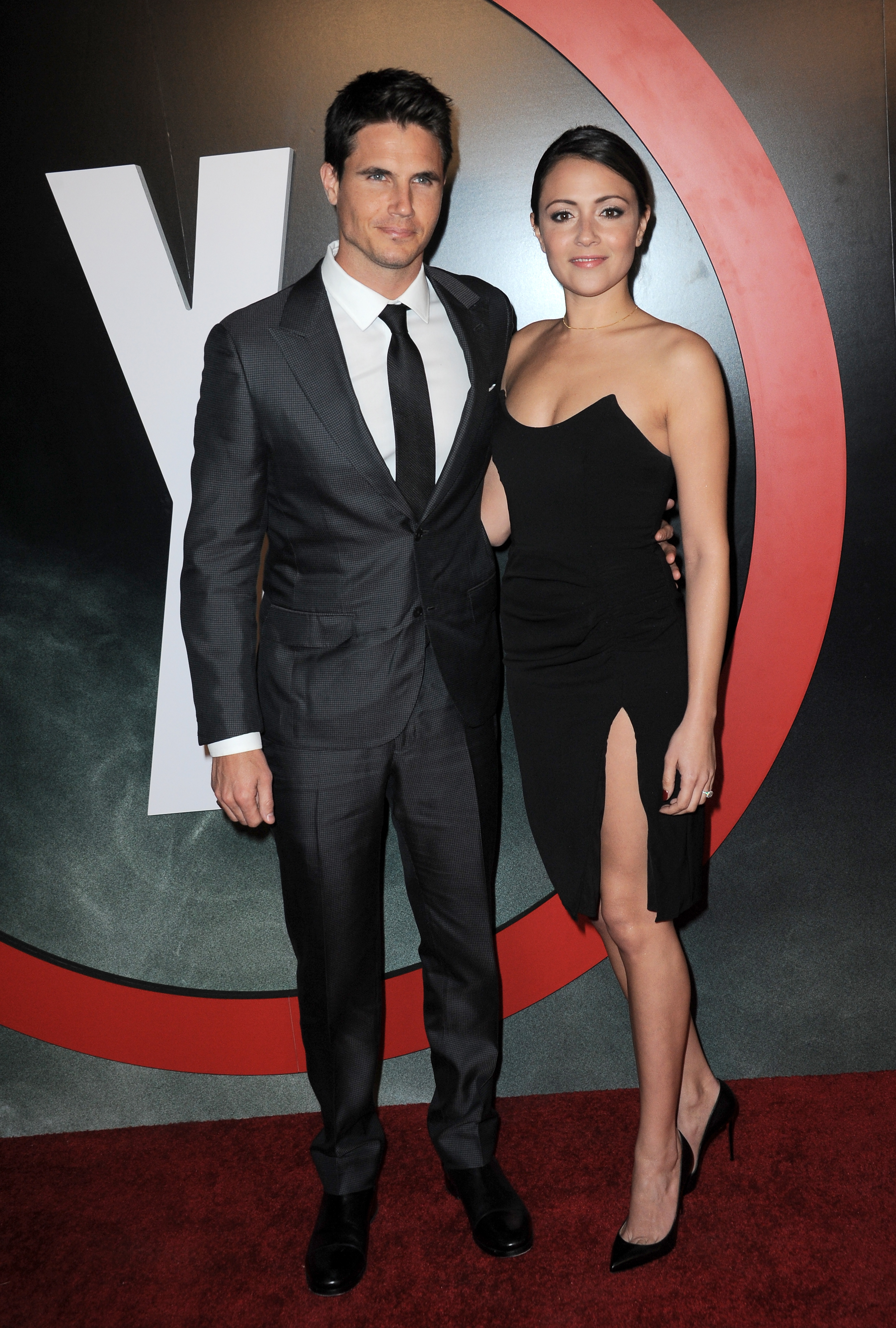 Robbie Amell and Italia Ricci pose at the Premiere Of Fox's "The X-Files" held at California Science Center on January 12, 2016, in Los Angeles, California | Source: Getty Images
Italia Ricci's Pregnancy Was Relatively 'Easy'
Ricci and Amell announced they were expecting their first child in April 2019, with Amell sharing a photo of himself and his wife facing one another. Ricci cradled her baby bump, and Amell cradled his, writing, "One of us is actually pregnant."
Although she admitted that pregnancy is not "that much fun," Ricci's pregnancy had minimal challenges. "According to what I've been reading and when I post something, and I get feedback from fans, I've had a very easy pregnancy luckily," she shared.
Italia Ricci and Robbie Amell Welcomed a Son in September 2019
Ricci and Amell welcomed their baby boy, Robert Amell V, on September 13, 2019. He was born in the wee hours of the morning and weighed nine pounds. He has since appeared frequently on his parents' social media in several heartwarming family pictures and life updates.
Read More: World News | Entertainment News | Celeb News
Anomama