Paris Jackson and Michael Jackson. | Source: Getty Images
Paris Jackson, daughter of music legend Michael Jackson, boldly steps back into the public eye amid a distressing stalking incident. With tattoos as her canvas, she champions self-expression, while her resilience echoes her father's enduring legacy.
Paris Jackson, the daughter of the legendary Michael Jackson, graced the streets of Los Angeles with her presence on a recent Sunday afternoon.
Accompanied by her steadfast companion, a Doberman Pinscher named Koa, Jackson embarked on a leisurely walk – her first public outing since she sought legal protection against a persistent stalker who had plagued her life for four long years.
In the wake of the unsettling incident that saw an intruder scaling the fence of her residence and invading her privacy, Jackson has taken precautions to safeguard herself. On this particular day, a watchful security guard trailed closely behind as she set out from her Los Angeles abode.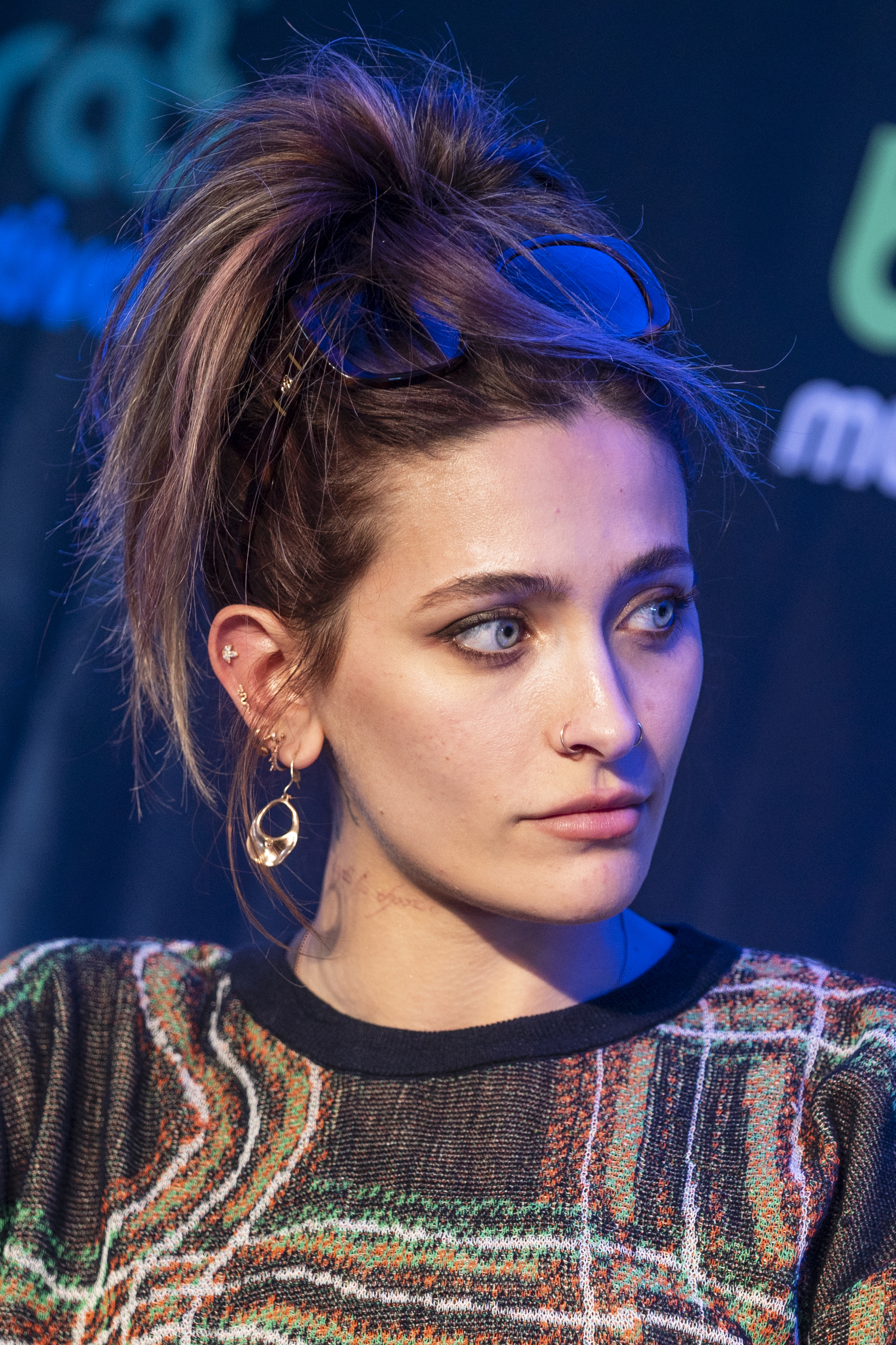 Paris Jackson on June 18, 2023 in Manchester, Tennessee. | Source: Getty Images
Despite the shadows of recent events, Jackson exuded an air of nonchalance and free-spiritedness. She chose to embrace the Southern California sunshine in tattered denim overalls that had been transformed into casual shorts. Beneath, a simple white tank top sans bra revealed a canvas of tattoos gracing her arms and shoulders.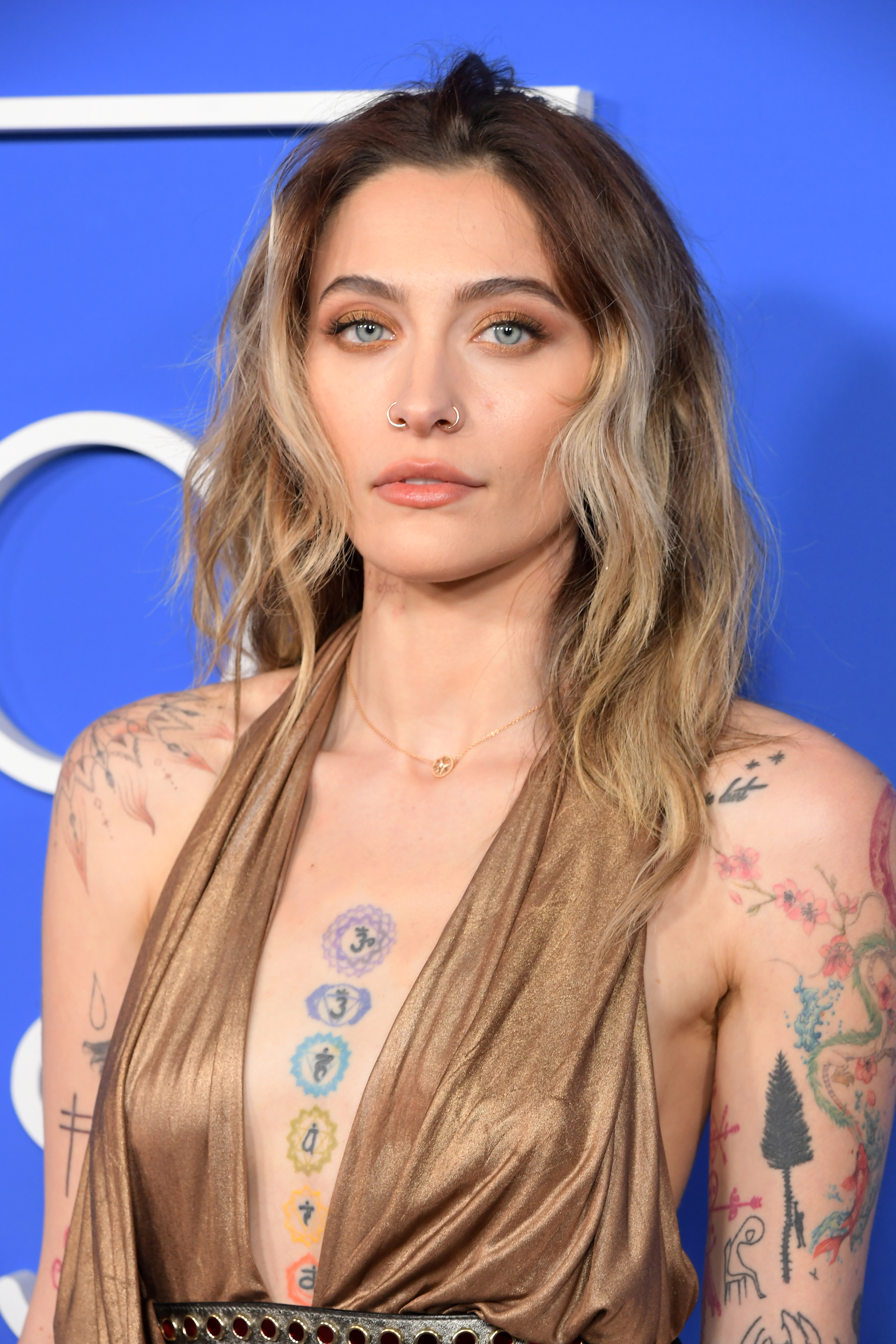 Paris Jackson on March 21, 2023 in Los Angeles, California. | Source: Getty Images
One overall strap dangled playfully at her side, offering a glimpse of her trim figure. Accessorizing with chic sunglasses, an assortment of rings, bracelets, and cascading necklaces, Jackson's edgy, rocker-inspired look came together effortlessly. Her long, dyed-blonde hair was casually bundled into an artfully disheveled bun.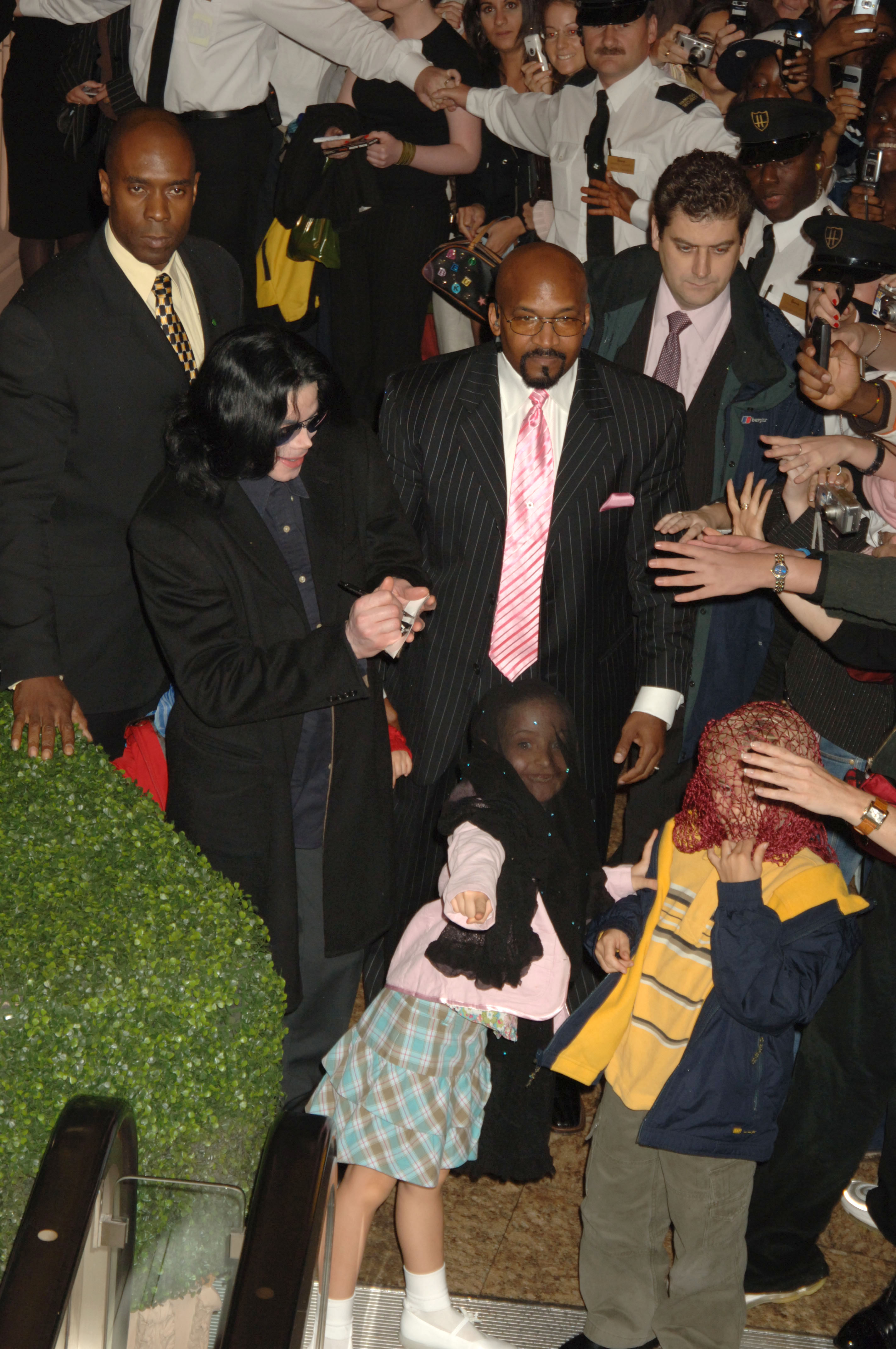 Michael Jackson walks with his children, Paris and Prince on October 12, 2005 in London, England. | Source: Getty Images
Her choice of footwear, brown high-top sneakers, added a touch of practicality to her ensemble, ensuring comfort during the outing. Meanwhile, Koa, her loyal four-legged companion, sported a military green harness adorned with a clear directive: "Do not pet."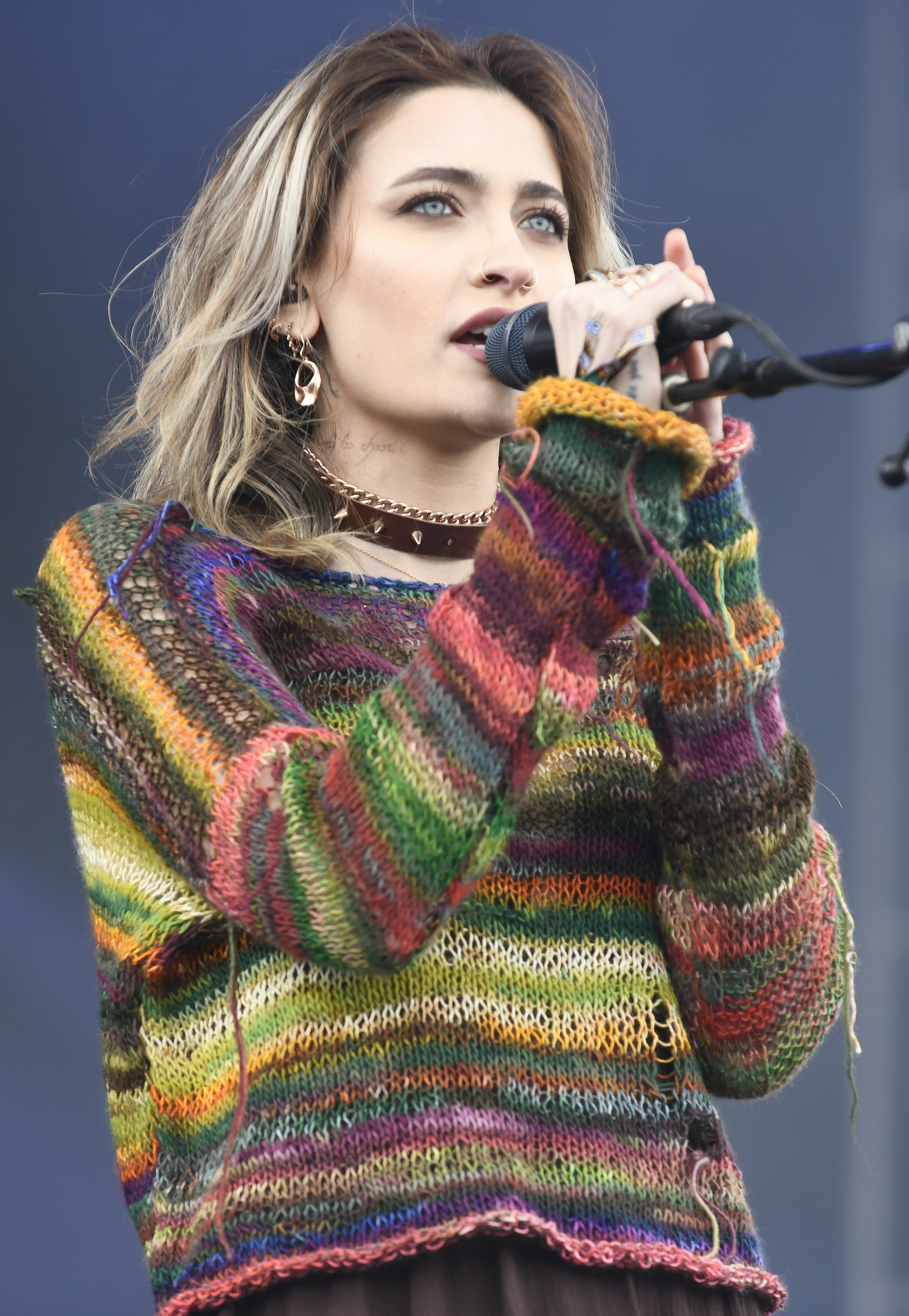 Paris Jackson on February 26, 2023 in Tempe, Arizona. | Source: Getty Images
As Jackson ventured forth, she paused briefly to engage with a young admirer, their interaction culminating in an affectionate hug. It was a heartwarming moment that stood in contrast to the mixed reactions her images would later receive. Weeks earlier, Jackson had given her fans an unfiltered glimpse of her body in a bid to challenge celebrity beauty standards.
Social media buzzed with commentary, both positive and negative, as fans and observers weighed in. Some critics couldn't help but comment on the tattoos that adorned her arms, offering cheeky comparisons and playful jabs. On the other hand, admirers commended her evolving sense of self-expression and applauded her for embracing change. One follower wrote:
"Why did she do all that to her arms? She was so cute."

facebook.com/DailyMail

facebook.com/DailyMail

facebook.com/DailyMail

youtube.com/@EntertainmentTonight

youtube.com/@EntertainmentTonight
Jackson's journey through life has been anything but easy. Following the untimely passing of her father, the world-renowned Michael, when she was a mere 11 years old, Jackson, along with her brothers Prince and Blanket, found themselves navigating a vastly different world.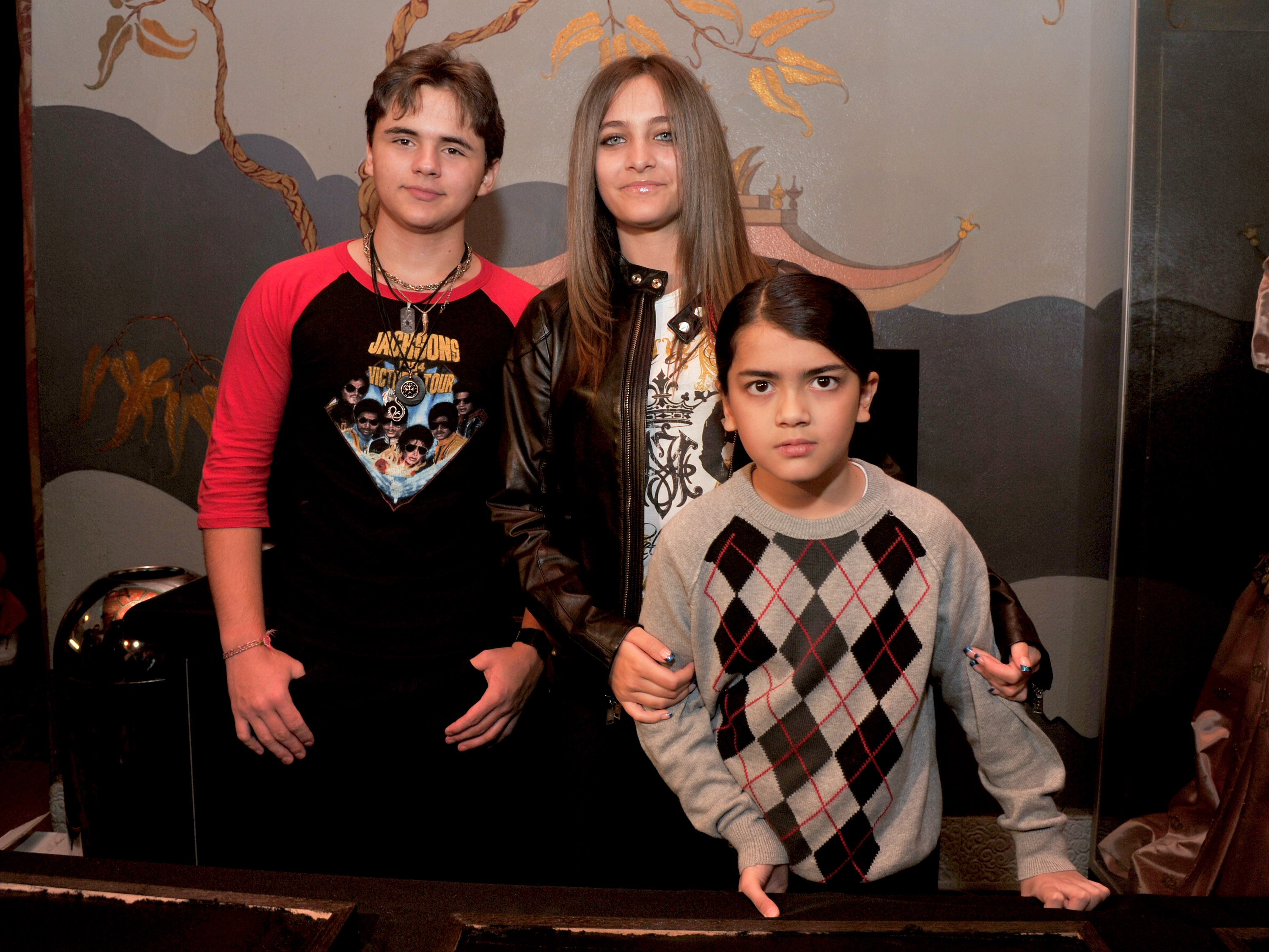 Prince Michael Jackson, Paris Jackson, and Blanket Jackson on January 26, 2012 in Los Angeles, California. | Source: Getty Images
In her quest for healing and self-expression, Jackson has accumulated a remarkable 50 tattoos, nine of which pay homage to her iconic father. She candidly acknowledges the challenges she has confronted, including struggles with self-esteem, depression, and self-harm.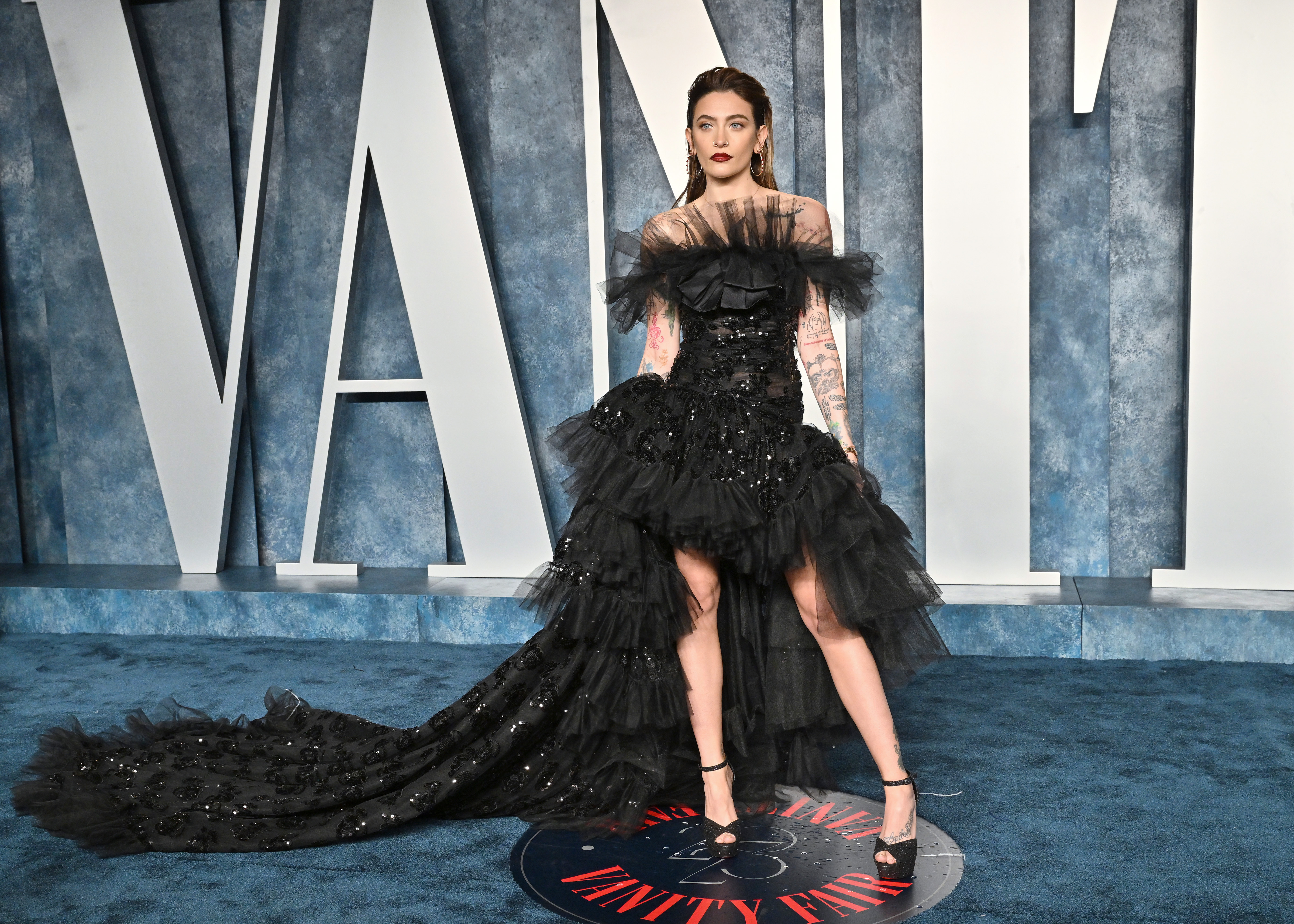 Paris Jackson on March 12, 2023 in Beverly Hills, California. | Source: Getty Images
Despite the vast inheritance she stands to receive from the Michael Jackson Family Trust, estimated to exceed $1 billion, Jackson is resolute in her desire to carve her own path and earn her own way in the entertainment industry. Music, modeling, and acting are among her endeavors, offering her not only a livelihood but also a therapeutic outlet.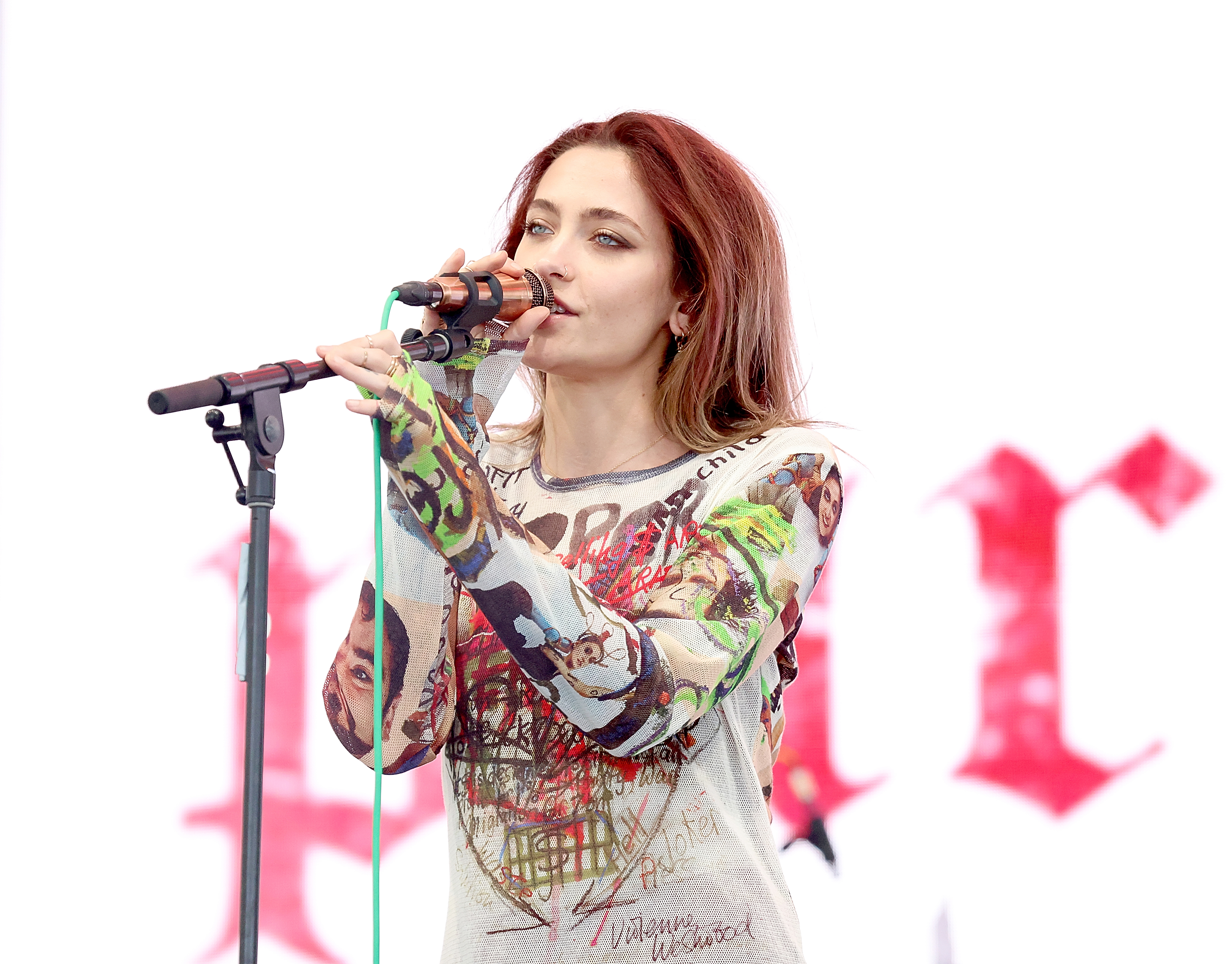 Paris Jackson performing during Bonnaroo Music & Arts Festival on June 18, 2023 in Manchester, Tennessee. | Source: Getty Images
A Daughter Forever Missing Her Father
The absence of her father has left an indelible mark on Jackson's life. She ceased celebrating her own birthday and grappled with profound self-esteem issues. According to her former personal chef, Kai Chase, Jackson hasn't marked her own birthday since the passing of her father. The emotional scars remain as she endeavors to find herself in a world without her guiding light.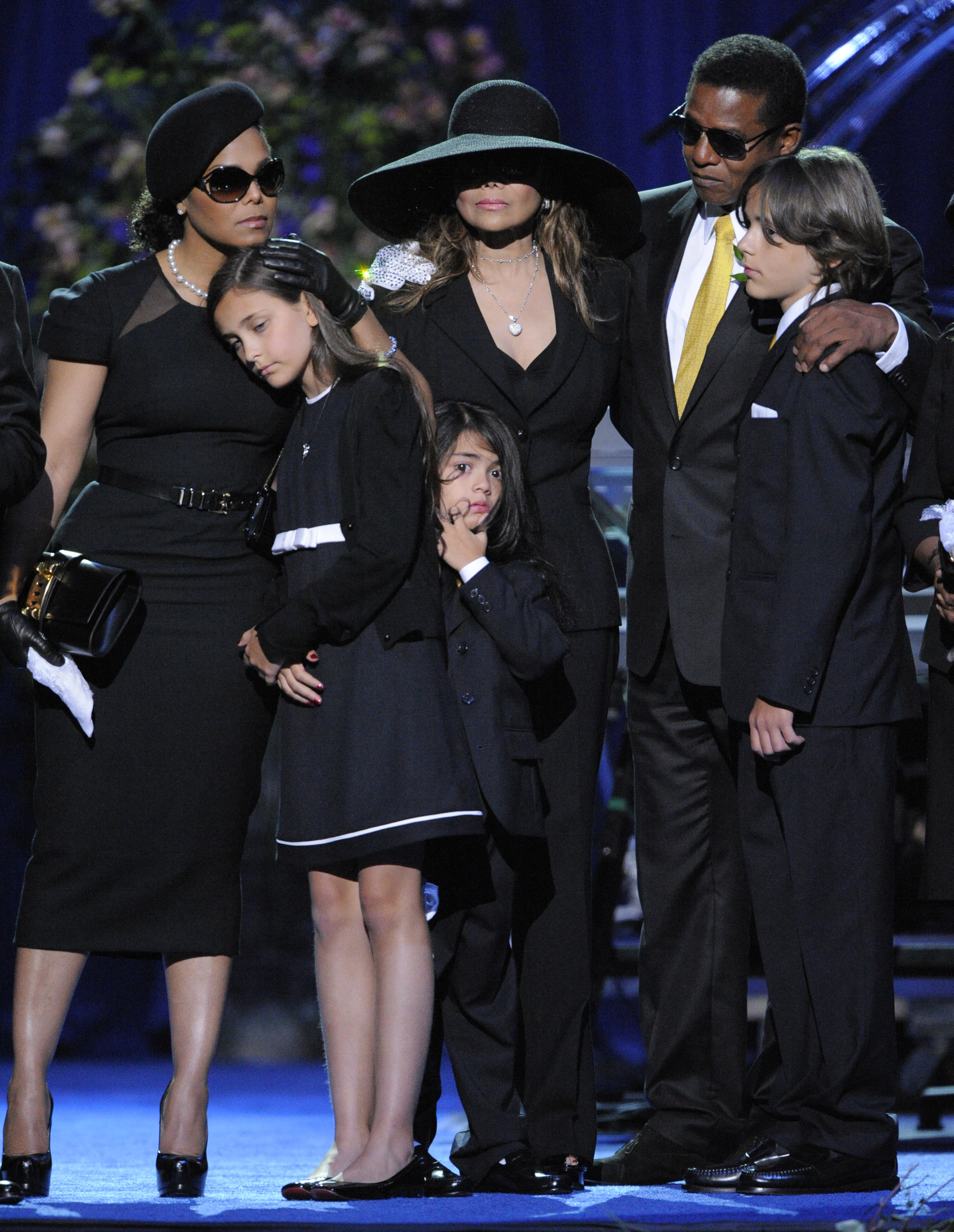 Janet Jackson, Paris Jackson, Prince Michael II, La Toya Jackson, Jackie Jackson and Prince Michael at Michael Jackson's memorial service at Staples Center on July 7, 2009 in Los Angeles, California. | Source: Getty Images
Despite the love and support of her family, including her mother, Debbie, grandmother Katherine, and siblings, Jackson harbors a void that can never be filled—a void left by the loss of the person who provided her with unwavering security and love.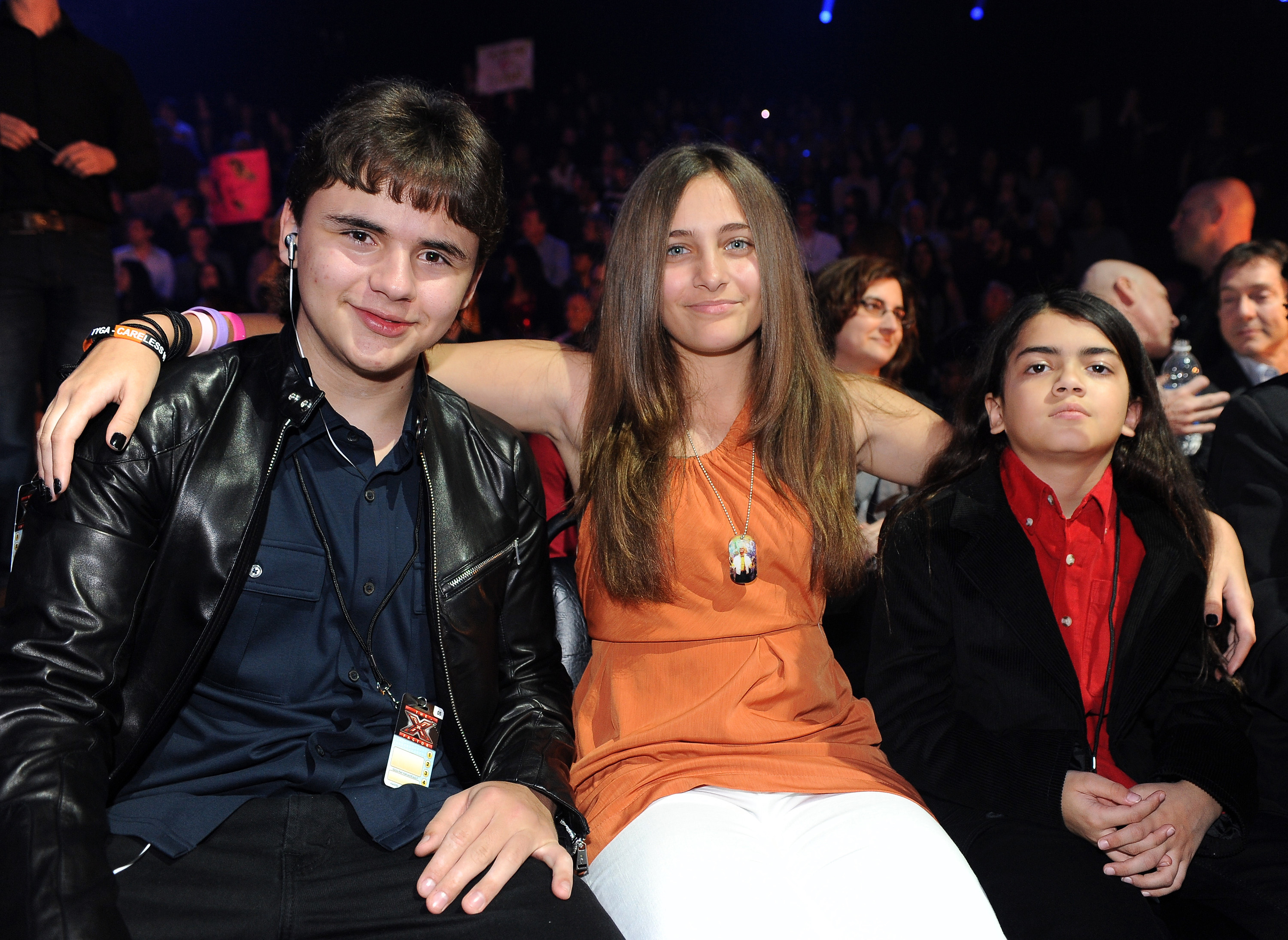 Michael Jackson's children Prince Jackson, Paris Jackson and Blanket Jackson on November 30, 2011 in West Hollywood, California. | Source: Getty Images
Her older brother, Prince Michael Jackson, acknowledges the striking parallels between Jackson and their iconic father. He observed, "She is very passionate, very emotional, to the point where she can let emotion cloud her judgment."
Read More: World News | Entertainment News | Celeb News
Anomama