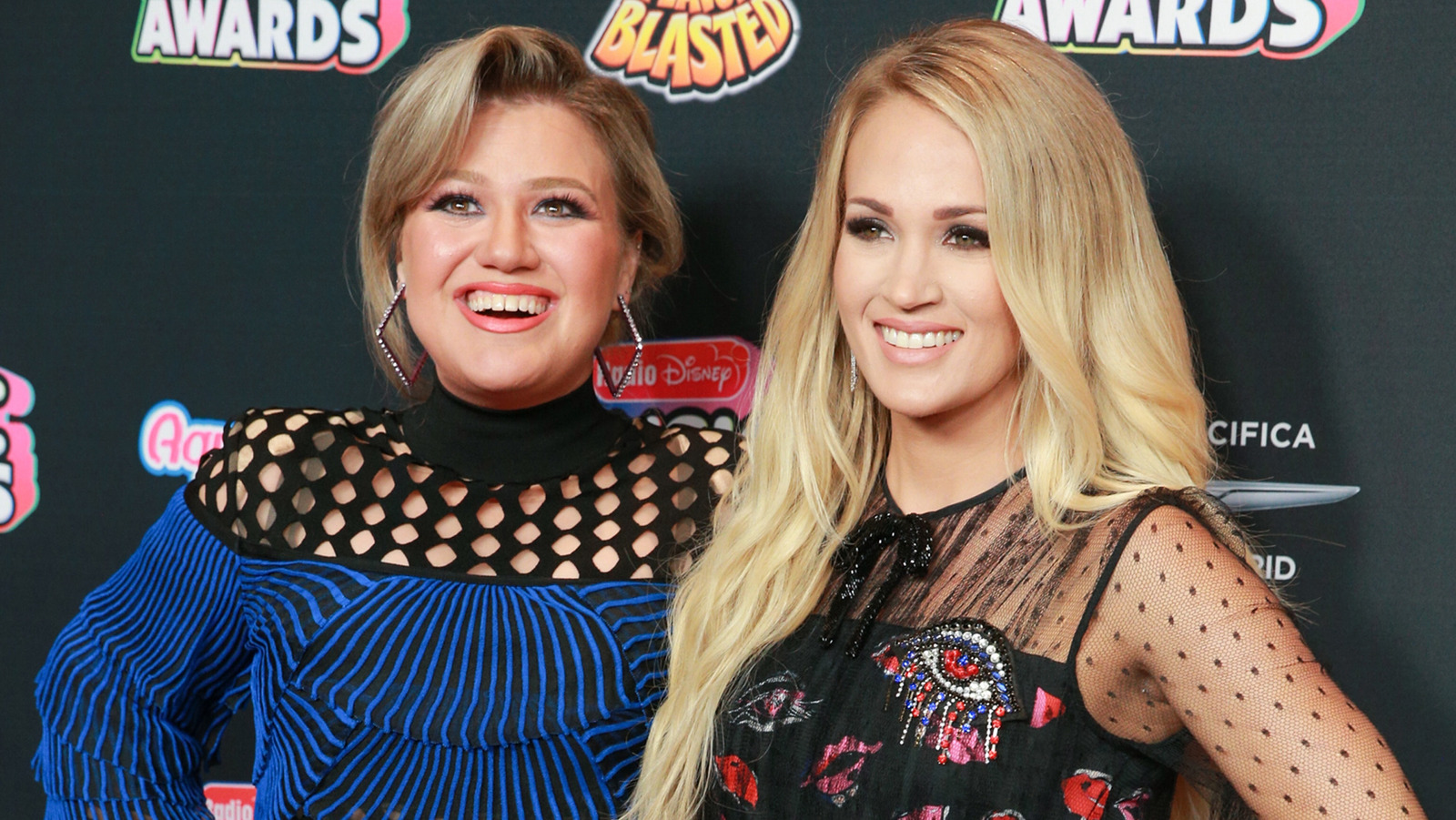 The beef between Kelly Clarkson and Carrie Underwood supposedly started because the two women are "American Idol's" biggest success stories. Clarkson was the show's first-ever winner in 2002, followed three years later by Underwood's victory in 2005. In an interview on Dax Shepard's "Armchair Expert" podcast, Clarkson seemed to imply that her success on the show had paved the way for Underwood. "When I won 'Idol,' I kept begging for country week. But they were a British-owned company and did not understand country music. You're welcome, Carrie Underwood!" she said. OK! also previously reported on "competition" between the two women, who released their respective EPs within a week of each other.
But Clarkson has since debunked any bad blood. In 2018, she and Underwood supported each other on Twitter after a poll asking fans to choose between the singers' respective careers went viral. "I think we're both winning in life and pretty blessed! Singers, mamas, CEOs … #AmbitiousBlondes go ahead," Clarkson tweeted diplomatically. Underwood also took the high road. "Whatever, girl, I voted for you!" she wrote before adding her wish that "more publications would just celebrate women's success without pitting them against each other." Underwood concluded her post with "love ya," which doesn't seem like the signoff of someone with an agenda.
The following year, Clarkson slammed Star Magazine for "lying" about the supposed feud. "I officially have a feud w/ whoever used this pic," she joked on Twitter, referencing a picture of her superimposed next to Underwood.
Read More: World News | Entertainment News | Celeb News
Nicki