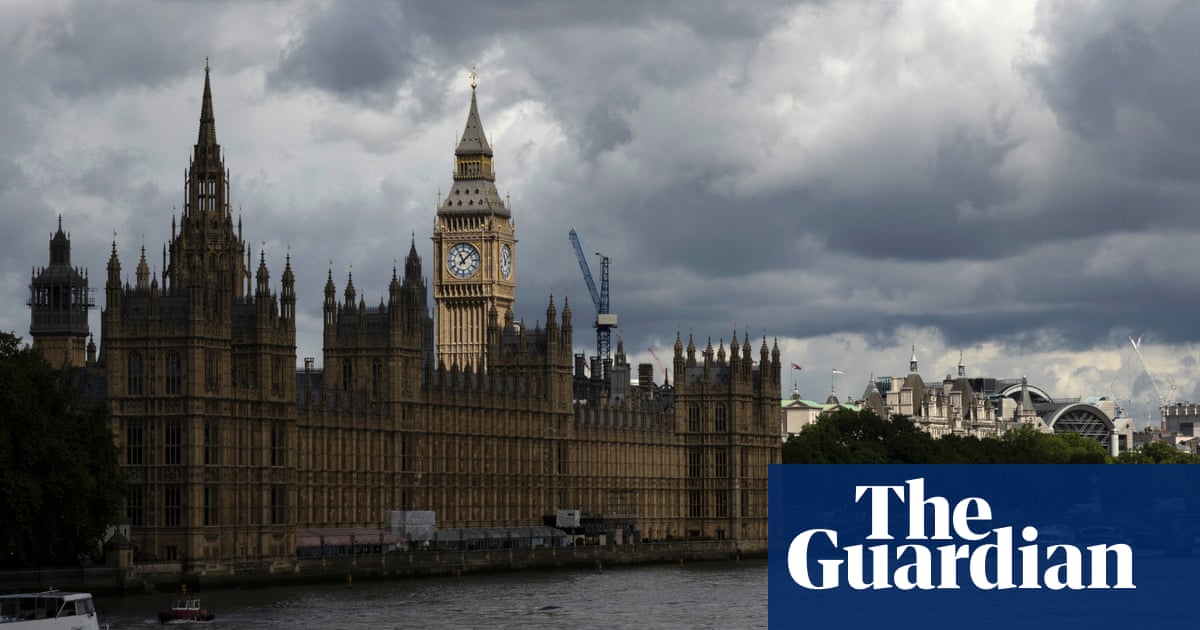 The Conservative party "acted swiftly" to block two potential parliamentary candidates from standing, after warnings from MI5 that they could be spying for China, a government minister has said.
The health minister Maria Caulfield was speaking after it was revealed that the Tories dropped two potential candidates to become MPs after MI5 warned they had links to China's United Front Work Department, a body charged with influencing global policy and opinion.
The Times reported that concerns were raised over the pair separately in 2021 and 2022. They were subsequently blocked from the central candidates list.
Caulfield told Times Radio: "I think whichever party is in government, there will always be those who are trying to target it, either to get information or to influence.
"The story that we have heard about today, about the candidates who the Conservative party were warned about, swift action was taken and they were removed from the list. They are not standing for election.
"Any intelligence that comes forward, it just shows that we will take that very seriously, the same with the researcher in parliament.
"It does show that there are other nations always wanting to infiltrate government of all parties. But we have shown that we take that seriously and act swiftly when that intelligence comes forward."
A Conservative party spokesperson said: "When we receive credible information regarding security concerns over potential candidates we act upon them."
A separate source said: "It was made very clear that they posed a risk. They were subsequently blocked from the candidates list. They weren't told why."
The reports come as the government faces questions over allegations of spying in Westminster after a parliamentary researcher was arrested on suspicion on spying for China and breaching the Official Secrets Act.
Last month, James Cleverly became the first foreign secretary in five years to visit China and said during the visit that it would not be "credible" to disengage with Beijing.
The FT said the prime minister, Rishi Sunak, was informed of the alleged spy's arrest in a "timely fashion", soon after it took place in March, but still continued to step up engagement with Beijing.
On Monday, MPs expressed fury over a six-month silence that meant they had been unable to take their own security precautions, amid wider concern that individual pro-democracy activists could be put at risk by any security lapse.
Tim Loughton, a Conservative MP who has been previously sanctioned by China for criticising the country's regime, said no guidance had been provided to MPs by parliament's security authorities or by the Foreign Office or Home Office.
Kirsty Blackman, an SNP frontbencher, asked why parliament only learned about the allegations from media reports over the weekend, and called for "a review into the decision-making process" as soon as possible.
Responding directly to Blackman, Lindsay Hoyle, the Commons speaker, said "the MPs who needed to be told were told" at the time of the arrest, which had quietly taken place in March.
The researcher, who is in his 20s, was arrested in Edinburgh at the same time as a second person, in their 30s. It is understood he had links to the Tory MP Tom Tugendhat, until he became security minister, and subsequently Alicia Kearns, who chairs the foreign affairs select committee.
The parliamentary staffer has said he is "completely innocent" and had spent his career highlighting the "challenge and threats presented by the Chinese Communist party". In a statement put out by his lawyer he said: ""It is wrong that I should be obliged to make any form of public comment on the misreporting that has taken place."However, given what has been reported, it is vital that it is known that I am completely innocent.
"I have spent my career to date trying to educate others about the challenge and threats presented by the Chinese Communist Party.
"To do what has been claimed against me in extravagant news reporting would be against everything I stand for."
The arrest under the Official Secrets Act led to Sunak confronting the Chinese premier, Li Qiang, at the G20 summit on Sunday over what he described as an "unacceptable" interference in democracy.
The prime minister is also facing growing anger among ministers over the government's refusal to label China as a threat to UK security despite the arrest of the researcher.
Read More: World News | Entertainment News | Celeb News
Guardian