"The X Factor" star Tom Mann and Dani Hampson were set to walk down the aisle when tragedy struck. Unfortunately, Hampson passed on what was to be their wedding day.
Tom Mann's world has experienced a devastating blow, and healing is a long shot now. In a heartbreaking post on his Instagram page, the "X Factor" alum revealed that his fiancee, Dani Hampson, has passed on.
Mann wrote that Danielle "Dani" Hampson lost her life on their wedding day before they ever got to sign forever.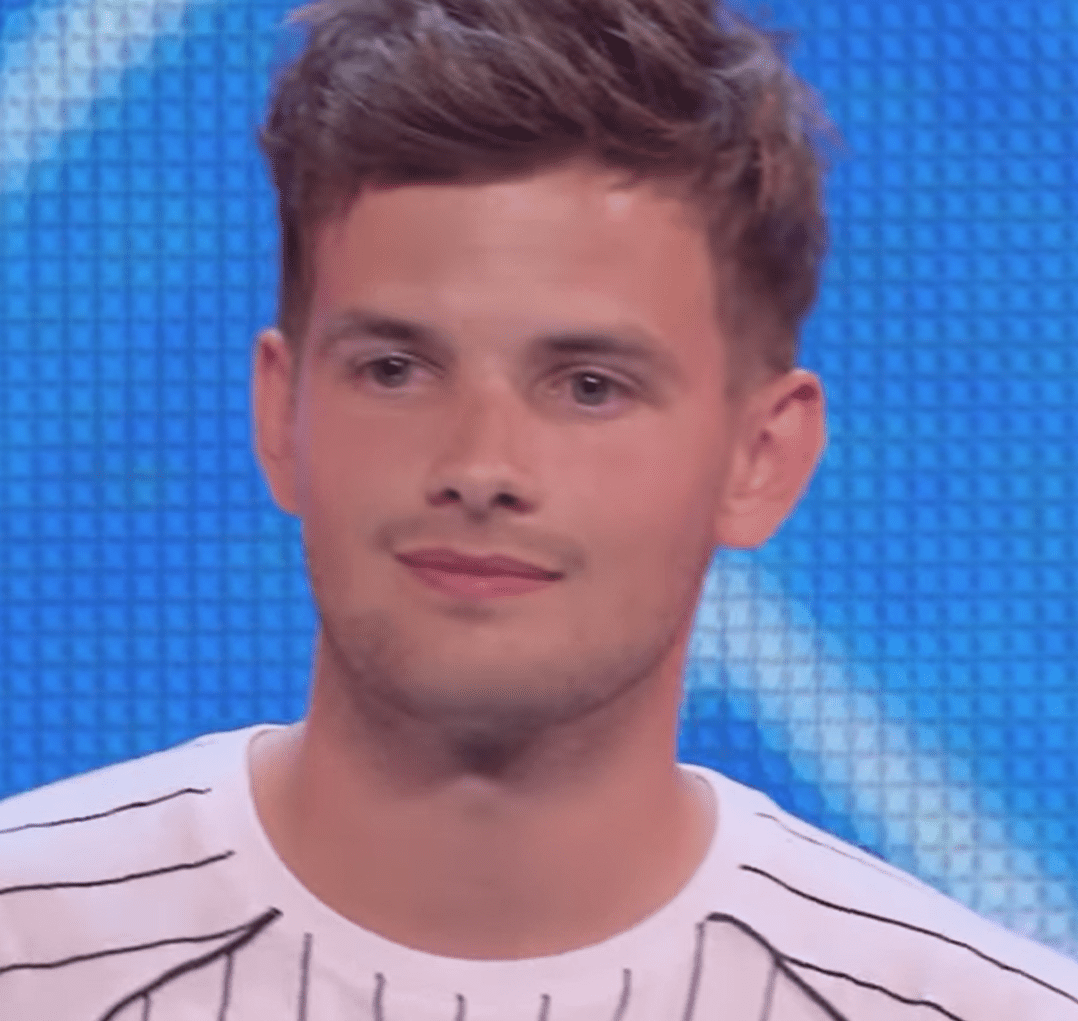 Tom Mann singing on The X Factor UK. | Source: youtube.com/TheXFactorUK
He described Dani as his entire world and the best thing that ever happened to him. In the post, Mann showed a photo of his late fiancee with their little son posing for a selfie.
His heartbreaking post had him writing how they never got to say their vows or walk down the aisle. The reality star poured out his heart:
"I can't believe I am writing these words but my darling Dani — my best friend, my everything and more, the love of my life — passed away in the early hours of Saturday morning, 18th June. On what was supposed to be the happiest day of our lives ended in irreversible heartbreak."
At the end of his post, the 28-year-old stated that he would continue wearing their wedding ring as a symbol of his unconditional love. The couple shared an eight-month-old son.
Leading up to what was supposed to be their joyful day, Mann and Dani continuously postponed their wedding due to the novel coronavirus pandemic.
FACTS ABOUT DANI HAMPSON
Dani, who passed on at 34, worked as a professional dancer during her lifetime. She worked with many stars, including music sensation Spice Girls, who also put up their condolences in the aftermath of her death.
Dani perfected her skills as a dancer at the Wendy Heywood School of Dance Parochial School in Westhoughton. According to her Instagram bio, the dancer worked as a PR executive in Knowles Communications.
The mom-of-one was a lover of wine, carbs, and her kitten. She also described herself as a Northerner living in London. Dani's dad, Martin Hampson, also shared a heartrending tribute to his daughter.
He described her as "always" his little princess, the love of her mom's life, and the sister adored by her brother, Andy. He added that Dani was Mann's true love and an amazing mom to their young son.
WHO IS TOM MANN?
The Southampton native rose to fame in 2014 after participating in the "The X Factor'' in the music group Stereo Kicks. Before that, Mann appeared on the show in 2013 but did not make it past the boot camp stage.
Members of his music group include James Graham, Casey Johnson, Jake Sims, Barclay Beales, Reece Bibby, and Chris Leonard. Besides singing, Mann produces for other artists.
The star, born in 1993, won the competition alongside his group, but after they failed to bag a record deal, he went solo. However, Mann has used his talent as a songwriter and has worked with stars like Rita Ora, JLS, and Becky Hill.
Anomama