Willem Dafoe is the seventh of eight siblings and the only one who chased a dream of becoming an actor. The Hollywood star and his brothers and sisters were born to a doctor and nurse and grew up in a home that was always in a state of chaos.
Willem Dafoe has made a name for himself in Hollywood as a talented actor and is commonly known for his villainous role in "Spider-Man" and for sharing the silver screen with Christian Bale in the horror cult classic, "American Psycho."
However, the Hollywood star's acting aspirations were not always supported growing up, as he came from a large family with promising medical careers. After attending the University of Wisconsin, most of Willem Dafoe's siblings went on to become healthcare professionals or white-collar workers, leaving him to be the only creative.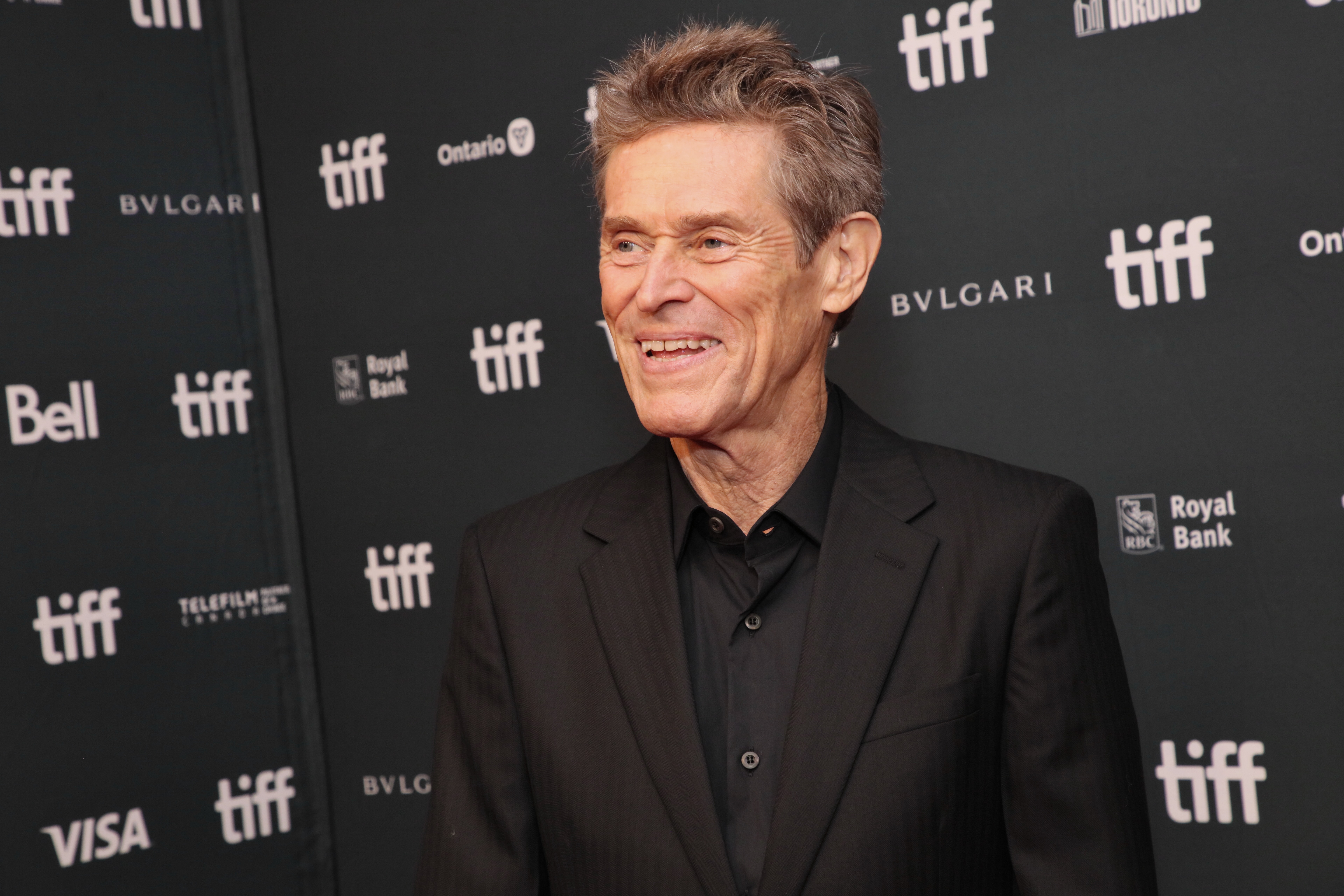 Willem Dafoe at the premiere of "Gonzo Girl" during the 2023 Toronto International Film Festival on September 7, 2023, in Toronto, Ontario. | Source: Getty Images
But the actor didn't mind. In fact, Willem revealed that his older brother and most of his sisters took a bullet for him when they followed in their parents' footsteps and went into the medical sphere, as it allowed him to venture into what his heart truly desired.
Donald Dafoe
Despite his fame as an actor, most of Willem's siblings, namely his sisters Nancy Christiansen née Dafoe and Sarah Holbrook née Dafoe, have steered clear of the limelight. However, his eldest brother, Donald, has attracted attention for his talent as a surgeon.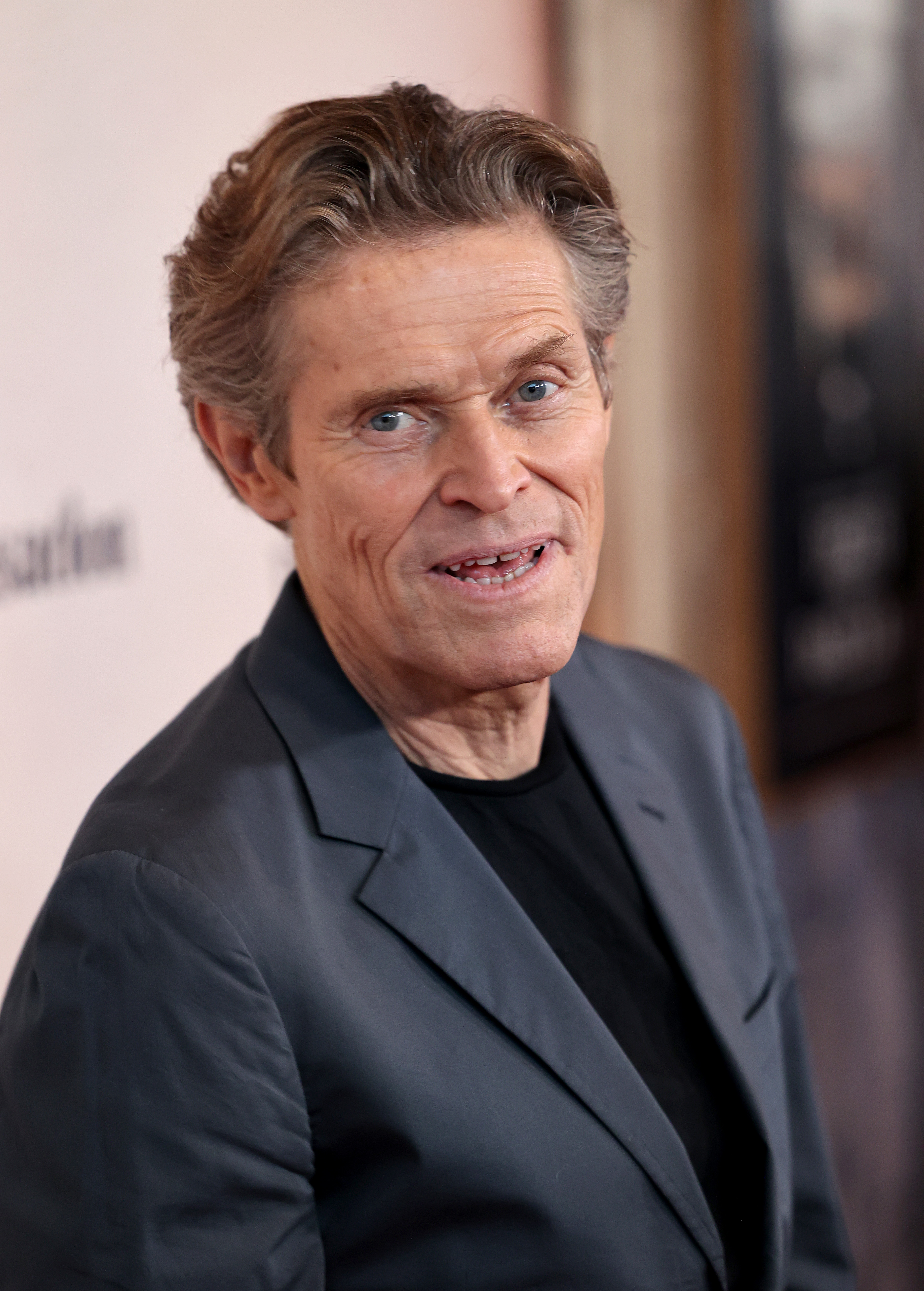 Willem Dafoe at the premiere of "Dead For A Dollar" on September 28, 2022, in Los Angeles, California. | Source: Getty Images
In addition to serving as the chief of the Division of Transplantation at the University of California School of Medicine, in 2005, Donald was named the Pancreas Transplant Director at Cedars-Sinai Hospital in California. Willem's older brother shared:
"As the oldest son, I was pretty much predestined to be a physician."
After attending the University of Wisconsin with the rest of his siblings — bar Willem — Donald dedicated nearly three decades of his life to gaining clinical, research, and academic experience before taking on the Director title at Cedars-Sinai Hospital.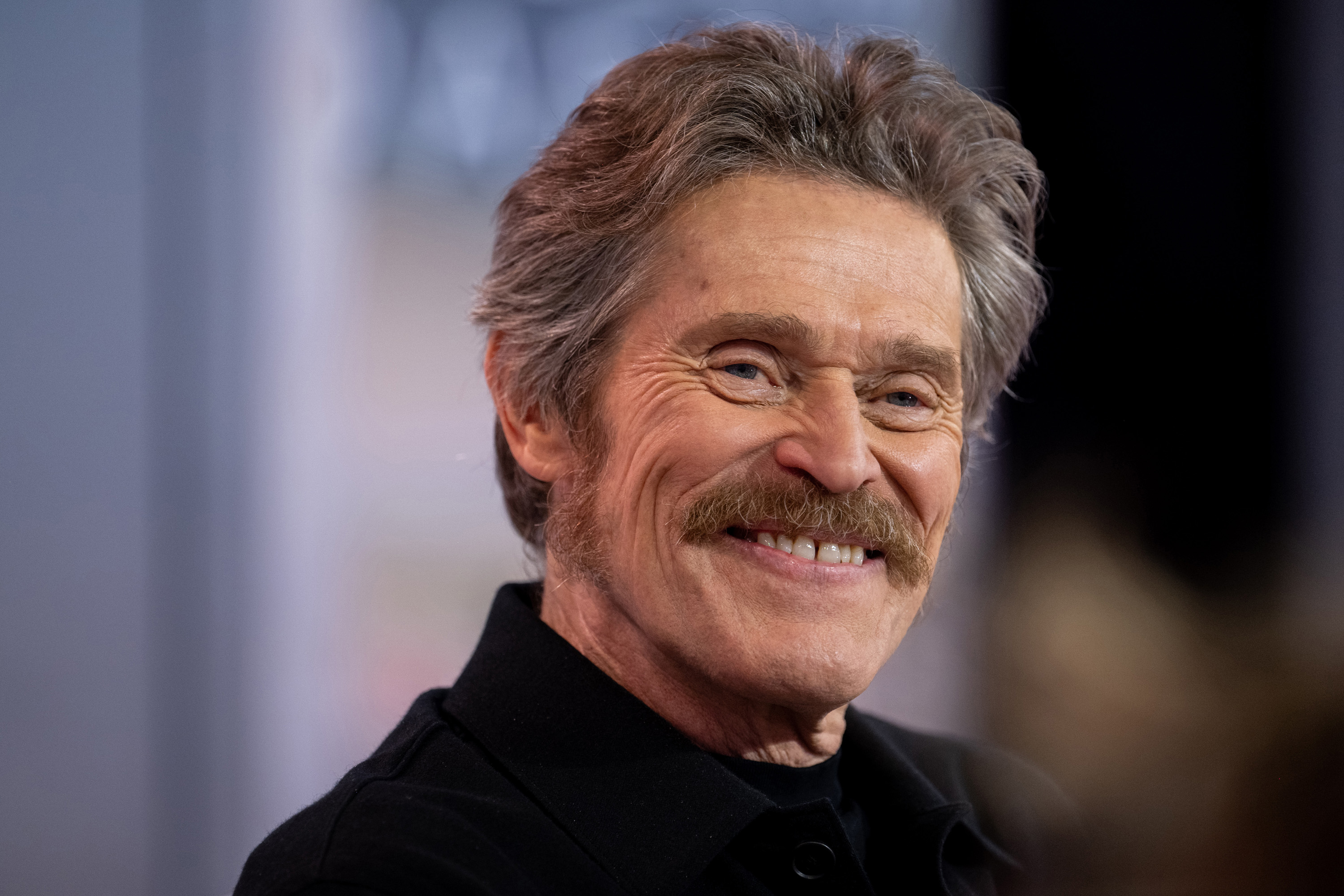 Willem Dafoe on the "TODAY" show on March 2, 2023. | Source: Getty Images
As of 2005, Donald was married to a fellow surgeon and enjoyed spending time with his family when he wasn't working. "People get a kick out of the fact that my brother is the actor Willem Dafoe," the surgeon said.
In 2018, Donald and his brother Richard made a rare public appearance when they supported Willem, who was honored with the Cinema Vanguard Award during The 33rd Santa Barbara International Film Festival.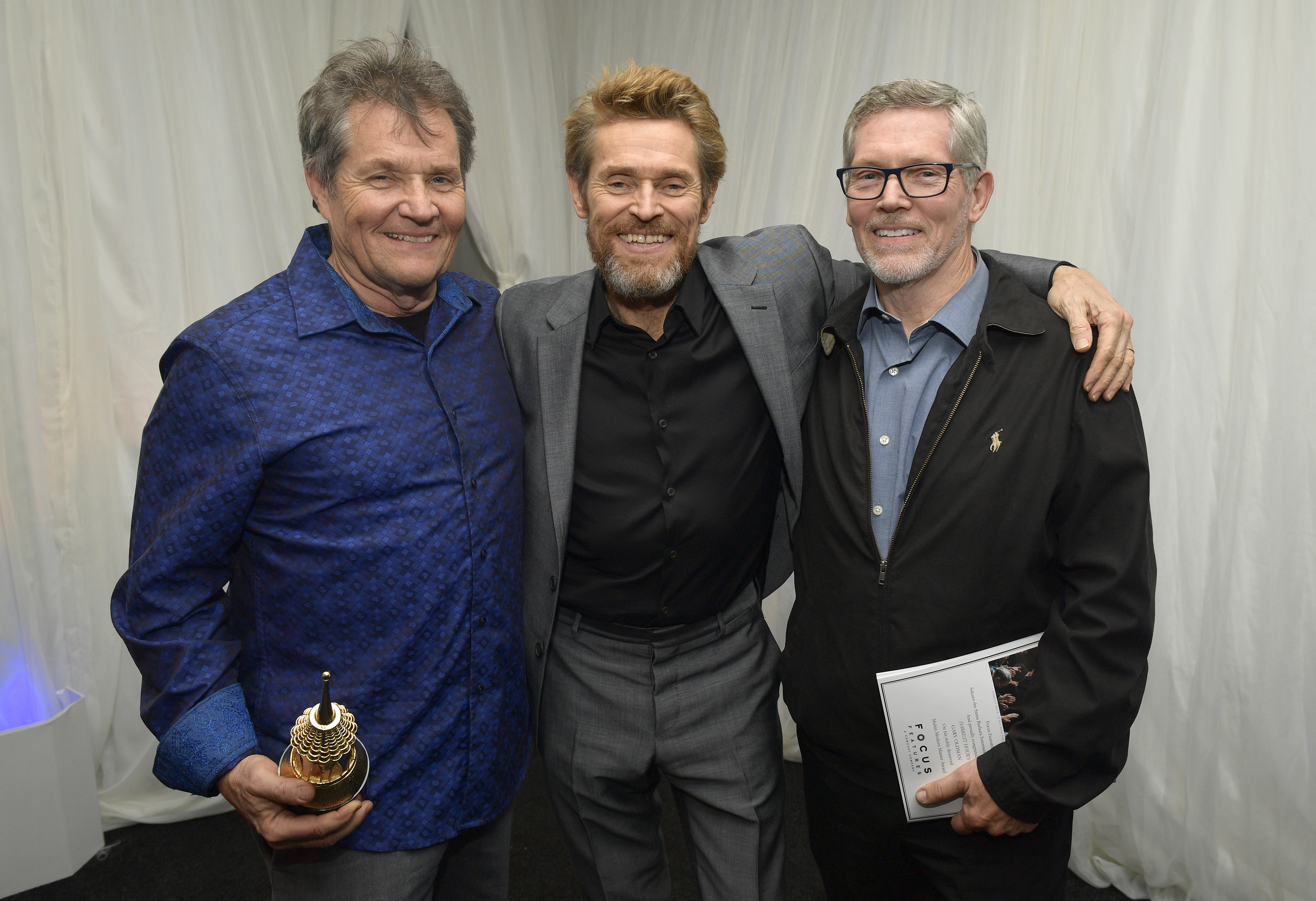 Richard, Willem, and Donald Dafoe at The 33rd Santa Barbara International Film Festival on February 1, 2018, in Santa Barbara, California. | Source: Getty Images
Richard Dafoe
Like Willem, Richard did not pursue a career in the medical field. Instead, he chose to practice Law after attending the University of Wisconsin. "They put all my brothers and sisters through undergraduate and graduate school. Me, nothing, because they thought I was goofing around, but I was okay with that," Willem revealed.
Dubbed a "Texas Super" lawyer, Donald has over 40 years of experience as a private practice attorney and has worked with banks, insurance companies, owners of businesses, and more.
He also has over three decades of experience as a board-certified Bankruptcy Business and Bankruptcy Consumer attorney and shared:
"(I) want to assist each of my clients in achieving resolution of their legal goals. I do so by good communication, client involvement, and being responsive. I am experienced, knowledgeable, and work hard to obtain the most favorable result for each client."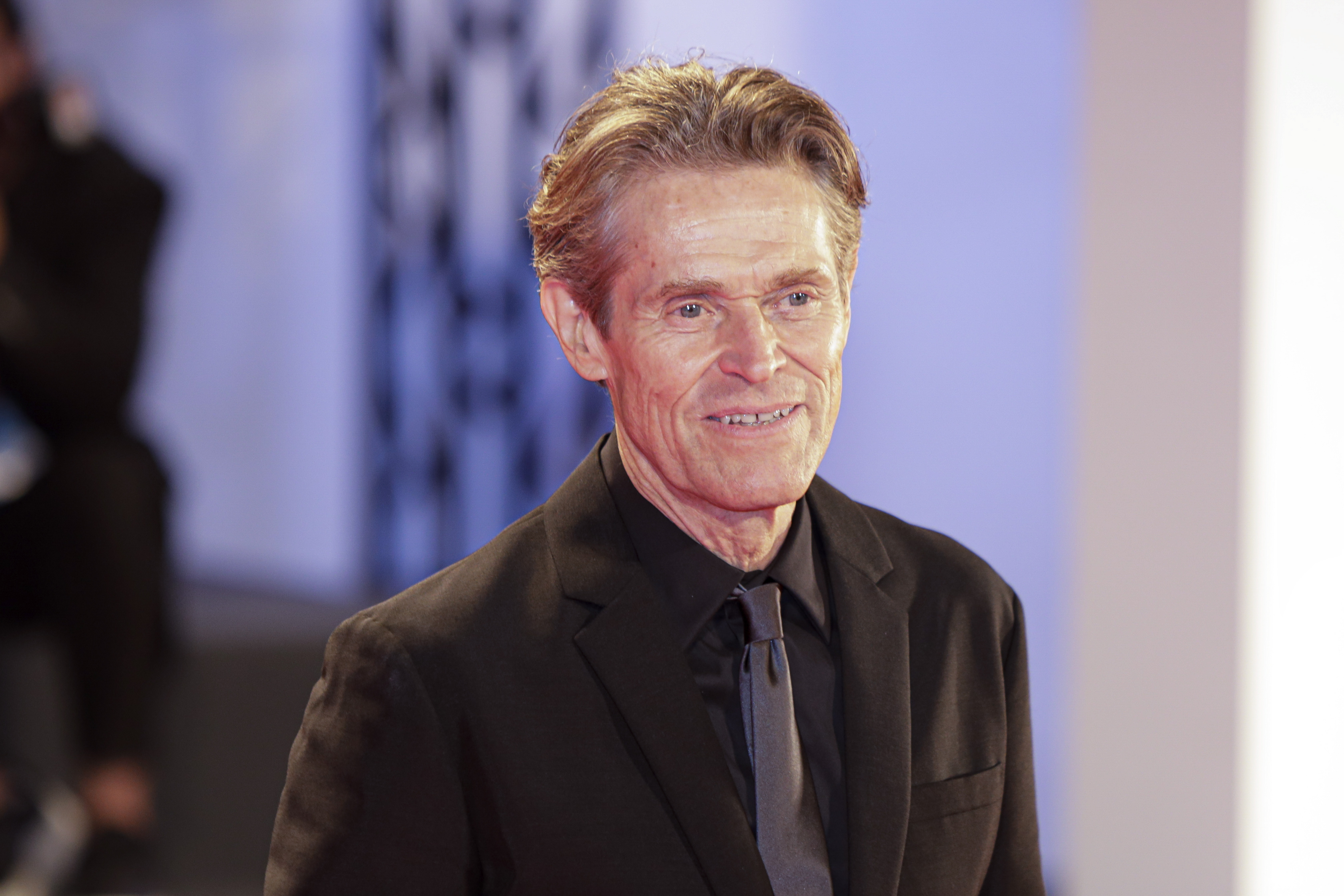 Willem Dafoe at the 79th Venice International Film Festival on September 6, 2022, in Venice, Italy. | Source: Getty Images
Barbara Dafoe Whitehead
Barbara is another of the few Dafoe siblings who did not pursue a career as a medical professional. Instead, she has made a name for herself as an award-winning journalist and author. Barbara is also the co-director of the National Marriage Project at Rutgers University and lives in Amherst, Massachusetts.
Willem's sister has earned a Ph.D. in American Social History from the University of Chicago and penned the award-winning book "The Divorce Culture: Rethinking Our Commitments to Marriage and Family," which looks at the impact a father's presence or lack thereof has on a child's life.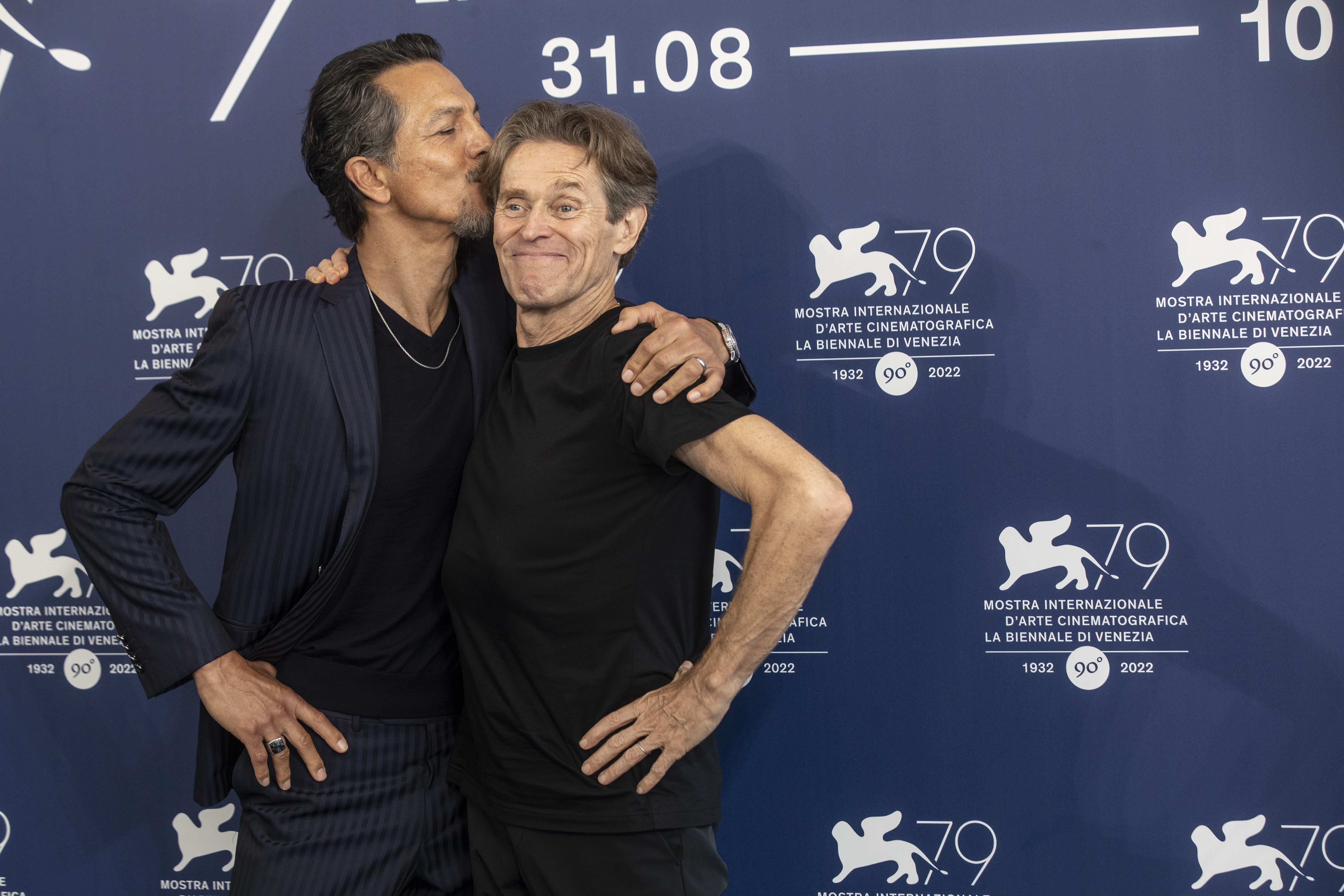 Benjamin Bratt and Willem Dafoe during the 79th Venice International Film Festival on September 6, 2022, in Venice, Italy. | Source: Getty Images
Diane Fredrickson
Little was known about Diane and her professional life at the time of writing. However, in 2015, her personal life experienced a tragic loss as her husband, Daniel Fredrickson, a painter who specialized in large-scale murals, dioramas, and national and international exhibits, died.
Sadly, Willem and his brothers and sisters lost their mother in 2012, and their father's death followed shortly after in 2014.
The former couple shared three children: a son, Justin, a daughter, Annie, and another daughter, Faye, who had unfortunately passed away as well.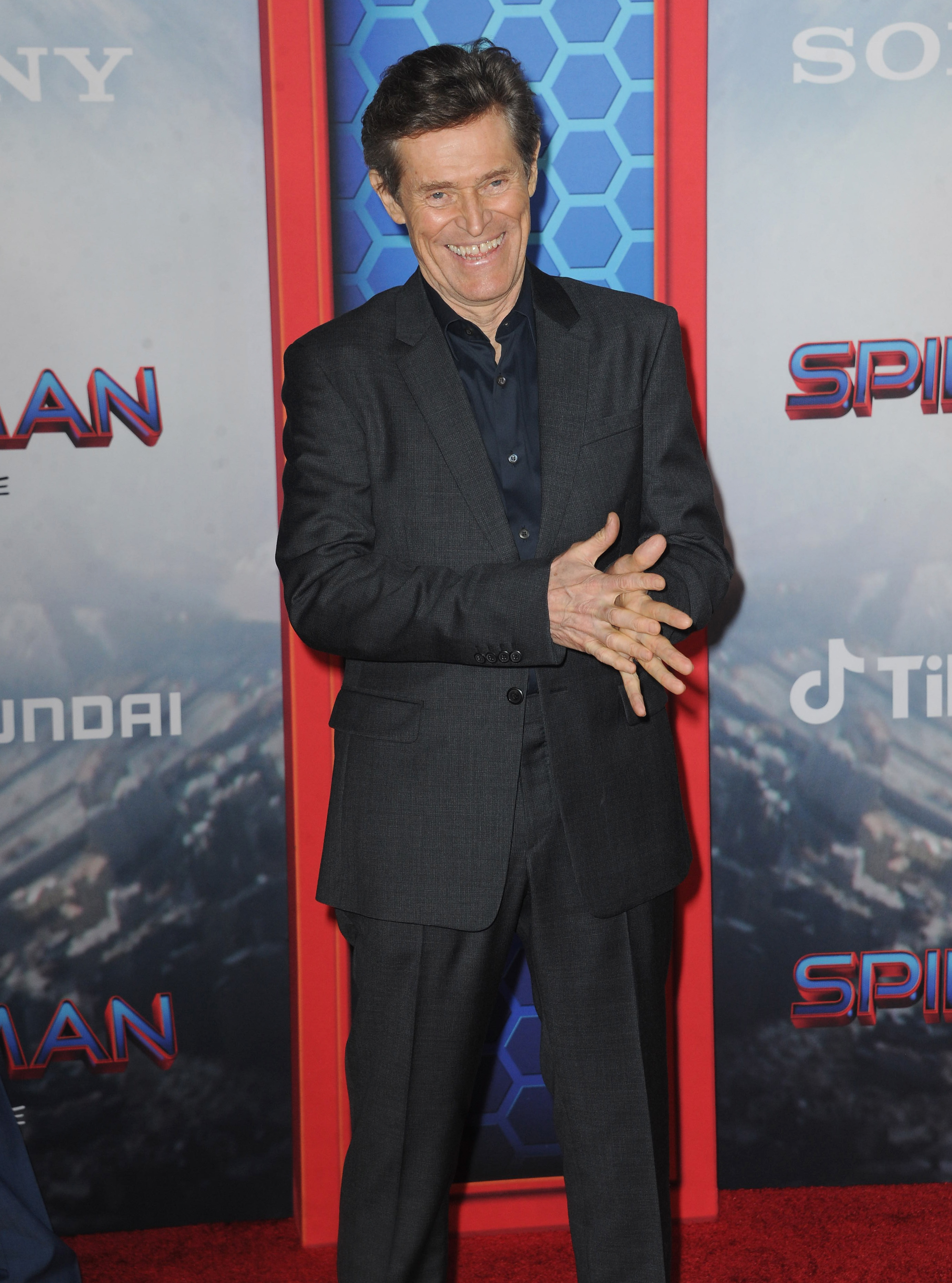 Willem Dafoe at the premiere of "Spider-Man: No Way Home" on December 13, 2021, in Los Angeles, California. | Source: Getty Images
Willem Dafoe and His Siblings Grew up in a Chaotic Home
Willem and his seven siblings were born to a surgeon father, William — whom the actor was named after but changed his name to distinguish himself from his dad — and a nurse mother, Muriel. The actor said:
"I've never had any close male friends. The most important relationships in my life have always been with women. My five sisters raised me because my father was a surgeon, my mother was a nurse, and they worked together, so I didn't see either of them much."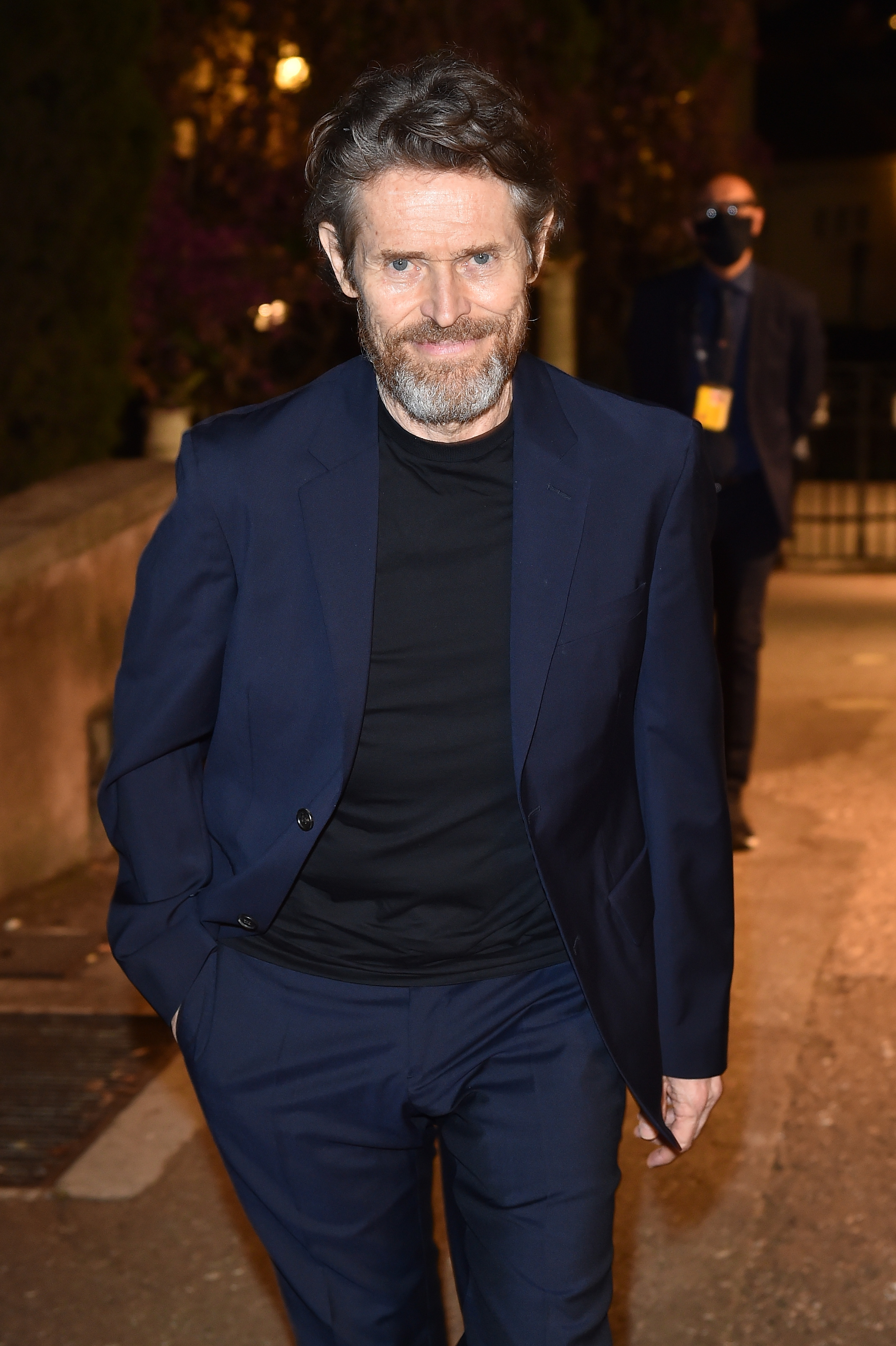 Willem Dafoe at the Taormina Film Festival on July 19, 2020, in Taormina, Italy. | Source: Getty Images
Willem has a fifth sister, Jane, who appeared in a newspaper with Willem when they were children, and according to her LinkedIn, lives in Moundsville, West Virginia, and works as a registered nurse.
Growing up, Jane and her sisters were responsible for everything their brother knew about the birds and the bees, and the siblings were raised in a household with a "relaxed" outlook regarding sex, and that was "always chaos."
During an interview, the "Spider-Man" also star recalled never having family dinners. Instead, his mother would "cook a big something" and store it in the fridge for her kids to break a piece off as they went.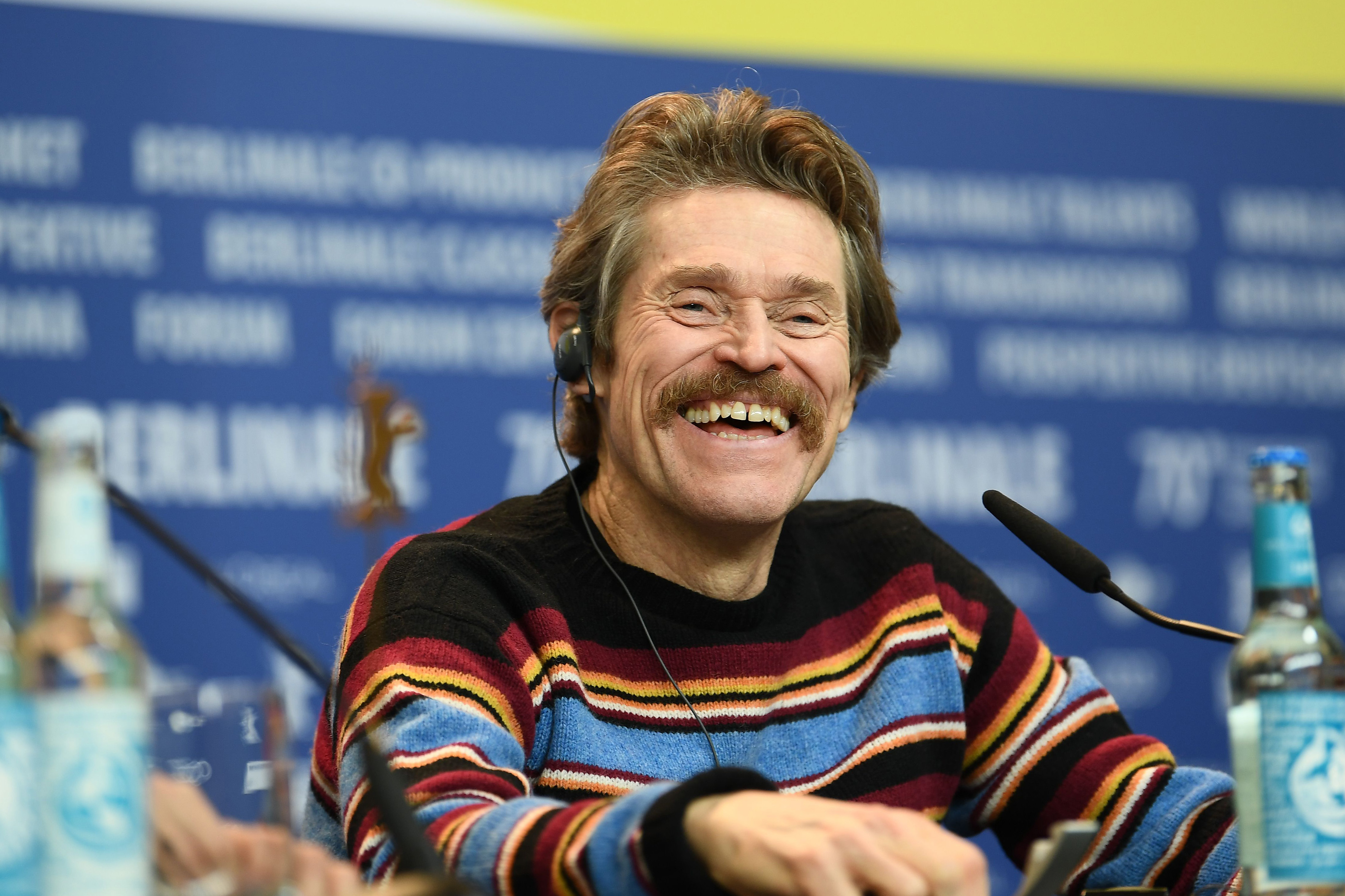 Willem Dafoe during a press conference during the 70th Berlinale International Film Festival Berlin on February 24, 2020, in Berlin, Germany. | Source: Getty Images
However, despite constantly working, Willem's father still ensured he raised disciplined children, as Willem remembered either he or his siblings — three of whom, according to reports, were wrestlers in high school — being taken to their father's study for sorting out whenever they misbehaved.
Sadly, Willem and his brothers and sisters lost their mother in 2012, and their father's death followed shortly after in 2014. When his father was on his deathbed, the actor snuck a few last moments with him, and when Willem Dafoe asked his dad for his opinion on life, his father said to him, "Will, life is a test."
Read More: World News | Entertainment News | Celeb News
Anomama