Bray Wyatt | Bray Wyatt and his son | Source: instagram.com/joseann_alexie | Getty Images
Bray Wyatt, three-time WWE champion, tragically passed away unexpectedly at the age of 36.
The wrestling superstar is survived by his fiancée, Joseann Offerman, and two young children.
Bray Wyatt joined the WWE roster in 2010 under the name of Husky Harris. He left a year later but returned in 2013 as the leader of The Wyatt Family. His return to the sport spelled great things for him. Wyatt won the WWE Championship once and the Universal Championship twice, solidifying his reputation in WWE.
Sadly, after years of entertaining fans in the ring, Wyatt passed away unexpectedly on August 24, with all signs pointing to a heart attack as the cause of death, although the details surrounding his passing are still unconfirmed. The entire WWE community rallied after the news of his death, with countless wrestlers sending their regards to his family.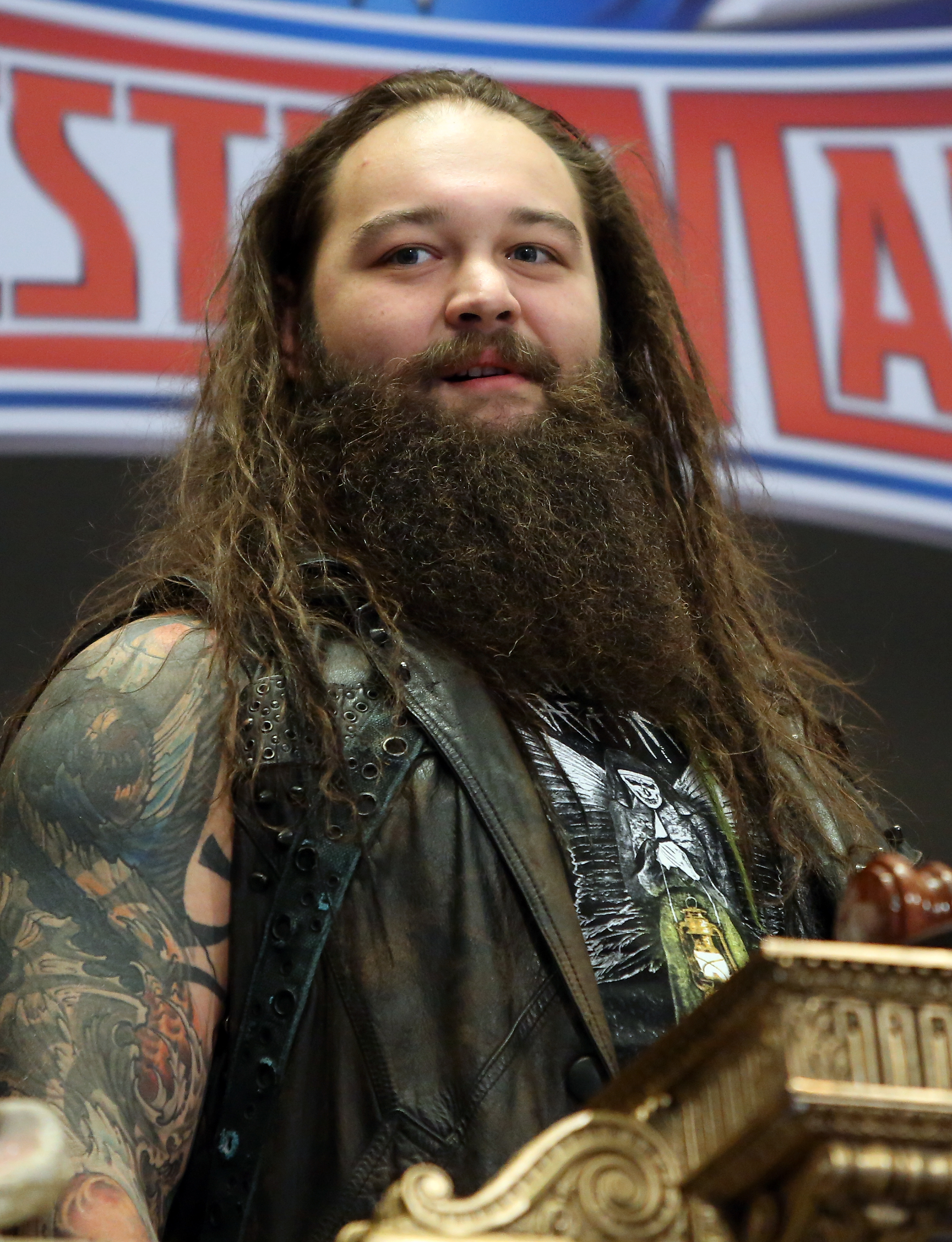 Bray Wyatt on March 29, 2016 in New York City | Source: Getty Images
Wyatt was survived by his fiancée, Joseann "JoJo" Offerman, and their two children. Wyatt also shared children with his first wife. WWE Hal of Famer Triple H shared the news on Twitter, writing that Wyatt's father, Mike Rotunda, called him with the news.
Wyatt's Life and the Family He Leaves Behind
Like his son, Rotunda was also a professional wrestler. In fact, Wyatt comes from a long line of men who made their living in the ring, including his grandfather, Blackjack Mulligan, and his uncles, Barry and Kendall Windham. Wyatt shared his family's aptitude for athletics, winning a wrestling championship at Hernando High School in Florida.
Wyatt also shares two daughters with his ex and could often be seen spending time with his blended family.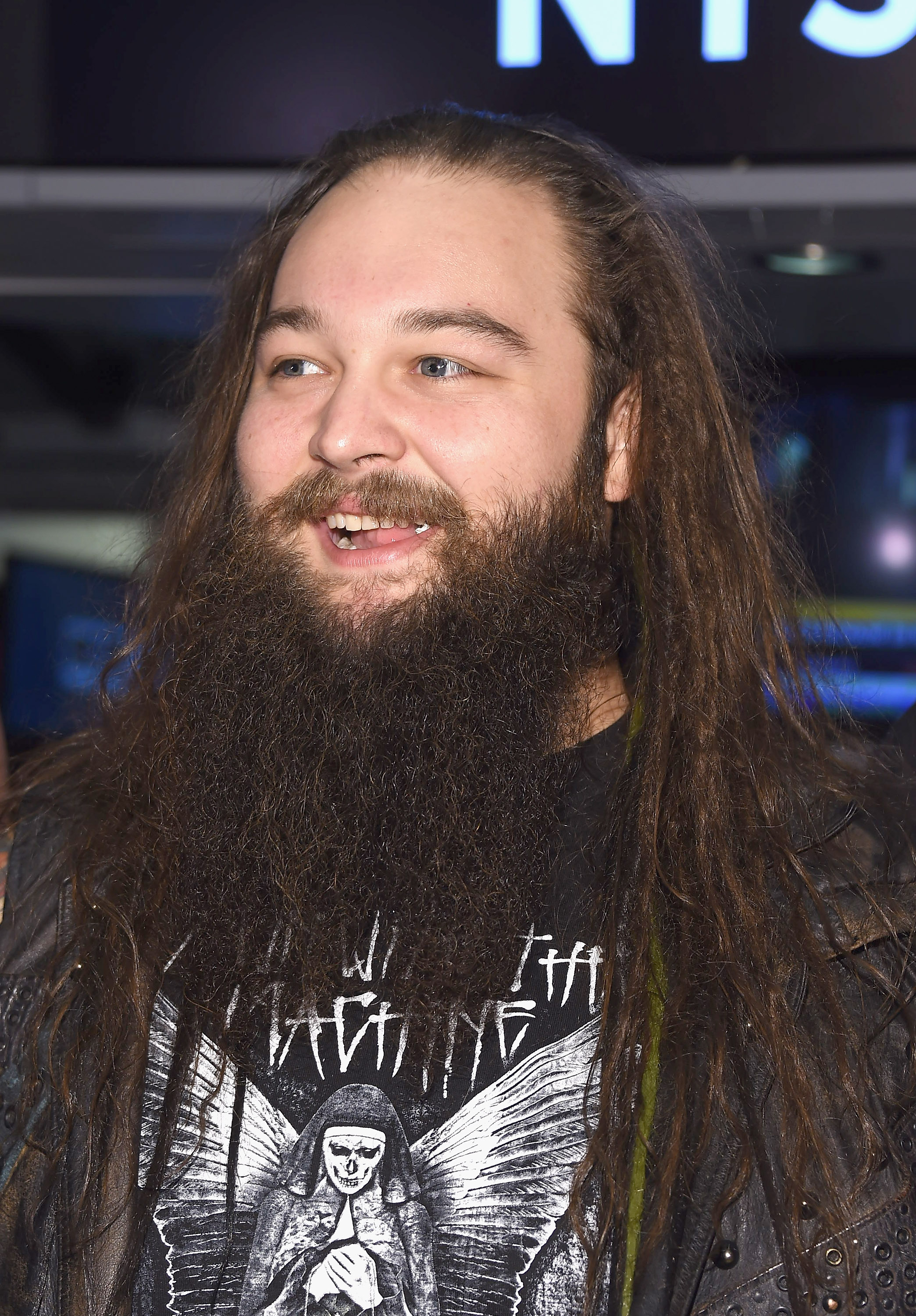 Bray Wyatt on March 29, 2016 in New York City | Source: Getty Images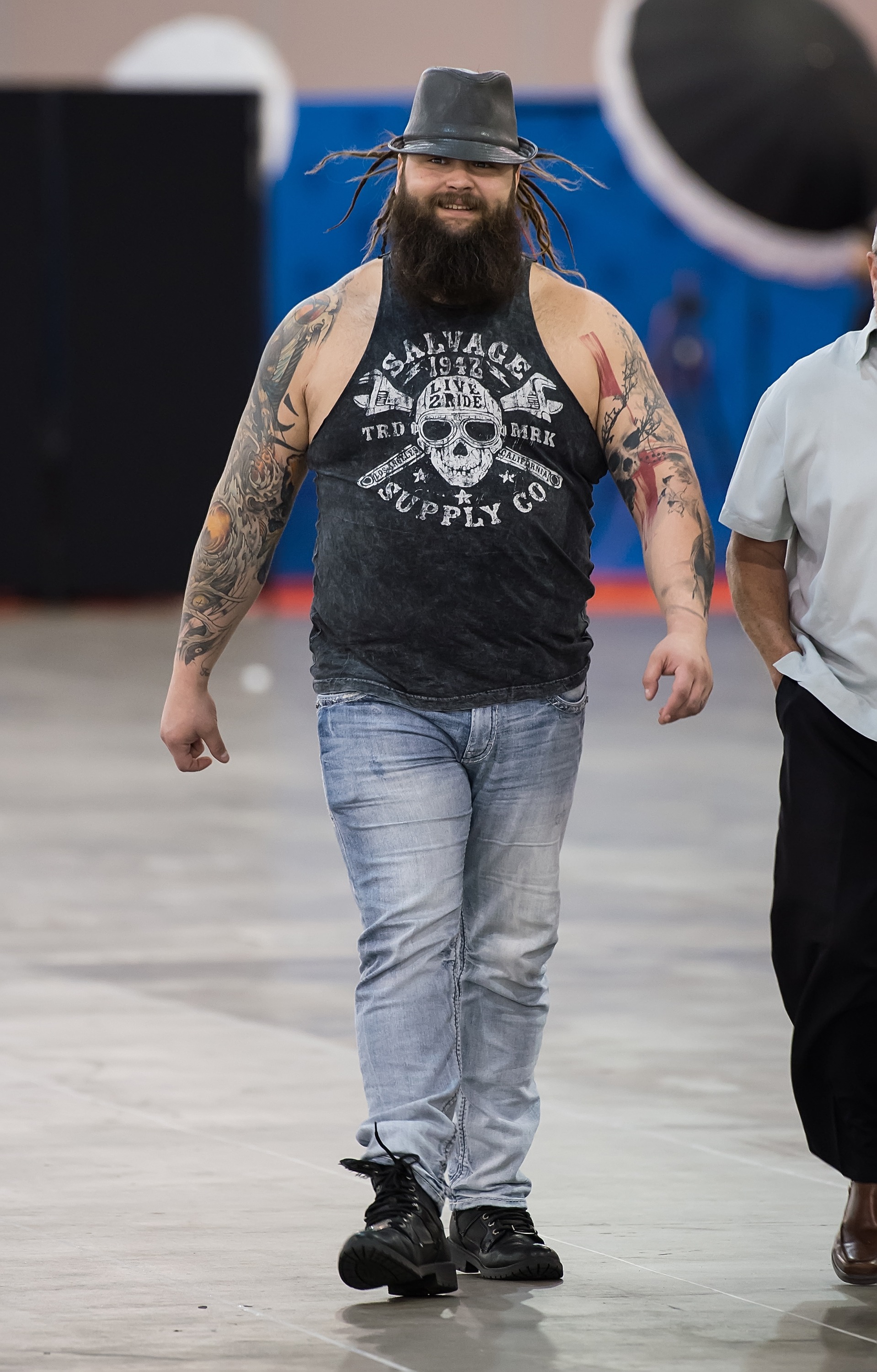 Bray Wyatt on June 2, 2017 in Philadelphia, Pennsylvania | Source: Getty Images
Wyatt also showed promise as a football player in high school and even went on to play college football for a while. Wyatt had once again taken a break from wrestling in January following a case of Covid-19. He was gearing up for a triumphant return, with the wrestling league taking every precaution to ensure his health wouldn't be at risk.
Sadly, Wyatt suffered a heart attack before he could step into the ring once more. While his father spoke out about his death, his fiancée has yet to open up about her loss. Wyatt and Offerman got together after his divorce from his first wife in 2017, and the couple was planning on getting married. They were only engaged in 2022.
Offerman shared their engagement on social media, writing on an image showing off her beautiful ring, "A million times YES! 😍😭 I love you Windham and I cant wait to marry you (even though it feels like we're already married 😜) Here's to forever ❤️."
Offerman and Wyatt, real name Windham Rotunda, welcomed their first child together a year after they announced they were officially together. Knash Sixx was born on May 18, 2019. The pair welcomed their second child, Hyrie Von, a year later, on May 28, 2020.
Wyatt also shares two daughters with his ex and could often be seen spending time with his blended family. He also proudly shared photos of his kids, with fans commenting how much his boy looks like him. One person wrote on an Instagram post, "He looks like a mini you!!" Another fan commented, "I love seeing the father side of bray."
Another fan wrote, "Aww knash is such a cutie he looks like his daddy what a Precious pic!" With Wyatt's passing, his four kids are left fatherless. His two daughters remain in the care of his ex-wife, while his youngest two children are being cared for by their mother.
Read More: World News | Entertainment News | Celeb News
Anomama