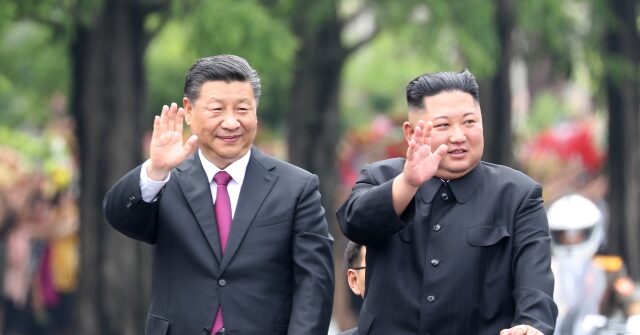 "I think Biden is very afraid to admit that somehow China is actually an enemy," Yeonmi Park, North Korean defector and author, remarked on Monday's edition of the Breitbart News Daily podcast with host Alex Marlow.
Park said President Joe Biden's lack of acknowledgment of North Korea as a threat is grounded in a refusal to recognize China — the primary benefactor of Kim Jong- Un's government — as an enemy of America.
She stated, "For Biden to acknowledge North Korea as a threat, that means that he needs to acknowledge that China is a threat against America, because the only reason that North Korea exists currently is because of Chinese Communist Party's help."
"Without Chinese Communist Party help, North Korea cannot survive even one week," Park added.
Park stated, "North Korea conducting all these dangerous missile [tests] — it's literally almost every day — and North Korea's [standard] threat is destroying America. I think Biden is very afraid to admit that somehow China is actually an enemy, because this is China doing this right behind the scenes."
Park credited former President Donald Trump with raising public awareness of China's centrality to any national security threats posed by North Korea.
Park said the Chinese Communist Party is responsible for "human rights abuses and enslavement of 25 million North Korean people."
She stated that "300,000 North Korean women in China are living as modern-day slaves, and their organs are harvested out of them, and they are sold like livestock."
"Mainstream media" are "all covering up for China," Park concluded.
Follow Robert Kraychik on Twitter @rkraychik.
Read More: World News | Entertainment News | Celeb News
Breitbart