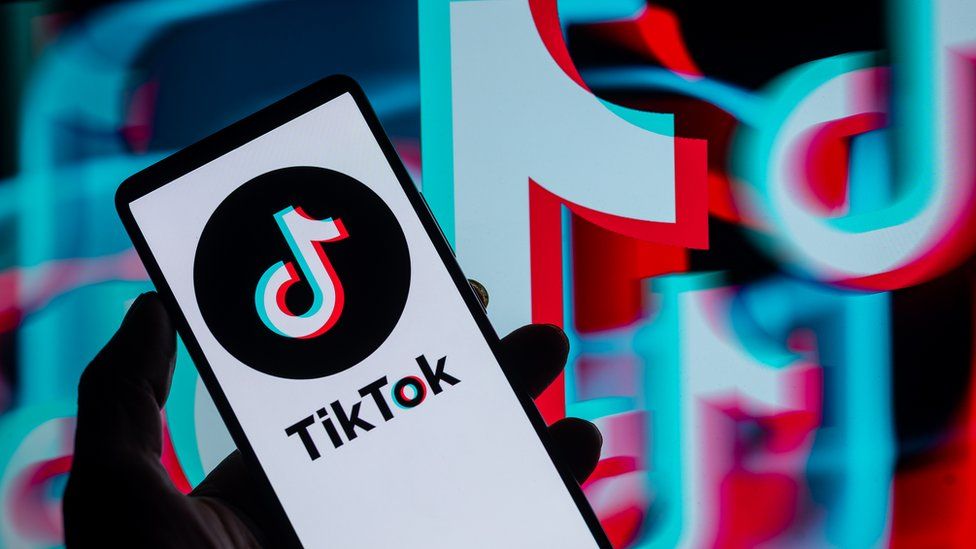 Nepal has said it will ban China's TikTok because its content has disrupted social harmony.
The decision comes days after the country introduced a new rule requiring social media firms to set up liaison offices in the country.
TikTok, which has around a billion monthly users, has been banned by several counties including India.
Nepal's Telecom Authority Chair Purushottam Khanal told Reuters news agency that internet service providers had been asked to close the app.
No date was given for when the ban would take effect. Local media are also reporting that there is some opposition to the decision that was made at a cabinet meeting earlier this week.
TikTok has come under scrutiny from authorities around the world over concerns that data could be passed to the Chinese government.
Its parent company, ByteDance, has previously rejected the allegation. TikTok did not respond to the BBC's request for comment on the latest ban by the government in Nepal.
Although TikTok lags behind the likes of Facebook and Instagram, its growth among young people far outstrips its competitors.
More than 1,600 TikTok-related cyber crime cases have been registered over the last four years in Nepal, according to local media reports.
While YouTube and Facebook are popular among internet users of all age groups, TikTok is highly popular with younger age groups with more than 80% of social media users aged between 16 and 24 using the platform.
Read More: World News | Entertainment News | Celeb News