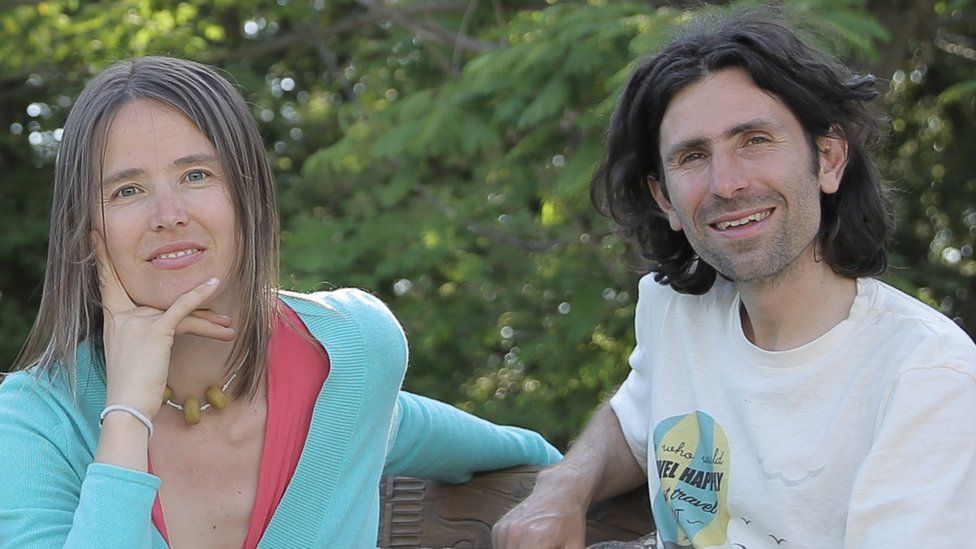 It was while visiting an Italian city for work that Silvia Ombellini and her husband Simone Riccardi dreamt up the idea to set up a website dedicated to sustainable tourism.
Mr Riccardi was working for an Italian university at the time, 10 years ago, and had to go to the city of Potenza in the south of the country for a conference.
The couple say they wanted to book a hotel with good environmental credentials, but that they really struggled to find one. "We were looking for sustainable accommodation, but it was not so easy to find online and book," says Ms Ombellini.
So it sparked the idea for a business – a website called Ecobnb, where people can search for environmentally-friendly hotels, home rentals, B&Bs, and other forms of accommodation.
"We wanted to create a meeting point between eco travellers and accommodation owners investing in a better future," adds Ms Ombellini.
Today Ecobnb, based in Trento, in northern Italy, lists more than 3,000 properties worldwide, from a vegan and organic farmhouse in Tuscany, to an eco mountain lodge in Costa Rica.
To feature on the site, accommodation providers must meet at least five of 10 standards. These are – use 100% renewable energy, serve organic or locally sourced food, collect and reuse rain water, have low consumption lightbulbs, use solar power to heat water, see that more than 80% of waste is recycled, use eco-friendly cleaning products, have water flow reducers fitted, include environmentally-friendly architecture, and be accessible without a car.
However, travellers can filter their search to find specific interests such as plant-based food, and electric vehicle charging stations powered by renewable energy.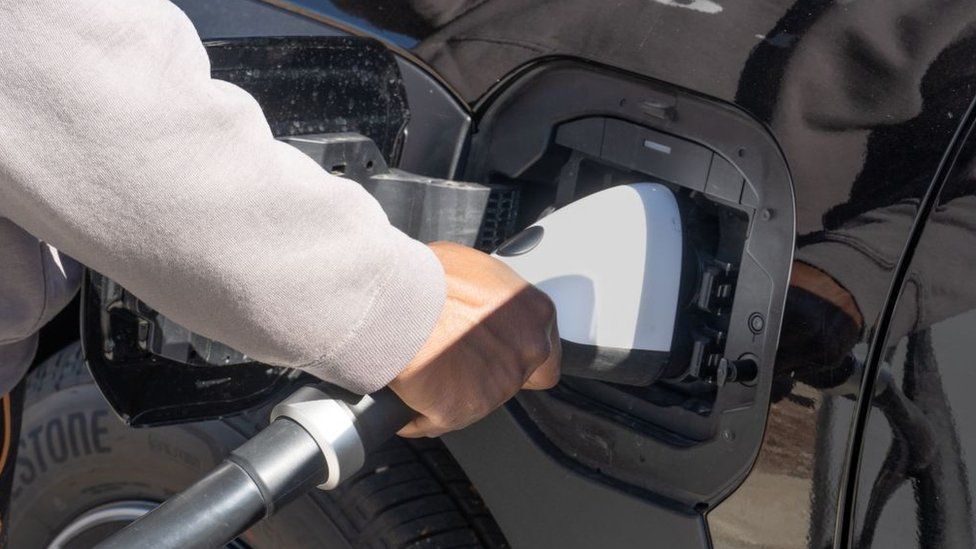 Ms Ombellini says some accommodation providers offer discounts for guests arriving by bicycle, or those not using a car during the trip.
When someone finds a place that they would like to book, Ecobnb does not take the payment. Rather it contacts the property, which then emails the person directly. Ecobnb makes its money by charging the venues a monthly subscription to list on its website.
Ms Ombellini says that 2.8 million travellers now use Ecobnb per year, up from 780,000 in 2018.
"Holidaymakers are rethinking their relationship with planet Earth," she says. "There is a new awareness, especially in young people, about our responsibility for our future and for the planet."
In the Netherlands, Conscious Hotels is a chain of seven eco hotels whose environmental features include only using renewable energy and only buying sustainably sourced furniture, and solely serving vegetarian food, of which 90% of comes from a 90km (56 mile) radius.
"On the planet side, we have a lifecycle assessment approach to sustainability," says Conscious Hotels chief executive Marco Lemmers.
"We don't only focus on climate change, it's also important to look at the impact on biodiversity, land use and toxins. We take each and every aspect of our hotel business and make every choice sustainable.
"More travellers are putting sustainability into the equation and choosing sustainable options, because they believe that they should do something to preserve the planet."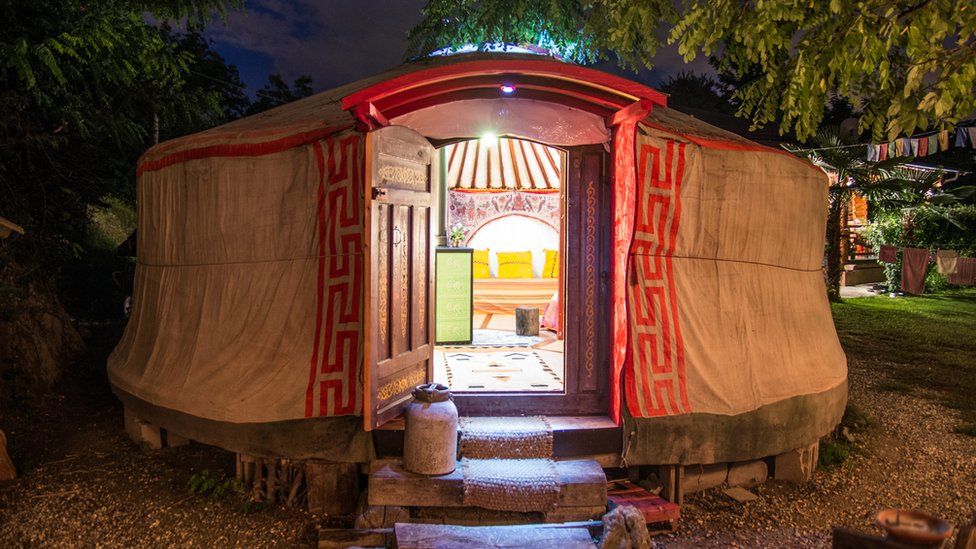 Founded in 2020, flight-free travel company Byway Travel has seen demand for its services grow from 173 bookings in 2021, to 2,200 for this year.
The company, which organises individual trips for people, is also focused on combating over-tourism. For example, it chooses the Italian port city of Trieste for people wanting waterside café culture rather than Venice, which gets far more tourists.
"Our trips are more sustainable because they are flight free," says Byway Travel founder Cat Jones.
"But also because we aim to reduce the climate impact of over tourism, boost the local economies of all the wonderful places in between, and increase the proportion of spend on sustainable products and services, by prioritising partnerships with local and sustainable businesses."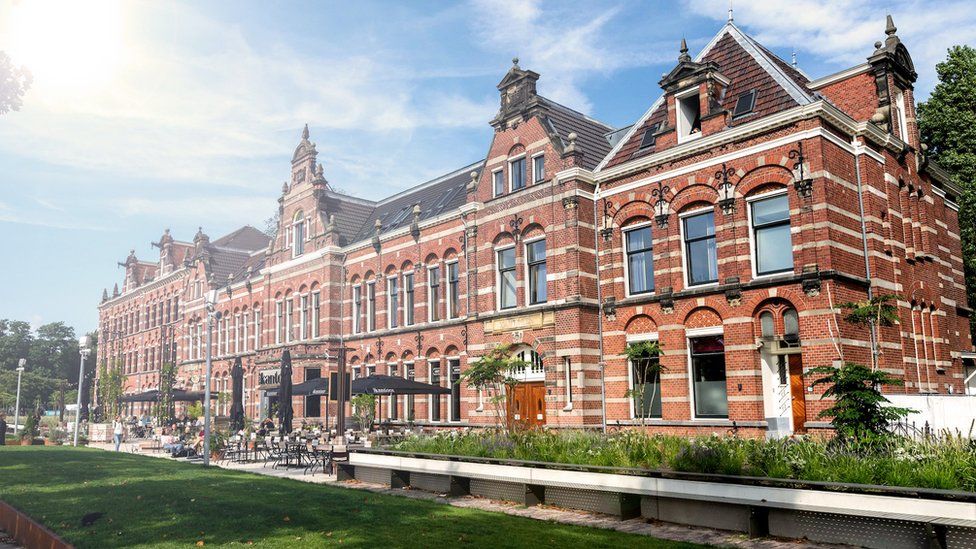 Marina Novelli, a professor of tourism and international development, says that more in the travel industry are introducing sustainability measures such as solar energy, cold water storage, recycling, and repurposing.
However she says sustainability also should cover employment practices, fair pay, and equality policies.
And, like many other industries, Prof Novelli warns there's plenty of greenwashing – hotels and other accommodations that like to portray their green credentials, but actually come up short.
To overcome this, she says responsibility lies with the traveller. "I'm pushing back to the consumer responsibility, because if we keep asking those question providers will be pushed to actually do the right thing," she says.


New Tech Economy is a series exploring how technological innovation is set to shape the new emerging economic landscape.

"People need to pay attention… and really research before booking."
Although Ecobnb is focused on sustainability, how sustainable is it when many people might be flying to arrive at the accommodations it lists?
"The impact of the travel of the flights is very big," agrees Ms Ombellini. "We are pushing the staycation model a lot, and we are trying to invite people to discover their own countries and to avoid the flights when it's possible."
How optimistic is she about the future of green travel?
"More people are interested in green lifestyles every day," she says. "And now they are looking for the same green choices also during their holidays.
"These little choices can come together, and we can change things and make something different. We can be the change we want to see in the world."
Read More: World News | Entertainment News | Celeb News