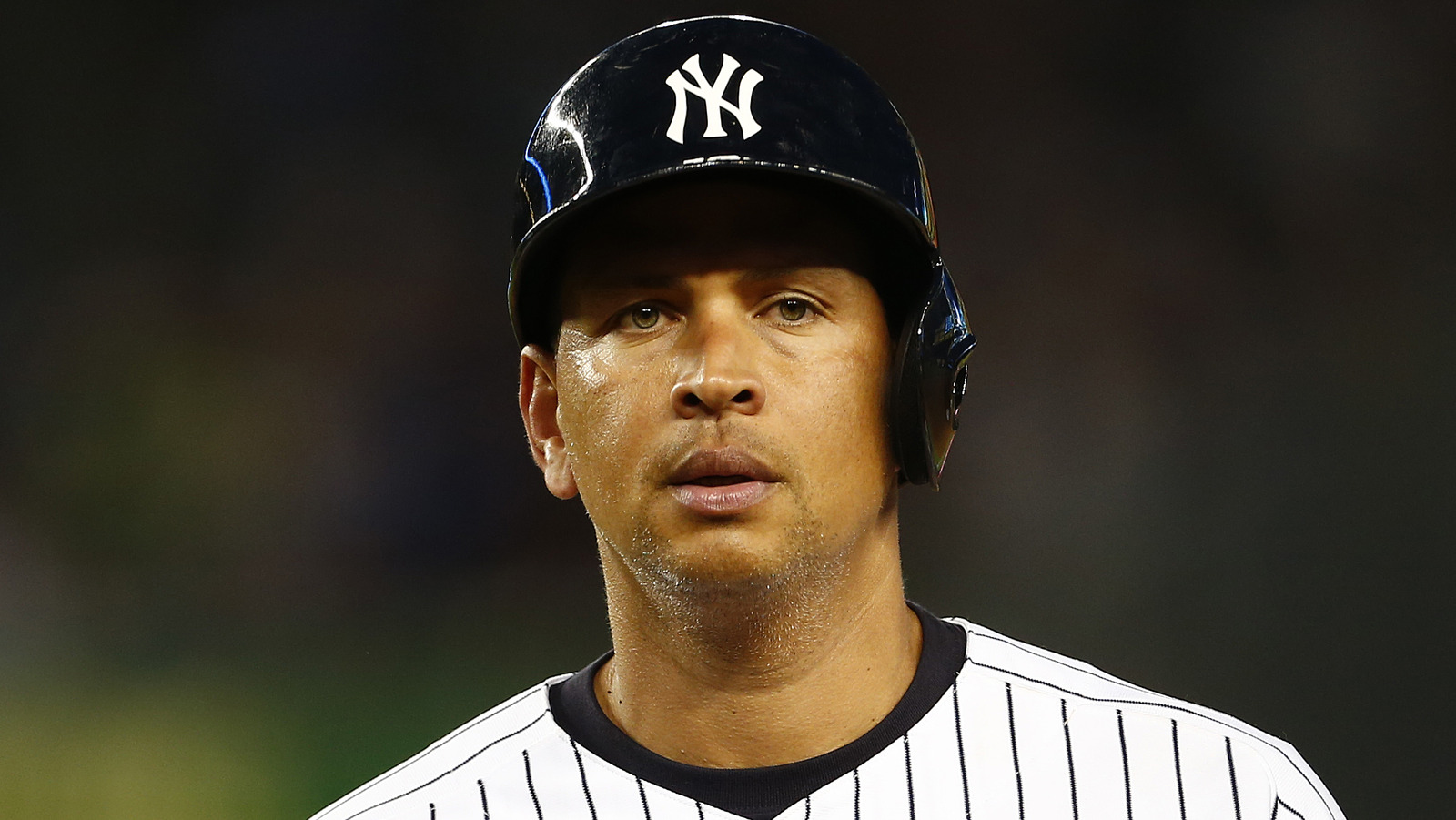 Alex Rodriguez, best known as "A-Rod," played a whopping 22 seasons with the Seattle Mariners, Texas Rangers, and New York Yankees before retiring as a player in 2016. Throughout his career, Rodriguez played at the top of his game, batting over 600 home runs, 2,000 RBIs, 3,000 hits, 2,000 runs scored, and 300 stolen bases. Rodriguez won 10 Silver Slugger Awards was an All-Star 14 times, and a World Series champion on top of that.
Rodriguez's impressive stats set him apart from the competition, but he wouldn't appear here if he had gotten through his career without a scandal. In 2007, baseball player José Canseco alleged Rodriguez used steroids. Soon after, Rodriguez denied using performance-enhancing drugs at any time in his career. Two years later, Sports Illustrated reported that Rodriguez had positive tests in 2003 for two anabolic steroids. Rodriguez admitted to using PEDs between 2001 and 2003, but denied using any substances in subsequent years.
Before 2004, the MLB had no punitive testing policy, so Rodriguez didn't receive a suspension from his admission. His use of steroids came up again in 2013 from the Biogenesis scandal involving the laboratory Biogenesis of America. The evidence showed Rodriguez used PEDs, resulting in a suspension, which he appealed and lost, keeping him out for the entirety of the 2014 season. Rodriguez named other athletes involved in the Biogenesis scandal and finished his career the following season in 2016 with the Yankees.
Read More: World News | Entertainment News | Celeb News
Nicki