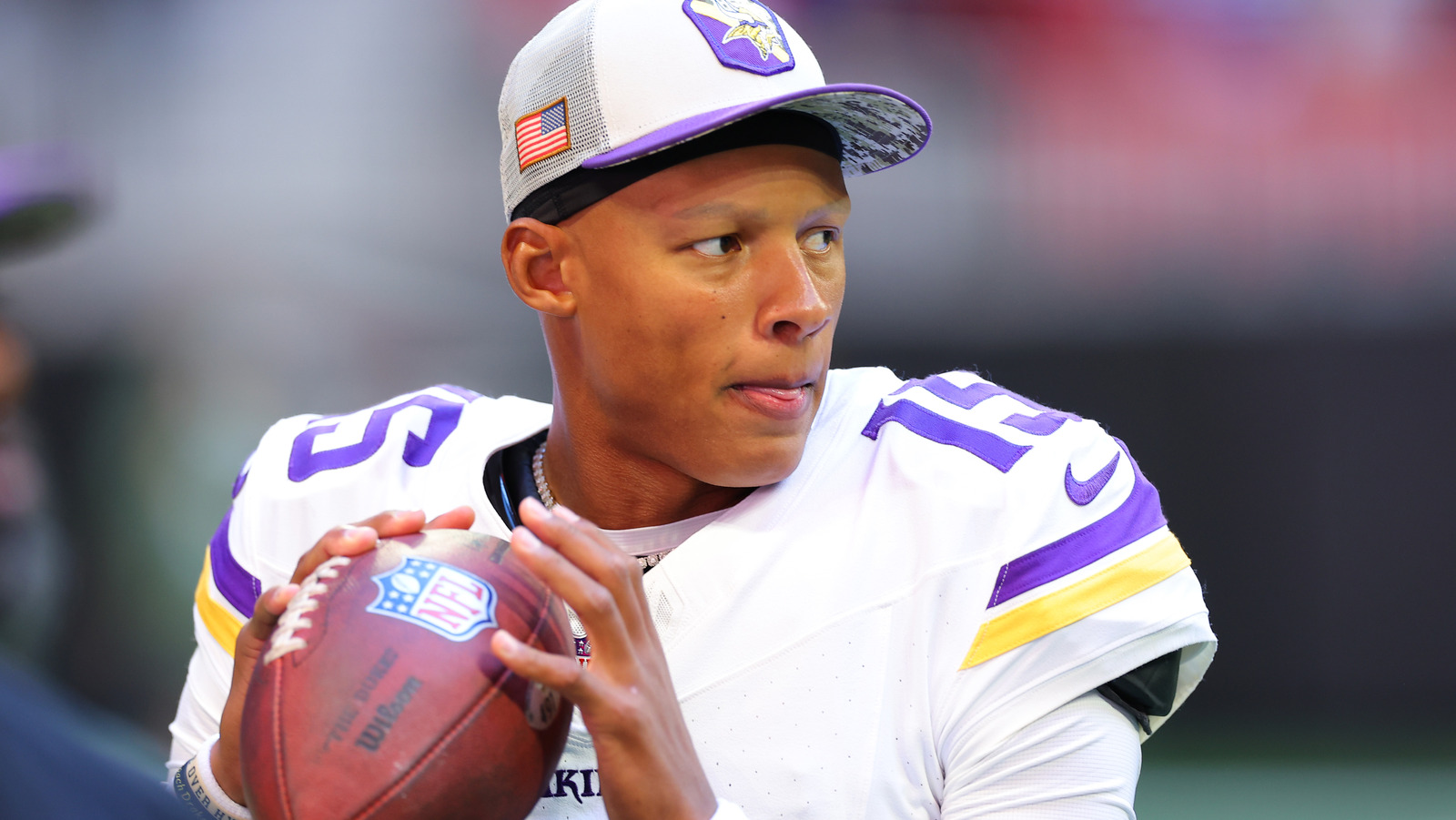 Since joining the NFL in 2017, Josh Dobbs has played for several different NFL franchises, including the Pittsburgh Steelers and the Jacksonville Jaguars. It was during his time with Jacksonville that Dobbs was linked to model Hannah Ann Sluss, the winner of Season 24 of "The Bachelor." In a picture posted to Reddit, eagle-eyed fans spotted what appeared to be the pair getting cozy at Barley's Taproom & Pizzeria in Sluss' hometown of Knoxville, Tennessee. Dobbs and Sluss were also spotted hanging out in Knoxville's Market Square, according to The Florida Times-Union.
At that point, Sluss' season of "The Bachelor" was still airing and so the pictures of her out with Dobbs spoiled the fact she didn't end up with Peter Weber. The flirtation between the reality show star and the football player didn't last long, however. It did stir up a bit of drama when Dobbs was later traded to the Pittsburgh Steelers, as Fox News reported that Sluss had ties to more than one Pittsburgh player.
A month after stepping out with Dobbs, TMZ spotted her in Los Angeles with Steelers quarterback Mason Rudolph. "They seemed very lovey-dovey. He even opened her car door," a source told the outlet. Neither Dobbs nor Rudolph ever publicly spoke about Sluss, and it doesn't seem like there was any beef between them. As of January 2023, Sluss has been engaged to Miami Dolphins running back Jake Funk, via People. You could say she has a type.
Read More: World News | Entertainment News | Celeb News
Nicki