Many claimed NBA players wouldn't take the In-Season Tournament very seriously, but if Tuesday night was any indication, that's absolutely not the case.
Not even two minutes into the game between the Golden State Warriors and Minnesota Timberwolves, all hell broke loose when Klay Thompson and Jaden McDaniels got tangled up during a transition.
Warriors and Timberwolves descends into chaos
Thompson attempted to push through McDaniels, but the Wolves player didn't like that and proceeded to violently grab and pull Thompson's jersey. Then came the fireworks.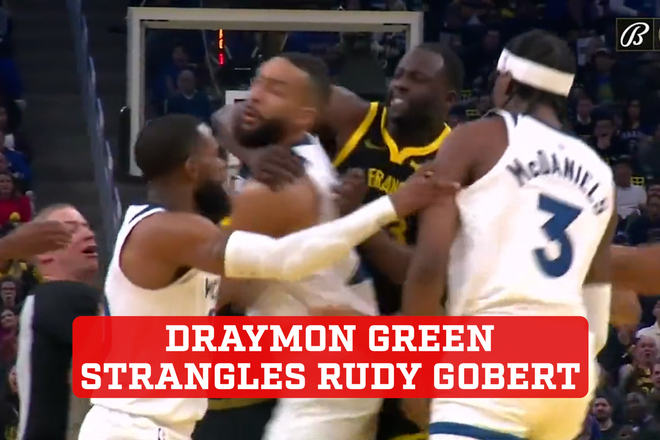 An alternate angle then showed the worst part of it all. Draymond Green got Rudy Gobert in a chokehold, even though it didn't look like Gobert was doing anything other than trying to break up the original fight.
Green loves to toe the line between legal and illegal, so this wasn't too much of a surprise. He might be facing a suspension for the incident.
Ultimately, Thompson, McDaniels and Green were all ejected. Thompson was irate with the decision, as he claimed he didn't have any fault in the matter. The officials felt otherwise.
Read More: World News | Entertainment News | Celeb News
Marca