US Open tennis champion Coco Gauff tried her hand at a new sport, but was not able to replicate her success on the tennis court.
The teenage sensation shared a video on her Instagram story of her trip to a Drive Shack driving range.
Watch Coco Gauff's hilarious failed attempt at a new sport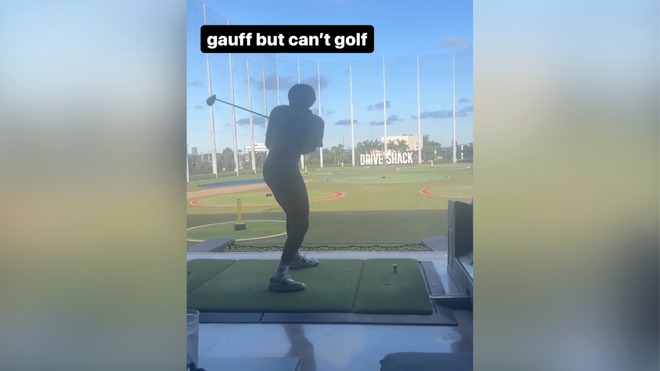 "Gauff but can't golf," Coco captioned the video, able to see the humor in the situation.
After several attempts, she was unable to make contact with the golf ball, showing that even the most elite athletes can't be the best at everything.
She left no doubt about her tennis ability at Flushing Meadows, though. The 19-year-old became the first teenager to win the US Open since Serena Williams in 1999. She shot up to No. 3 in the world rankings after the win.
Watch Coco Gauff's contentious US Open win that made her opponent cry
Read More: World News | Entertainment News | Celeb News
Marca