Cleveland Browns fans need to look away right now and not lose their temper after the news of Deshaun Watson broke. After a forgettable last season with multiple legal issues due to sexual misconduct accusations from various women, the Browns still decide to stick by their quarterback and allow him to sign a contract extension that made him the highest paid NFL player at the time. Only a few months after that decision, the team announced Watson is missing the remained of the season after suffering an injury that will require him to undergo surgery. This injury won't allow Watson to return until 2024, which means the Cleveland Browns will use a different quarterback for the rest of the current season. They also confirmed he has an ankle injury after an MRI scan.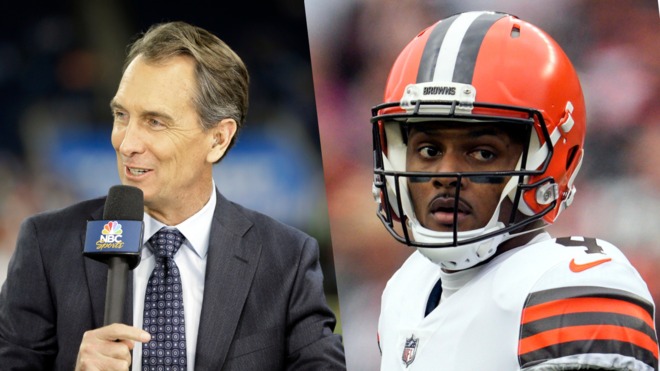 What type of injury did Deshaun Watson suffer?
You might be wondering what type of season-ending injury did Deshaun Watson suffer. Well, we are talking about a shoulder joint issue that will force him to undergo surger in order to avoidd further damage down the line. Yes, it's the throwing shoulder and not going under the knife would've definitely left him with some structural damage that would've been almost impossible to repair later. The Cleveland Browns wrote the following statement through their official website: "Deshaun Watson underwent magnetic resonance imaging (MRI) Monday on two injuries sustained on different plays in the first half of Sunday's 33-31 win over the Baltimore Ravens. Imaging on his left ankle revealed a high-ankle sprain."
They added: "In addition, postgame, Deshaun notified our medical staff of a new discomfort in his right shoulder that he felt after a hit in the first half. An MRI of his right shoulder revealed a displaced fracture to the glenoid. Despite performing at a high level and finishing the game, after consultation with Browns' Head Physician, James Voos, MD, and industry-leading shoulder specialist, Neal ElAttrache, MD, it has been determined that this injury will require immediate surgical repair to avoid further structural damage. Deshaun will be placed on season-ending injured reserve and a full recovery is expected for the start of the 2024 season." As a replacement, it has been reported that the Browns are planning to use rookie Dorian Thompson-Robinson in order to replace Watson. With PJ Walker staying as the QB No. 2.
Read More: World News | Entertainment News | Celeb News
Marca