It's no secret that Donald Trump isn't a fan of Rihanna, so the former president wasn't impressed at all by the singer's performance at halftime of Sunday's Super Bowl between the Kansas City Chiefs and Philadelphia Eagles.
While most of the world were impressed by Rihanna and her set list, never mind the fact that she performed pregnant, Trump didn't enjoy the show.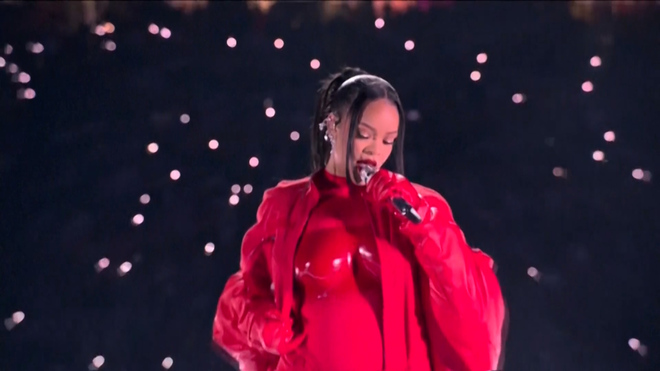 "EPIC FAIL: Rihanna gave, without question, the single worst Halftime Show in Super Bowl history," he wrote on the platform Truth Social.
"This after insulting far more than half of our Nation, which is already in serious DECLINE, with her foul and insulting language. Also, so much for her 'Stylist!'"
Why does Donald Trump hate Rihanna?
The feud between Trump and Rihanna started earlier in the week, when he accused her of having "no talent", also on Truth Social.
But, why does Donald Trump have beef with Rihanna, and since when?
Well, it comes from a claim made by Trump's former White House doctor Ronny Jackson, who claimed that Rihanna spraypainted a message stating "f**k Donald Trump" back in 2020.
"She's made a career of spewing degenerate filth while badmouthing America every chance she gets," Jackson said.
"Why is the NFL showcasing this crap? Rihanna SHOULD NOT be the halftime performer!!"
What are Rihanna's views on Donald Trump?
The relationship is angry in both directions, as the artist isn't a fan of Trump either, even making a request for his team to stop using her music at his rallies a few years ago.
"The most mentally ill human being in America right now seems to be the president," she told Vogue in 2019.
It's unlikely that Rihanna will care what Trump thought of her Sunday night Super Bowl performance, and that his comments might even give her more satisfaction.
Read More: World News | Entertainment News | Celeb News
Marca