The New York Giants are going through a dismal NFL season, reaching a new low in a recent blowout loss to the Dallas Cowboys. The Giants have faced several significant defeats this season, with Sunday's performance standing out as particularly embarrassing.
In terms of total yardage, the Giants' offense managed only 172 yards compared to the Cowboys' staggering 640 yards, highlighting a severe imbalance.
Cowboys outgained the New York Giants by an astounding 468 yards, marking the most significant total yardage difference in an NFL game in the last 44 years.
Despite the Giants' defense being relatively healthy, they conceded an alarming amount of yardage, and the only reason the score was relatively close was due to two intercepted Cowboys drives.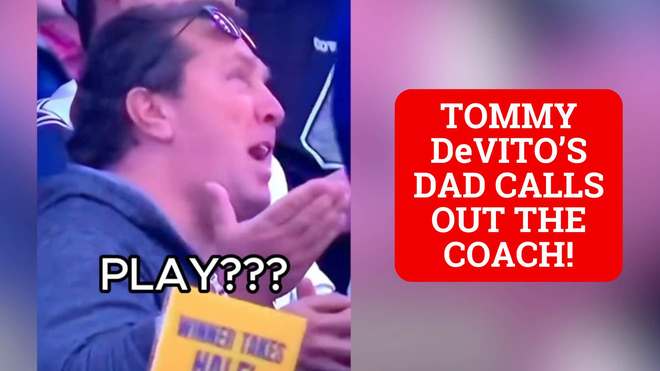 Another tough defeat
The Giants' struggles extend beyond offense, as their defense faltered in a moribund 49-17 loss to the Cowboys, making them appear as the worst team in the NFL this season.
"It's the NFL, we shouldn't be getting beat like this, no matter what the situation is and we can't allow ourselves to continue to make excuses," Giants running back Saquon Barkley said.
"Losing like that, getting embarrassed week after week but you got to be a man about it."
The defeat marked their third consecutive loss, bringing their record to 2-8, and they were swept in a two-game series by the Cowboys, who outscored them 89-17 in both matchups.
"No one wants to lose games, everyone is trying to figure out what to do to right the ship," offensive lineman Justin Pugh noted.
"We got our asses kicked so there should be some pissed-off people. You get embarrassed, it's not a good feeling."
Read More: World News | Entertainment News | Celeb News
Marca