Gisele Bundchen has revealed that her divorce from Tom Brady has taken a toll on the family.
Bundchen and Brady divorced based on the grounds of their relationship being irretrievably broken, following 13 years of marriage.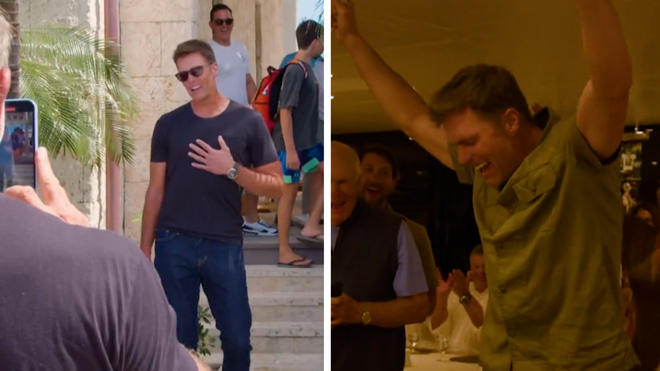 Their separation has included an agreement concerning parenting, but this will not be filed publicly in order to protect sensitive information of the family.
They are thought to have lost their connection due to Brady prolonging his NFL career after he initially retired in 2021 before reversing his decision.
The call to change his mind is said to have caused tension an argument between the couple, who hired divorce lawyers following his announcement to continue with the Tampa Bay Buccaneers.
Gisele Bundchen reflects on the divorce
"It's been very tough on my family, it's been a lot in every area of my life," Gisele Bundchen said in an interview with People.
"I feel like whenever it rains, it pours.
"With all the different twists and turns that life takes, all we can do is the best we can given what happens in our surroundings.
"I think if I didn't have all the different tools that I have to support me during these times, it would've been very hard."
She has now relocated to Miami, 279 miles away from Tampa, with her children, and recently concluded their final year of home-schooling.
How did Gisele Bundchen and Tom Brady announce their divorce?
The pair completed their divorce in October 2022 and Bundchen announced their separation on her Instagram account.
"The decision to end a marriage is never easy but we have grown apart," Bundchen said on the social media platform.
"And while it is, of course, difficult to go through something like this, I feel blessed for the time we had together and only wish the best for Tom always."
Read More: World News | Entertainment News | Celeb News
Marca