The past few days have been far from easy for Aaron Rodgers, who suffered an Achilles injury last Monday in his debut with the New York Jets against the Buffalo Bills, abruptly ending his NFL season.
With a clear mind, the 39-year-old quarterback posted his first message on Instagram this Thursday after the unfortunate injury he suffered on Monday Night Football.
"I'm completely heartbroken and moving through all of the emotions, but deeply touched and humbled by the support and love," he wrote.
"Please keep me in your thoughts and prayers as I begin the healing process today."
The post, accompanied by three photos of Rodgers in a Jets uniform, received messages of support from several celebrities.
Breaking Bad actor Aaron Paul sent him love, while Olympic skier and medalist Lindsey Vonn also joined in.
"If anyone can come back, it's you!"
Meanwhile, San Francisco 49ers tight end George Kittle stated that Rodgers will be missed.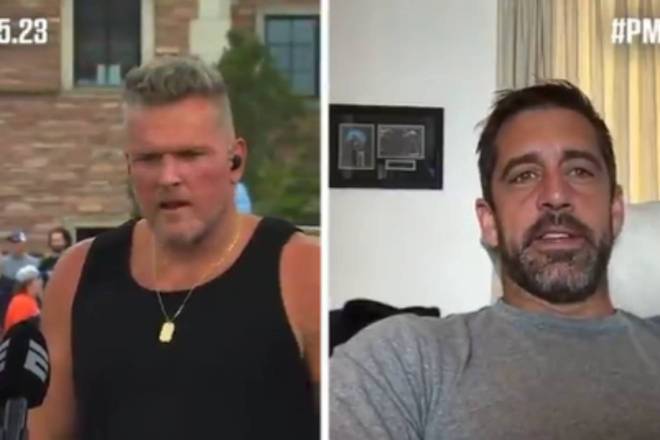 However, one of the messages that drew the most attention was from Mallory Edens, who has been rumored to be Rodgers' partner for several months, although there is no official confirmation.
Edens simply responded with a heart emoji to the post, which was enough for fans and the media to start speculating about a relationship between them.
Who is Mallory Edens?
Mallory, aged 27, is the daughter of Wes Edens, a billionaire businessman and co-owner of the NBA's Milwaukee Bucks. She met Rodgers through her father's friendship with him during his time with the Green Bay Packers.
She works as a model and is also an entrepreneur, having graduated from Princeton University, where she was part of the track and field team.
Edens has been seen with the quarterback on several occasions, and earlier this year, a source told People that the relationship was official, although neither of them has confirmed it so far.
Aaron Rodgers's personal life
The Super Bowl XLV champion with Green Bay has dated various celebrities throughout his life.
He has been in relationships with actresses Jessica Szohr, Olivia Munn, and Shailene Woodley, with whom he was even engaged. He also dated former racing driver Danica Patrick at one point.
Read More: World News | Entertainment News | Celeb News
Marca