Conor McGregor has been away from the octagon since suffering a serious injury in his third fight against Dustin Poirier in July 2021. His return remains uncertain, though his name is red-flagged ahead of such a landmark event as UFC 300, which will take place as early as 2024, perhaps in March or April. The fact that The Notorious has re-entered the USADA (United States Anti-Doping Agency) anti-doping pool is a clear sign that he is closer to returning to competition.
These days, there is no doubt that the main topic of conversation in the UFC world is Islam Makhachev's spectacular victory over Alexander Volkanovski in the clash of kings that could have allowed the Australian to become the fifth UFC 'champion-champion'. It is a very difficult challenge – as it has been demonstrated once again – and the first fighter to achieve it was McGregor.
The Notorious became featherweight champion by defeating Jose Aldo at UFC 194 (December 2015) and, although he lost to Nate Diaz at welterweight in between, he won the lightweight title at UFC 205 (November 20216) against Eddie Alvarez. Conor succeeded where others have tried unsuccessfully.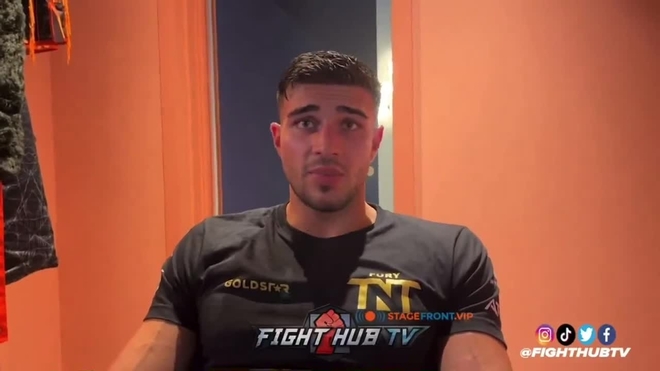 In fact, McGregor is the only featherweight champion to win while fighting for a title in another division. Great champions of this division have not been so successful going for another belt, as is the case of Jose Aldo (for the bantamweight), Max Holloway (for the interim lightweight) and Alexander Volkanovski (twice for the lightweight). To this fact that makes him unique The Notorious referred in social networks and to remember that he is the GOAT (the greatest of all time). Not only that, but he elevated himself to the level of The Greatest: "The greatest double champion in the world! There is no man since [Muhammad] Ali who has shaken the world like Mac G!" Has he really been the great revolution in combat sports since Muhammad Ali?
It remains to be seen in what condition a fighter who shocked not so many years ago with his karateka stance while making the most of his boxing returns. We do not know either if there will be a trace of his great attacking and defensive agility. In this way he knocked out his opponents relentlessly for most of his career. His last merit was to receive the black belt in Brazilian jiu jitsu, a real feat for anyone who is dedicated to fighting. It will be a success if he reappears and is in shape.
UFC 294 results
Volkanovski was defeated for the third time in his career as Islam Makhachev knocked the Australian out in the first round of their clash for the lightweight championship, as he delivered the winning blows with a kick to the head and followed it up with punches.
It's the second loss of Volkanovski's career to the Russian fighter, who defeated him via unanimous decision in February 2023 but there is no doubt about the winner of their rematch in Abu Dhabi.
The other bouts saw a lot of brief but exciting contests.
Lightweight: Makhachev KOs Volkanovski, round one, 3:06.
Middleweight: Khamzat Chimaev beats Kamaru Usman via majority decision after three rounds.
Light Heavyweight: Magomed Ankalaev and Johnny Walker share a no contest after an illegal, but accidental, kick ensured the former couldn't continue after 3mins and 13s in the first round.
Middleweight: Ikram Aliskerov defeated Warlley Alves via TKO with a flying knee and punches, 2mins and 7s into the first round.
Bantamweight: Said Nurmagomedov defeated Muin Gafurov via submission after a guillotine choke made the latter tap out in the first round with 1:13 on the clock.
Read More: World News | Entertainment News | Celeb News
Marca