The Dallas Cowboys started the 2023 NFL season in emphatic fashion, destroying the New York Giants on the road by a 40-0 scoreline.
The Cowboys defense, which includes Micah Parsons, were dominant and limited the Giants to just 171 total yards.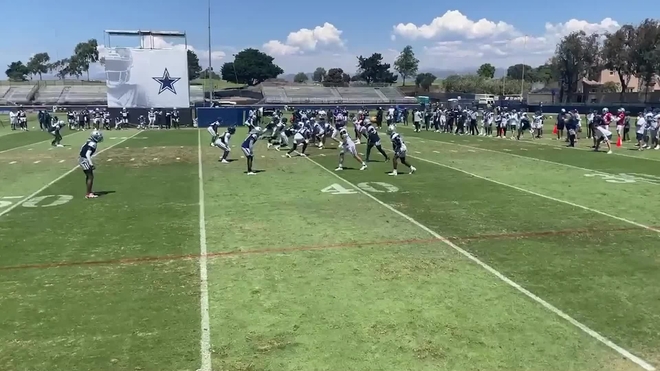 The linebacker had a sack in the game and was impressive throughout, and had a lot to say after the game finished.
"I think we're making a statement, one we've been trying to make," he told The Athletic.
"We're the best defense in the National Football League."
Micah Parsons takes to the social media after beating the Giants
Parsons also shared his thoughts on social media, retweeting several posts detailing the stats of the Cowboys' defense.
For example, he shared an ESPN post which explained that Dallas are the first team to start a season with a shutout of 40 or more points on the road in the last 24 years.
He also shared a comment of his own on the clash with the Giants.
"Y'all thought this was a game?" Parsons asked.
The Cowboys have had the Giants' number in the past few seasons and will look to use this opening night victory as a springboard for a run at the NFC East in 2023.
Read More: World News | Entertainment News | Celeb News
Marca