Samantha Hoopes SI Swimsuit journey began in 2014 with a spectacular debut featuring a bodypaint feature by the talented artist Joanne Gair and a breathtaking photoshoot on the captivating beaches of St. Lucia, courtesy of Walter Iooss Jr.
Over the next six years, Hoopes continued to grace the pages of SI Swimsuit with her stunning presence.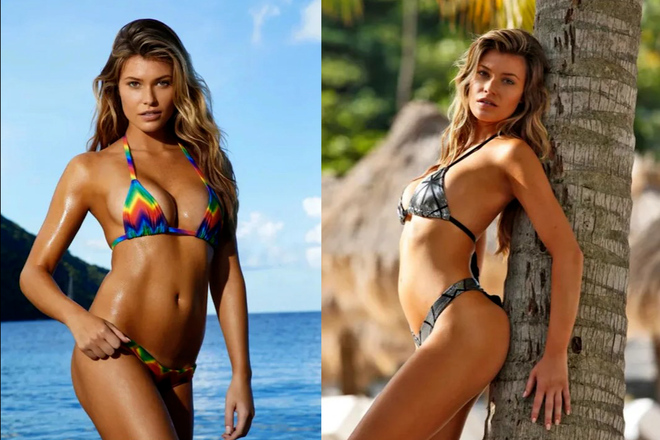 She embarked on diverse photoshoot adventures, from Oregon with Yu Tsai to Malta and Curaçao with Ben Watts, and even Nevis, Kangaroo Island, and Scrub Island in the British Virgin Islands, all brilliantly captured by photographer Josie Clough in her most recent feature in 2020.
Reflecting on her journey, Samantha Hoopes remarked on her personal growth and transformation over the years. With a loving family that includes a husband and two young children, she emphasized the importance of inner beauty and authenticity, emphasizing that true beauty emanates from within, transcending mere physical attributes.
Hoopes's incredible SI Swimsuit journey is a testament to her evolution as a woman and a symbol of empowerment and self-confidence.
Read More: World News | Entertainment News | Celeb News
Marca