Golden State Warriors forward, Draymond Green, was involved in another incident last Tuesday against the Minnesota Timberwolves, where he put French center Rudy Gobert in a chokehold grabbing him from behind after a scuffle initiated by Klay Thompson and Jaden McDaniels during the NBA In-Season Tournament.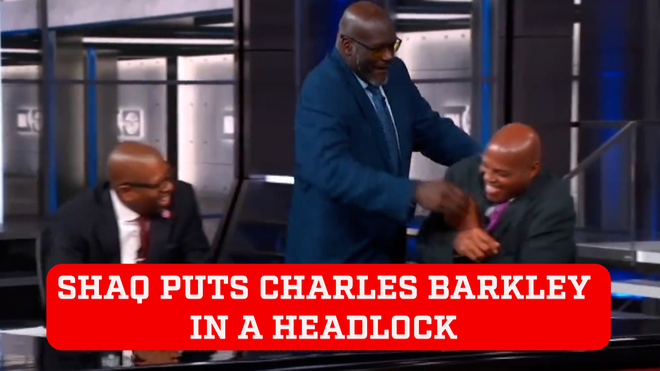 For his actions, Green was suspended for the next 5 games and given a $770 K fine. This is Draymond's fifth suspension in his NBA career, with the 33-year-old player having a reputation of being the league's 'bad boy'. Despite his actions, he has the support of an NBA legend.
Shaq would've done the same
Shaquille O'Neal spoke with The Los Angeles Times and said that while he does not support violence, if he were in Draymond's shoes, he would've done the same for his teammates.
I'm from the old school, so you always stick up for your guys. Like, me and you are doing the interview right now – somebody come put their hands on you, I'm gonna beat them up 'cause you're my guy. But you get these people who say it was wrong – like, I try not to be a hypocrite. I would've did the same thing. I'm not gonna sit here and say he was wrong, he shouldn't have did it – he probably shouldn't have did it, what would Shaq do? Shaq would've did the same thing

Shaquille O'Neal
'Diesel' got into trouble numerous times during his playing days, being ejected 14 times in his NBA career, being famous for shoving guys up in the court, and being Shaq one of the most dominant players in the league's history.
Read More: World News | Entertainment News | Celeb News
Marca