Patrick Mahomes has been enjoying some quality family time. After playing the NFL's game week 10 in Frankfurt, Germany with the Chiefs, the quarterback is back home with his wife Brittany and two children and enjoying some well-deserved time off.
On Sunday, Britanny posted some adorable snaps of the four of them playing golf at the course close to their Kansas City mansion- the two were teaching their adorable daughter Sterling how to swing a club properly.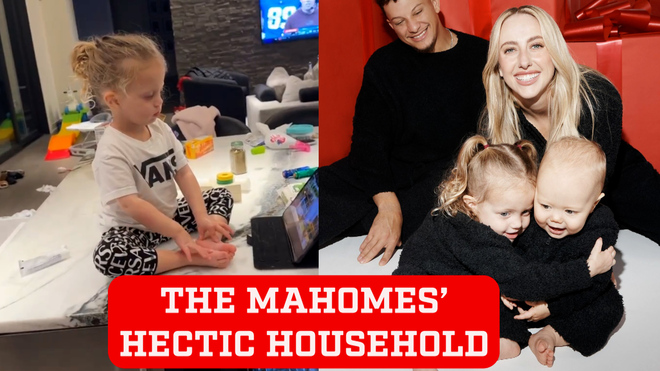 Hectic family dinner
After an adventurous day out on the green, parents Patrick and Brittany were back in the kitchen preparing a wholesome family dinner. But, as evidenced by the story uploaded by Brittany, the kitchen seemed to be in a state of complete chaos.
As the parents prepared the dinner- which seemed to be some delicious chicken fillets-, Brittany panned the camera around and filmed the hectic household. As Patrick tended to the vegetables, Sterling sat on the counter watching a film.
"Sterling, are you helping to cook dinner?" asked mum Brittany. The eldest of their two daughters just hilariously stared back at her before continuing to watch the movie on her iPad. All sorts of toys were strewn around the living area behind the kitchen. The story was a reminder that even the biggest stars live normal lives.
Read More: World News | Entertainment News | Celeb News
Marca