Tiger Woods has returned to the driving range as he teased fans with a social media update on his golfing endeavours.
Woods is regarded as one of the greatest golfers of all-time and won five masters between 1997 and 2019, with four PGA Championships in the middle.
But since the start of the 2010s, he has faced a difficult career run whilst struggling with personal problems and physical problems despite winning the 2019 Masters, after essentially three years of inactivity between 2015-2018.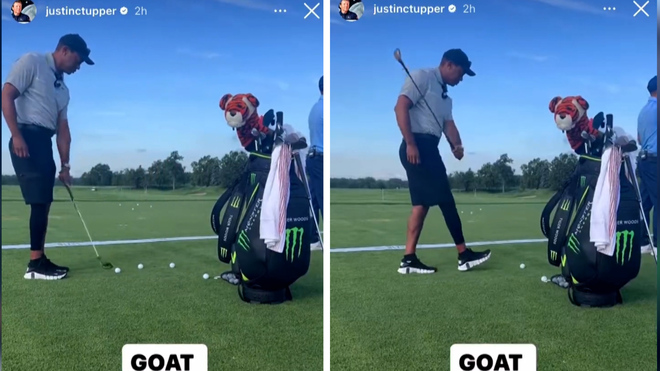 Woods was filmed hitting the ball alongside Rickie Fowler and Will Zalatoris at the driving range on the Liberty National route, whilst hosting the Nexus Cup – an amateur competition.
Whilst the 47-year-old didn't appear to particularly be exerting himself, the sign is encouraging for fans who would desperately like to see his talent back on the tour.
When could Tiger Woods return?
He could be a long way from returning to the elite class yet, but the first moment he could begin to competitively play again might be with the PNC Parent-Child Championship in Florida.
The tournament is scheduled for December 14-17 and he could compete there with his son, Charlie.
Woods does not expect to play much through 2024, following surgery after withdrawing from the Masters of Augusta but he did manage to attend the Genesis Invitational placing 45th.
Rick Shiels also revealed that the iconic athlete has been with his son on a tour of Medalist, in Jupiter. It's the place where Woods typically trains and it remains unconfirmed if he played, it's encouraging that he's back in the environment that helped create a golfing powerhouse.
Read More: World News | Entertainment News | Celeb News
Marca