Tai Tuivasa (15-6-0) fell via submission to Alexander Volkov (37-10-0) Saturday night at UFC 287 in his native country of Australia. The co-main event between two powerful heavyweights started with the home fighter in control.
Tuivasa, 30, started the first round throwing powerful kicks to Volkov's leg, who seemed worn down for a bit, but then landed a vicious blow to make the opponent bleed.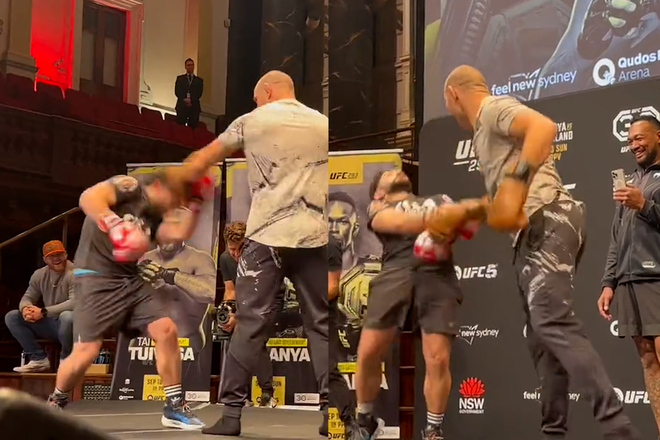 Round two saw Tuivasa fall to his back twice after attempting more kicks and Volkov quickly got on top of him. Just like in the opening frame, the Australian managed to again get back on his feet.
Volkov, 34, would not let that happen again. Next time Tuivasa fell, he had full mount, and eventually executed the rare, face-to-face Ezekiel choke.
Tuivasa, who seemingly was unable to breathe, stayed on his back after tapping out and Volkov joined him. Both fighters eventually got up and hugged it out in a sign of respect.
Read More: World News | Entertainment News | Celeb News
Marca