It's been a total of nearly 13 years since the NBA saw a rookie make the NBA All-Star game but Victor Wembanyama seems destined to change that this season. In just his fifth game as an NBA professional, Wemby already got an impressive 38-point game with 10 rebounds against the Phoenix Suns. Kevin Durant faced Wembanyama twice already and he can perfectly acknowledge the impact this French kid may have in the sport. Pundits and analysts alike agree that Wembanyama will be voted to be part of the All-Star game as a rookie. The last time this happened was all the way back in 2011, when rookie Blake Griffin was voted by fans when he played his first NBA season with Los Angeles Clippers. Wembanyama only needs to continueplaying at this level we've seen from his thus far and his spot will be secured.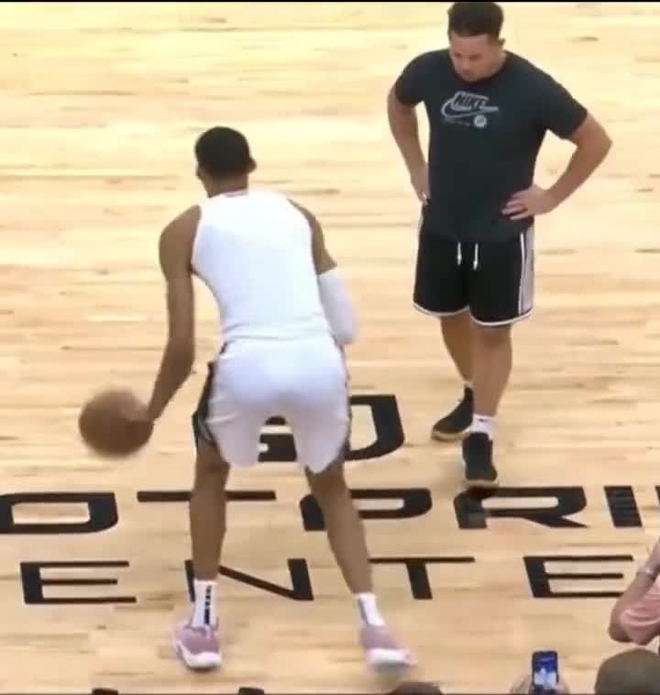 Which NBA legends made the All-Star Game as rookies?
The list of rookies who made the NBA All-Star game consists of only 44 players. Amongst the most important names on this list, we have Michael Jordan, LeBron James, Stephen Curry, Shaquille O'Neal, Tim Duncan, Kareem Abdul-Jabbar, Dirk Nowitzki, Elgin Baylor, Karl Malone, Chris Paul, Allen Iverson, Kevin Durant, among others. What's funny about this is that Victor Wembanyama may not be the only rookie who makes it to the big game. Oklahoma City Thuder's Chet Holmgren is also playing fantastic basketball on his rookie season and confirmed Wemby may have a little competition.
Kobe Bryant didn't make the All-Star game as a rookie
From that list of prestigious names, you may find out that Kobe Bryant is not part of it because he didn't make the All-Star game as a rookie. Not all of the greats made it to the list, although Kobe's case is easy to explain. During his first season, he was benched for many games and that made the fans not vote him enough to make the All-Star game. Victor Wembanyama is stealing the spotlight this season with what promises to be one of the best rookie seasons we have seen since Michael Jordan and LeBron James delivered their own. What elevates this even further is Wemby's potential rivalry with Chet Holmgren. A new era in basketball has officially begun.
Read More: World News | Entertainment News | Celeb News
Marca