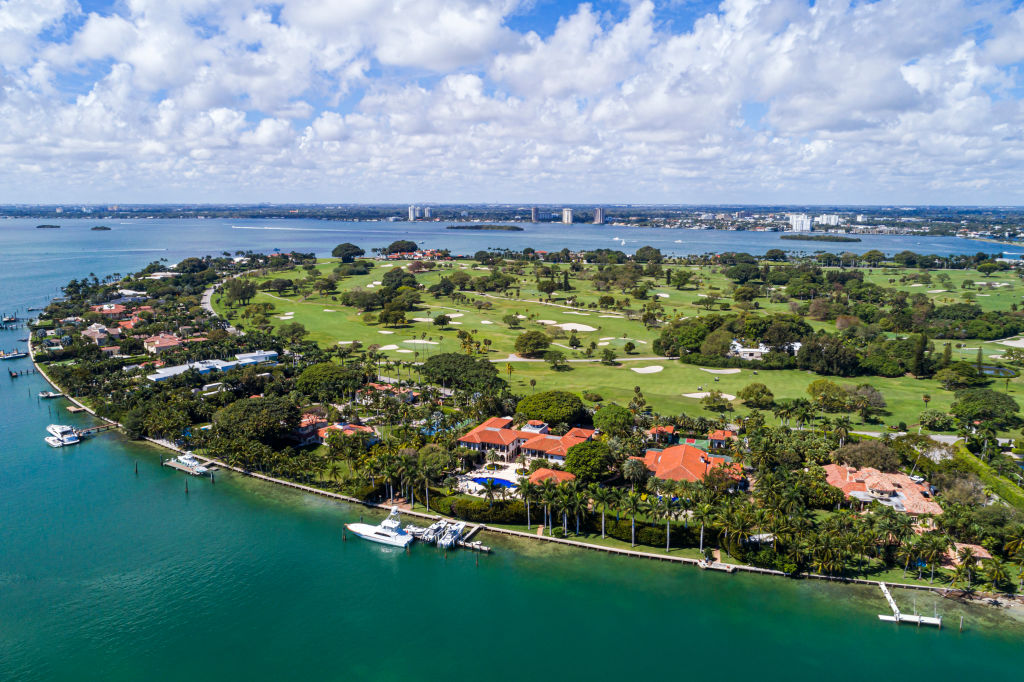 If Jeff Bezos keeps this up, they might have to change the nickname of Miami's fabled "Billionaire Bunker" island to "Bezos Bunker." Two months after the Amazon founder paid $68 million for a mansion on the man-made barrier island of Indian Creek Village (which he is reportedly planning to tear down), he just bought the property right next door for $79 million.
Bezos's plans for his growing Miami compound aren't clear. It isn't known whether he intends to tear down his most recent purchase as he supposedly plans with the first purchase. If he does also tear down this recent acquisition, he'll be tearing down a pretty impressive mansion that sprawls across more than 19,000 square feet of interior space, with features like a swimming pool, home theater, library, wine cellar, and a garage with space for six cars.
Pardon the low-ish quality video, but here's what Jeff's new mansion looked like in October 2008:
[embedded content]
Bezos seems to have gotten the home, which was constructed in 2000, at a bit of a discount, since it was initially listed with an asking price of $85 million back in May.
Whatever Bezos plans to do with the two adjoining properties on Indian Creek Village, he'll be doing it on one of the most exclusive communities on the planet. The 2021 US Census counts just 81 residents on the island, and some of the most notable figures other than Bezos reported to have homes there include Tom Brady, Julio Iglesias, and former Philadelphia Eagles owner Norman Braman. Jared Kushner and Ivanka Trump are also among the residents there.
Bezos now owns a total of $147 million on the island known as Billionaire Bunker, and he hasn't commented publicly on his plans for the compound there. But the buying spree does have some similarities with his real estate habits in his native Seattle, when he purchased one property in 1998 and then the adjoining one in 2005, for a combined price of $60 million. After that, he razed the existing homes on the lots and built his 25,000-square-foot dream mansion, plus an entire second house for use as an office. It's just possible that he plans to do something similar with the lots in Miami.
Read More: World News | Entertainment News | Celeb News
Celebrity Net Worth