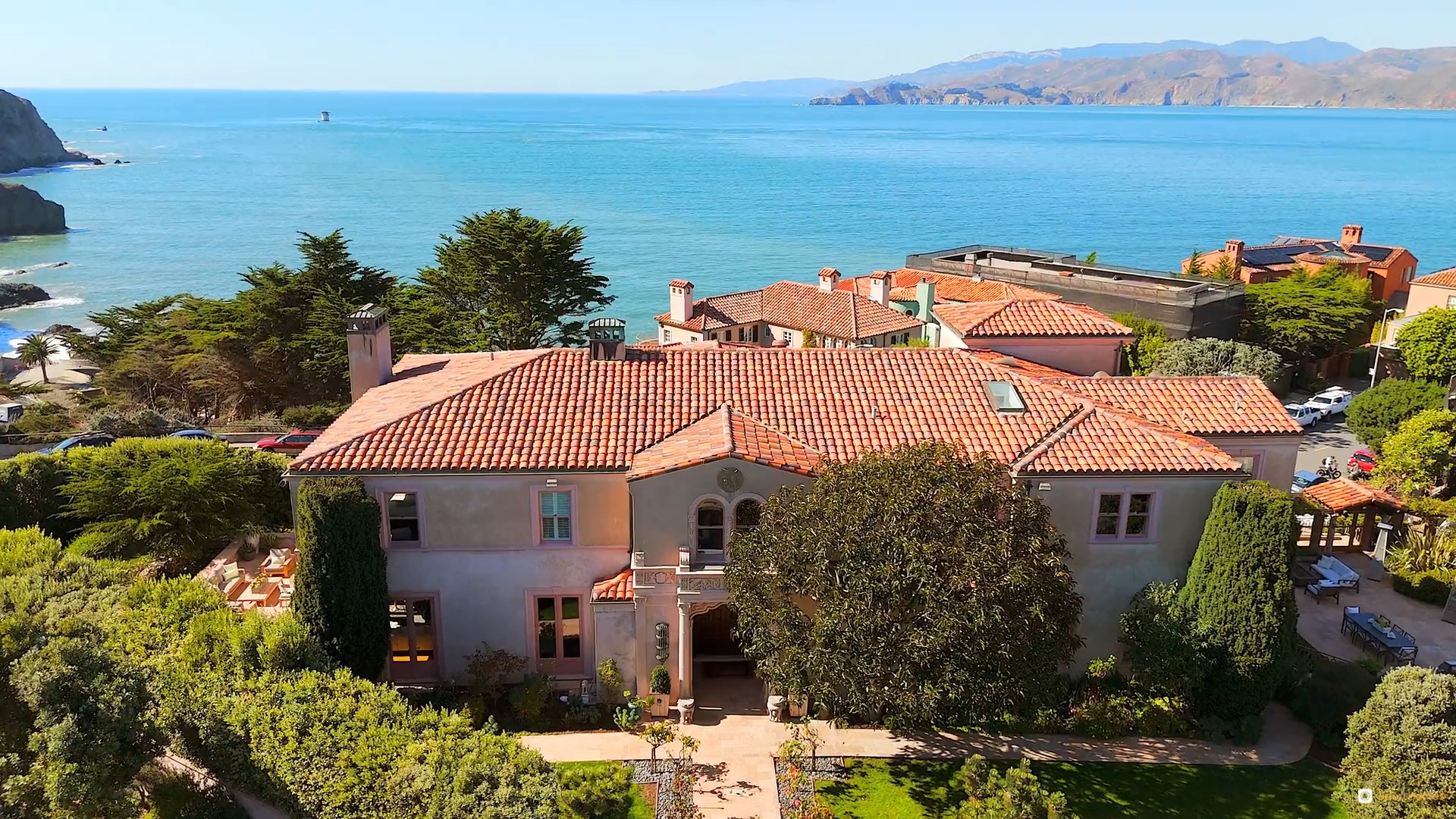 Robin Williams' first marriage was to a woman named Valerie Velardi. They met in 1976 when she stumbled into the San Francisco restaurant where he – then a struggling unknown comedian – was working as the bartender. Robin and Valerie married in 1978, the same year he became a household name on the sitcom "Mork and Mindy." In 1983 they welcomed a son named Zak.
In 1984, Robin and Valerie hired a nanny to help take care of baby Zak. That nanny was Marsha Garces. In time Marsha expanded from being a nanny to being Robin's assistant. And at some point the two began an affair.
By most accounts, Robin and Marsha's affair started as early as 1986, though only they would know the exact timing. What is known is that Valerie and Robin divorced in 1988. In April 1989 Robin and Marsha married. And in July 1989 Marsha gave birth to his daughter Zelda. In 1991 Marsha and Robin welcomed a boy they named Cody.
The same year Cody was born, Robin and Marsha paid $3.2 million for an impressive mansion in a San Francisco neighborhood called Sea Cliff. That's the mansion we'll be discussing in this article.
During her marriage to Robin, Marsha expanded from nanny to producer. She was a credited producer on 1993's "Mrs. Doubtfire" and 1998's "Patch Adams."
Unfortunately Robin and Marsha divorced in 2010. In the divorce she received $15-20 million worth of real estate and cash, including the home in Sea Cliff. Marsha has continued to live in this home to this day, but she's now looking to part ways and has listed the property for sale for $25 million.
In the years they owned the home, the legendary "Aladdin" star made several improvements to the home, including, most intriguingly, several secret rooms and passageways for the benefit of his young children.
The property itself dates all the way back to 1926, and its official website (yes, it's one of those homes that has its own website) calls it "Sea Cliff's Crown Jewel." It spans about 10,900 square feet with room for six bedrooms in addition to all its hidden nooks and crannies, including a Prohibition-era speakeasy-style bar. The official site goes on:
"How many homes in our enchanting City combine the prominence, privacy, size, and utility of the land (which is a walled and gated, flat and usable corner parcel measuring 17,149 Square feet, per tax records); with the grandeur, scale, and volume of a 1926 Italian Renaissance Villa (of some 20 rooms on three floors, measuring 10,961 square feet, per draftsperson); with the aesthetic beauty, utility, craftsmanship, construction methods, and use of rare and valuable materials; with dramatic views that stretch from the Pacific Ocean, to the Marin Headlands, to mouth of the Bay, to the Golden Gate Bridge; in one of the most sought after neighborhoods in San Francisco; with such immediate access to parks, beaches, golf courses, museums, fine schools, and local shops and restaurants; with the soul and playfulness of this utterly unique Estate Property?"
A home like this really has to be seen for itself, and you can do just that by checking out the video below from Open Homes on Vimeo:
[embedded content]
As for Robin, in 2011 he married a woman named Susan Schneider. Before his death in 2014, they split their time between a home in the Marin County enclave of Tiburon and a palatial 600+ acre estate in Napa. He bought the Tiburon home in 1997 for $1.45 million. Susan sold the home in late 2020 for $5.3 million. Robin's children sold his Napa estate in 2016 for $18 million.
Read More: World News | Entertainment News | Celeb News
Celebrity Net Worth